10 fun, witty, plucky things about Carrie Fisher we'll miss now that she's gone
We'll miss everyone's favourite space princess.
By Guan Zhen Tan |
December 28, 2016
If you haven't heard, Carrie Fisher, best known for her role on the Star Wars movies as Princess Leia, has passed away at the age of 60.
She had suffered a heart attack on a transalantic flight from London to Los Angeles less than a week earlier.
We may not be able to comprehend why 2016 has been so cruel,  but here are 10 things about her that made her presence out of this world, and worth remembering.
1. Portraying Leia's bravery when dealing with the Galaxy's most horrid villains.
2. Including those infamous scenes with Jabba the Hutt.
While her metal bikini had always been a point of contention, one thing is for sure, the person who killed the huge beast was not Han, or Luke, but Leia.
3. Carrying off those buns. Hair buns.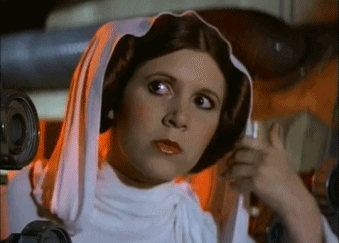 No one else can take this look and call it theirs.
4. That emotional reunion scene with Han Solo in The Force Awakens
A few tears were shed by most fans. There's something so precious about the moment, even as age has taken on our heroes.
5. Her underrated role in When Harry Met Sally
Though she played a small role in the movie, her character was pivotal as Marie, Sally's best friend, whose running away with Jesse provided a catalyst for the film's protagonists to get together.
6. How Leia is a little bit of her no matter where she goes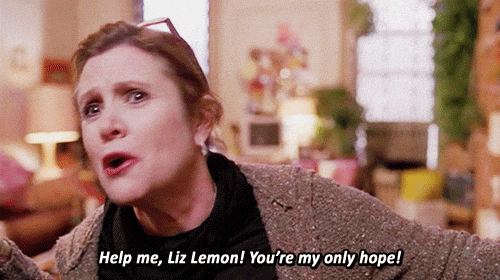 As Fisher had said, "I've sort of melded with her over time."
7. Her courageous battle with mental health and drug use
Having struggled with cocaine and prescription medicine for years, it was indeed a less glamourous part of her life. However, it spurred her on to write the semi-autobiographical Postcards from the Edge and autobiographical Wishful Drinking, allowing us a glimpse into her struggles.
8. Her wisdom in writing
In the Princess Diarist, a memoir published in November this year, based on diaries she kept during the filming of early Star Wars movies, Fisher made a rather astute observation of the fandom:

"Movies were meant to stay on the screen, flat and large and colorful, gathering you up into their sweep of story, carrying you rollicking along to the end, then releasing you back into your unchanged life.

But this movie (Star Wars) misbehaved. It leaked out of the theater, poured off the screen, affected a lot of people so deeply that they required endless talismans and artifacts to stay connected to it."
9. This beautifully witty roast dedicated to director George Lucas
This occurred when Lucas received his lifetime achievement award from the American Film Institute in 2005.
Even if you didn't understand Fisher all that well, these four minutes are enough for you to know her better.
10. Her humour even towards death.
"I tell my younger friends that no matter how I go, I want it reported that I drowned in moonlight, strangled by my own bra."
Rest in Peace, Carrie Fisher.
Top image via
If you like what you read, follow us on Facebook and Twitter to get the latest updates.
If you like what you read, follow us on Facebook and Twitter to get the latest updates.