Following a massive complaint by a customer about service standards at local eatery The Western Co. that has escalated into an online spat, the founder of the western food place has come out to give her side of her story.
In an interview with Coconuts Singapore, the F&B business owner, Larissa Yang, responded to the allegations by one Andy Wong, who wrote about his experience of being chased away from the eatery over the issue of NETS payment.
The other side of the story has Yang claiming that Wong reacted with extreme hostility and he had used strong language repeatedly, which resulted in him being asked to leave the eatery.
Yang's version is as follows:
"He is out to hurt the establishment. What more can I say?" said Yang to Coconuts Singapore. "Do you really think we opened a business to chase customers out? We need a living. I have seven staff members to pay. I have rent to pay. Why would I ask him to leave for no good reason?"
However, this is not the first time The Western. Co has responded with questionable frankness to post on their public Facebook page: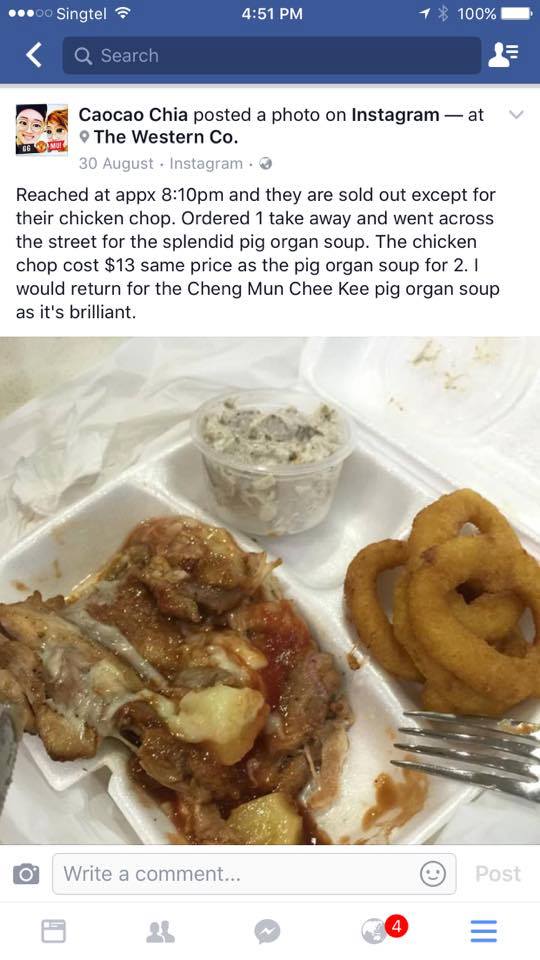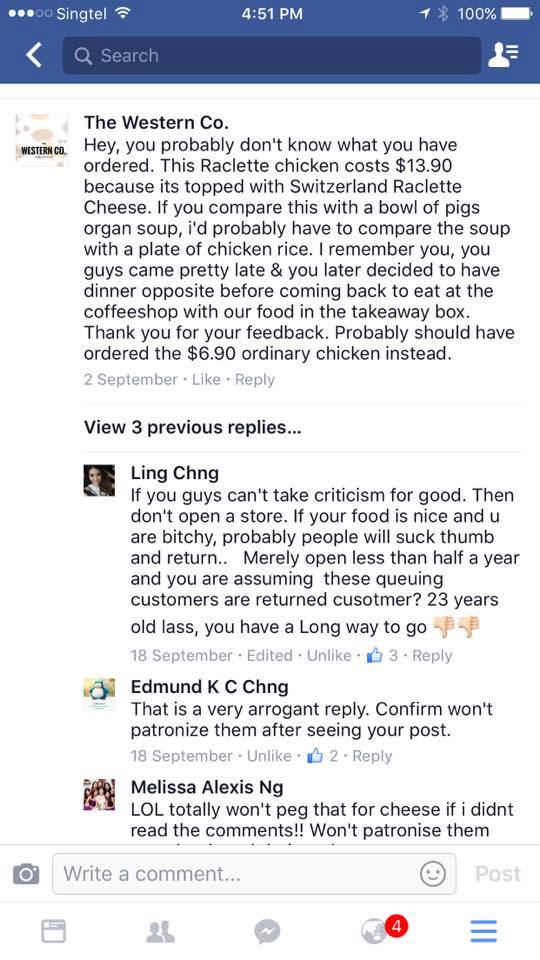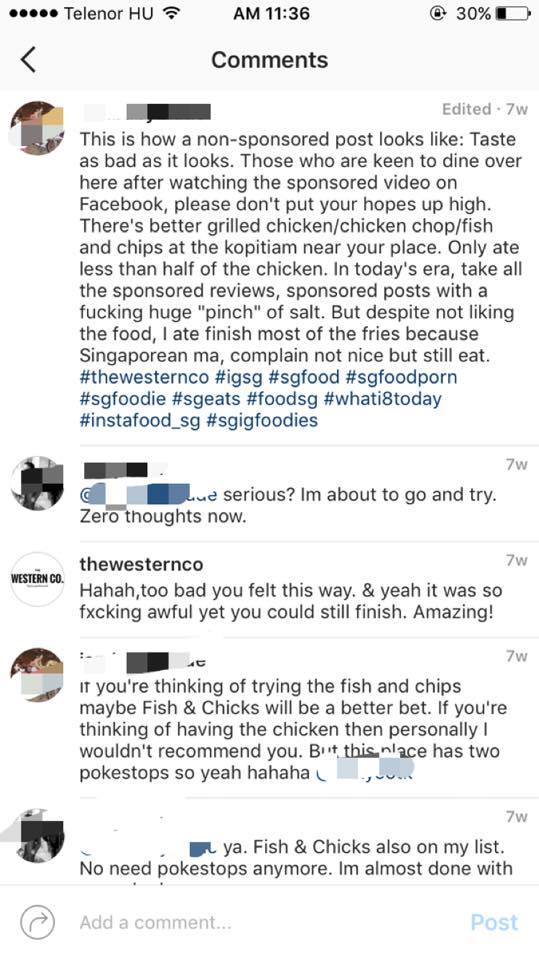 Although all of the above comments have now been deleted, it is unlikely that the internet will be forgetting it any time soon.
Related article:
Looks like The Western Co. is latest S'pore eatery on its way to social media destruction
If you like what you read, follow us on Facebook and Twitter to get the latest updates.
If you like what you read, follow us on Facebook, Instagram, Twitter and Telegram to get the latest updates.