When people say "Yishun", you wouldn't think, "Ah, a place for good food."
However, this list of foods you must try in Yishun will help to change that, though it might be an uphill battle.
Not for want of trying though.
Or as Singaporeans are wont to say, die die, must try.
1) 928 Yishun Laksa
Really cheap and really good, the laksa served is full of all your favourite ingredients such as tau pok, bean sprouts, crab sticks, cockles all cooked in a milky and fragrant laksa soup.
One more thing -- don't confuse this with the 925 Yishun laksa. This is the more famous one.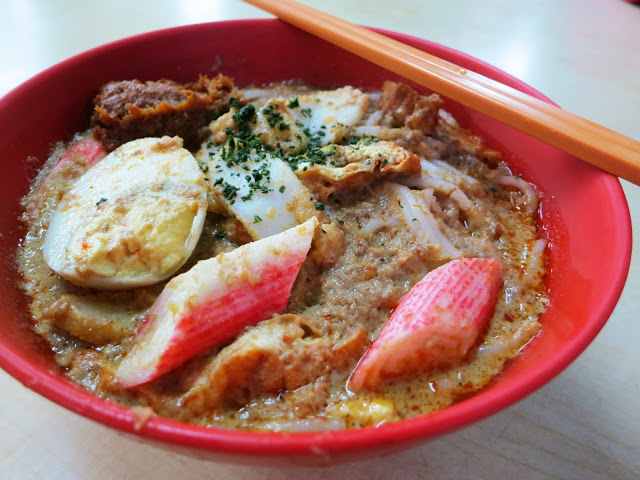 Address: Blk 928 Yishun Central 1, #01-155, Singapore 760928
Opening Hours: 11am– 7pm, closed on Mondays
2) Lit Lit Xin Cold and Hot Dessert
Located right next door is a dessert stall that used be in the same shop as the 928 laksa -- rumour has it that they shifted because of a bitter rivalry that broke out. ¯\_(ツ)_/¯
Anyhow, you get a huge portion of delicious cheng tng for just $1.20.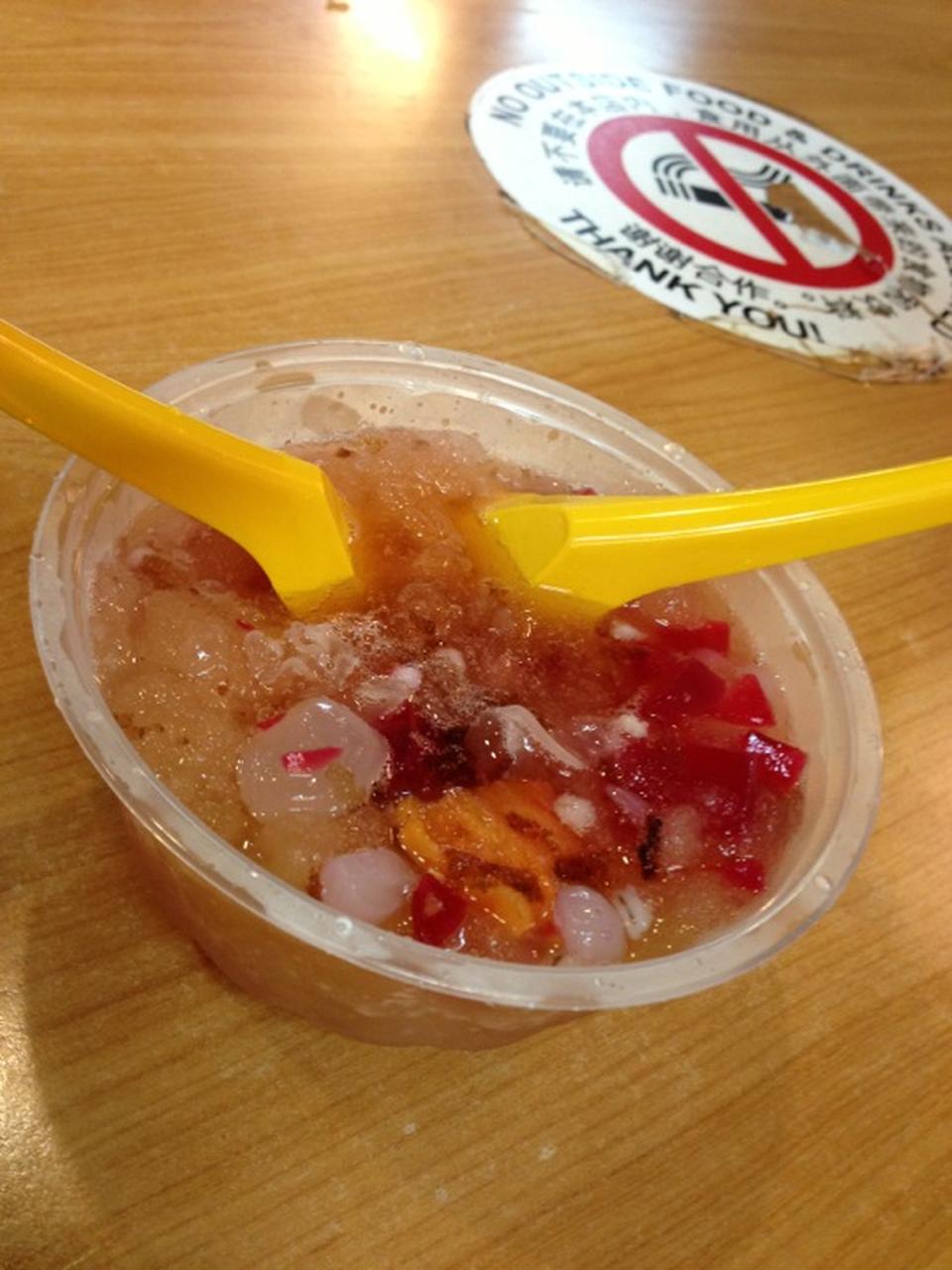 Address:Nice Snack Corner, Blk 928 Yishun Central 1, #01-157, Singapore 760928
Opening hours: 9am - 9pm, open daily
3) 925 Yishun Chicken Rice
Walking distance from Yishun MRT, the 20-year-old stall sells juicy and fragrant chicken rice, and their signature boneless chicken is a must-try.
Oh, President Tony Tan visited their stall too.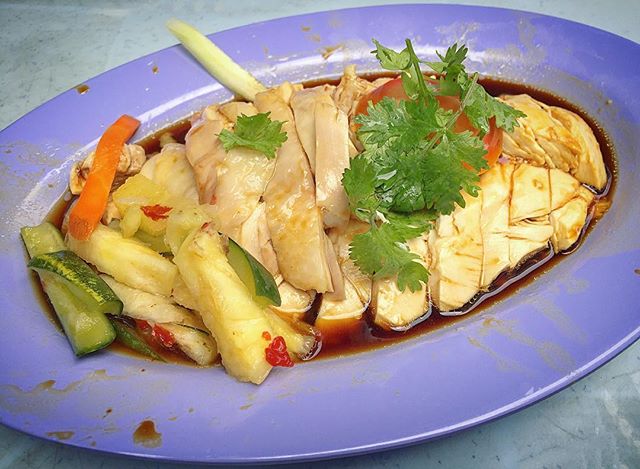 Address: Blk 925 Yishun central 1 #01-249, Singapore 760925
Opening Hours: 11am -10pm, closed on Thursdays
4) BurgerUp
A Singaporean fast food joint where you can DIY your own burgers, BurgerUp was highly raved on social media when it first opened its doors to residents in Yishun.
The customisable burgers, char-grilled patties and wide variety of sides seem to have won Singaporeans over in general.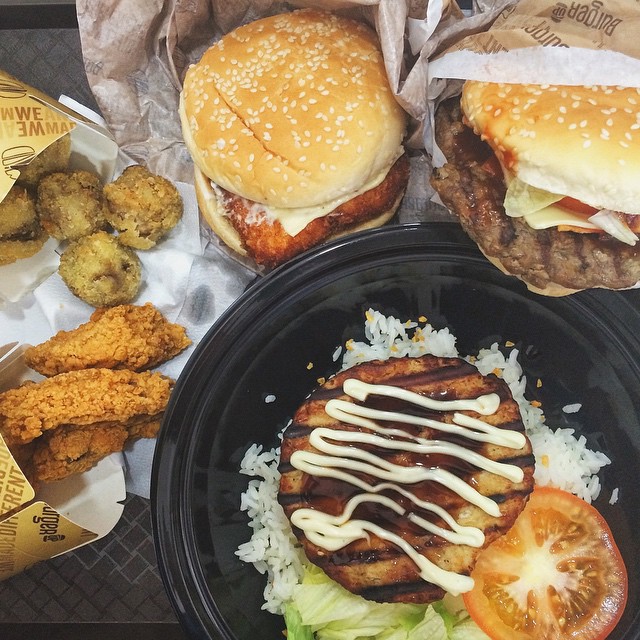 Address: 51 Yishun Central 1, #01-03 Yishun 10 Complex, Singapore 768794
Opening hours: 11am - 10pm, open daily
5) Chong Pang Nasi Lemak
While different areas of Singapore might claim to have the best nasi lemak, Yishun's powerful nasi lemak's got super fluffy and fragrant rice. The chicken wings are to die for, for sure.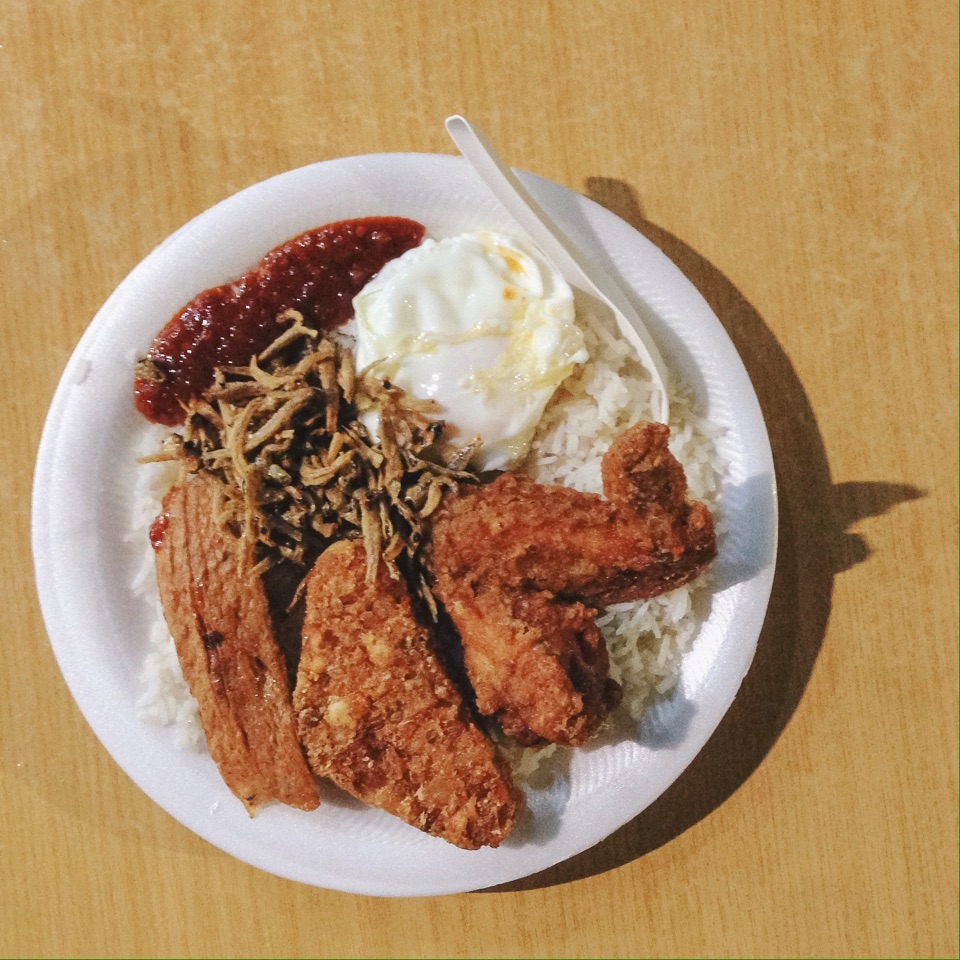 Address: 447 Sembawang Rd, Singapore 758404
Opening Hours: 5pm – 7am, open daily. 
6) Holy Cow Creamery 
Their golden and charcoal waffles, along with their premium selection of ice cream and drinks are pretty highly raved about. Ice cream flavours include Earl Grey lavender, Nutella cheesecake and -- yes, we didn't make this up -- Stacy's Mom.
We'd like to say this cafe has got it going on.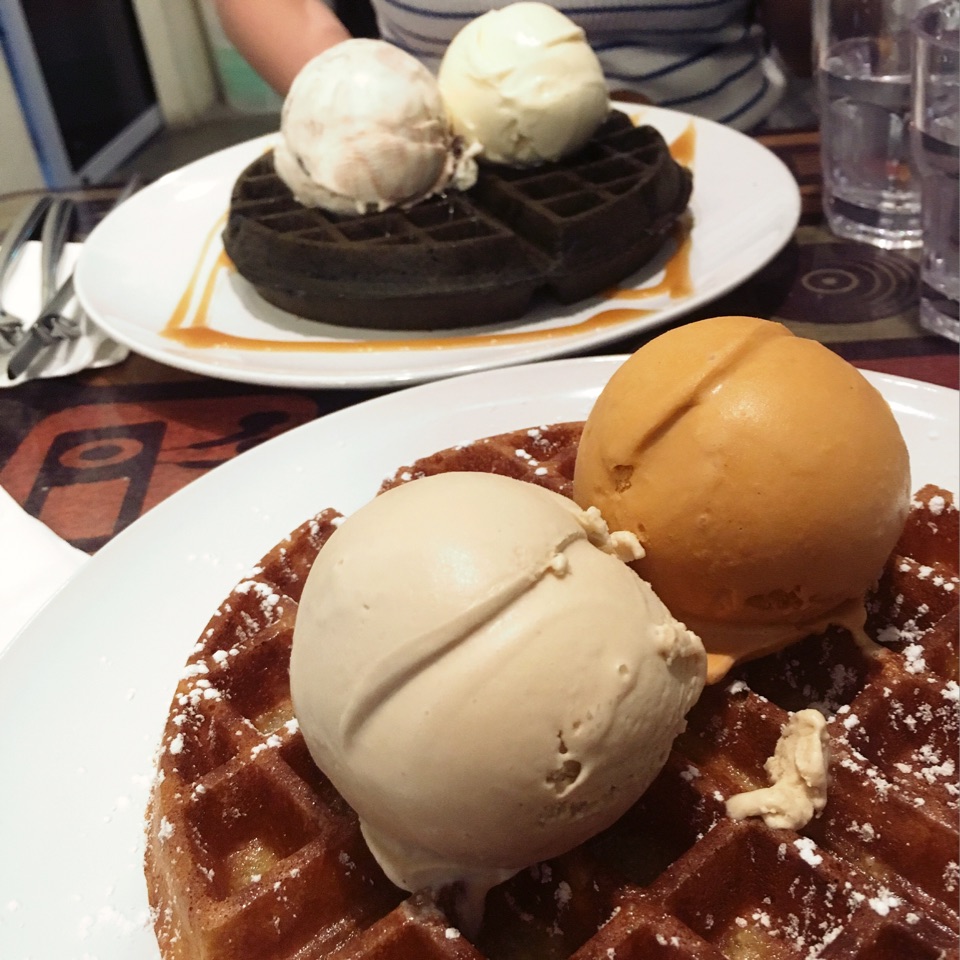 Address : 292 Yishun St 22 #01-291
Opening Hours:  11:30am – 10pm, closed on Mondays
7) Arnold's Fried Chicken 
It might sound like an American brand but it's actually a homegrown one. They're known for their succulent chicken and mash potatoes. They've also got the old school deep fried buns we all remember from our childhood.
Expect to wait, but hey, Arnold is very popular -- even in this part of the island.
Address: 51 Yishun Central 1,#01-04 , Yishun 10 Cinema Cineplex, Singapore 768794
Opening hours: 11am - 10pm, open daily.
8) Doughwory Bakery
A rather pretty cafe, you can come here as your choice cafe hangout. The name is a pun on "Don't worry." We wonder why they would name it "Don't worry" in Yishun, because are there things we ought to be worried about? *nervous laugh*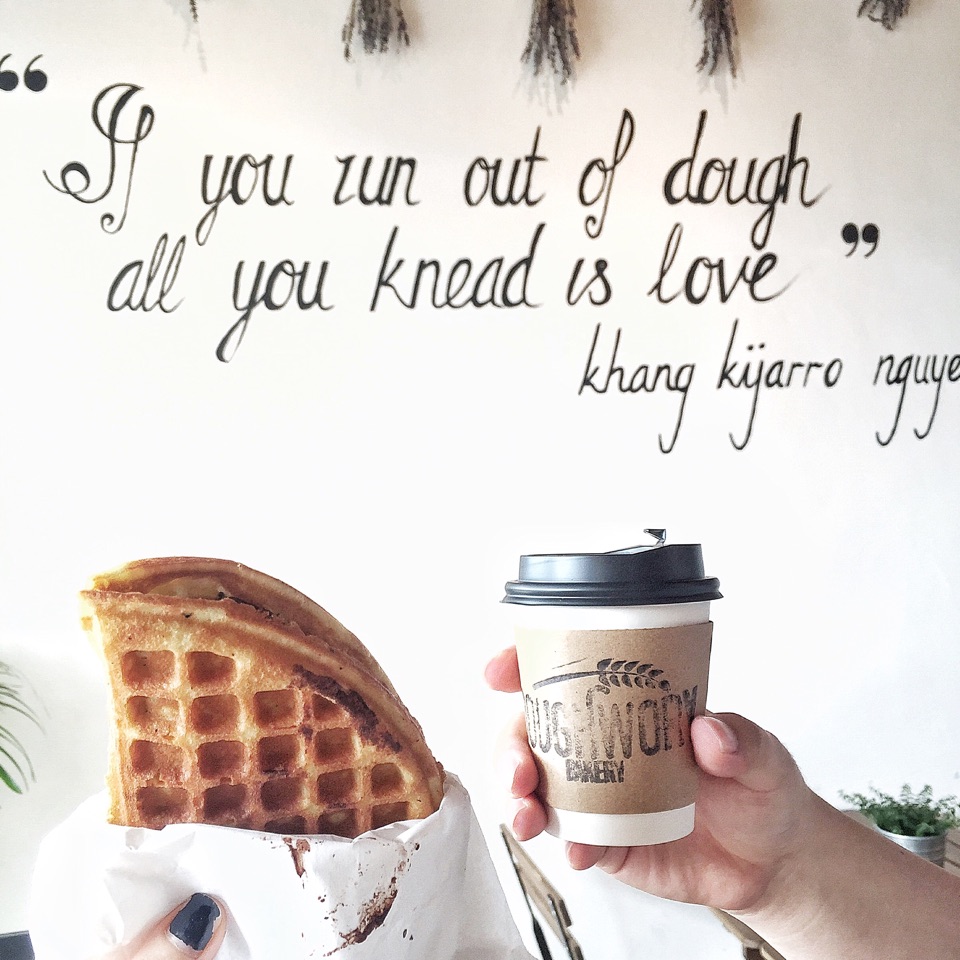 Address: Blk 504 Yishun Street 51 #01-03, Singapore 760454
Opening hours : Monday-Friday : 12 pm- 9 pm; Saturday : 12pm -  9.30 pm; Sunday:  10 am - 8.30 pm
9) 莆田兴化美食 Heng Hua Restaurant
Looking for tze char with a unique twist? You might want to try Heng Hua restaurant. Serving up authentic Putien food, their Heng Hua Lor Mee is highly recommended for its light and generous portions. You can try their Village Style Braised Pork Ribs or their Chestnut trotters.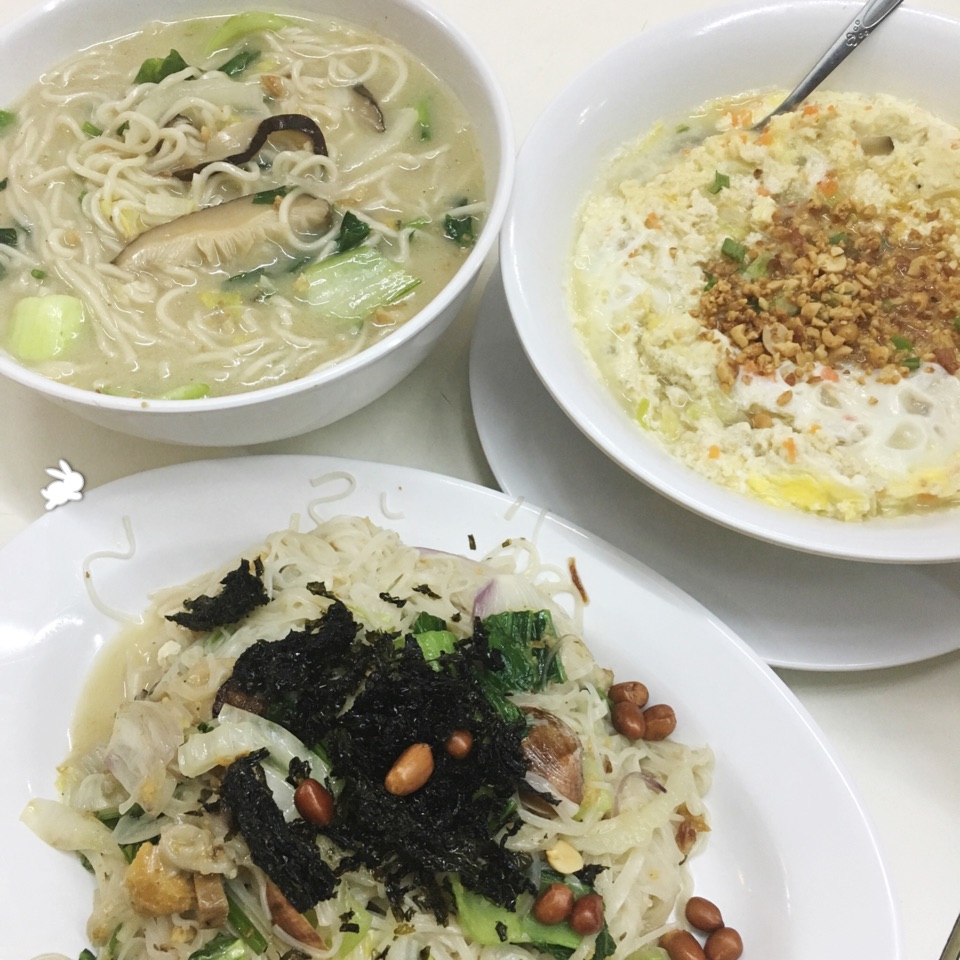 Address: Blk 748 Yishun Street 72 #01-212, Singapore 760748
Opening hours: 11am to 11pm, open daily
10) Coba
Coba may be a kopitiam, but it has a very hipster vibe to it.
According to their Facebook page, "Coba Coba" is an endearing Indonesian phrase used by elders on the young to "try try" unfamiliar food.
You can get your usual breakfast sets with toasts and eggs, though they're more well-known for their nasi padang and nasi lemak. You'll likely see people of various ages in this cafe, from your older uncles and aunties, to young families.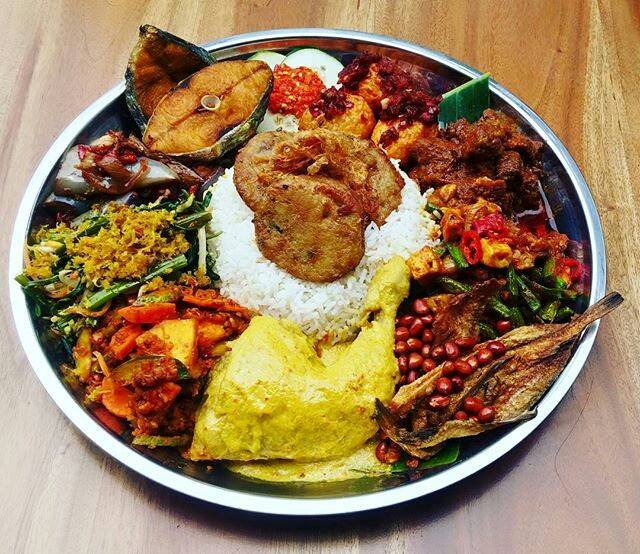 Address : #01-106, Blk 156 Yishun Street 11, Singapore 760156
Opening hours: Tuesdays - Sundays : 7am - 9pm, closed on Mondays. 
11) Bei Sheng Taste of Thailand 北胜泰国小食
Looking for Thai flavours but can't get out of Yishun? Look no further as people have highly recommended this restaurant's pineapple fried rice, deep fried sweet and sour fish and tom yam soup. It's also known for being value for money.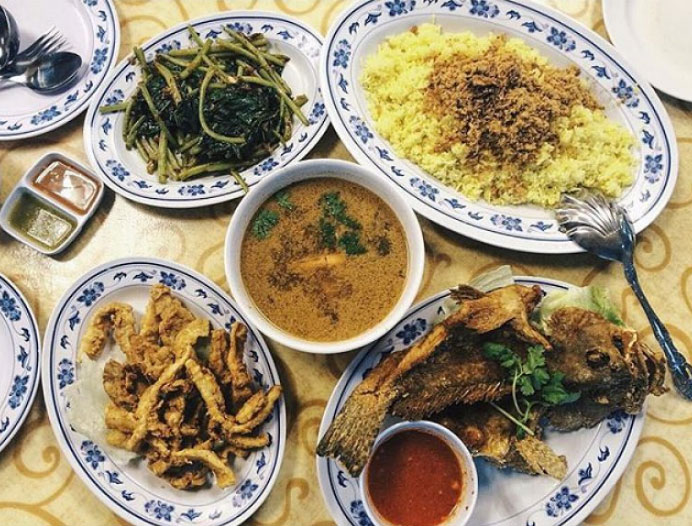 Address: 701A Yishun Ave 5, Singapore 761701
Opening hours: 11.30pm - 2pm (1.45pm Last Order),  5.30pm - 10pm (9.45pm Last Order), open daily.
12) 618 Sim 菜頭粿 Carrot Cake
Known for its super crispy white carrot cake, the dish is fluffy on the inside and is served with a generous serving of preserved turnip (cai po) on the side for an extra oomph.
The black carrot cake is only sold on Wednesdays, from 630am to 930am. Perhaps testament to how insanely popular the white carrot cake is?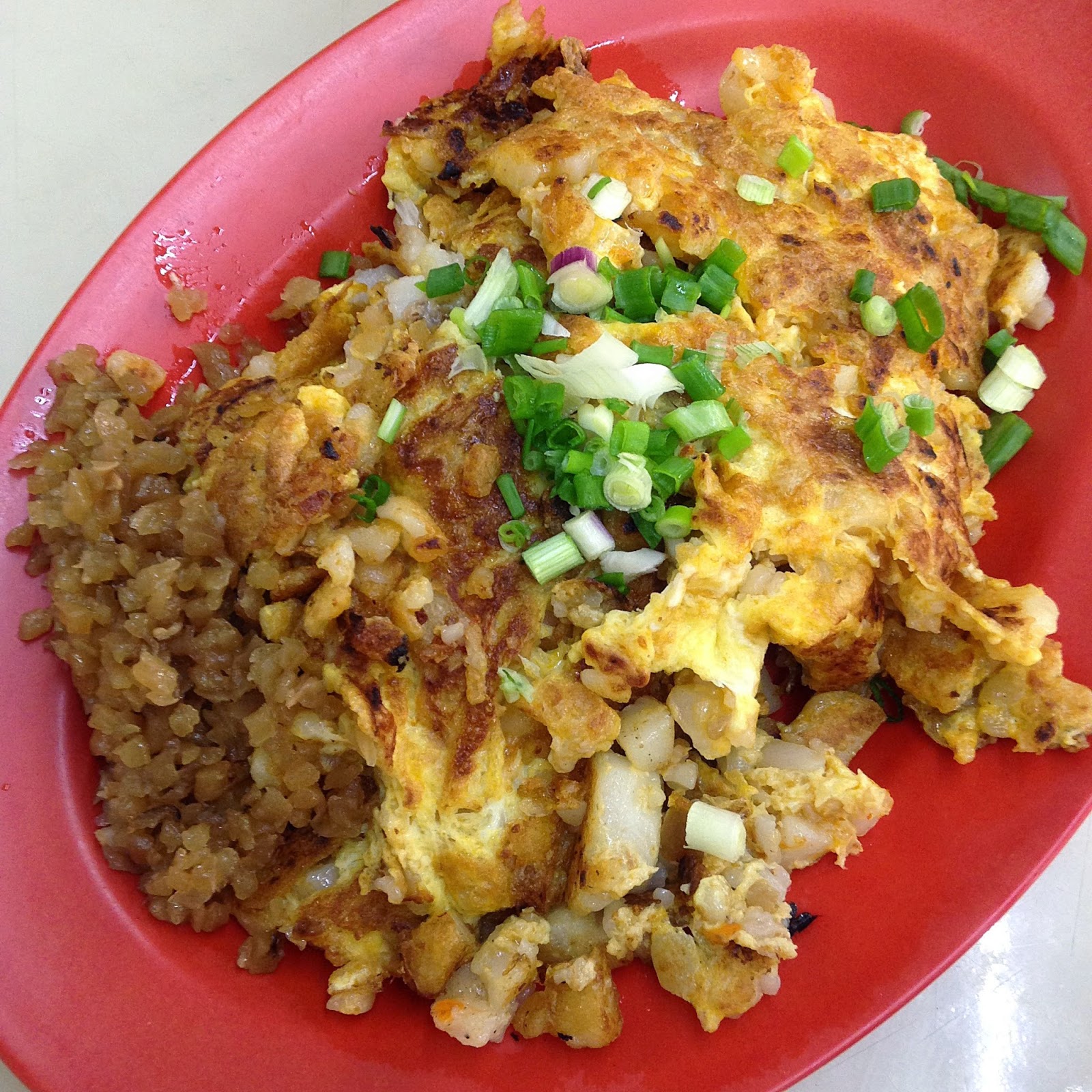 Address: Fujo Eating House, #01-3230 , Blk 618 Yishun Ring Road, Singapore 760618
Opening Hours: Wednesday-Monday: 630am - 3pm; Closed on Tuesdays.
13) 632 Yishun Wanton Noodles
Here's an indicator as to how heavenly the wanton mee is -- the stall opens at 6am and reportedly sells out by 10am.
You'll get a sizeable portion of wanton mee for just $2.50. The shui jiao dumplings are popular as well; plump and juicy, filled with chestnuts and a whole prawn. Mmmm.
So if you (for some reason, we're not jumping to conclusions) happen to be in Yishun at daybreak, do try it out.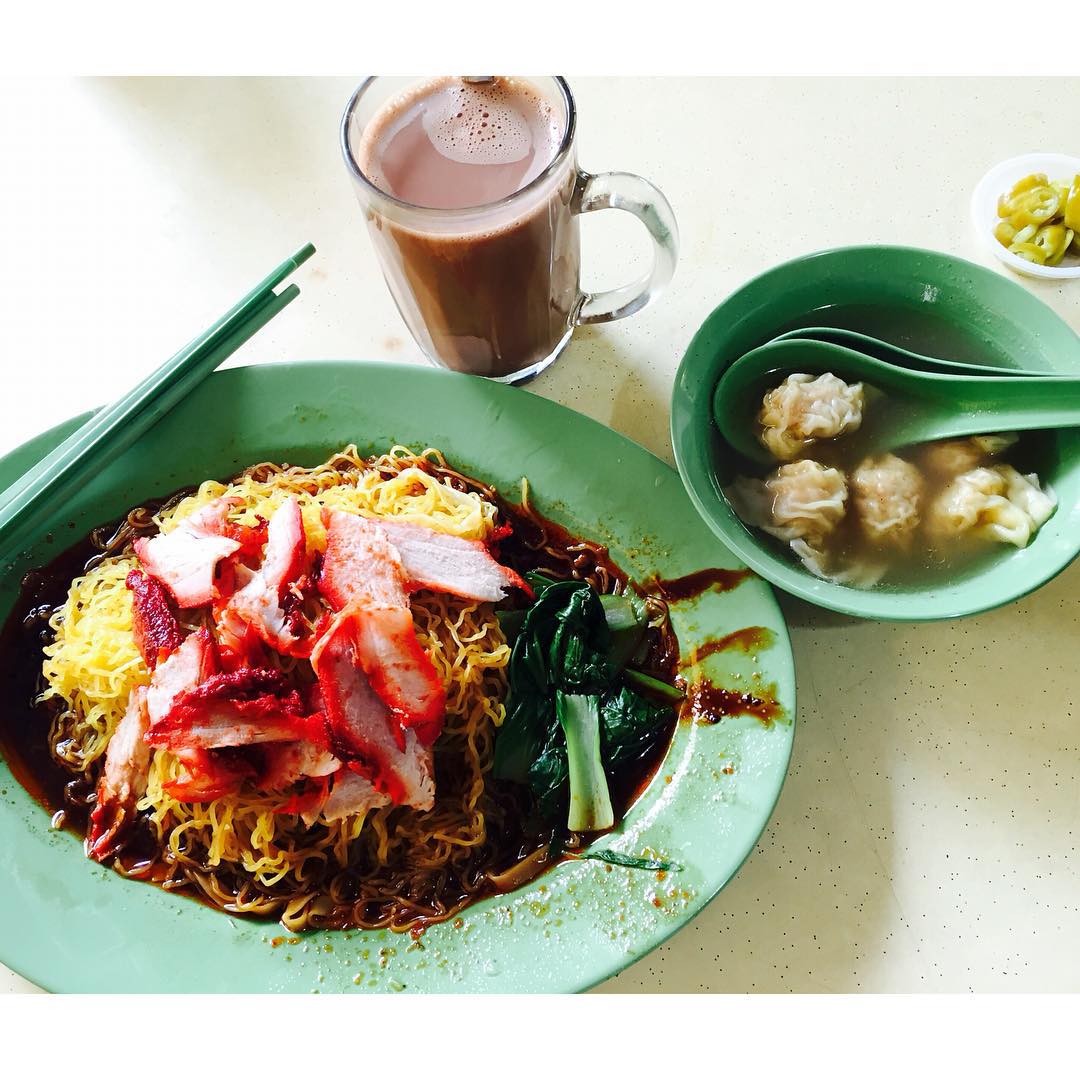 Address: Blk 632 Yishun Street 61, Singapore 760632
Opening hours: 6am - late morning
14) Hup Lee Fried Bee Hoon
Well-loved by Yishun and Chong Pang residents, Hup Lee is known to many as "the best" economical bee hoon and is particularly famous for its chicken wings -- savoury and tender, deep fried to perfection.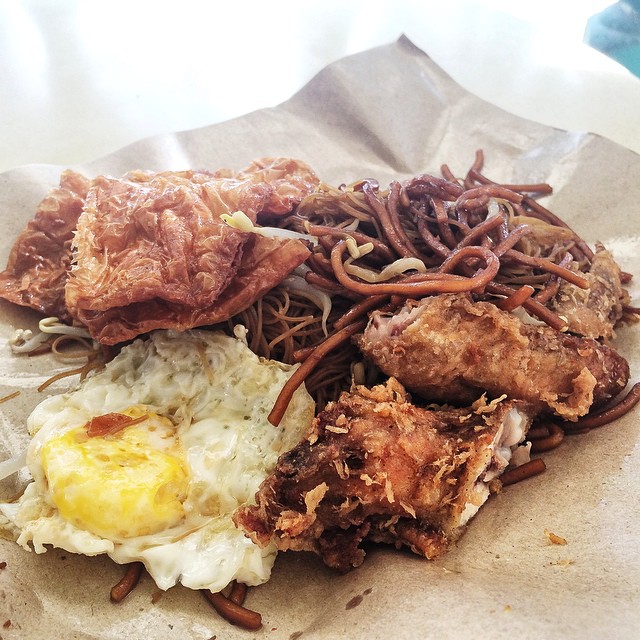 Address: #01-03 Chong Pang City, 101 Yishun Avenue 5, Singapore 760103
Opening hours: 7am - 10pm, open daily
[related_story]
15) Choo Chiang Roast Noodle House
The succulent roasted duck and tender char siew served here will satisfy anyone, and drive everyone crazy. Not forgetting the springy noodles doused in gravy and peppered with bits of pork lard. A little piece of heaven right here in Yishun.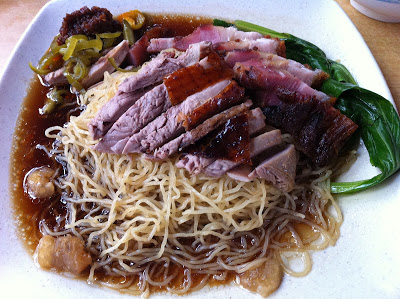 Address: #01-101, 101 Yishun Ave 5, Singapore 760101
Top photo via Burpple & Coba
If you like what you read, follow us on Facebook, Instagram, Twitter and Telegram to get the latest updates.