There was some discontent within the EDM community about how a masked man who looked exactly like popular American DJ, Marshmello, had apparently been seen at Zouk.
The bereaved, included the man being impersonated himself.

Well, Zouk has come out to address some concerns the public might have had with the lookalike.
Turns out, the masked man who looked like popular DJ Marshmello was just a guest at Zouk.
Here is what their Facebook post said:
On 10 Sep 2016, there was a guest dressed up in a mascot outfit similar to DJ Marshmello's that visited Zouk. We would like to take the opportunity to clarify that he was not hired by Zouk Singapore as a mascot or to DJ and we apologise for any confusion caused. We have always encouraged our guests to be creative and fun-loving, and it was never our intention to mislead guests at the club or be disrespectful.

As part of our communications, Zouk has always issued official announcements in the lead up to performances of guest artiste that we have hired. We would like to give the assurance to all our guests that Zouk has valued and will continue to value the importance of respecting the industry, our fellow artists, customers, and their interests.
People could have been confused because they were under the impression that the man dressed up as DJ Marshmello was indeed spinning.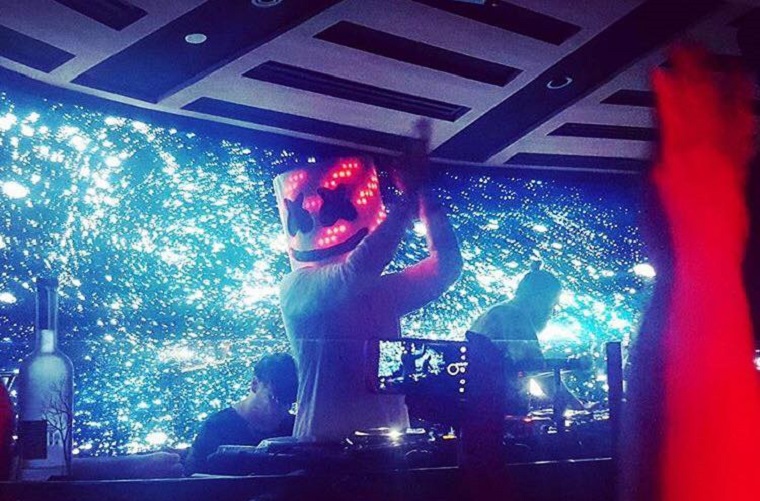 Although he might just have been standing there at the decks.
Related article:
Some guy puts on mask at Zouk, pretends he's a famous DJ. Famous DJ, naturally, gets mad
Top image from Jade Rasif Facebook page
If you like what you read, follow us on Facebook and Twitter to get the latest updates.
If you like what you read, follow us on Facebook, Instagram, Twitter and Telegram to get the latest updates.