Did we notice the sand in your eyes?
Because we just heard the Majulah Singapura in Rio and in the Olympics for the first time ever.
Courtesy of Singapore's first Olympic gold medallist.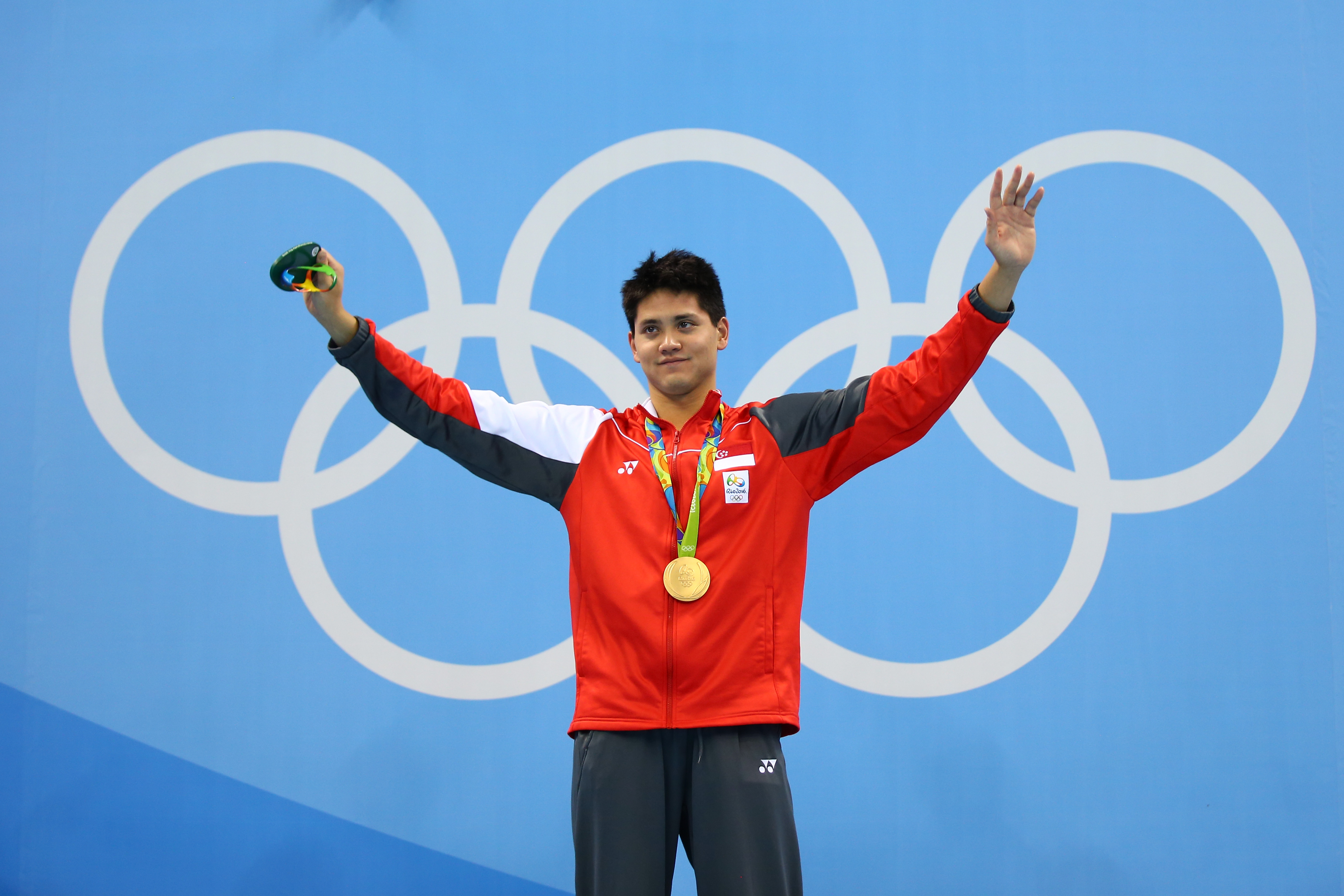 Joseph Schooling's time of 50.39s is an Olympic record and smashes Michael Phelps' gold medal timings (51.21s in 2012, 50.58s in 2008) in the 100m butterfly event.
This is the third time that Phelps' slayer Schooling has beaten Olympic legend Phelps (twice in this Olympics).
And his timing is nearly one second ahead of a joint-silver finish of 51.14s shared by Phelps, South Africa's Chad le Clos and Hungarian Laszlo Cseh.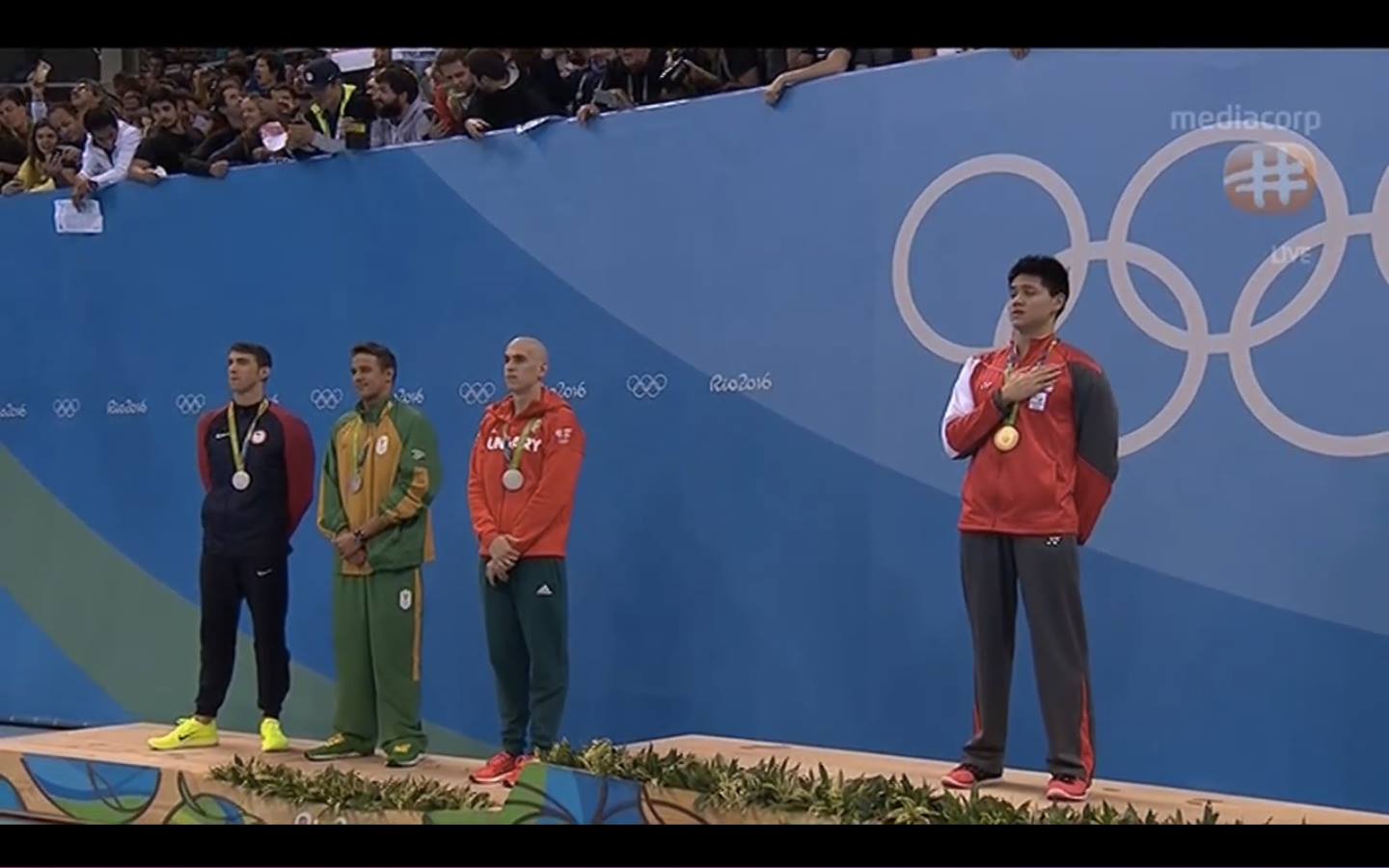 Check out Deputy Prime Minister Teo Chee Hean's video of the national anthem: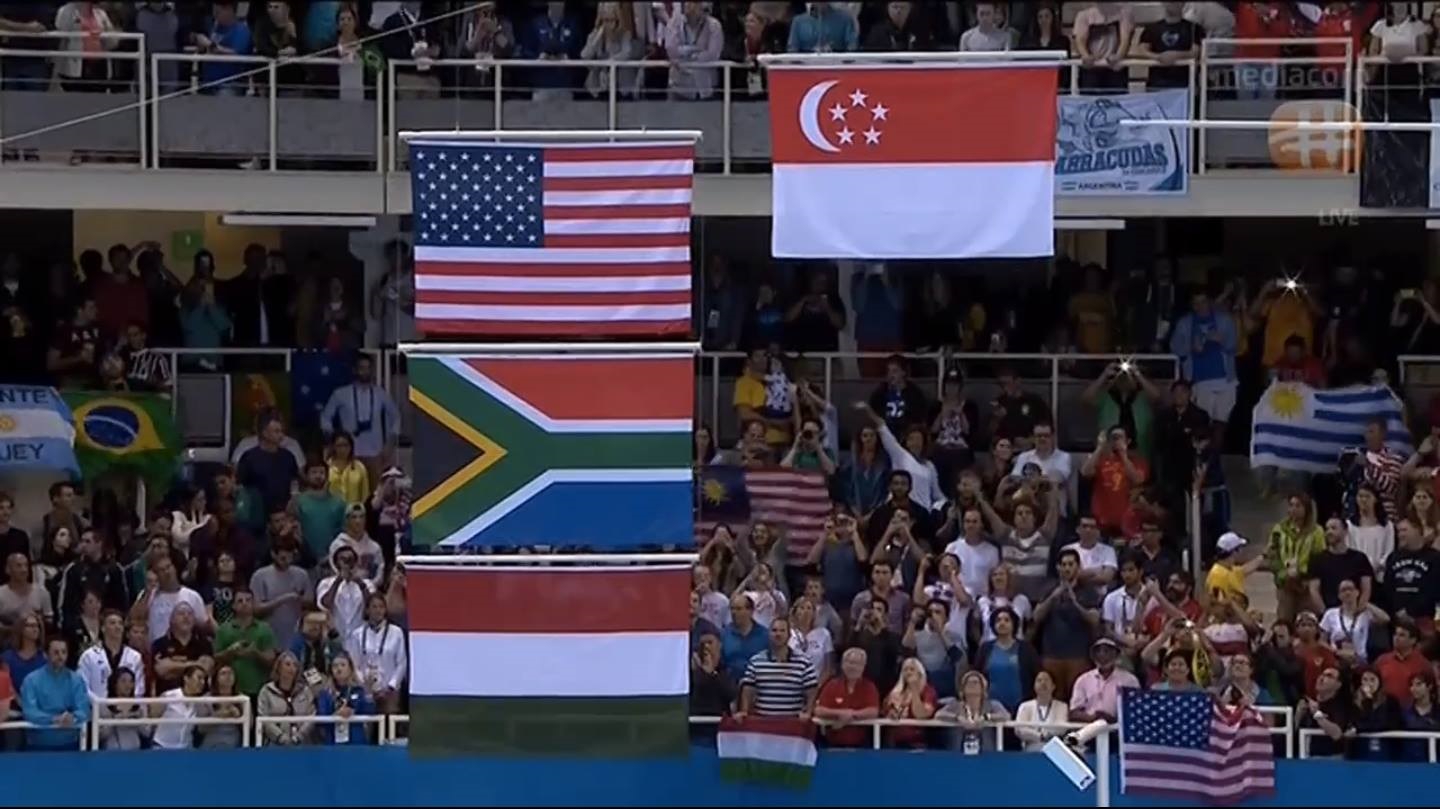 Prime Minister Lee Hsien Loong has also send his well wishes to Schooling on Facebook: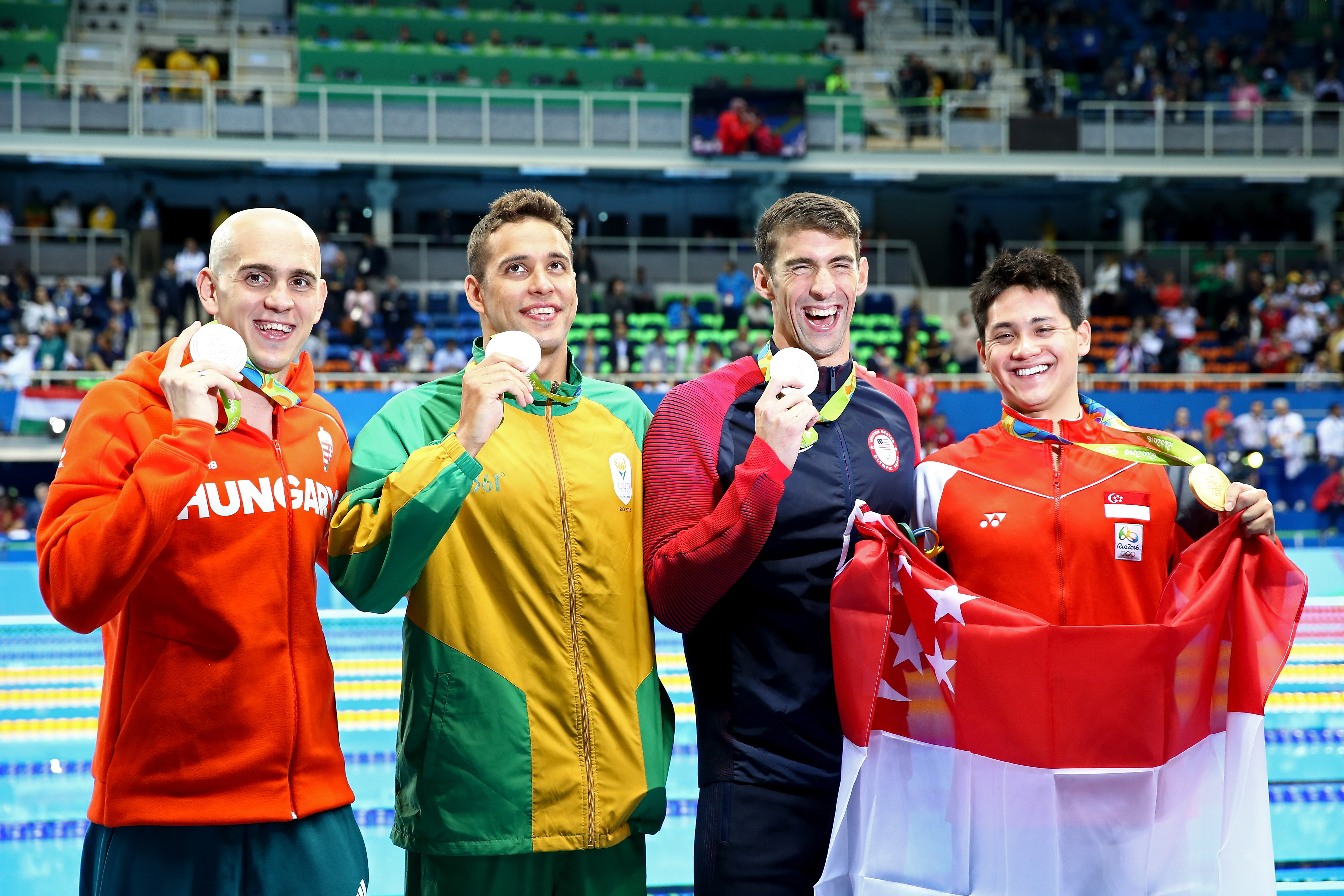 This is Singapore post SG50 -- every young Singaporean can be a world-beater if he or she dares to dream and pursue his/her dream whole-heartedly.
Related articles:
40 thoughts S'poreans must have had while watching the historic swim by Joseph Schooling live
Singapore congratulates Joseph Schooling on his Historic Olympic win
Joseph Schooling sets Olympic record, clinches Singapore's first Olympic gold medal ever
Top photo from Toggle.
If you like what you read, follow us on Facebook and Twitter to get the latest updates.
If you like what you read, follow us on Facebook, Instagram, Twitter and Telegram to get the latest updates.