1. Last time I swam was eons ago but I'm here for Joseph Schooling.
2. Stop filming Phelps lah. Shoot him so many times already. Not sian?
3. Ooh, someone in red just gave Phelps a fist bump!
4. Alright they are coming out. That Hungarian swimmer László Cseh looks damn badass.
5. C'MON JOSEPH! SINGAPORE!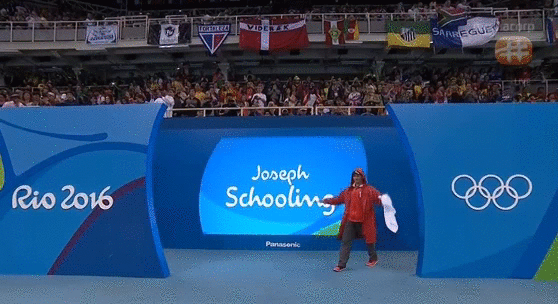 6. ZOMG, the tension is killing me!!!!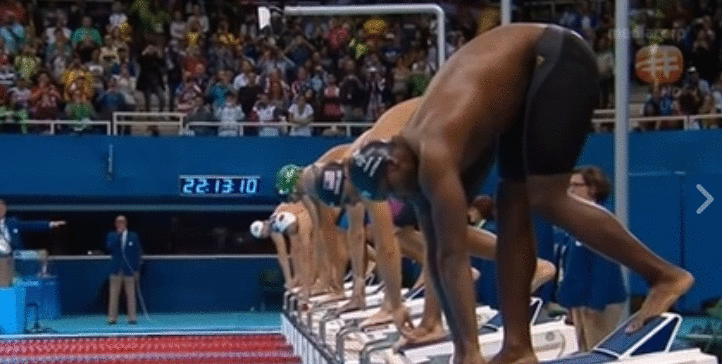 7. Okay... Where's Joseph ah? Lane 4 count from left or right?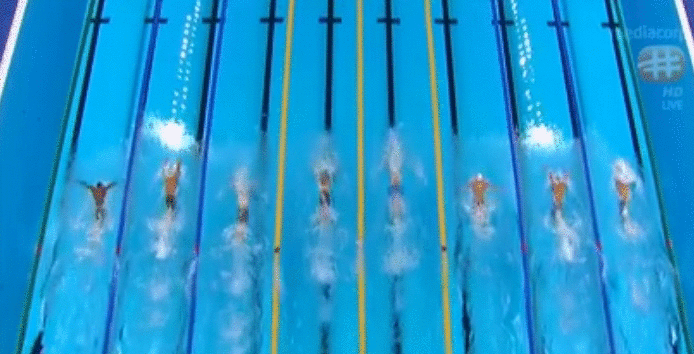 8. Confirm he's the fastest swimmer lah.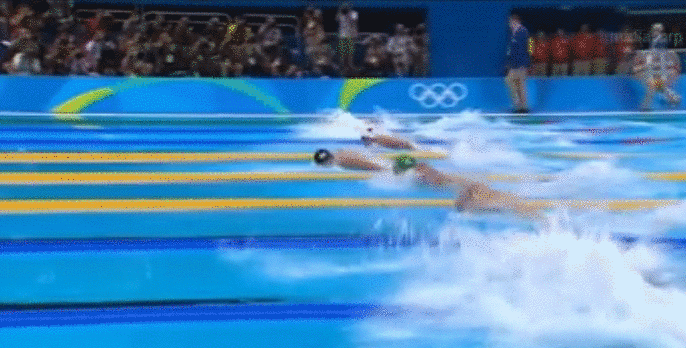 9. JENG! JENG JENG!!!

10. JUST STOP THE RACE NOW AND GIVE THE MAN THE GOLD.
11. Okay, here's the most exciting 20+++ seconds of our lives.
12. C'mon! WHAT. THE. HECK. HE. IS. FASTER. THAN. PHELPS.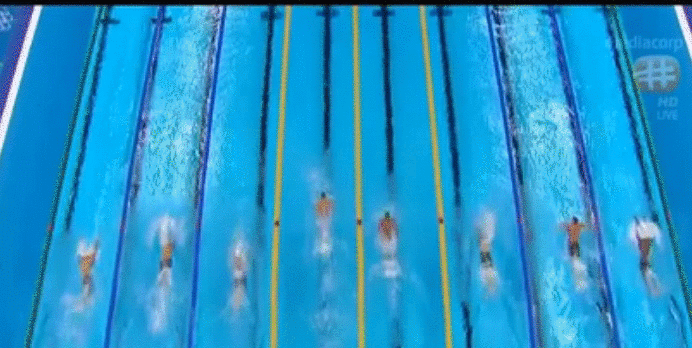 13. YAAAAASSSSS!!!!! GOLD MEDAL! OLYMPIC RECORD!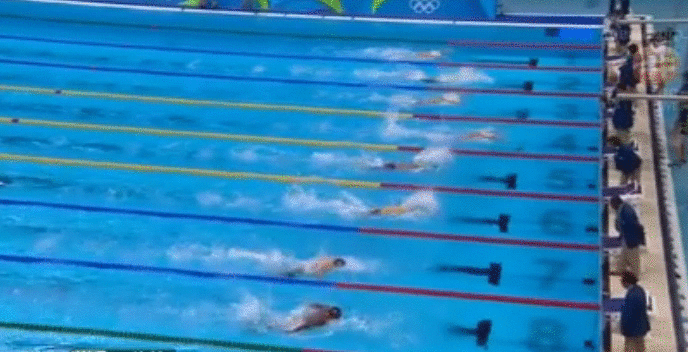 14. Wait. Three silver medals?! Who cares? Gimme gold, baby!
15. Phelps first to congratulate him! Let's take it all in again: Schooling just beat the greatest Olympian of all time.
16. This guy kena the Phelps death stare one right?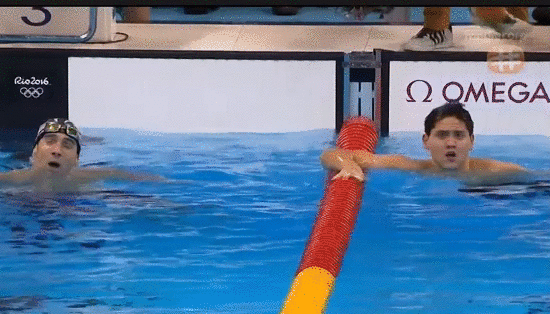 17. Wah the badass actually quite friendly hor?
18. Remember this: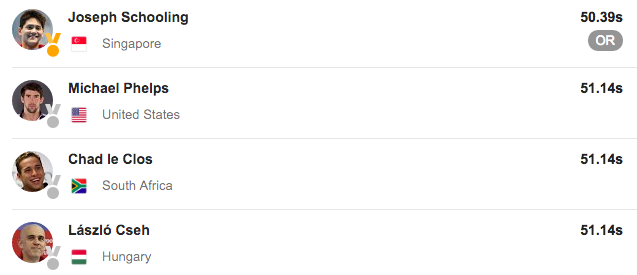 19. Okay. What time is medal ceremony?
20. 9:49am? Okay, BRB, brush teeth first.
21. While brushing teeth: "By the time I finish brushing my teeth, Schooling already finish 100m."
22. Social media time. All the posts macham national day messages man.
23. Feel so patriotic. Still cannot believe it though.
24. I think we deserve a public holiday. How about Olympic Day? Or Schooling Day?
25. No need to do NS lah. Win Olympic Gold better than winning ATEC.
26. Medal ceremony nao!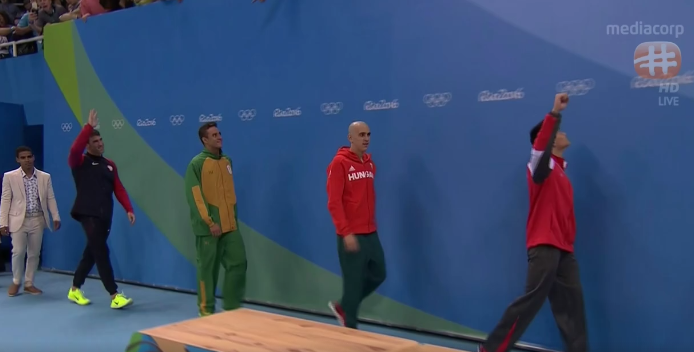 27. Probably the most awkward hand-holding scene ever in Olympic history.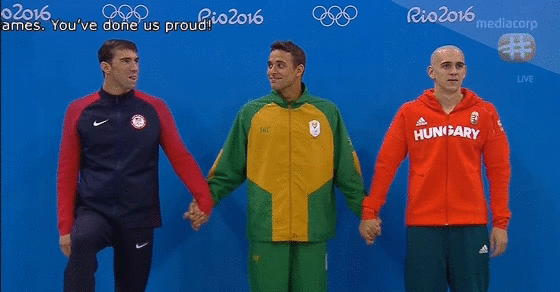 28. Eh enough lah. You want to shoot how long? I want to see the champion leh.
29. Here's our boy!
30. MAJULAH SINGAPURA playing. THE FEELS. <3
31. Remember Aug 13, 2016 because this happened: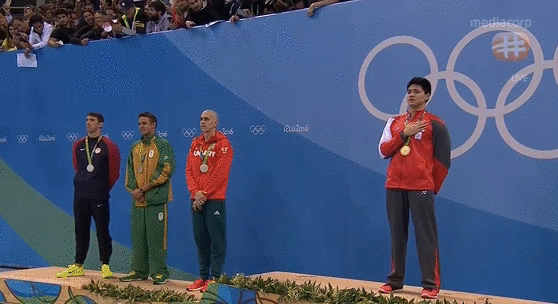 32. Hey there's a Malaysian flag! SEAsian pride yo!
33. Dammmit why are my eyes so watery? Don't let others see.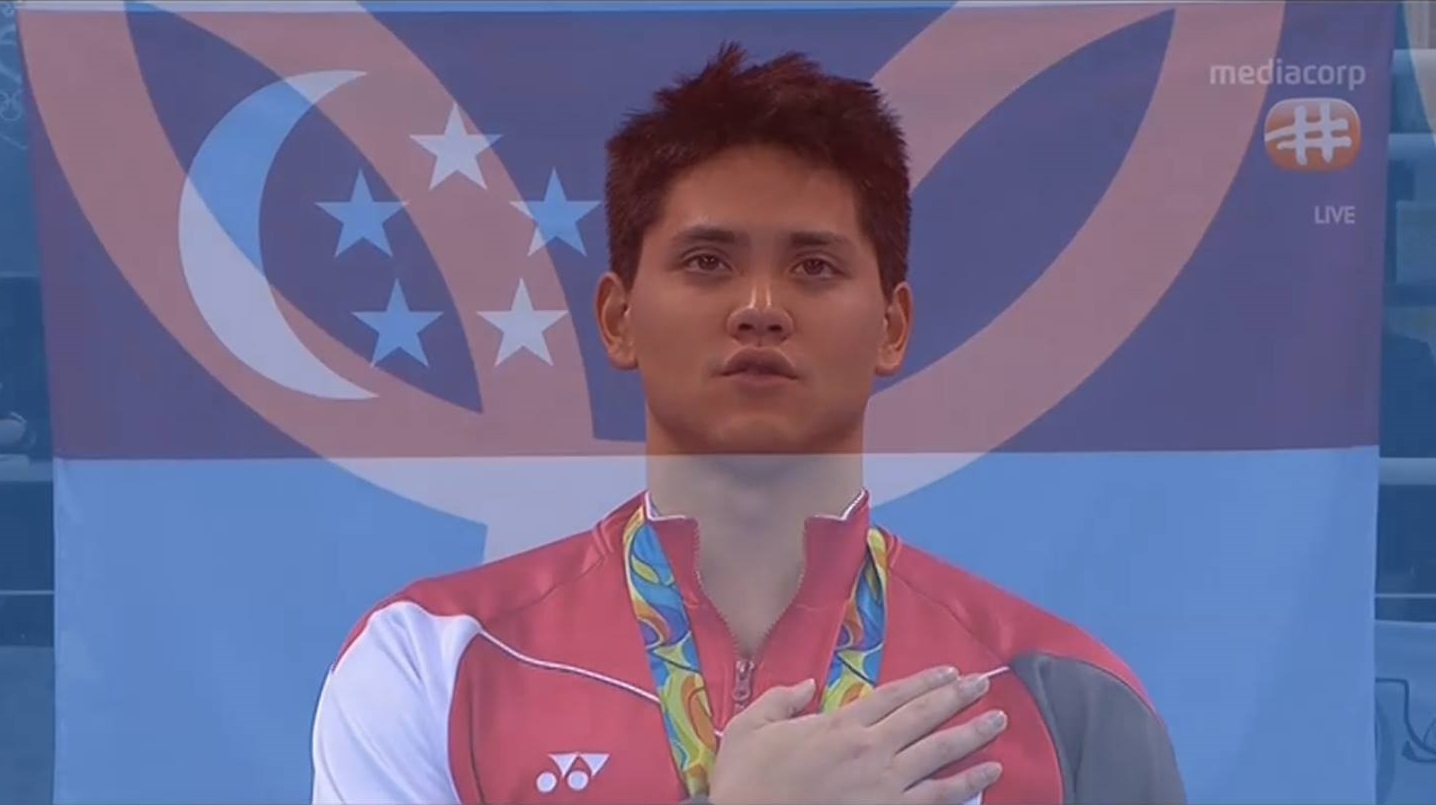 34. SING IT PROUD BRO.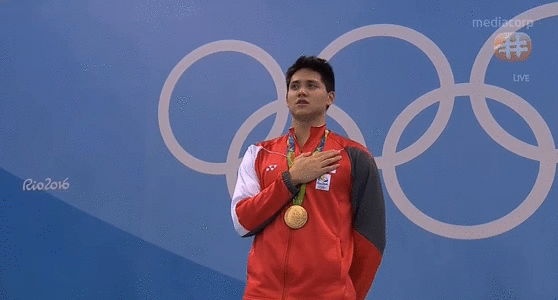 35. Singapore thanks you.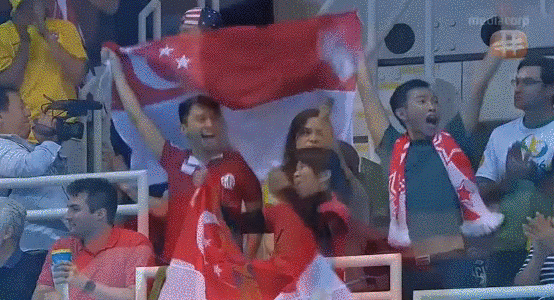 36. A star is born.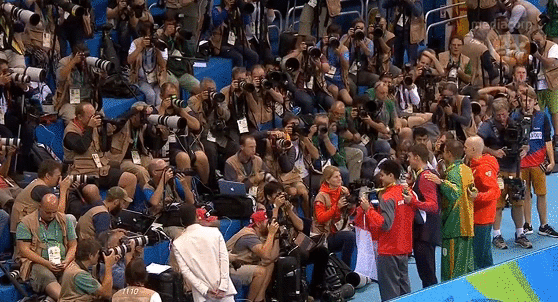 37. Aiyah the camera can position nearer to Schooling or not?
38. Talking to his childhood idol as an Olympic Gold medalist. Level up.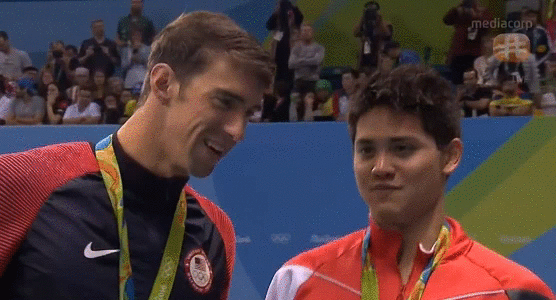 39. Aiyah minder. Let him take more photos can? Cameraman, last warning. The winner is not Phelps.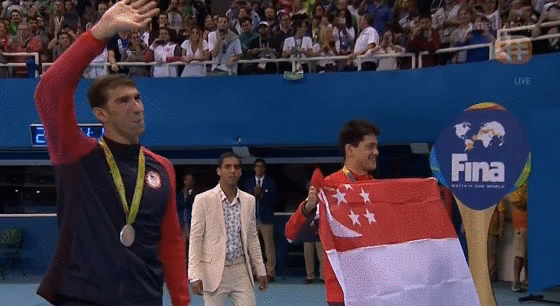 40. What a start to the day. I think I will celebrate by not catching pokemon later. Maybe swim a little.
Related article:
Joseph Schooling sets Olympic record, clinches Singapore's first Olympic gold medal ever
Photos and gifs from Toggle.
Top photo from Getty Images.
If you like what you read, follow us on Facebook and Twitter to get the latest updates.
If you like what you read, follow us on Facebook, Instagram, Twitter and Telegram to get the latest updates.