On June 7, 2015, Day 2 of SEA Games 2015, during the Aquatics Diving 3-metre Finals (Men's), two divers from the Philippines demonstrated poor form by landing on their backs.
The first diver: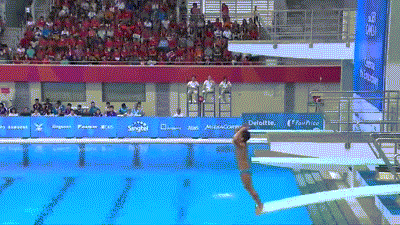 From a different angle:
This is his score of zero: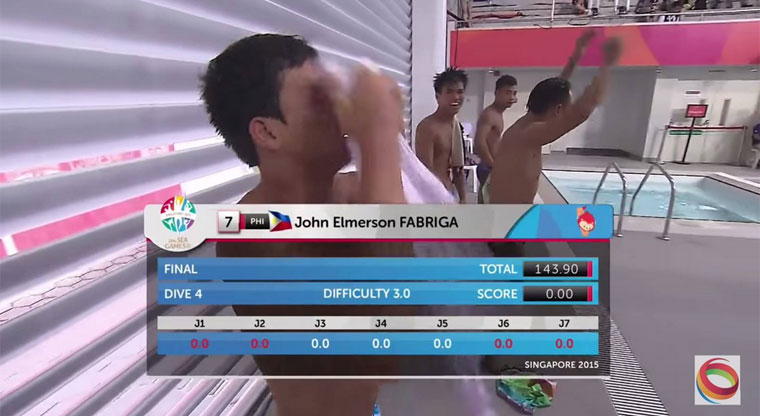 This is his team mate, and probably, also his best troll friend: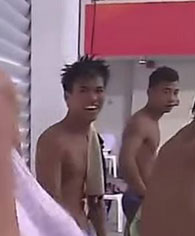 The second diver:
From another angle:
Someone created a reaction gif: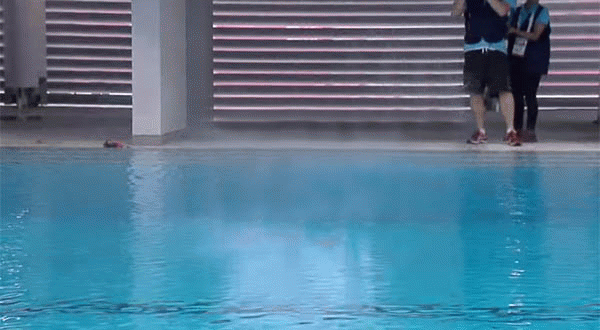 Check out the video at 36:08 and 41:10 marks for yourself:
Related articles
S'pore basketballer scores amazeball 3-pointer near the halfway line against Thailand
30 regional babes and hunks of SEA Games 2015 who will make you bookmark their events to watch them compete
Joseph Schooling nearly got hit by a flying book, brushes it off like a People's Champion
Step aside gold medals, SEA Games 2015 shall be about heart & fighting spirit
S'poreans continued singing anthem even after speakers went mute. More awesome than bagging six gold medals
23 babes and hunks of Team Singapore who will make your heart skip a beat
Receiving the warmth & glow of a Golden Shower is now a thing at SEA Games 2015
If you like what you read, follow us on Facebook, Instagram, Twitter and Telegram to get the latest updates.