Follow us on Telegram for the latest updates: https://t.me/mothershipsg
In yet another tell-all video, former DJ and YouTuber Darryl Ian Koshy, aka Dee Kosh, sat down with his close friend, Singapore personality Wendy Cheng, aka Xiaxue, to talk more about his time in prison, as well as the whole saga that went down.
The video is about 1 hour 40 minutes long, as the pair discussed Koshy's sexuality, Cheng's hot take on law, as well as Koshy's encounter with a paedophile while in prison.
Koshy continues to maintain that he is not a paedophile and does not want to be known as a paedophile.
Here is a condensed summary of what the two talked about in their video.
You are welcome.
Quick recap
Koshy was sentenced to 32 weeks' jail for sexual offences involving teenage boys.
Since his release in March 2023, Koshy had put out a 51-minute-long video sharing his side of the story where he shared the entire saga, chronicling from when the first accusations surfaced, to his arrest, pleading guilty, and the aftermath since he left prison.
In addition, Koshy went on a Singapore-based podcast Plan B to share more about his time in prison and future plans.
He was also a guest on The Daily Ketchup, where he once again talked about his charges, his life behind bars and his plans moving forward.
Koshy continues his campaign by having a sit down with his close friend Xiaxue in the video she uploaded to her YouTube on May 12, 2023, at around midnight.
The important bits
Koshy's sexuality and sex life
Xiaxue clarified at the start of the video that while she is a close friend of Koshy and people may view the interview with him as biased, she said she would "try [her] best to still ask all the difficult questions".
Before the pair dove into the whole incident that landed Koshy in jail, Xiaxue probed about his sexuality and sex life, where he opened up about being bisexual, and he said he was "very happy in the closet".
Koshy also opened up about his sex life, where he explained that due to his busy work schedule, he did not have time for a proper relationship, which made him turn to "sugar baby-ing".
He clarified that while it was a paid transactions, it was a "relationship", similar to friends with benefits, but he pays others for sex. There are no emotions involved, said Koshy.
Xiaxue offered advice
When the allegations first surfaced, Koshy said he sought help from Xiaxue, who advised him to send the cease and desist letter.
She viewed the cease and desist letter as the "natural next step", given that the allegations did not go viral yet, but they would happen soon.
McSpicy after sex
Xiaxue recounted one "funny" allegation made against Koshy where a man claimed Koshy "abused him" because after Koshy and the man had consensual sex, the man said he was hungry, and Koshy only offered him a McSpicy.
Which he thought was a nice gesture.
This led to the man going online and stating that Koshy exploited him because he was poor then. Koshy clarified that he did not know the man was poor and was trying to be nice.
Xiaxue irked by people questioning her friendship with Koshy
Xiaxue stated that it "irks" her a lot when people ask why she is still friends with Koshy despite the incident.
"I don't really know if I'm going to get hate for this because people think they are victims and they're young, but it just really irks me a lot when people keep going on about 'why don't you think about Dee Kosh's victims? Why are you still friends with him?'

Like what victims? What f***king victims?

It's an insult to the word 'victim' because a victim means that you have suffered in some form, be it mentally or physically, from someone hurting you.

And where is the hurt when he has offered money? They rejected. He has never physically touched these boys.

I don't like it if you play this kind of card, like play[ing] the victim card when you are not really a victim.

People who are real sexual assault victims... it's an insult to what they went through by calling yourself a victim and claiming that you need... [the] courage to stand against this monster and whatnot."
"I am not a paedophile"
Koshy repeatedly reiterated in the video that he is not a paedophile who waits outside schools to pick up boys.
Koshy shared that from now on, he would have to see the Singpass identification before he enters a "transactional relationship" with someone else in the future.
"I didn't want to die a paedophile... I want to be able to tell the world and tell all these people like, say what you want about me, the truth is I am not a paedophile."
Koshy later went on to say paedophilia is gross, agreeing with Xiaxue.
Xiaxue said she felt hurt whenever others called Koshy a paedophile, stating it is a horrible name to call someone.
"Why are people so adamant about me being a paedophile? Shouldn't it be a relief that 'oh, heng ah, he's not a paedophile'?"
Being called a hypocrite
Koshy called out Eden Ang when Ang was accused of sexually assaulting an 18-year-old girl, leading to people calling Koshy a hypocrite.
Koshy defended himself, saying that to be a hypocrite, he would have to have known he was doing something wrong and still called out the other person.
However, Koshy stated that he did not know he had done anything wrong, as he did not know before the incident that it was illegal to request sex in exchange for money with persons under 18.
Xiaxue explains the legal system
Xiaxue told Koshy that he was her first "criminal friend" as she did not know anyone who went to jail before him.
Xiaxue broke down what charges are and how one gets charged.
This was after Koshy said in his video that he had issues with the statement of facts because there were apparently many things that he did not remember saying.
Shows a video of him crying before going to jail
Koshy shared a video of him two days before he went to prison, where he showed himself crying and sharing the gravity of his situation.
"I don't know if I'm crying because it's finally over... Like the past two years of me suffering with no money and like it's finally done. Or is it like the fear of going to jail? Like, who wants to go to jail? No one wants to go to jail, you know?"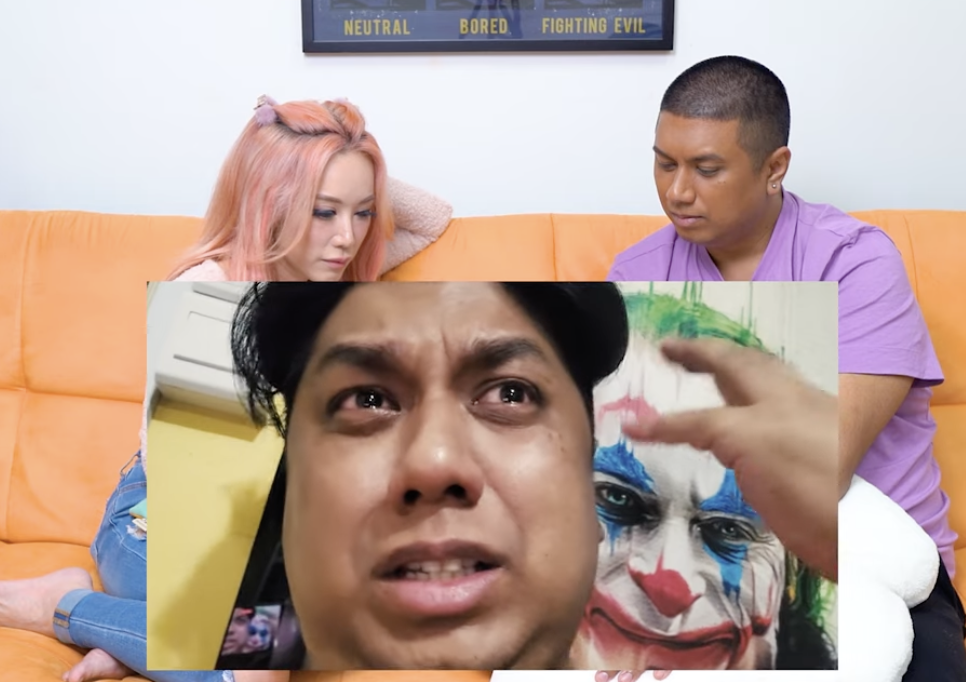 Koshy's time in jail
Koshy said he read many books during his seven-day isolation as it was the height of Covid-19.
He also said he would release more details about his prison stories on his Spotify show called "The Deetails".
Xiaxue sent Koshy books while he was in prison, and Koshy donated half of the books to the prison upon his release.
When discussing the CNA documentary "Inside Maximum Security", Koshy said it was a very "played-up" version.
Koshy alludes to "small things" that the wardens in prison would close one eye.
He also shared that cells' walls are populated with pictures of three women.
DJ Sonia Chew is "very popular in jail", he said, along with actress Fiona Xie, who is described as a "sex symbol" by Xiaxue, while socialite Kim Lim is described by inmates as their "future wife".
The number one rule that Koshy took away from jail: do not flush the toilet in the middle of the night as it is very loud. Instead, one would have to pour water down the bowl slowly.
He sang praises for the prison's ventilation system and toilet system too.
An interaction
During Christmas 2022, where Christian inmates were treated to a movie, Koshy shared that he met a man he thought was in for a similar case.
However, as they talked, Koshy realised they were two very different people, as the man was apparently a teacher charged with having sex with multiple teenage boys.
The man allegedly said to Koshy, "How young you like them? When you come out, we can share."
The interaction left Koshy feeling very sick, and he told the man they were "not the same".
The End
At the end of the interview, Koshy reiterated that he is not a paedophile.
If you wish to watch the whole video, which is longer than the new "The Super Mario Bros. Movie", you can watch it here:
Top photo via Xiaxue/YouTube
If you like what you read, follow us on Facebook, Instagram, Twitter and Telegram to get the latest updates.