Follow us on Telegram for the latest updates: https://t.me/mothershipsg
These days, it seems like just about everyone is heading to South Korea, and in particular, Seoul.
For some of you out there, it will be your first trip to the land of kimchi, and we've got a bunch of tips to make your holiday a more fuss-free one.
1. Ensure your documents are in order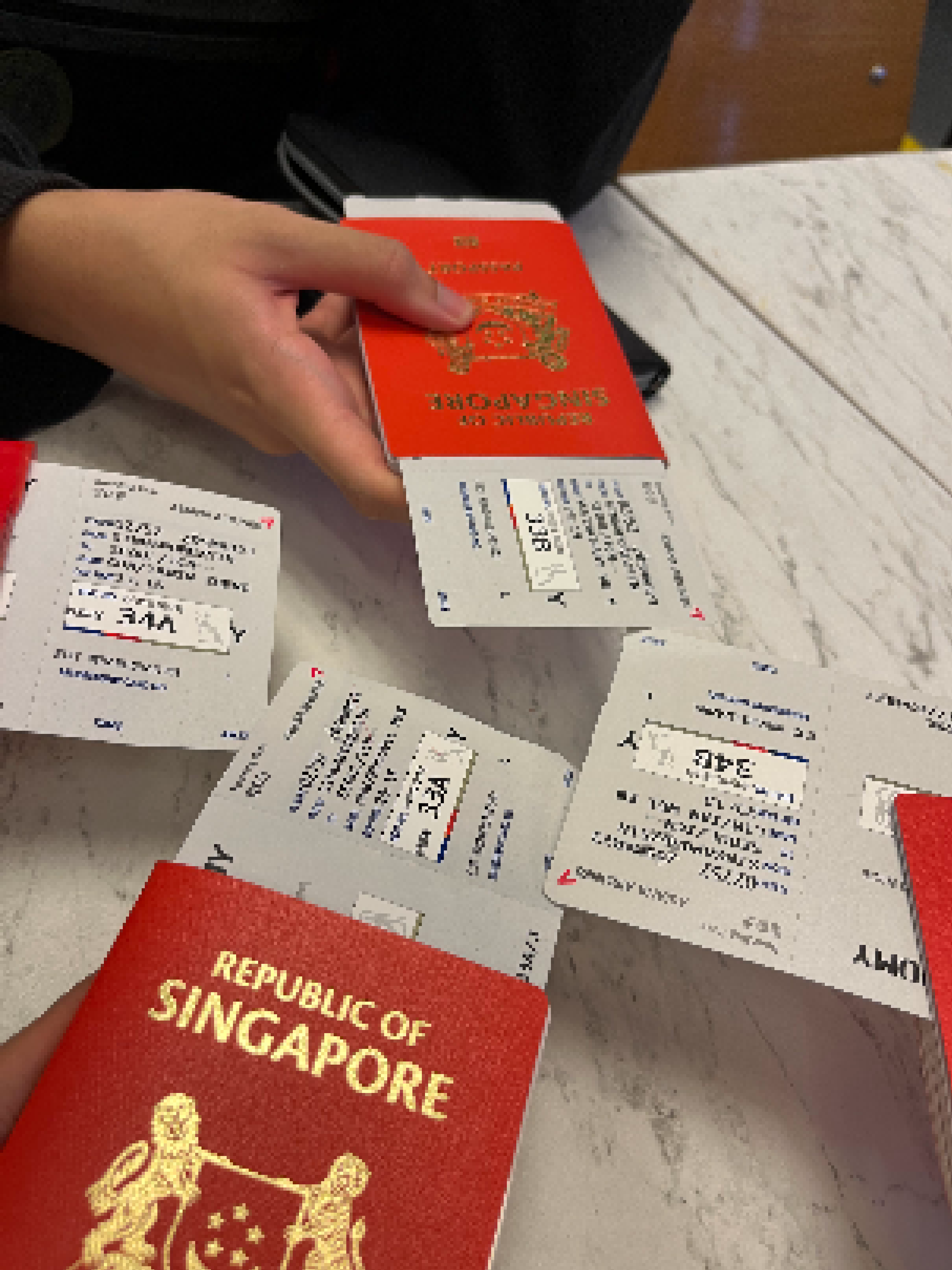 Filling up pre-departure documents in the midst of a pandemic can be quite a hassle.
Fortunately, travellers entering South Korea no longer need to go through an on-arrival Covid-19 polymerase chain reaction (PCR) test.
This means that you're no longer required to do any form of Covid-19 test before departing and after arriving in Korea.
When we visited Seoul in March 2023, these were the list of documents we were required to prepare:
Passport with at least six months of validity
Ensure that you either have a printed copy of your Q-Code, or have the QR code saved in your phone to present to immigration officers once you arrive in Incheon airport.
K-ETAs, which were mandatory for all visitors, are no longer required for travellers from Singapore until Dec. 31, 2024.
2. Buy a T-Money card
If you're planning to get around the city by the bus and subway, getting a T-Money card is a must.
It's somewhat an upgraded version of Singapore's EZ-Link card,  as it not only can be used on buses and subways, but also taxis and some stores.
It also saves you the hassle of having to purchase single-trip tickets every time, making for a more convenient commute.
Here's a list of cities in Korea where you can use the T-Money Card to ride the subway:
Seoul & Gyeonggi-do

Incheon

Daejeon

Daegu

Busan

Gwangju
You can buy a T-Money card from vending machines at Incheon International Airport and various convenience stores across the city from 4000 won (S$4.11).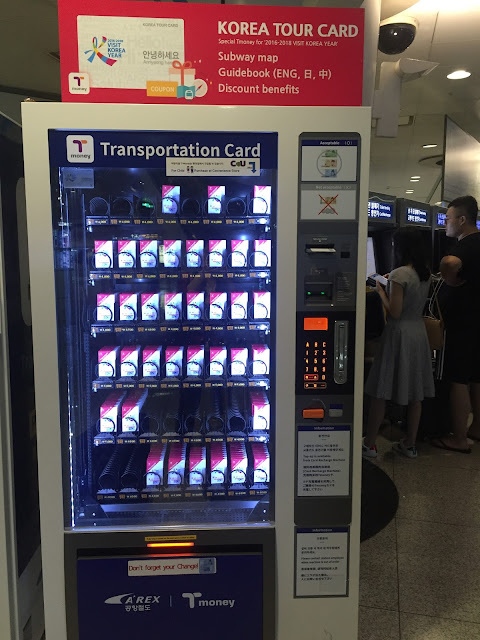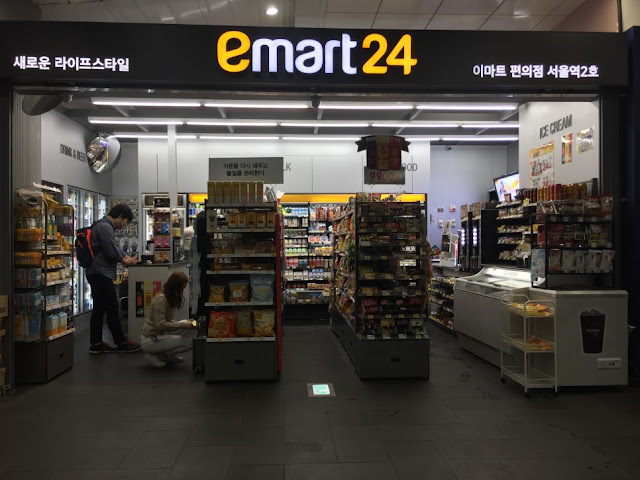 The card can then be charged with credits in increments of 1000 won (S$1.03).
It can be refunded for its original price at Incheon International Airport when you leave the country.
3. Choose accommodation that's in a convenient location
When choosing where to stay in Seoul for the first time, we'd recommend Seoul neighbourhoods such as Myeongdong, Hongdae and Gangnam.
The first two are tourist favourites, while the latter will give you a more ✨authentic✨ Korea experience.
Myeongdong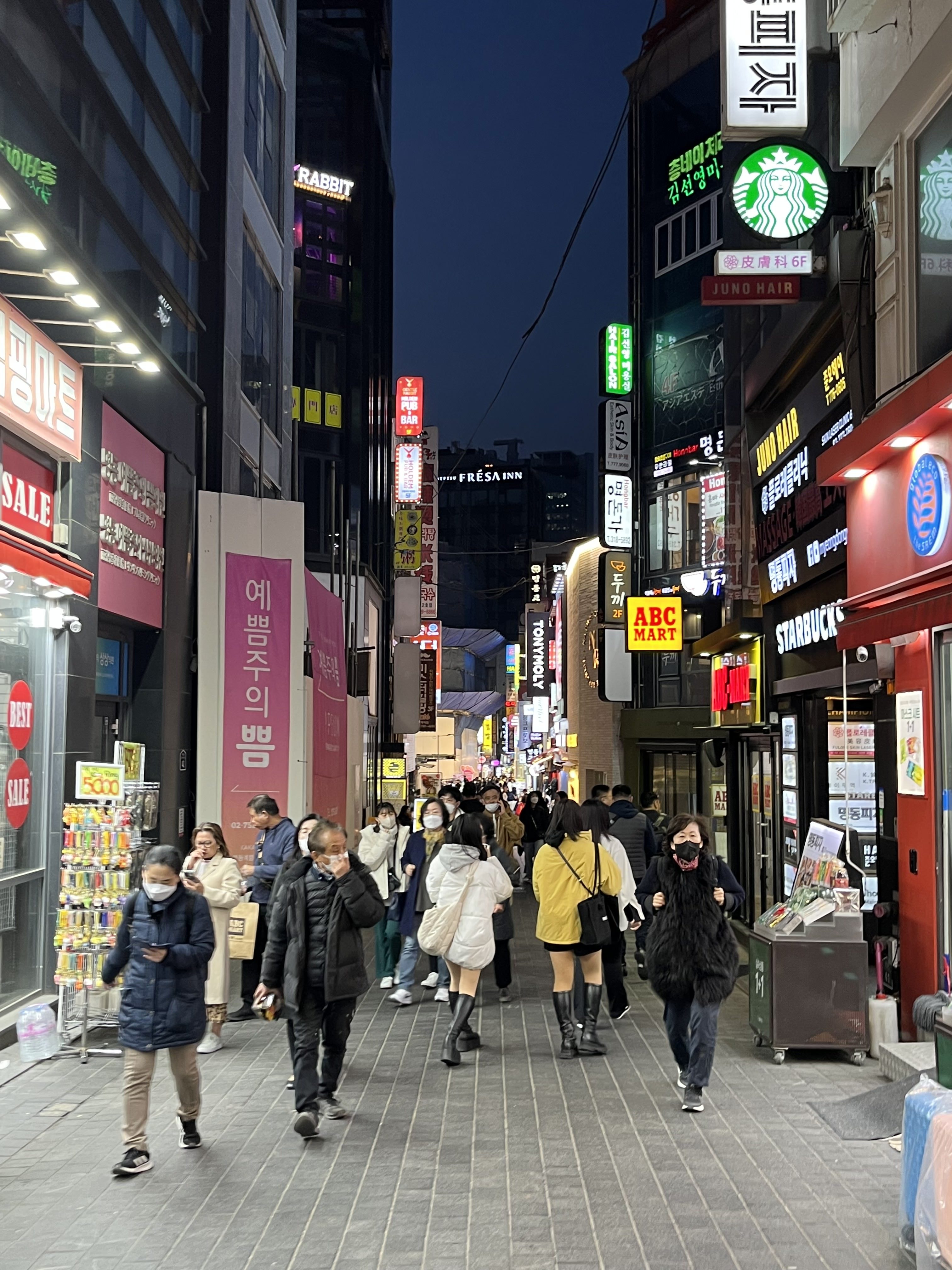 The bustling neighbourhood is popular with tourists and locals alike thanks to its extensive shopping and abundant street food.
Thanks to the number of Chinese visitors who used to flock there (and are now in the midst of returning), many of the staff there speak Chinese. Perfect for Chinese-speakers worried about the language barrier.
Hongdae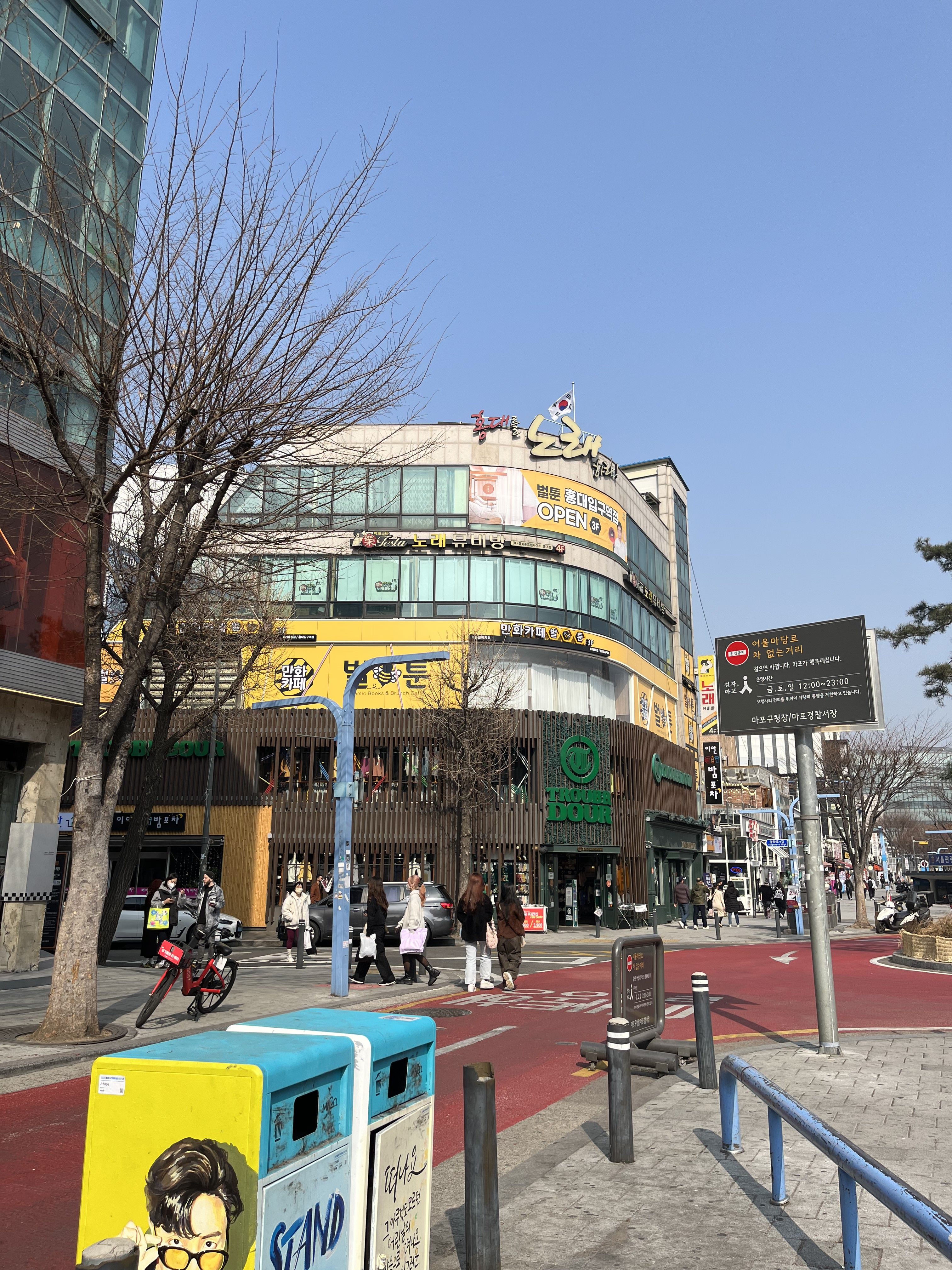 Hongdae is a good place to stay if you're looking for a more youthful ambience.
The neighbourhood is filled with everything from trendy clothing and cosmetics to quirky-themed cafes.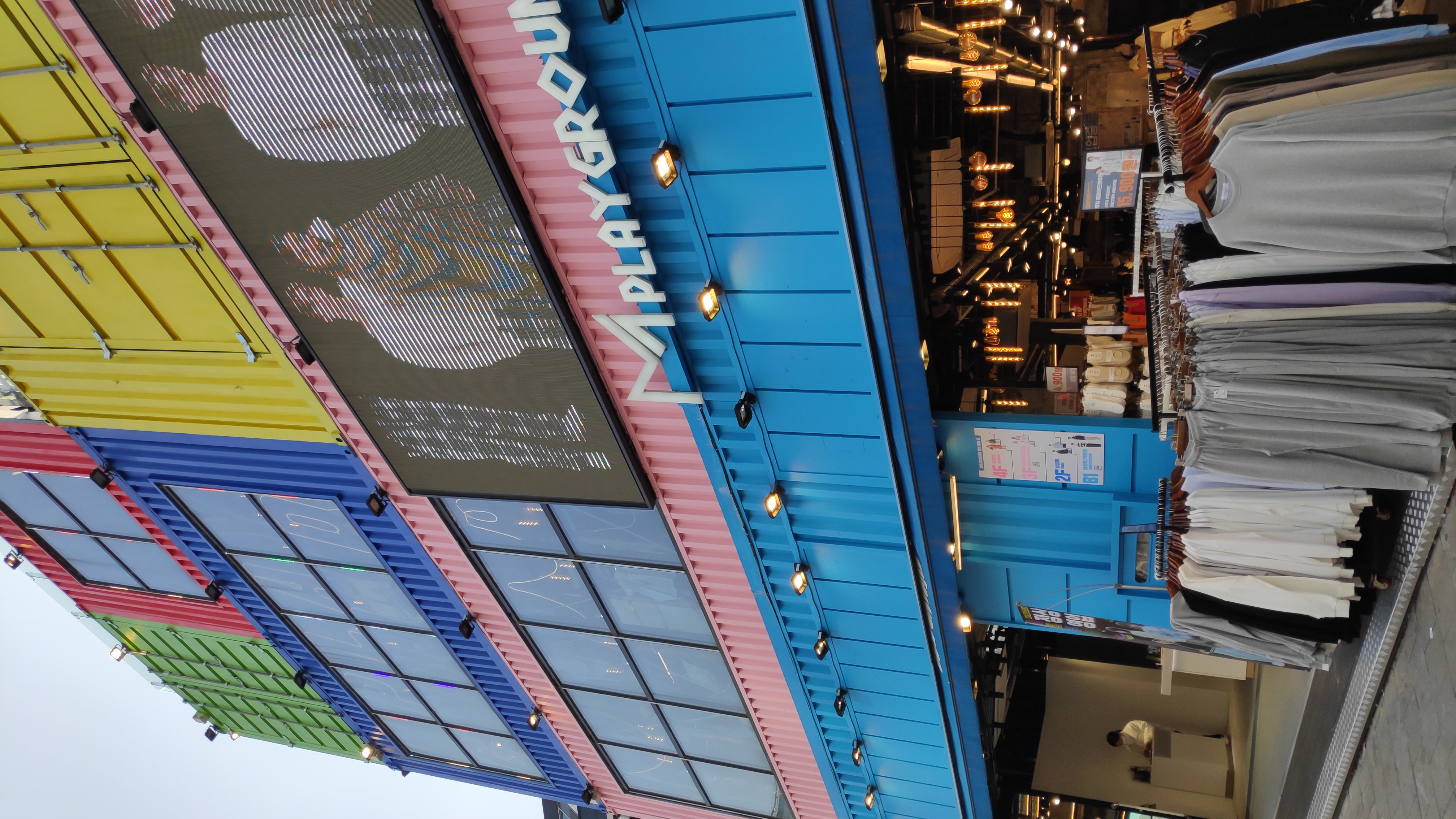 You can also look forward to busking performances along the streets throughout the day.
Gangnam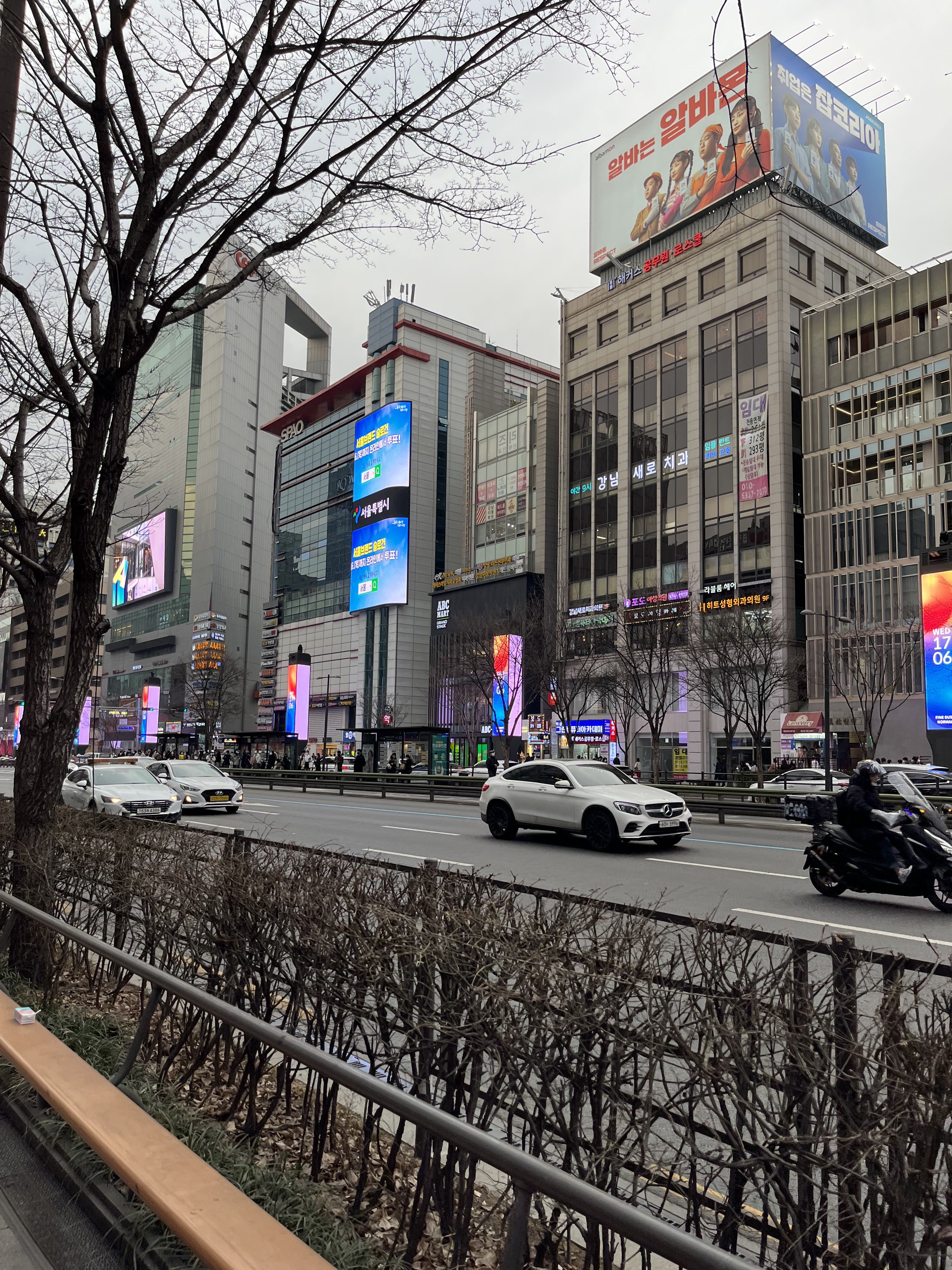 If you're into the nightlife scene, consider staying at Gangnam.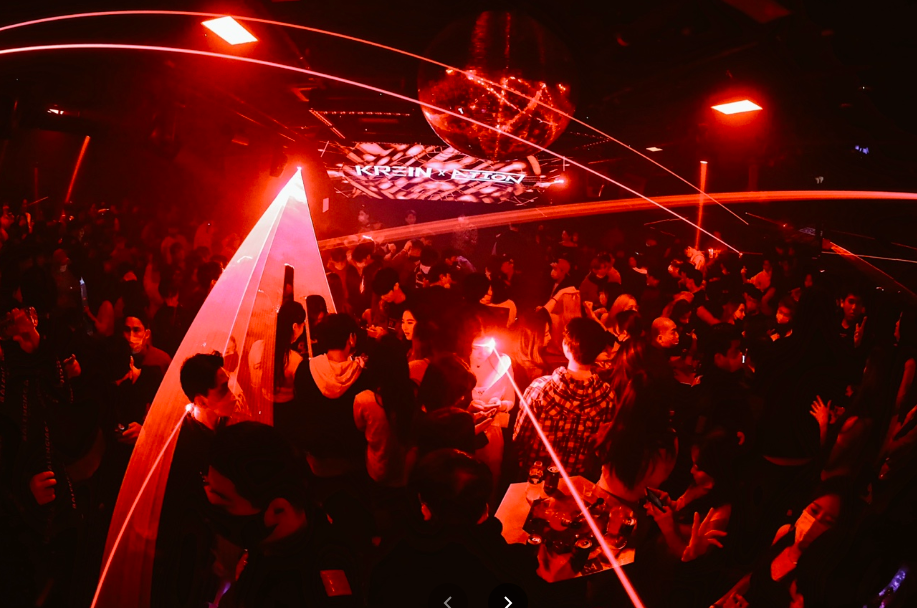 This central downtown neighbourhood has plenty of underground bars where you can enjoy electronic and house music by local DJs.
It's also home to the city's modern attractions such as Lotte World Tower and COEX Mall.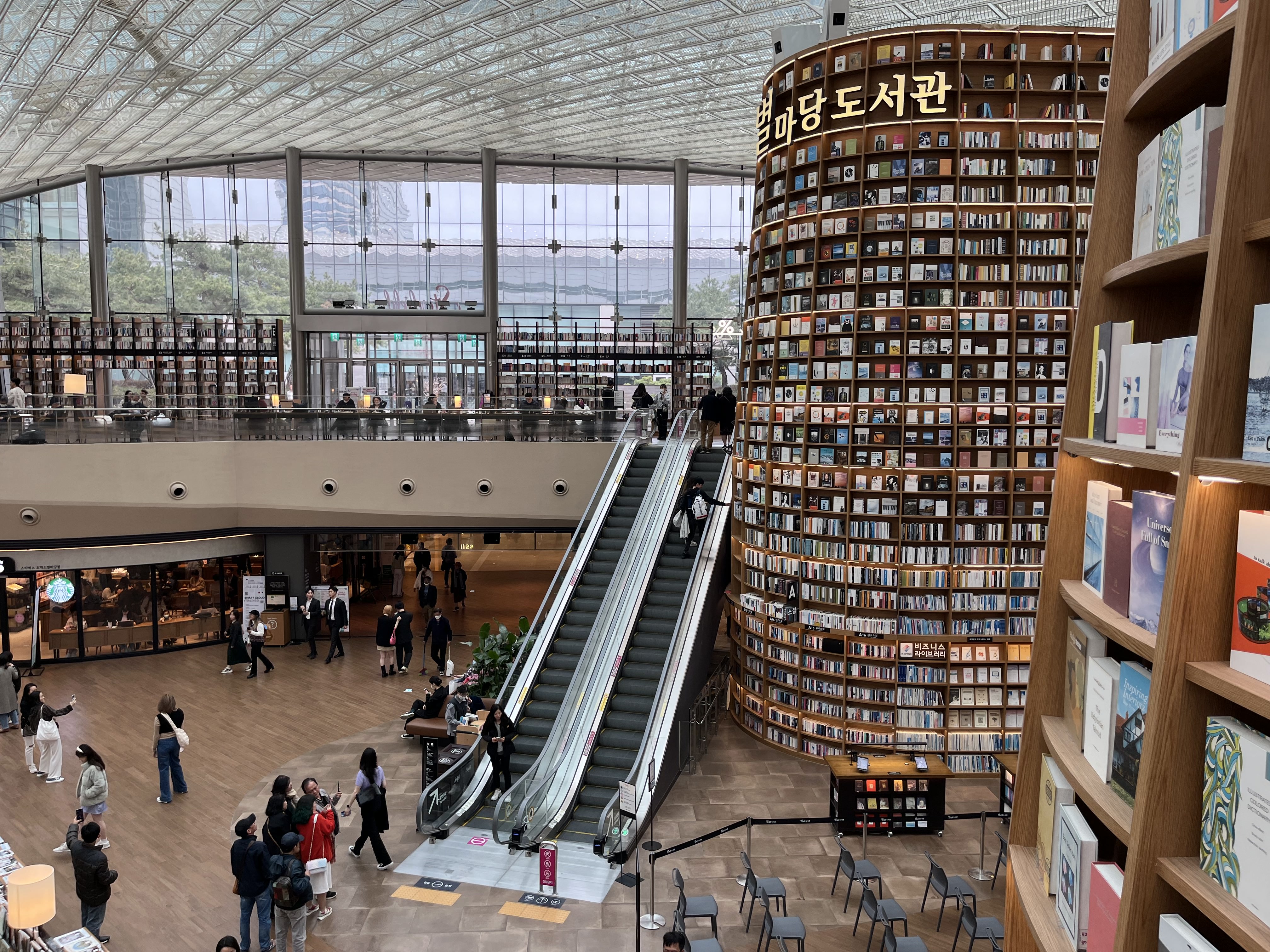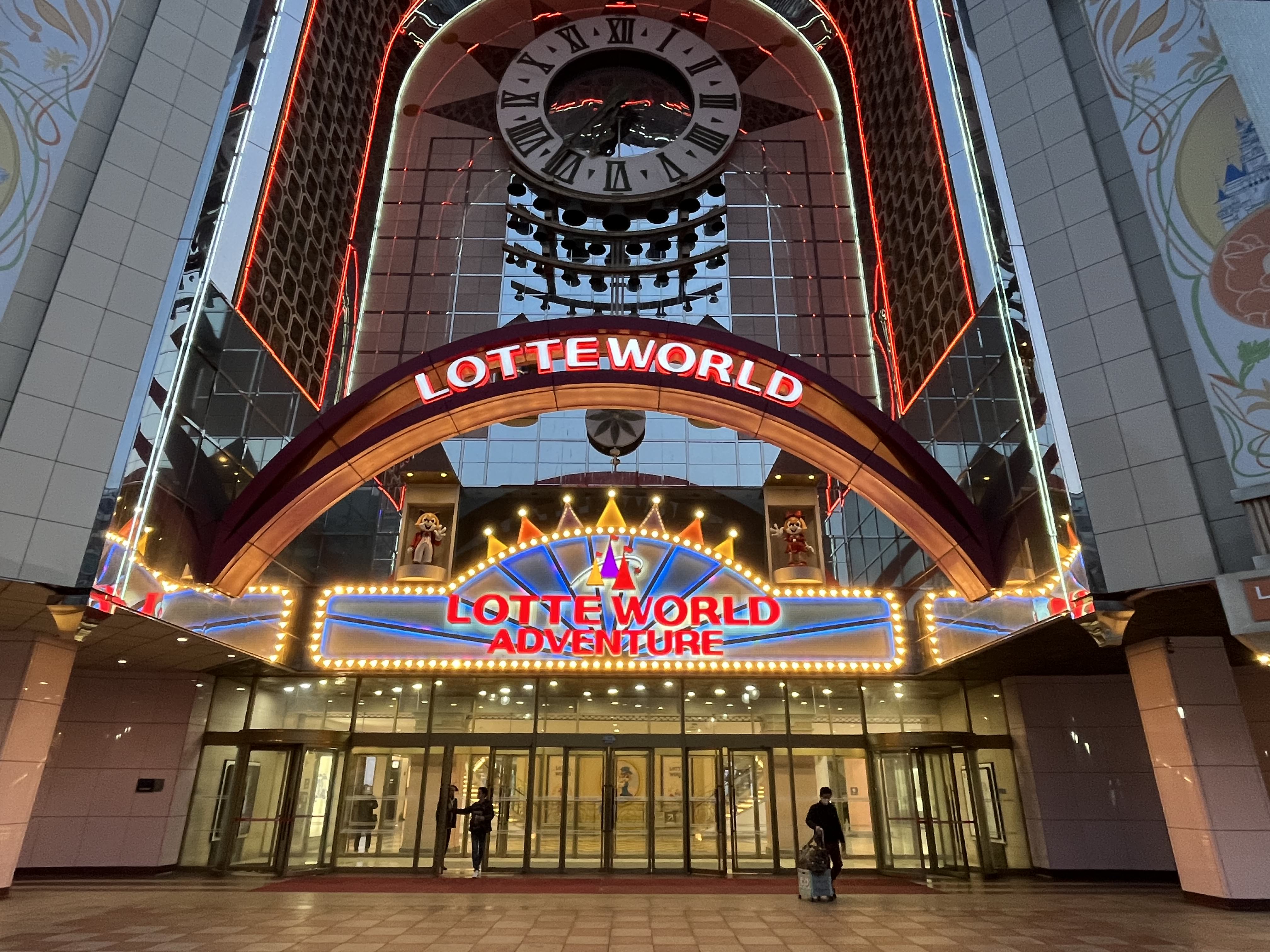 Worth noting, however, is that there aren't as many tourists on this side of the river, so there might be a language barrier for those of you who haven't fully absorbed the energy of the K-dramas you binge every night.
4. Learn basic Korean phrases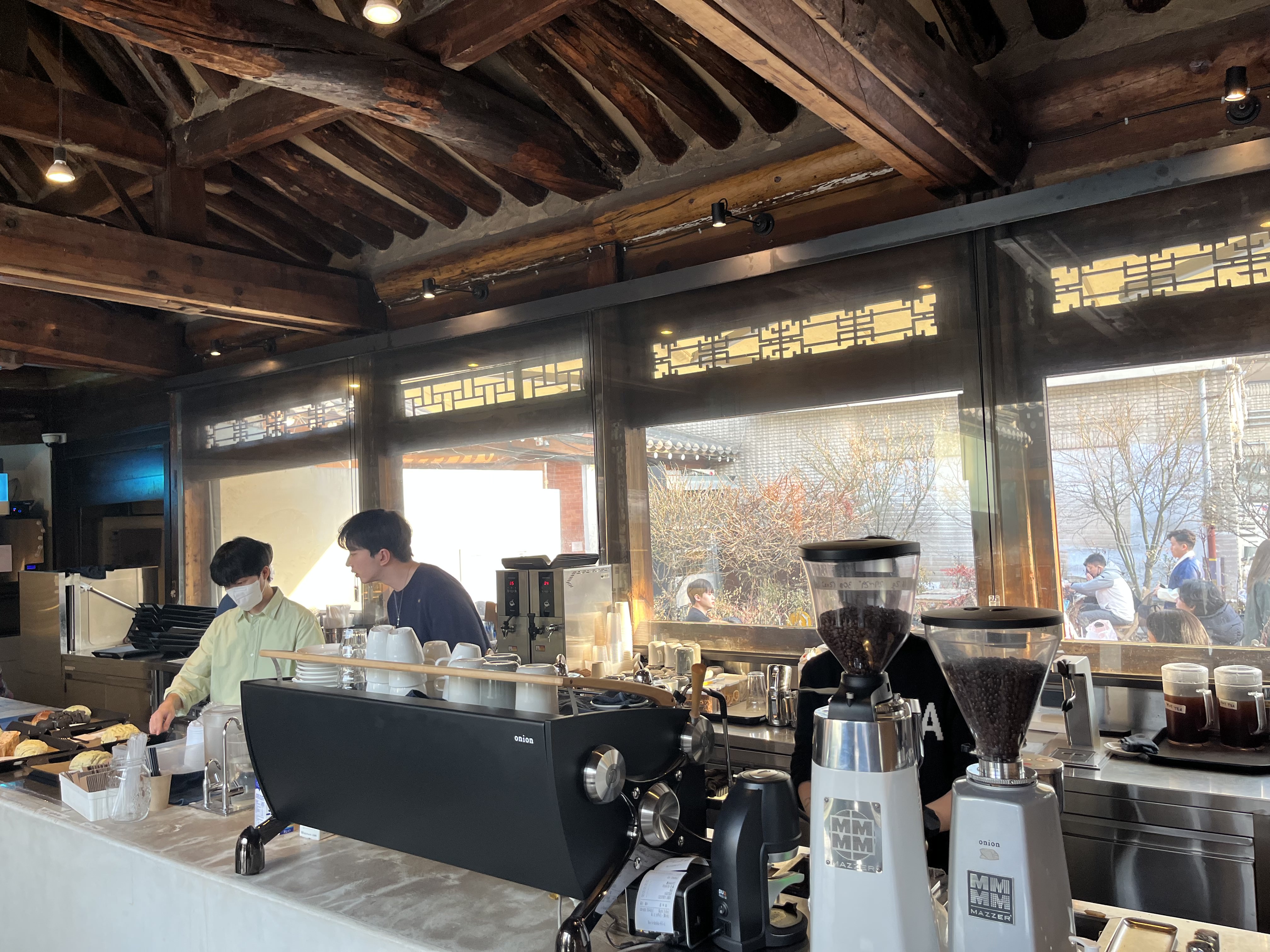 While some Koreans can speak English or Chinese, it's always useful to learn basic phrases to communicate with locals, especially outside of tourist areas.
These include learning greetings such as thank you, please and excuse me.
Here are some words/phrases you can consider memorising:
Hello: annyeonghasaeyo, pronounced "ahn-yong-hah-sae-yo"

Thank you: kamsahamnida, pronounced "kam-sa-ham-ni-da"

Yes: ne

No: aniyo, pronounced "ah-ni-yo"

Excuse me: jeo-gi-yo, pronounced "chor-ghee-yo"

How much is it?: eol-ma-ye-yo?, pronounced "all-mah-yay-yo"

Please give me this/I'll buy this: i-geo juseyo, pronounced "yee-gor-choo-sae-yo"

Please give me a discount: ggakgajusaeyo, pronounced "ka-ga-choo-sae-yo"
If you're having trouble communicating, you can also consider using translation apps Papago, which is better than Google Translate, at least for Korean.
The app allows you to take pictures of Korean words and translate them via text-to-speech in real-time.
5. Get good walking shoes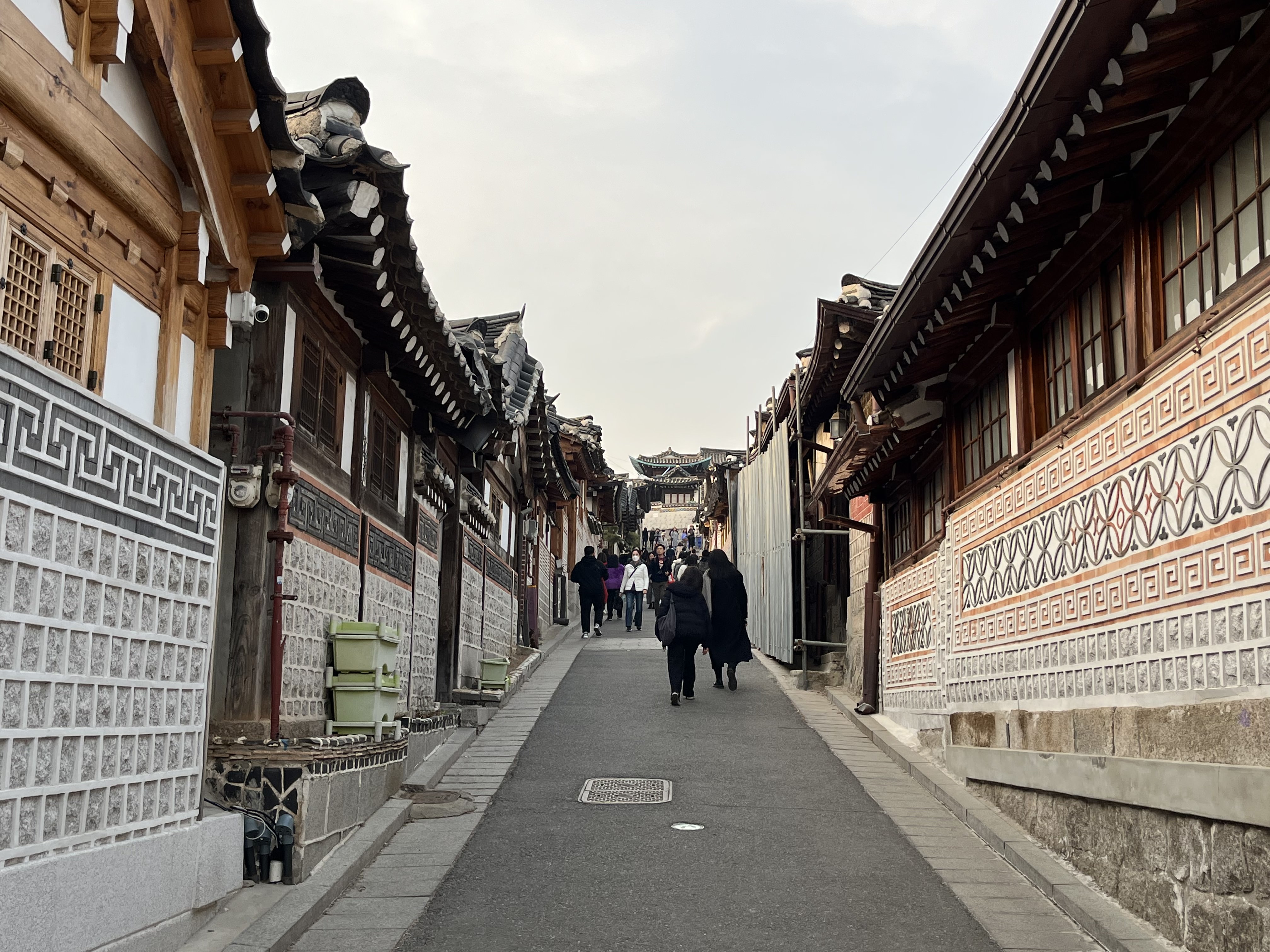 You'll be walking uphill and downhill a lot in Seoul as you explore their neighbourhoods.
Moreover, the walking distance — and the number of stairs (!!!) — in subway stations can be quite intense.
Hence, having good walking shoes is essential.
We advise bringing a comfortable pair of trekking shoes to prevent any pesky blisters during your trip.
6. Carry some cash with you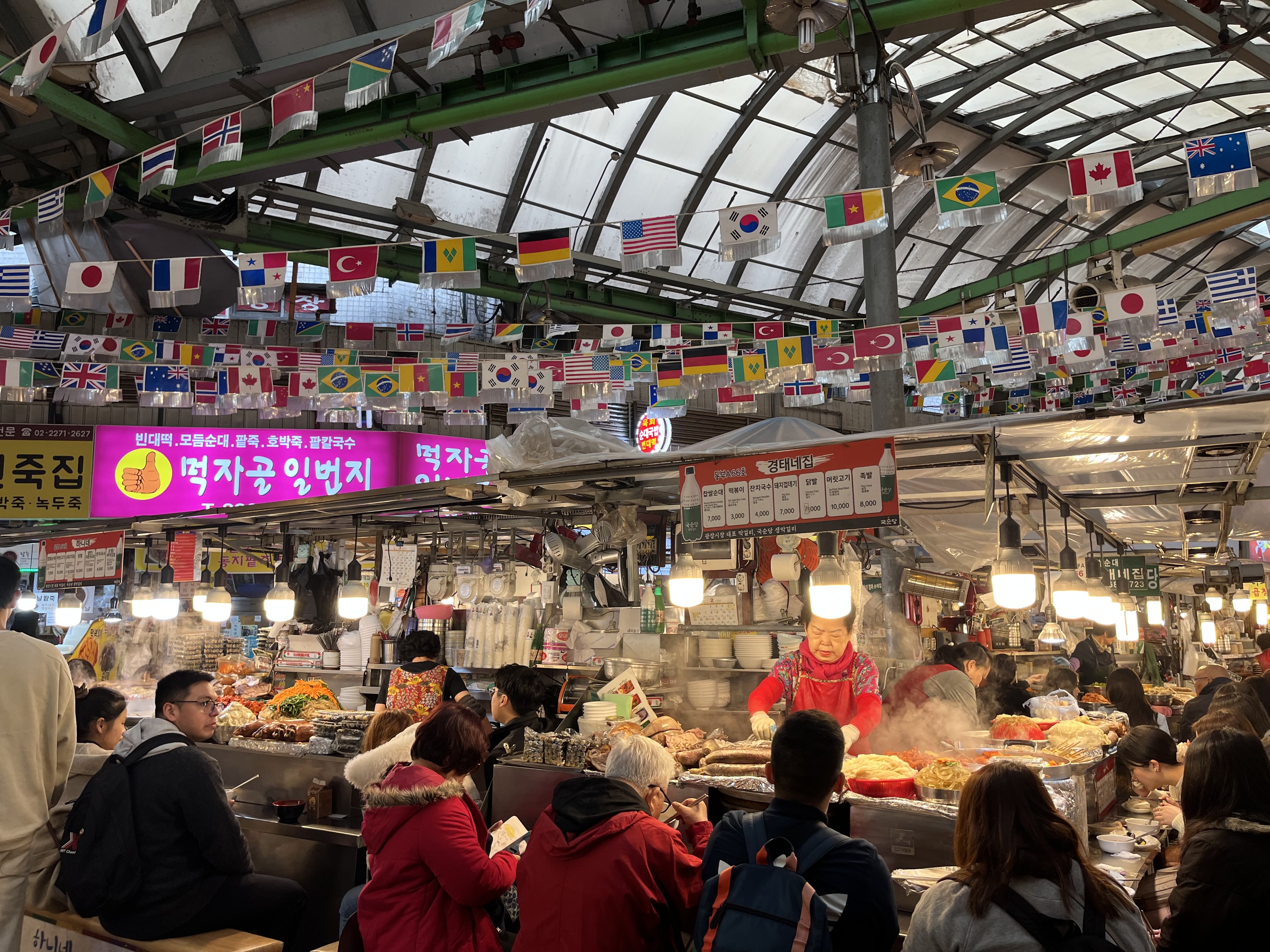 Although many places in Seoul accept cards as a form of payment nowadays, we'd recommend bringing some spare cash just in case.
This will come in handy especially if you're shopping at smaller businesses or local markets like Gwangjang Market, or the Express Bus Terminal underground shopping mall.
Top-ups for your T-money card can also only be done with cash.
7. Don't rely on Google Maps for navigation
When visiting Korea, one thing you'd notice is that Google Maps doesn't really work here.
This is because the country has strict security policies when it comes to mapping data.
Hence, we'd suggest downloading either Naver Map or KakaoMap prior to your trip for reliable navigation around the country.
Similar to Google Maps, they both provide walking and driving directions, as well as public transportation options.
Based on our personal experience, we preferred using Naver Map as it had a more user-friendly interface for foreigners.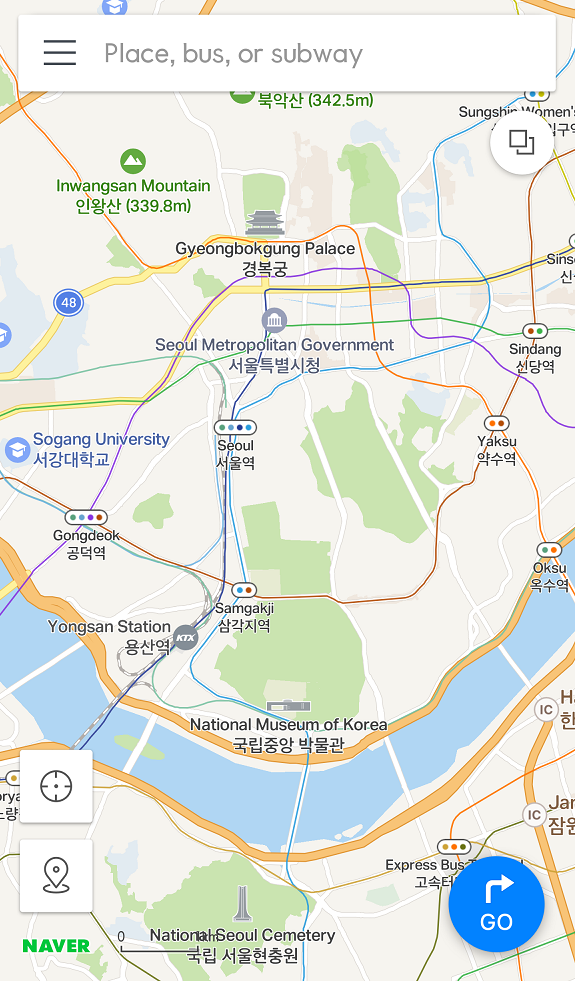 8. Separate your trash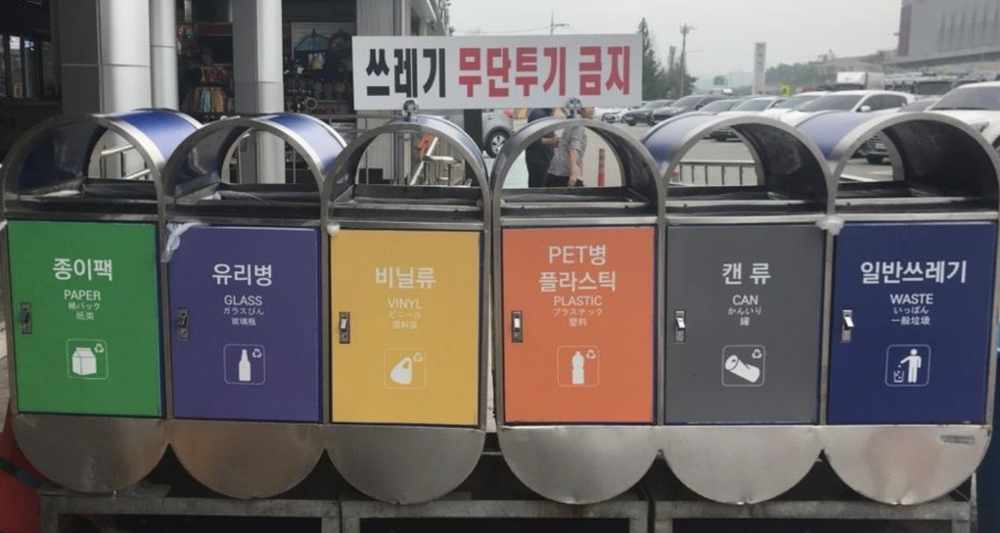 If you're planning to stay in an Airbnb during your trip, you'd also need to know how to properly separate your trash.
This is important as improper disposal of garbage can lead to warnings or (at worst) fines.
Compared to Singapore, garbage in Korea is separated into common garbage, food waste, recyclables, and large waste objects.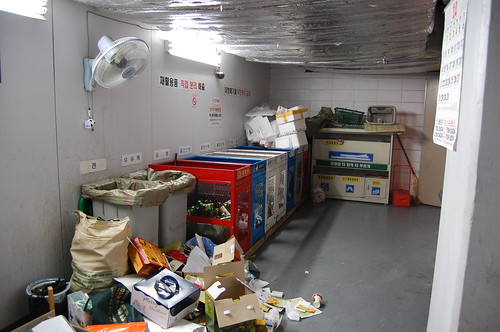 Each district also has its own official garbage bag.
This means that you'll have to use the one that is exclusive to wherever you're staying at. You can buy these bags at any convenience store in the neighbourhood.
Here's a look at each garbage bag:
General waste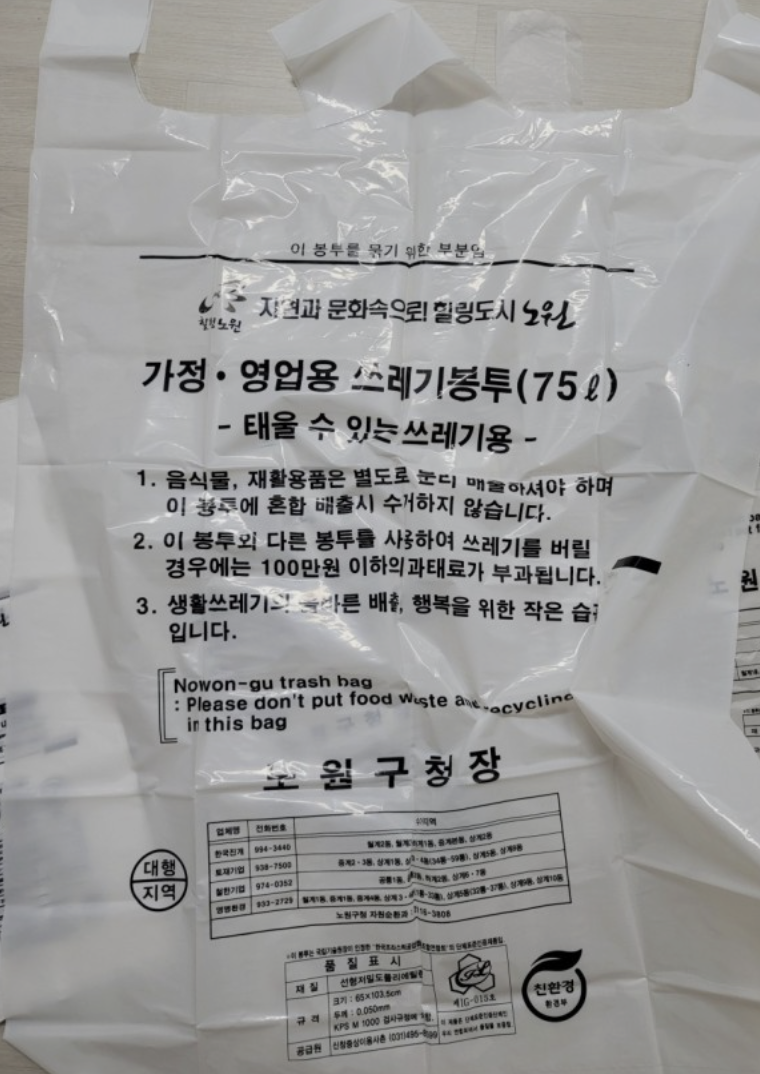 Examples of what goes in here: used tissue/toilet paper, used sanitary pads, receipts, used masks, old shoes/clothes
Food Waste Bag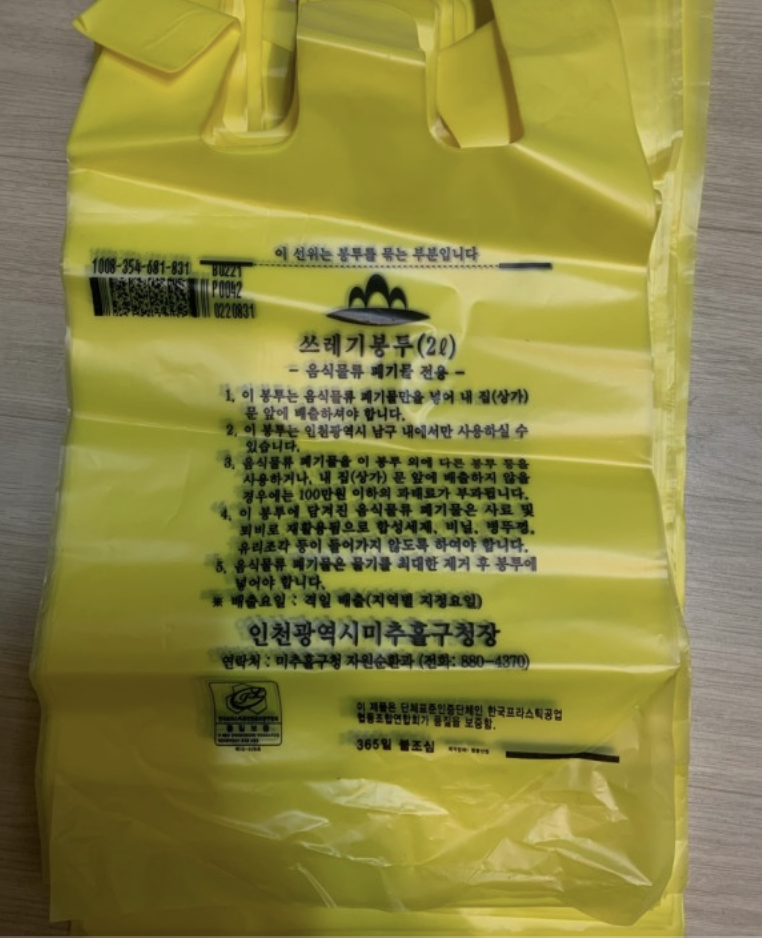 Examples of what goes in here: Chicken bones, fruit peels, any leftover food from your takeaway meals
How to recycle in Korea
Recycling isn't just dumping everything that isn't food/general waste into the bins.
You also have to separate your stuff into categories, such as plastic (most drink bottles), vinyl (most wrappers), paper (cardboard boxes and milk cartons), glass and cans.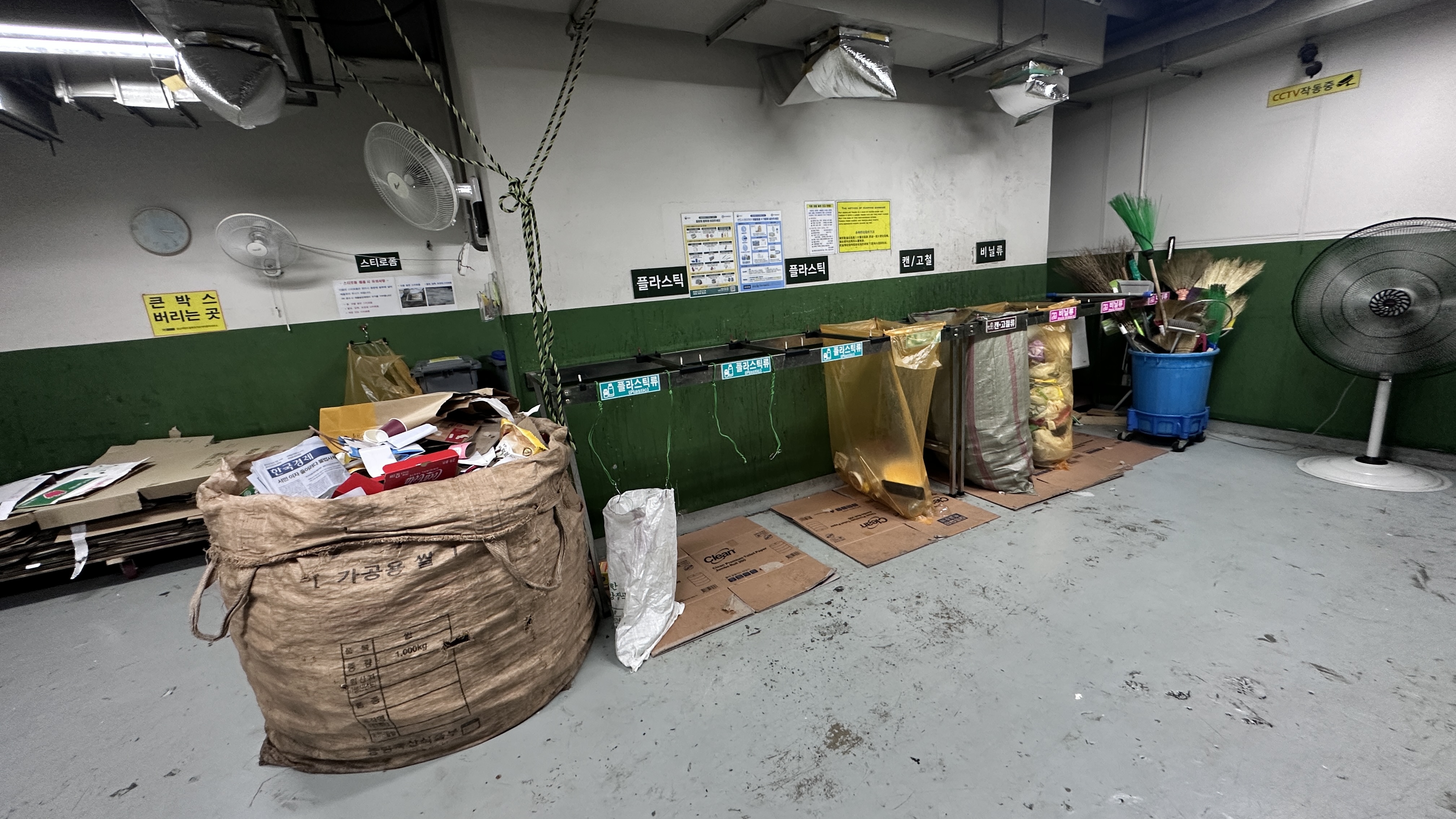 Ensure that your recyclables are clean before you throw them into the bin — for example, wash your milk carton before flattening it and disposing of it in the bin for paper.
Or, if you don't want to deal with separating your trash, stay in a hotel, where housekeeping will deal with it for you.
Somewhat related article
Congratulations! You have made it to the end of the article (whether by speed-scrolling or otherwise). This alone qualifies you to apply for the role of a Lifestyle & Entertainment writer at Mothership. Click here to find out more.
Top photos by Russell Ang
If you like what you read, follow us on Facebook, Instagram, Twitter and Telegram to get the latest updates.