Follow us on Telegram for the latest updates: https://t.me/mothershipsg
Mediacorp has responded to allegations that its drama, "Silent Walls", encouraged a "harmful stereotype" with their depiction of two gay characters.
"Silent Walls" was produced by Ochre Pictures, which was also behind local productions "Last Madame" and "Lion Mums".
What happened
Online LGBTQ+ publication Dear Straight People published an article on Apr. 3 calling out the portrayal of a gay couple in "Silent Walls".
The article said that the couple, Kai De (played by Alfred Sun) and Nigel (played by Adam Chen), had a "problematic" large age gap. Nigel is Kai De's dance instructor.
Dear Straight People opined that the pairing "reinforces the harmful stereotype that gay men are predators and groomers".
They added:
"Nigel has AIDs, which implies that he cheated on Kai De.

(...)

Not only does this problematic storyline strenghten (sic) the notion that gay men are all diseased and promiscuous, it also suggests that gay couples will always meet a tragic fate."
About the show
"Silent Walls" is described as a "dark mystery thriller surrounding a house across four eras of Singapore resulting in tragedy in each era".
Nigel and Kai De were not the only couple who met with a tragic fate.
Characters Liang Wenhui and Gu Zhenzhu, played by Ayden Sng and Tasha Low respectively, did not have a happy ending. Sng's character died after getting shot.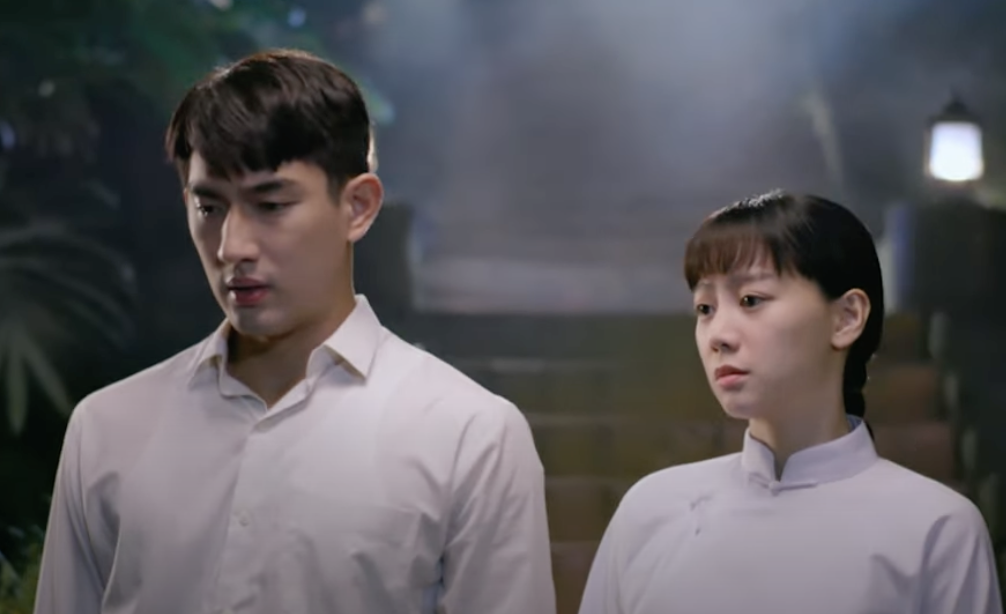 Mediacorp responds
In response, Mediacorp told Mothership in a statement that they "did not set out to depict the LGBTQ community in a negative light or perpetuate any stereotypes".
They added that they aimed to "depict the struggles some families may face and [sought] to encourage more understanding and acceptance" with the characters' storyline.
The spokesperson also added that there are two versions of "Silent Walls" — one being the PG version which was shown on television, and an NC16 version which is available on meWATCH.
The PG version "does not explicitly reveal the mutual relationship between the adult characters (Kai De and Nigel)", while the NC16 version delves more into their relationship with depictions of care, love and concern".
No grooming involved: Ochre Pictures
Ochre Pictures clarified that there was no grooming involved in the show, as both characters were "consenting adults". Nigel was 36 and Kai De was 24.
They added that there was no cheating involved as he was a "single adult male and was never married".
The rep continued:
"We cannot deny that these social issues (i.e. discrimination) existed in the 1980s, which is the very reason why our intent in this storyline was to show that a lack of empathy and understanding can have tragic consequences.

Our stories and characters are authentic to the times, and have validity. It is our hope that through this story, viewers would be encouraged to put aside individual biases."
Congratulations! You have made it to the end of the article (whether by speed-scrolling or otherwise). This alone qualifies you to apply for the role of a Lifestyle & Entertainment writer at Mothership. Click here to find out more.
Top screenshot from Mediacorp
If you like what you read, follow us on Facebook, Instagram, Twitter and Telegram to get the latest updates.