Follow us on Telegram for the latest updates: https://t.me/mothershipsg
Brandon Wong has finally bagged his first performance award —  Best Supporting Actor — after 28 years in the industry.
This is the actor's first time winning the award and his third award at Star Awards, after being nominated in the Best Supporting Actor category for six times between 1999 and 2021.
Auspicious red
Wong, sporting a similar auspicious red colour suit that he wore for last year's award ceremony, received loud applause from audience members and fellow colleagues present at the ceremony as he walked up the stage.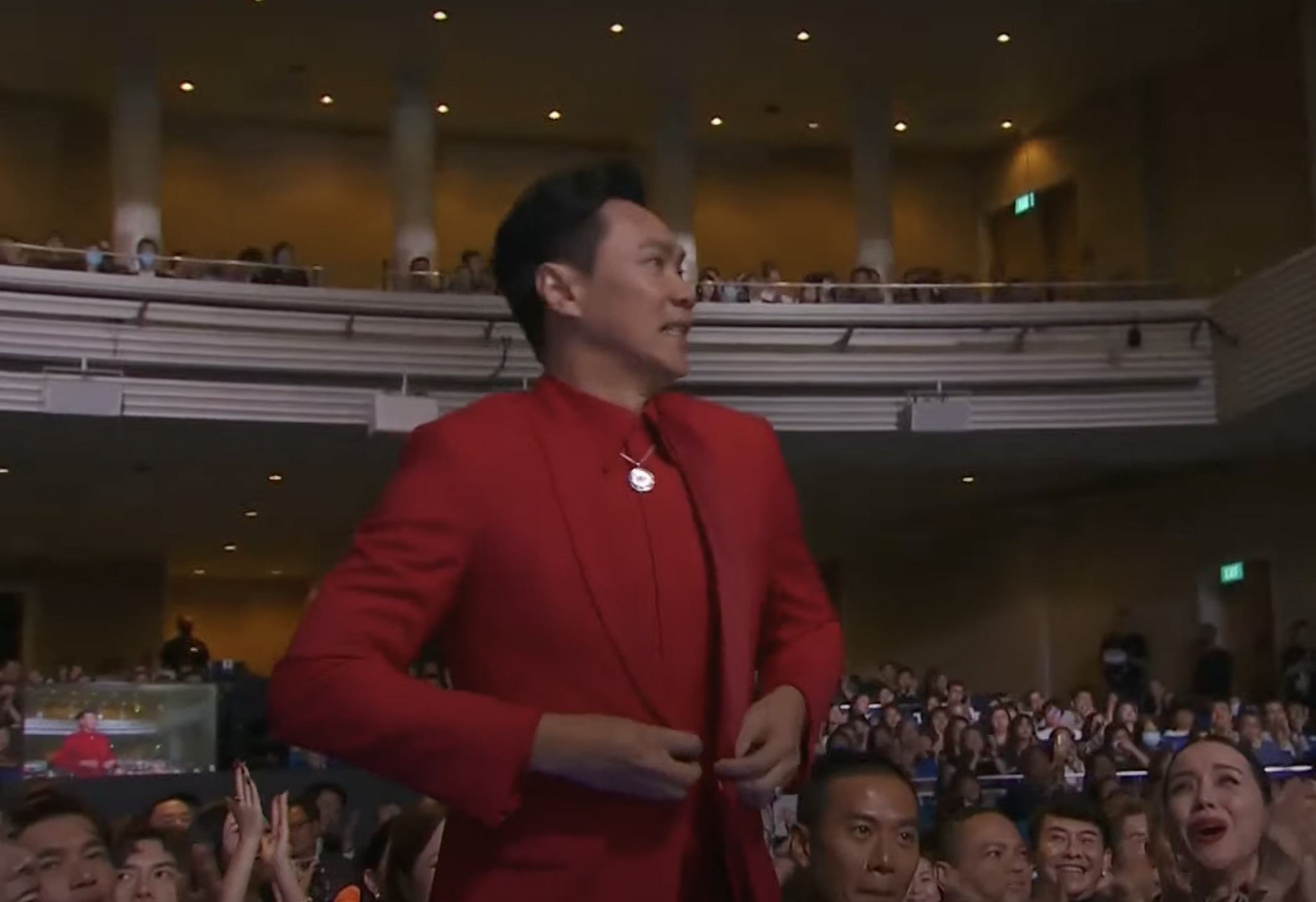 Here's what Wong said in his passionate thank you speech:
"As a professional actor, to be acknowledged by an award that recognises professional acting, has always been my dream. I used 28 years to chase this dream, and I have finally achieved it!

These 28 years... as everyone says, dreams are great, but reality is harsh, and I have gone through a lot. However, I have always maintained my starting attitude, my passion for performance, the burning flames of my love for acting have never been extinguished."
He thanked the judges before wrapping up his speech:
"I promise that I will do my best to portray every role in the future, no matter big or small, and give back to everyone through better production. Thank you very much everyone!"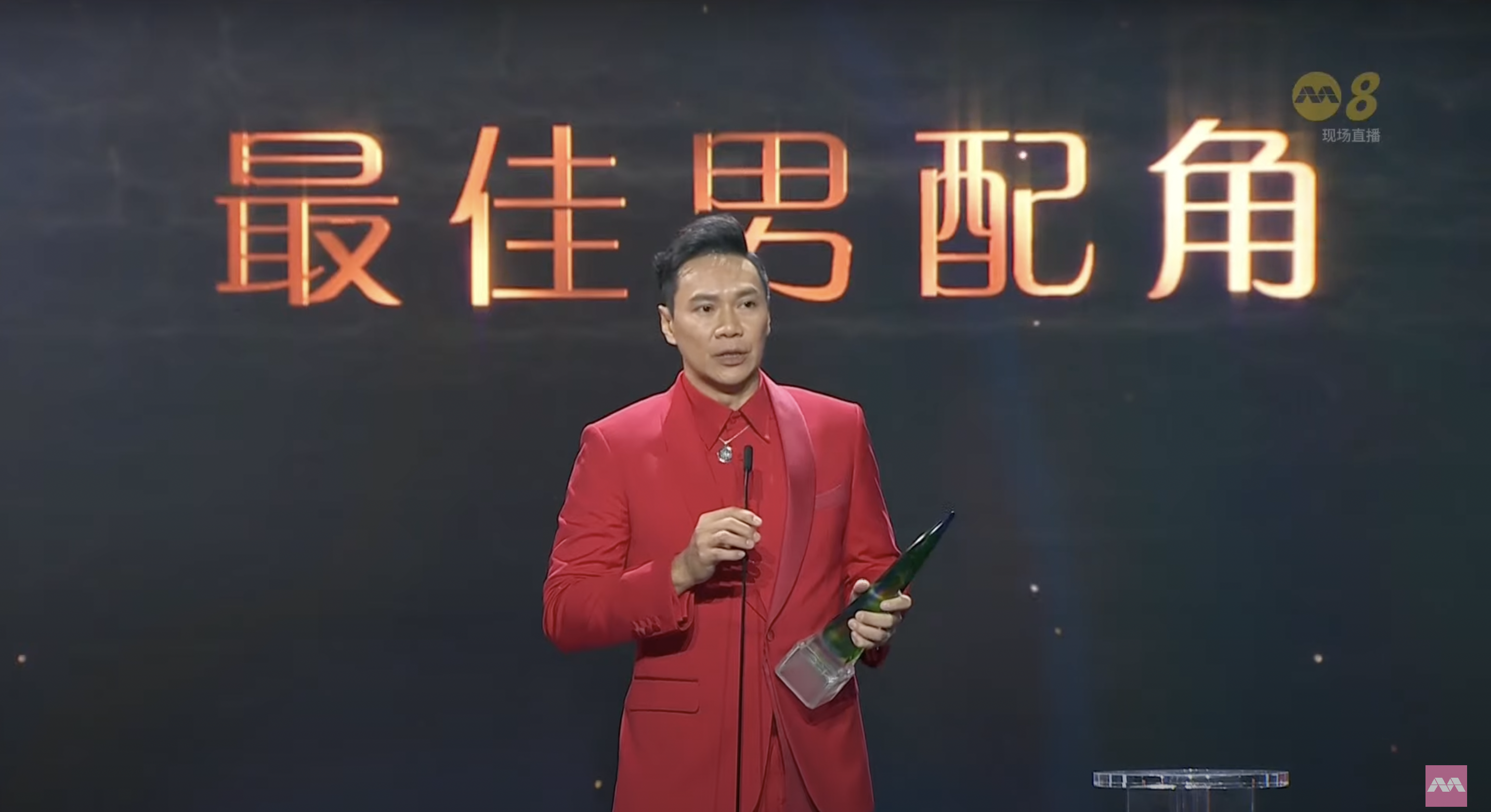 Post-show interview
During a post-show interview with the media, Wong said that among all the suits that his stylist chose for him, he immediately liked the red one at first glance.
He then recounted that someone actually joked that he should continue wearing red should he win an award this time around, which he eventually did, but noted that it was indeed a coincidence.
On his feelings on winning once again, Wong said that he was indeed overwhelmed on the inside as it was his first Best Supporting Actor award after 28 years in the industry, which was not an easy feat.
"But because I found my crying face from last year too ugly, [...] but since that was considered an achievement in my acting journey, I will treasure it no matter how nice or ugly I look," he remarked, adding that some colleagues even reminded him not to burst into tears when he got on stage.
Last year, the veteran actor choked up in tears while delivering his thank you speech.
"One needs to walk a long path to prove oneself, so the Best Supporting Actor award is just a first step, [...] and my final goal will be to receive the Best Actor award," Wong said when asked about his future goals.
Background
During the 2022 Star Awards, the Malaysia-born Singaporean actor won his maiden acting award (Top 10 Most Popular Male Artistes) after 27 years in the industry, causing him to ugly cry on stage.
He would also go on to win his fourth trophy ever in 2023, nabbing a spot in the Top 10 line-up once more.
Related:
Top image via YouTube/Mediacorp
If you like what you read, follow us on Facebook, Instagram, Twitter and Telegram to get the latest updates.