Follow us on Telegram for the latest updates: https://t.me/mothershipsg
Singaporean actress Vivian Lai has called her experience with Raffles Hospital "disappointing" after going there for a medical checkup.
On Mar. 17, she posted three Instagram Stories about how she was "so disappointed" in "Rxfxxxx Hospital".
Here's what she said: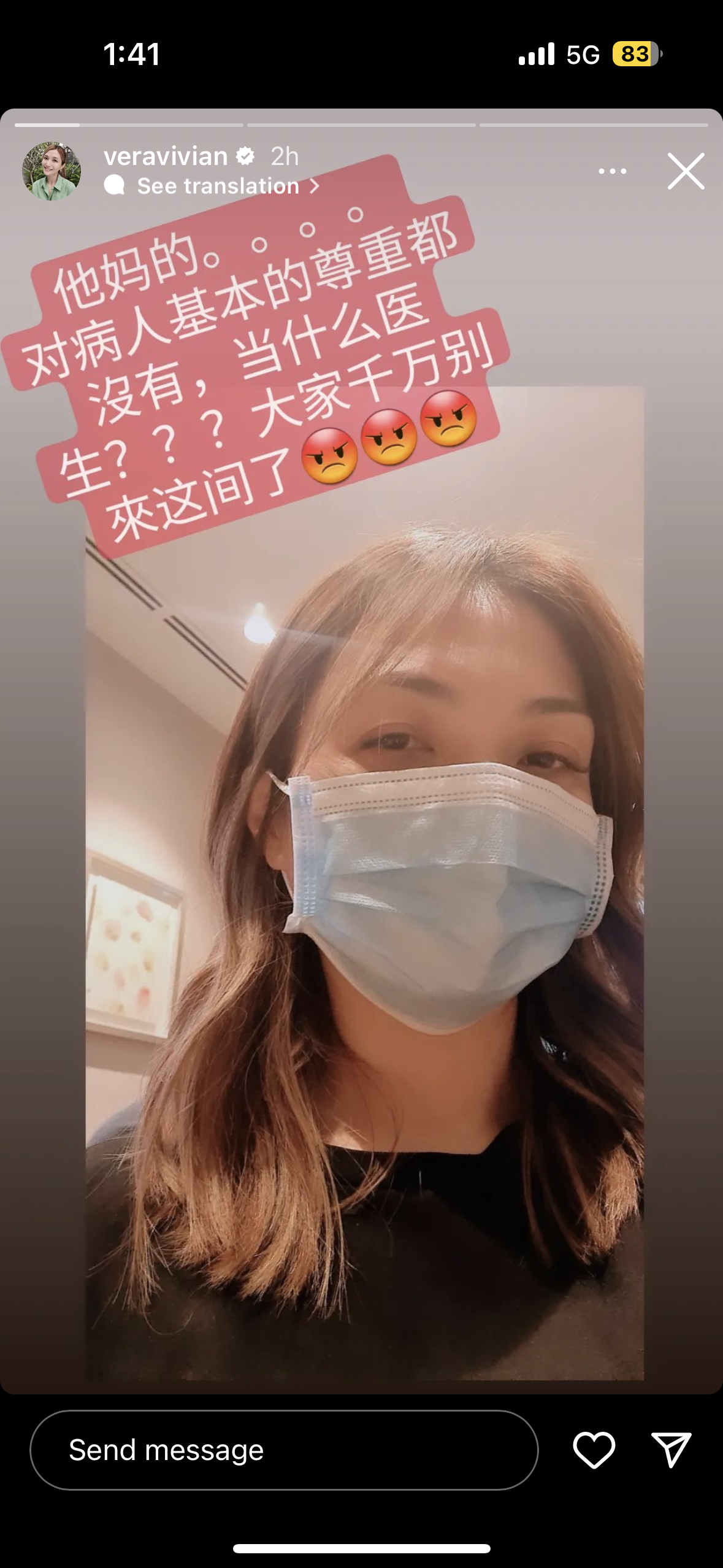 "Bloody hell... How can they be a doctor if they don't even have basic respect towards patients???  Everyone, please avoid this place."
"I'm getting more upset the more I think of it!!! This place is like a factory!! We are human!!!!! Not machines!!!!"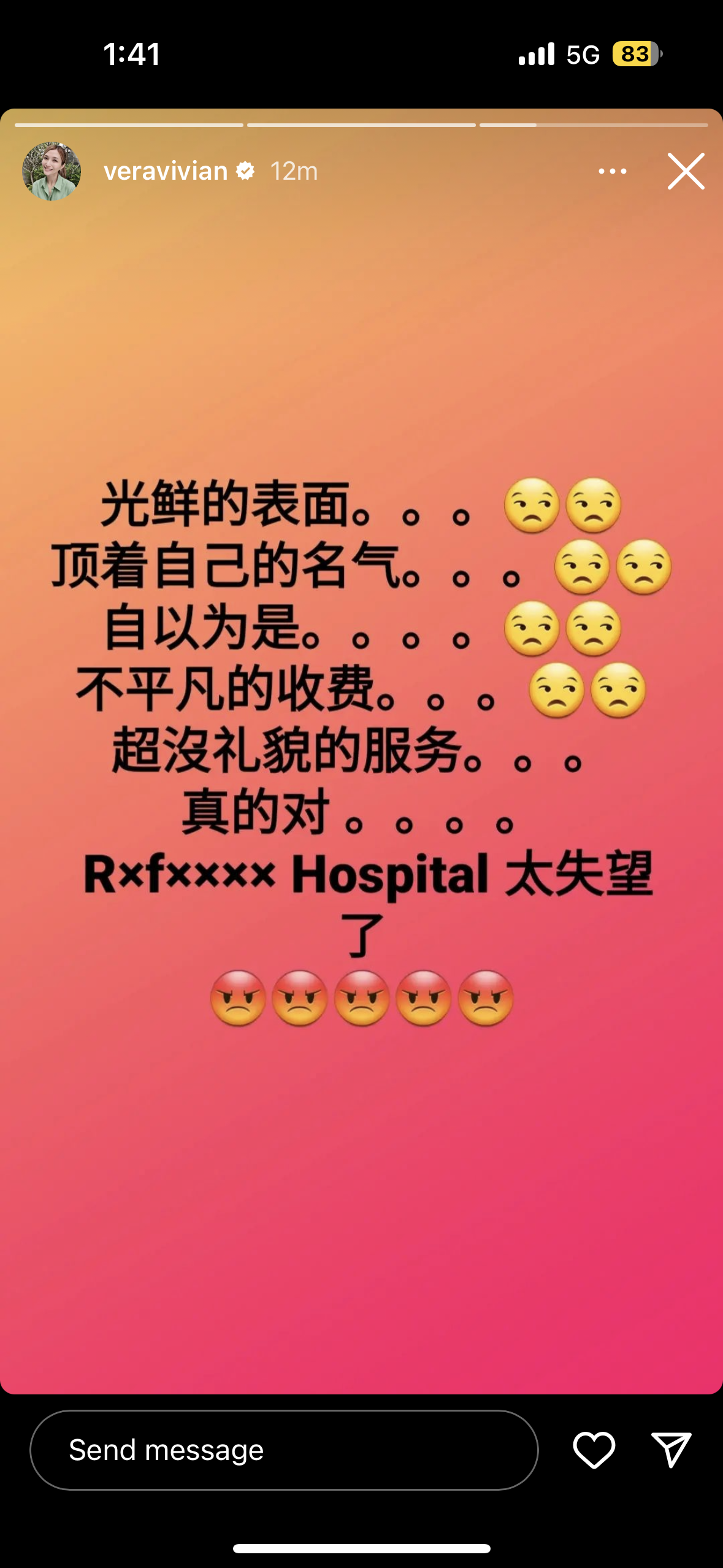 "A glittering appearance... Based on their reputation... Presumptuous... Charges that aren't average... Super ill-mannered service... I'm really... Too disappointed in Rxfxxxx Hospital".
Raffles Medical Group responds
A Raffles Medical Group rep confirmed with Mothership that they are aware of Lai's Instagram Stories, and have "reached out to [her] privately" to find out more about her experience.
They added that they have also "addressed her concerns", believing that Lai has since "taken down" the Instagram Stories.
Raffles Hospital is a medical provider under the Raffles Medical Group.
Lai's statement
Lai's management company, LNX Global, told Mothership:
"We are so disappointed by the service standard at Raffles Hospital, that their doctor was condescending and impatient throughout the medical checkup that took place two days ago, as if Vivian was imposing on her busy schedule and the service was provided for free. The female doctor spoke in a dismissive manner, even insinuated that Vivian was ignorant when she had to repeat and explain some medical terms because Vivian didn't quite understand.

We find such behaviour unacceptable and intolerable, and hope Raffles Hospital will take disciplinary action towards doctors who tend to abuse their power or are impolite, inconsiderate and disrespectful towards patients."
Congratulations! You have made it to the end of the article (whether by speed-scrolling or otherwise). This alone qualifies you to apply for the role of a Lifestyle & Entertainment writer at Mothership. Click here to find out more.
Top photos from Vivian Lai's Instagram
If you like what you read, follow us on Facebook, Instagram, Twitter and Telegram to get the latest updates.