Follow us on Telegram for the latest updates: https://t.me/mothershipsg
We've all had the Thai-bug bite us now and then, what with "F4 Thailand" and GMM TV's renaissance of BL (Boys' Love) series being released in the last couple of years.
So, it's no surprise that when three Thai navy officers were sighted on our shores, decked out in military uniforms, they were pretty much treated like idols.
Impromptu photoshoot
On Mar. 11, photographer Song Thye came across the three young men at Marina Bay and offered to take some photos for them.
In a TikTok video that soon went viral, the photographer captured the officers' adorable awkwardness when it came to being in the spotlight, which of course only put them more in the spotlight.
The men were shown setting their bags aside before standing in a straight line to take the photo.
They were very sea-rious.
"Indeed they are very prim and proper," the photographer remarked.
Nevertheless, the photos turned out great and now live in our heads rent free.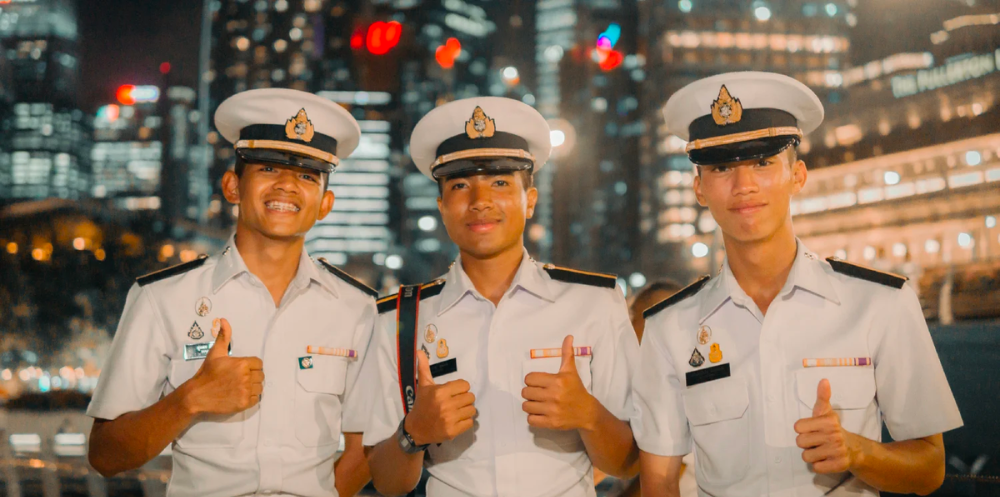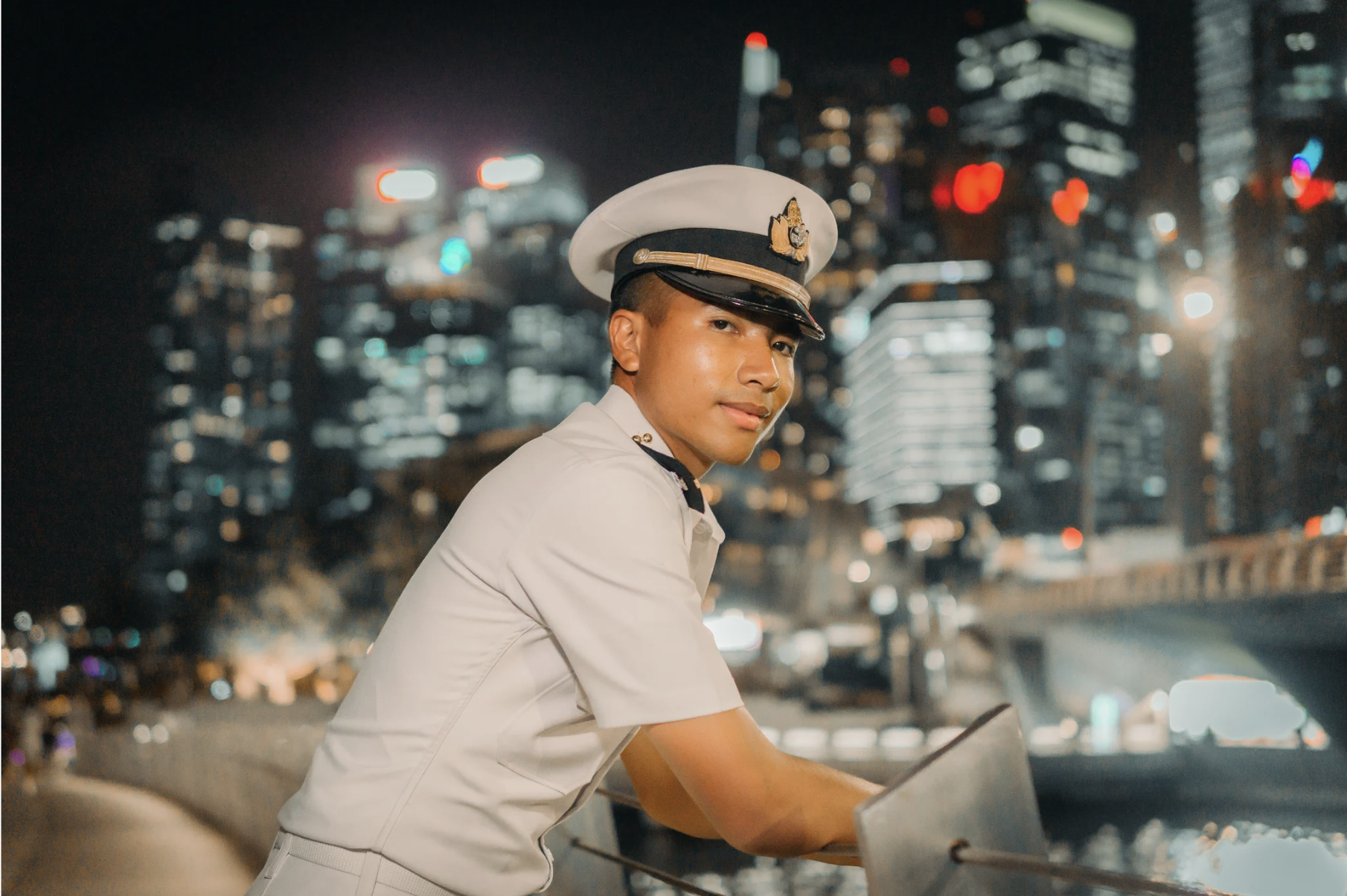 "Handsome guys, just like our SAF soldiers," the photographer said.
Lots to sea
People have apparently been catching glimpses of the uniformed trio all around the island.
So far, self-appointed members of the Royal Thai Navy watch have reported seeing the officers at HarbourFront, Bugis, Little India, Jewel Changi Airport and Jurong East.
They also ventured around Orchard area to look sea look sea.
However, judging from the sheer number of places "they" have been spotted in in the last few days, it's most likely people have been seeing other Thai navy officers in the same uniform.

These men are probably here as part of their military service, since recruits from the Republic of Singapore Navy and the Royal Thai Navy often conduct mutual visits or training exercises on each other's land.
What you came here for
In case you're curious to know who exactly these officers are, Song Thye—bless his soul—has tagged their Instagram handles in his post, so it took all of two minutes to retrieve the following information.
This is Kantawit. He's a "Naruto" fan.
This is Boss. His real name isn't really stated on his socials, but judging from his handle, he seems like he would like being called Boss.
Lastly, this is Sarunyapat M. He's a graduate from a public school in Mae Sot, Sapphawitthayakhom School. Likes minimalism and the outdoors.
Unfortunately, it looks like they're all attached, but here's to Singapore and Thailand continuing to forge stronger ties in other ways.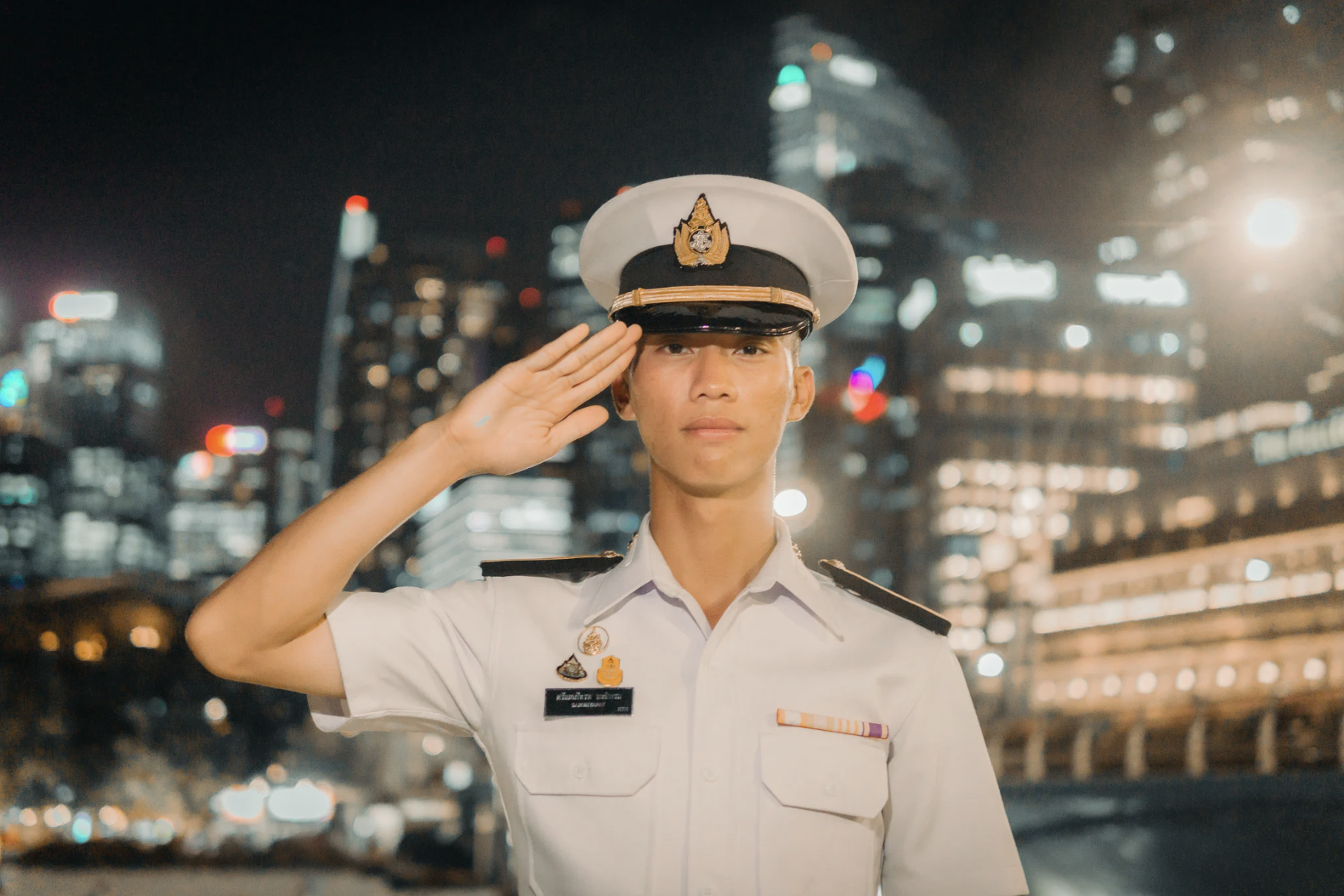 Top images via Song Thye
If you like what you read, follow us on Facebook, Instagram, Twitter and Telegram to get the latest updates.