Follow us on Telegram for the latest updates: https://t.me/mothershipsg
For Singaporeans, crossing over to Johor Bahru (JB), Malaysia is as easy as taking the bus or train.
Some of our friends or colleagues even do it as part of their daily commute.
However, two South Korean actors who recently crossed the Singapore-Malaysia border while filming a travel show found the entire experience quite fascinating.
S$90 taxi ride
An eight-minute clip from season two of the show "Battle Trip" shows actors Ryu Seung Soo (blue shirt) and Kim Ho Young (yellow jacket).
The clip started with Kim explaining to Ryu that they were at a place that offered taxi services from Singapore to JB.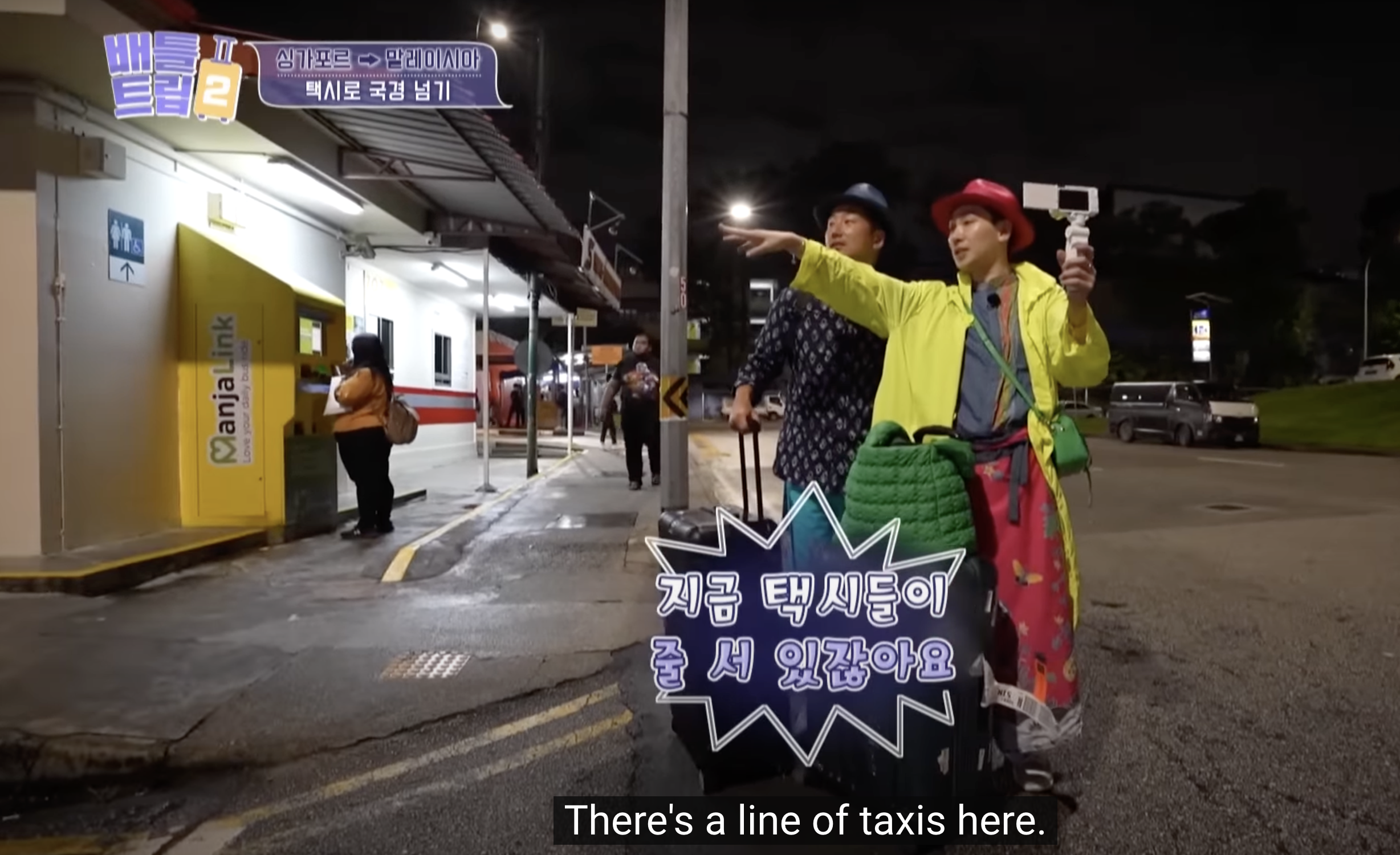 All they had to do was hand over their passports and the driver would take care of the immigration process.
They then approached one of the drivers, Ramez, who told them that the taxi ride would cost S$90.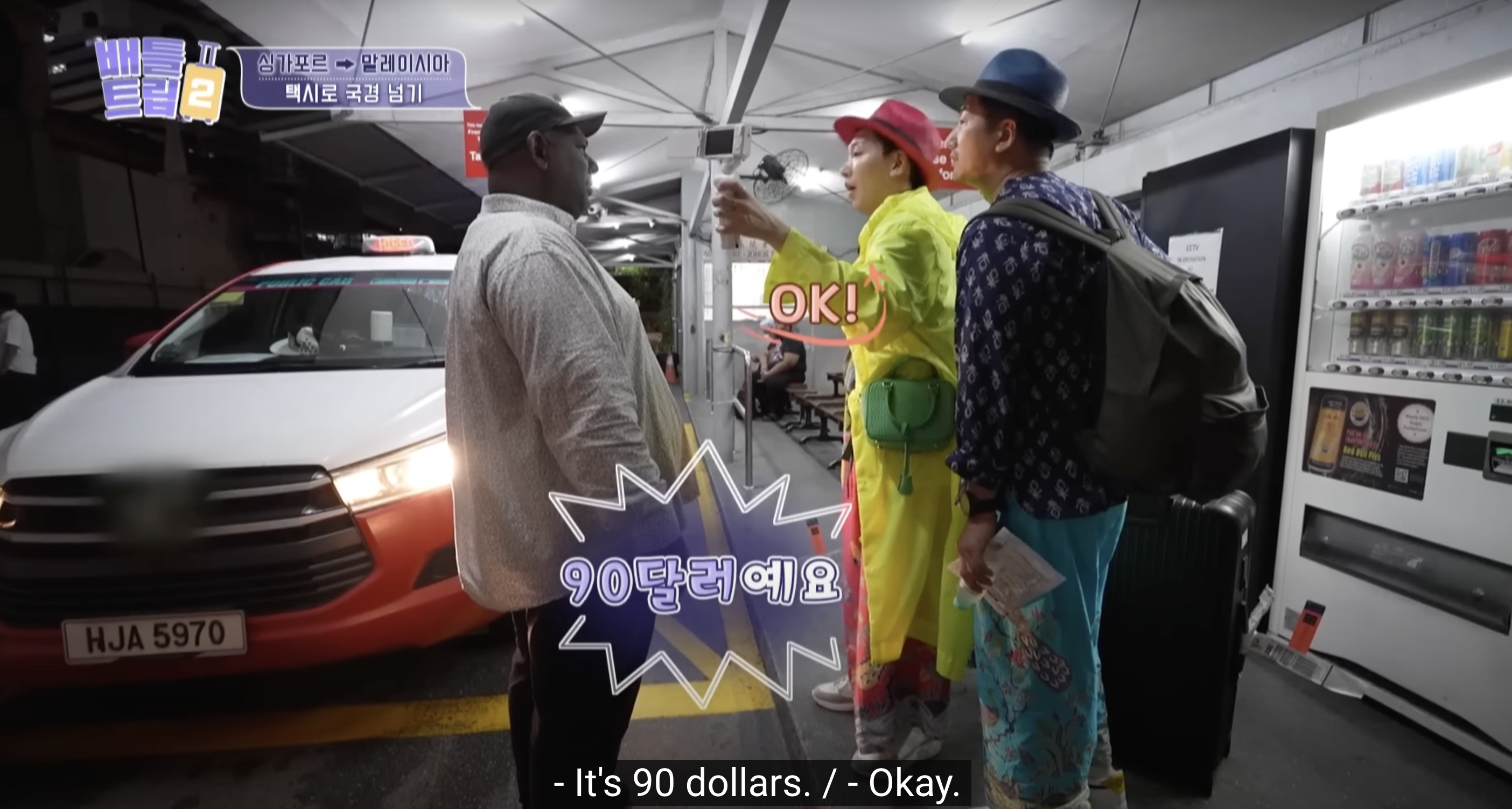 The show's other participants, who were providing background commentary, said the price was "not bad"
Modes of transport
Once they handed over their passports and were on the road to Malaysia, Kim shared more about the different types of transport people usually take.
"There are three ways you can go to Malaysia. You can take a train, a bus, or a taxi," Kim said.
A graphic then appeared on the screen showing the differences -- trains are fast but few, buses are cheap but inconvenient, and taxis are fast but expensive.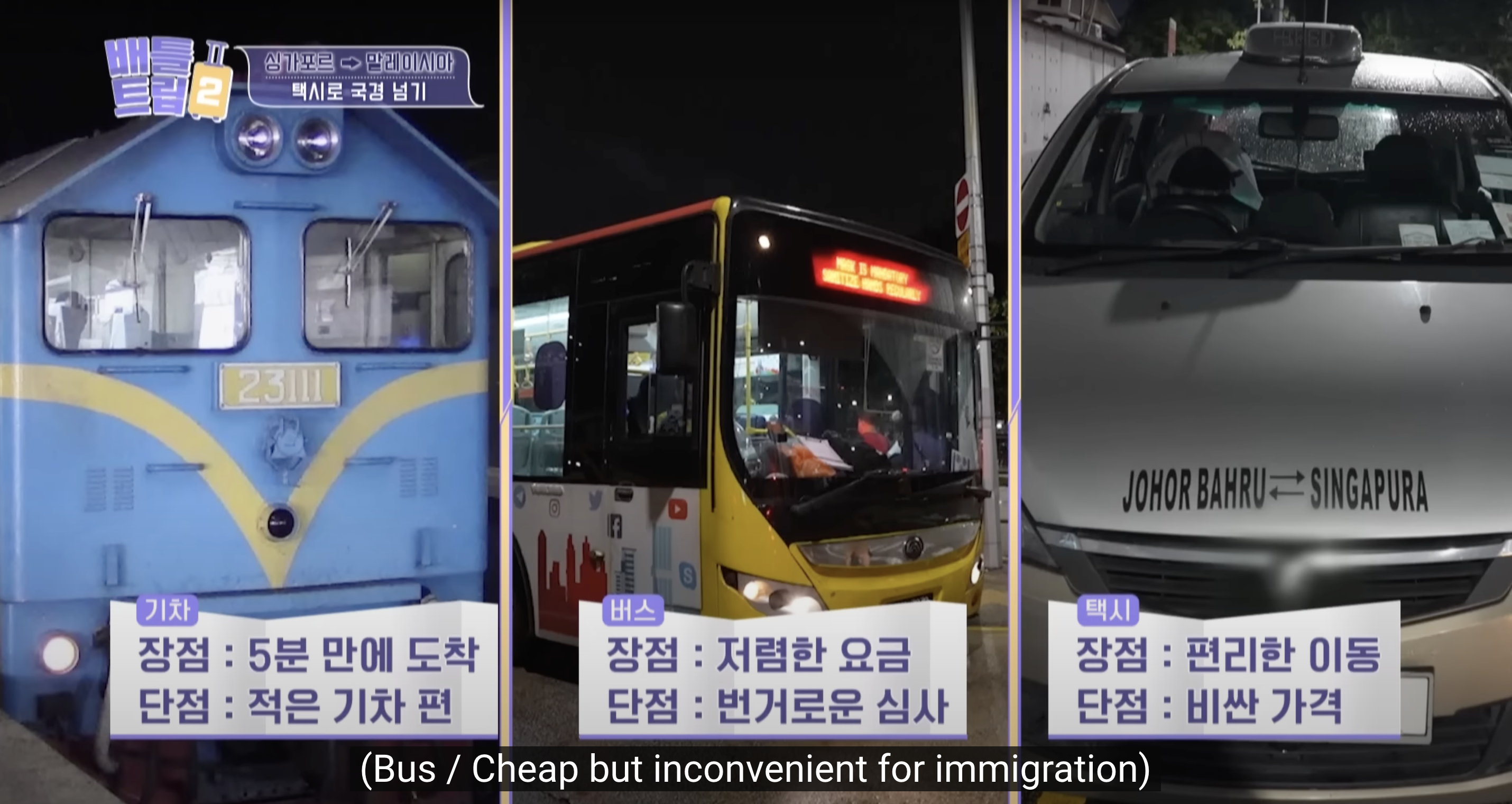 Shortly after, they arrived at Singapore's checkpoint, where several motorbikes were also crossing the border.
This seemed to spark the interest of one of the hosts, Mijoo, who asked if people "shop for groceries and such" on a bike.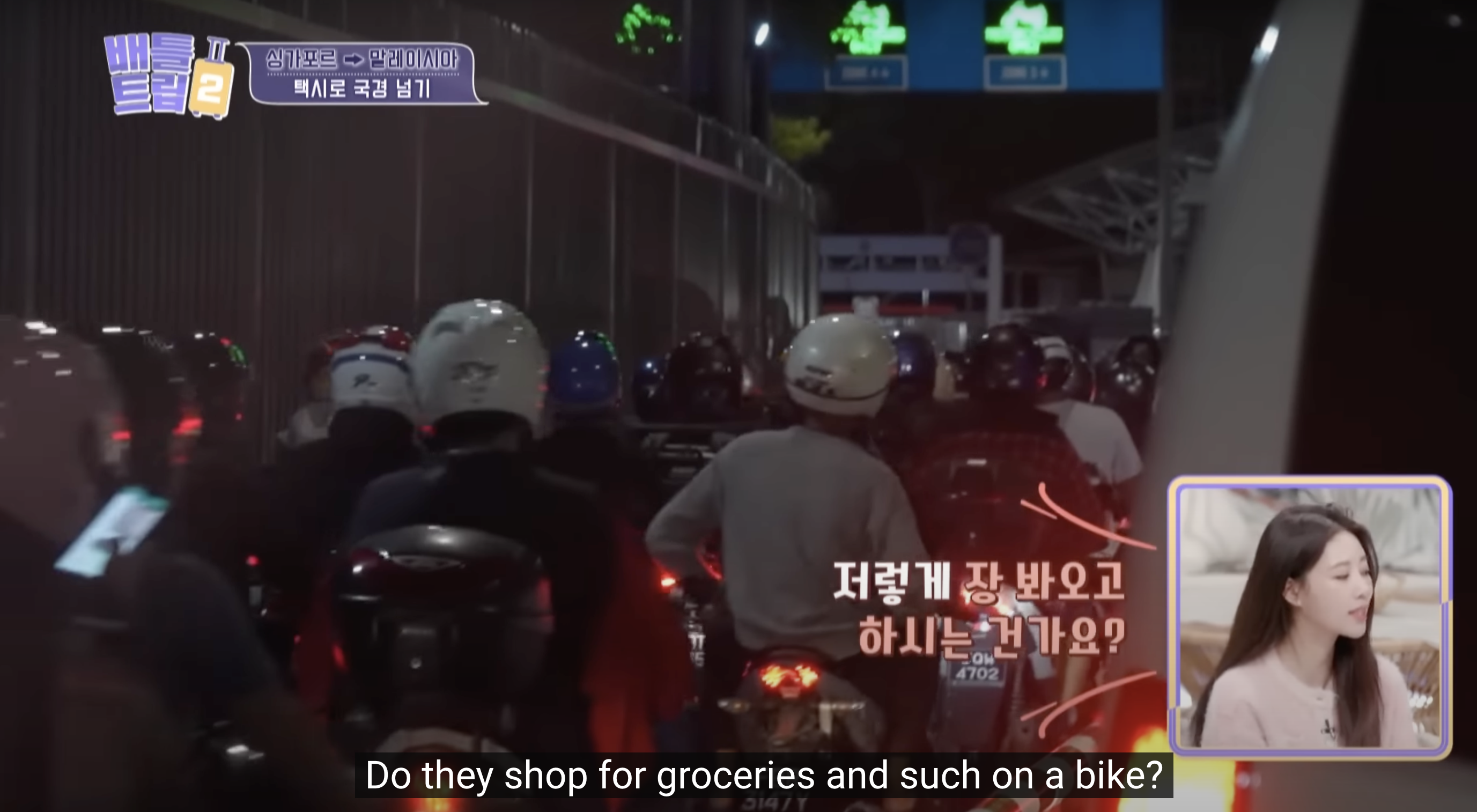 Arriving in Malaysia
Upon clearing immigration, the actors pointed out the border which officially separates the two countries.
The two then excitedly exclaimed they were out of Singapore and officially in Malaysia.
However, they still had to clear an immigration inspection in Malaysia, where they got out of the vehicle and had their luggage inspected.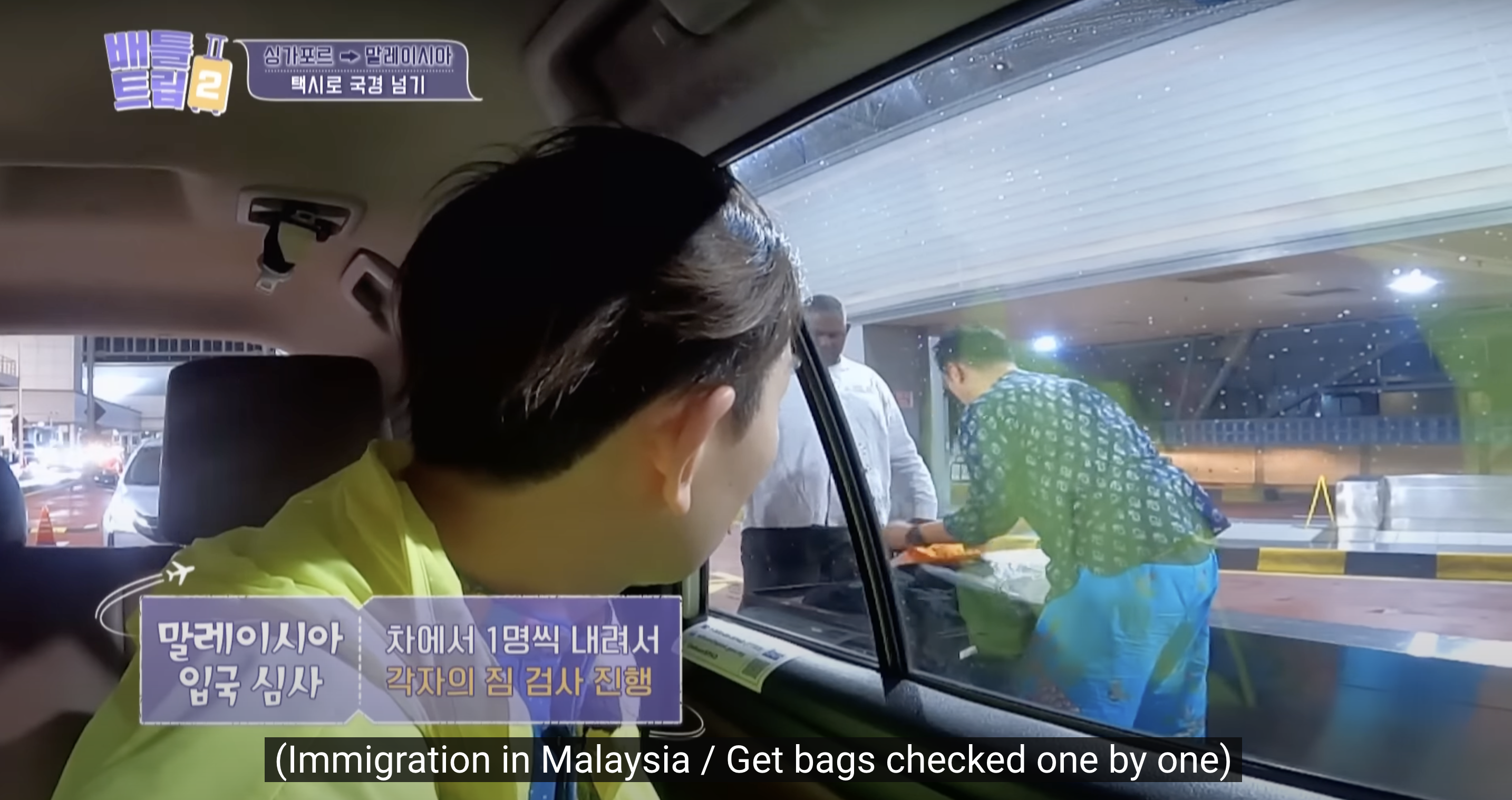 Fellow participants Yubin, formerly of Wonder Girls, and actress Song Hae Na were surprised and said that despite going to Singapore a lot, they didn't realise this was a thing.
The actors also reflected that it was the first time getting their luggage checked at a tollgate, and agreed it was a "rare and precious experience".
"Ghost Town" hotel
After travelling for another 35 mins, the pair arrived at their hotel.
They checked into the Forest City Golf Hotel, which made headlines for being a "ghost town".
Despite this, based on the footage shown in the clip which included a bird's eye view of the golf course, the place look like a beautiful tourist spot.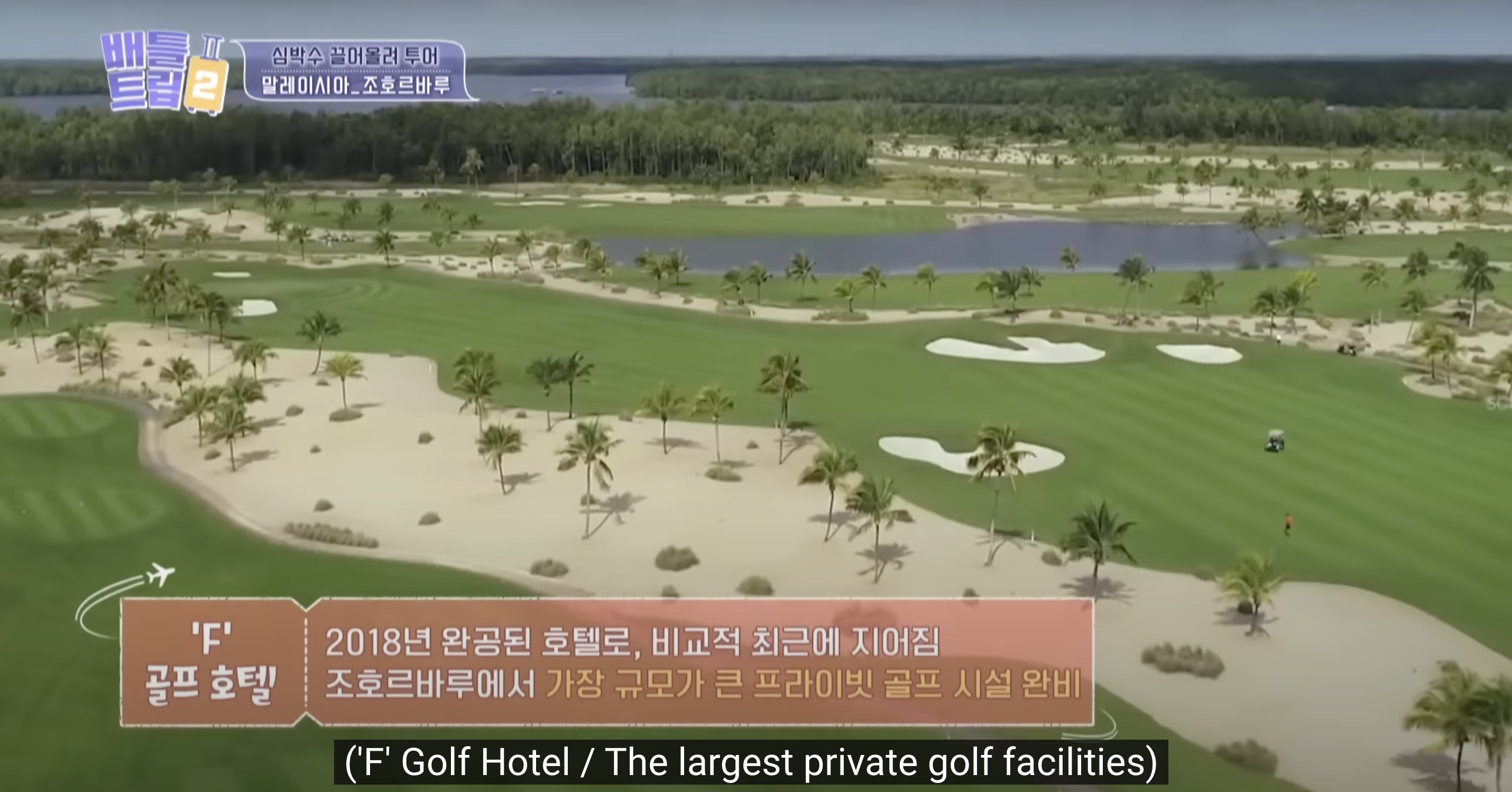 So much so that Yubin asked Song to visit the place with her.
The rest of the clip featured Kim and Ryu checking in and admiring the view from their hotel room.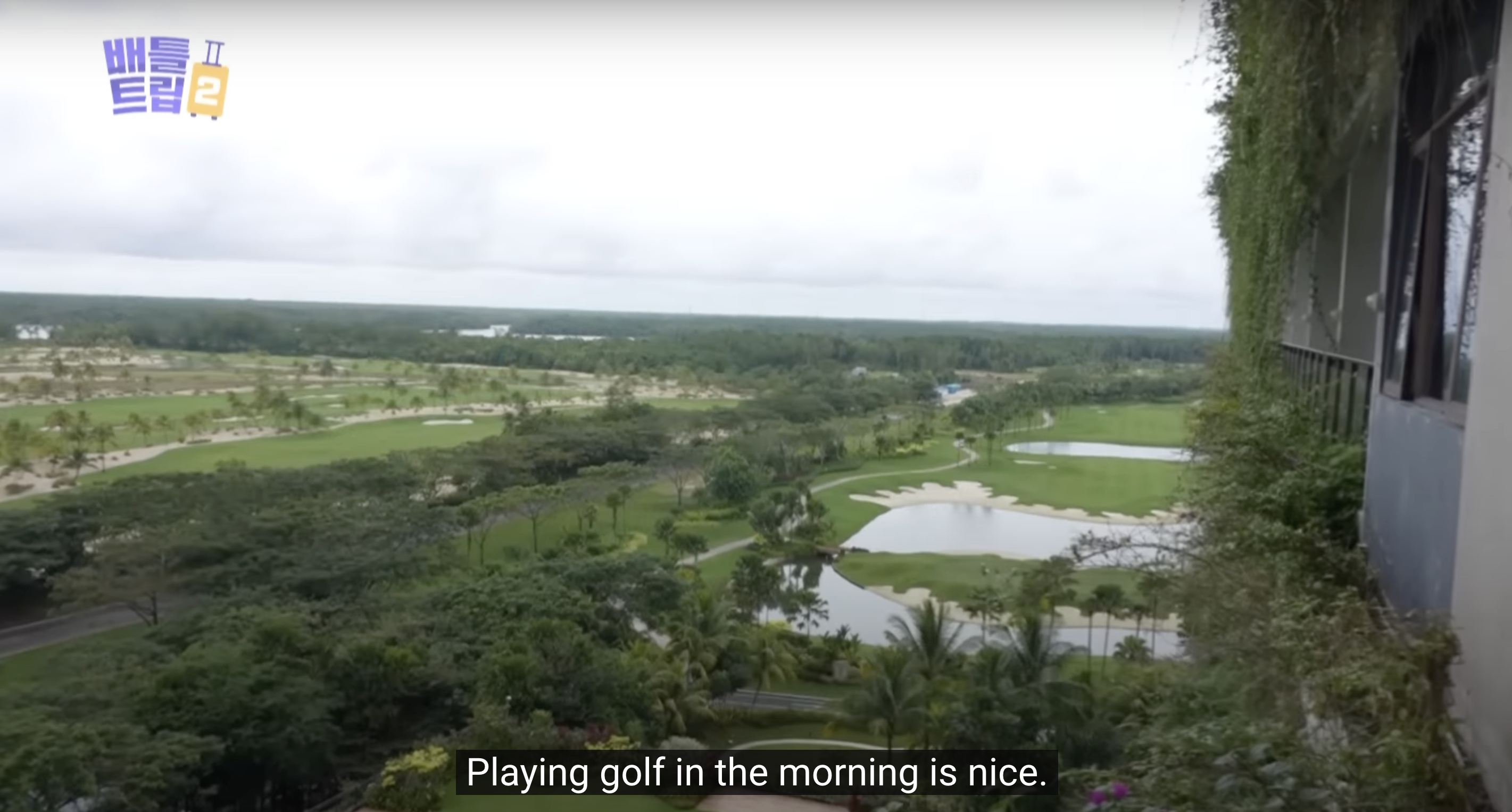 Comment section reacts
The comment section was filled with positive comments, with some Malaysians welcoming the actors.

Others advised potential visitors to consider cheaper transport alternatives.


Top photo via KBS WORLD TV on Youtube
If you like what you read, follow us on Facebook, Instagram, Twitter and Telegram to get the latest updates.