Follow us on Telegram for the latest updates: https://t.me/mothershipsg
Lorong Halus, which means "fine road" in Malay, is popular with nature enthusiasts due to its picturesque wetlands.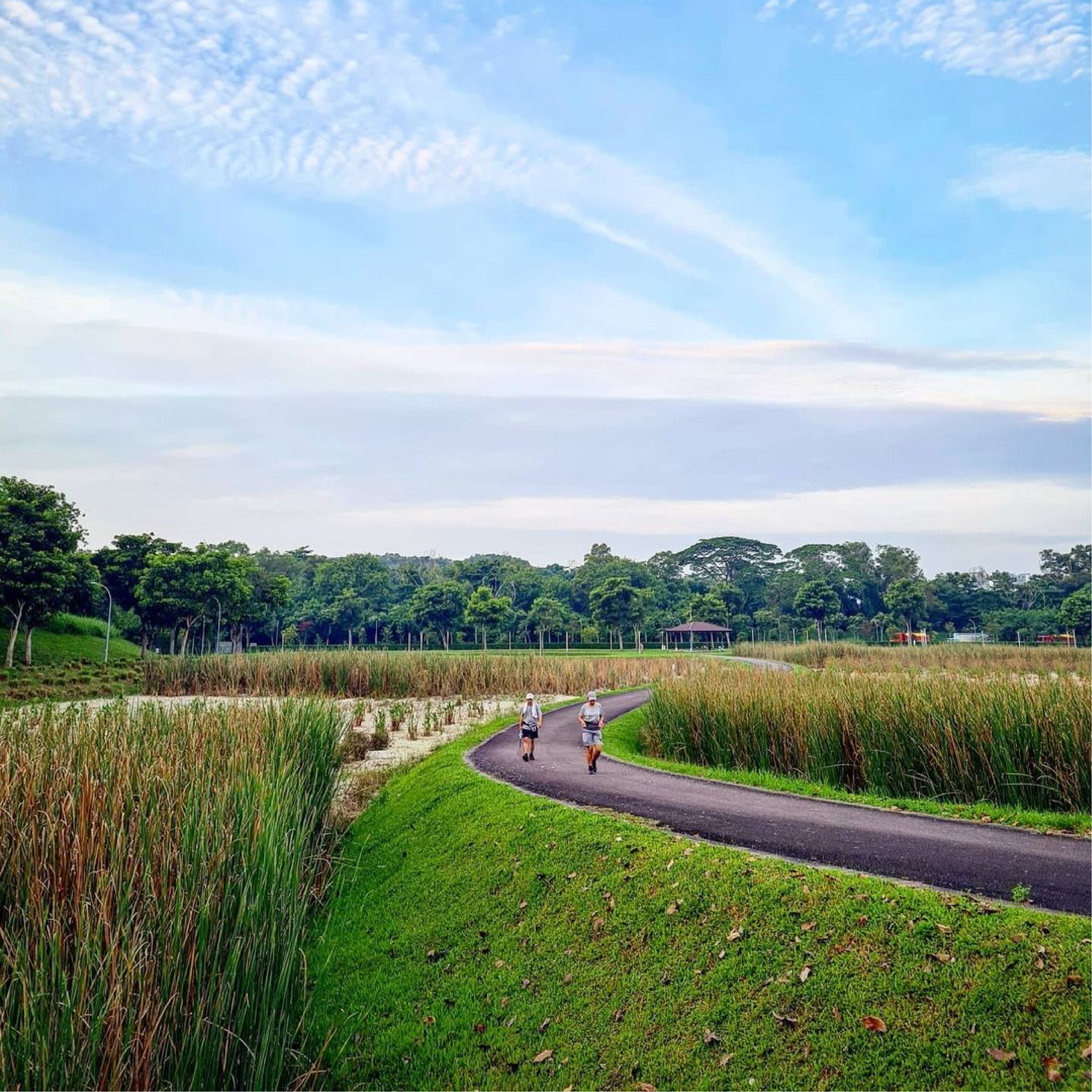 Situated between Pasir Ris and Punggol, it is also the name of the multiple roads that cut through the area.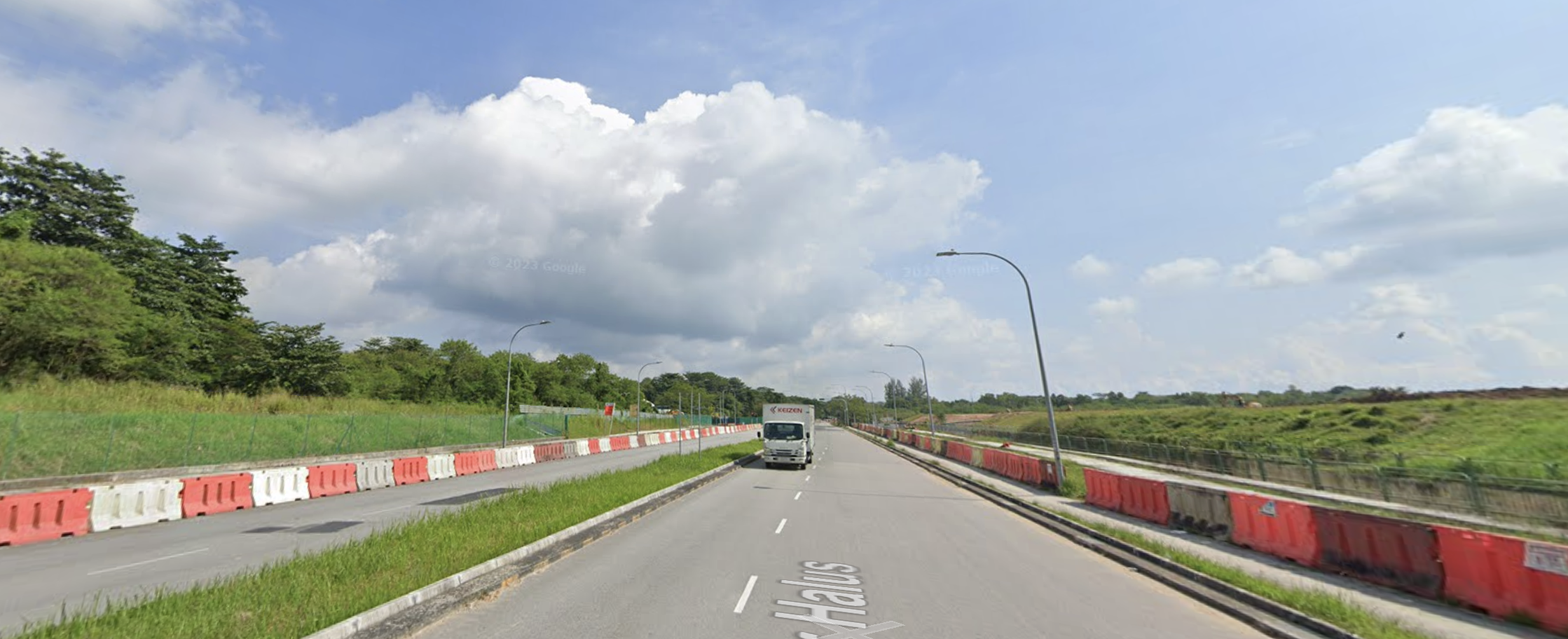 The wetlands is home to many wildlife, such as wild boars and monkeys.
Over the years, community dogs abandoned by their principal owners have also sought refuge in these lands — even though they can't survive well on their own.
7 killed by vehicles in 3 years
Sindy, an animal welfare volunteer, told Mothership that she has been feeding stray dogs in the area since 2017.
"I started feeding them because I feel sorry for them. No one speaks up for them," she said.
Yet, even when they are away from urban areas, their lives are not spared.
According to the volunteer, at least seven dogs have met their demise these three years, not due to other wild animals, but under wheels.
Sindy provided the list of roadkill she has kept track of since April 2021.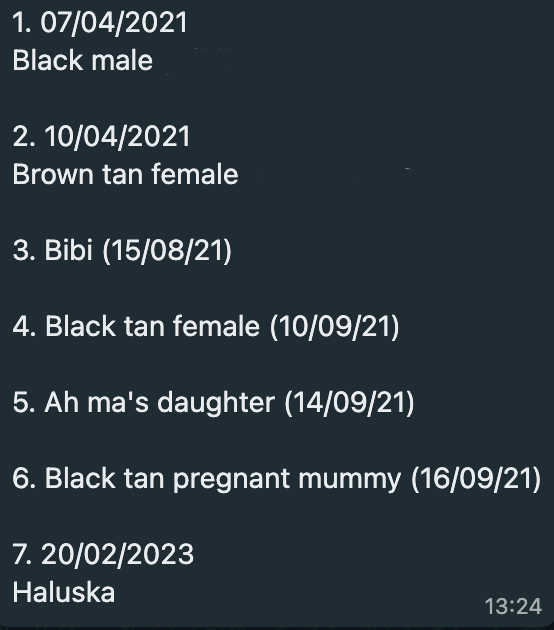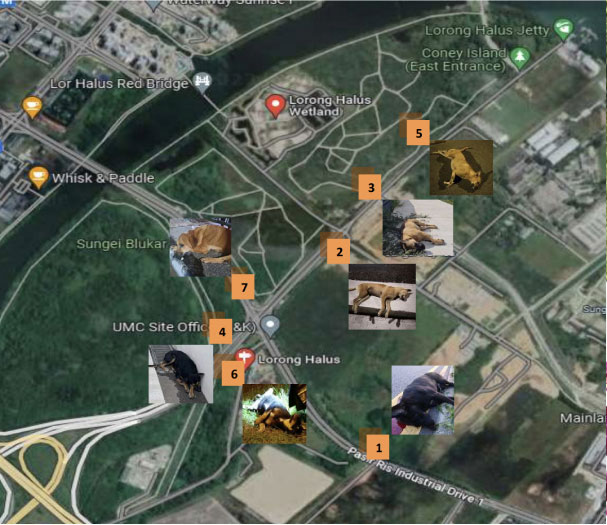 Latest death: Haluska, mum of three puppies
The latest victim in this unfortunate list is affectionately named Haluska.
Sindy recalled she met Haluska only in November 2022 and found out she gave birth to three puppies.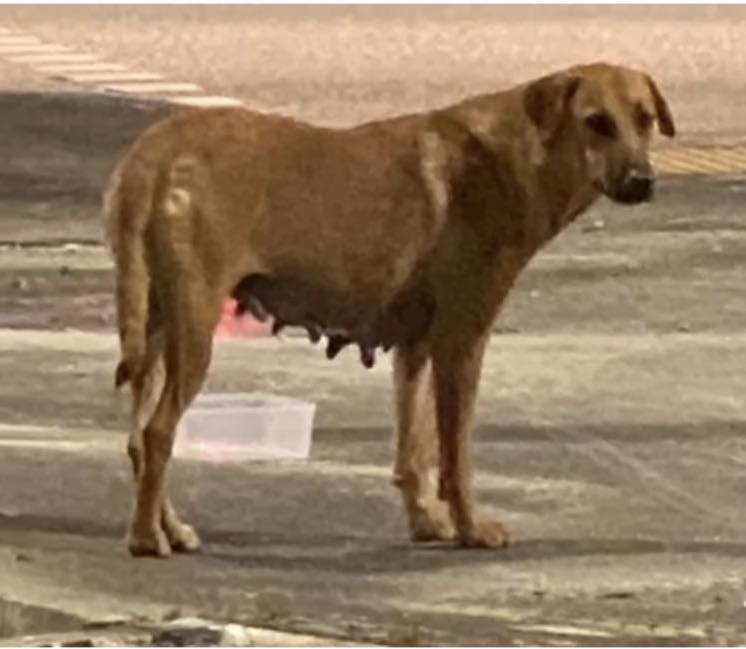 Sindy said they managed to rescue two puppies and assumed she was taking care of the last one.
"We had arranged to neuter her soon, but she, unfortunately, passed away before then," Sindy said.
On Feb. 20 night, Haluska was run over by a speeding car near the intersection of Lorong Halus and Pasir Ris Drive 1.
"She usually hangs around the filter lane's island at night, likely because there are feeders who like to leave food there."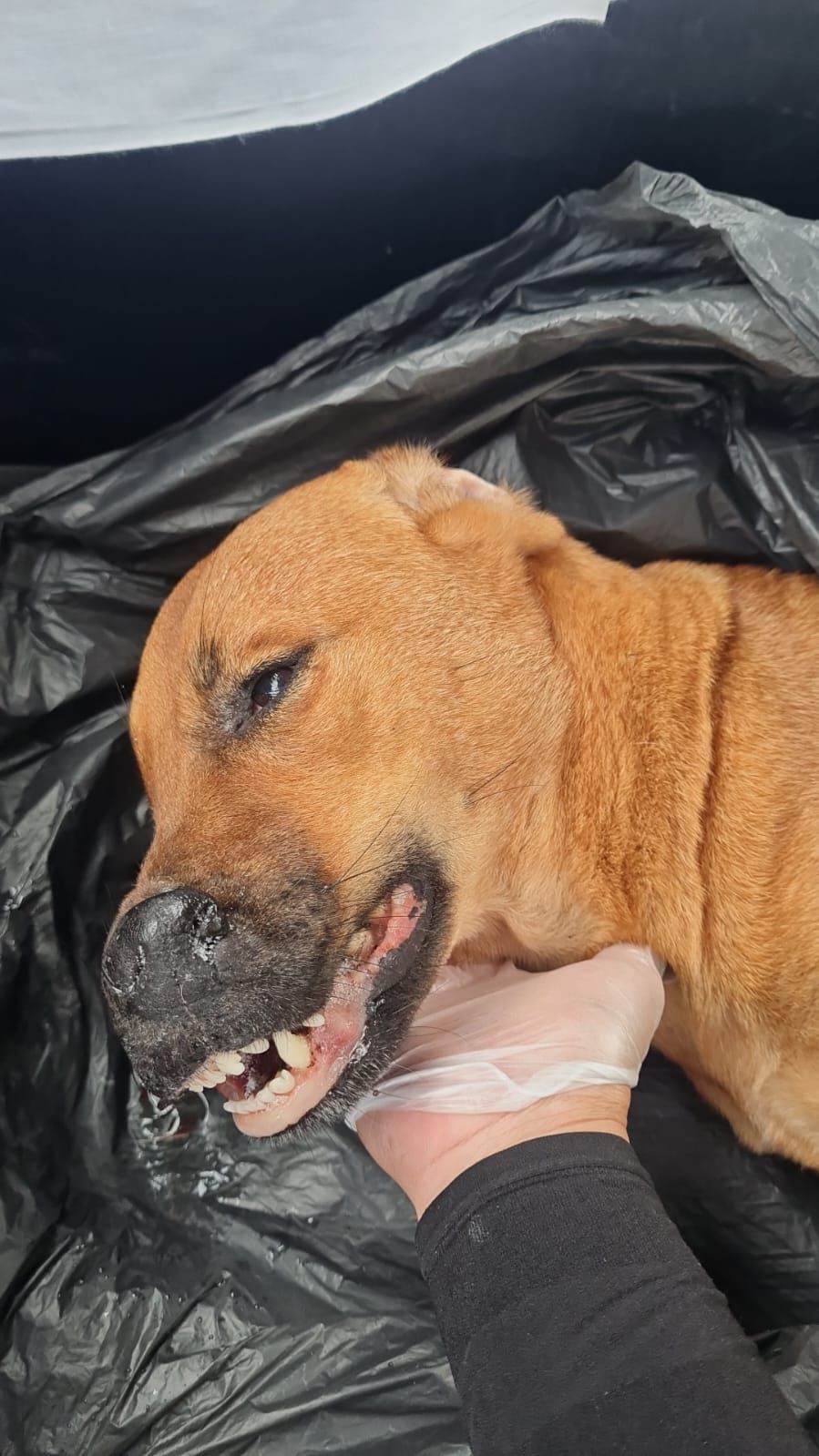 Driver sped off, feeders appeal for footage
Sindy does not know how Haluska was run over, but another volunteer witnessed a white car running the dog over and speeding off.
He said other drivers stopped and helped, with the police and ambulance called in.
"They probably didn't know what to do, but the Traffic Police and ambulance did arrive at the scene, and they kindly helped carry Haluska into a crate when SPCA arrived."
Sindy said she hopes that drivers who happened to witness the accident can hand over their in-car footage to the Traffic Police.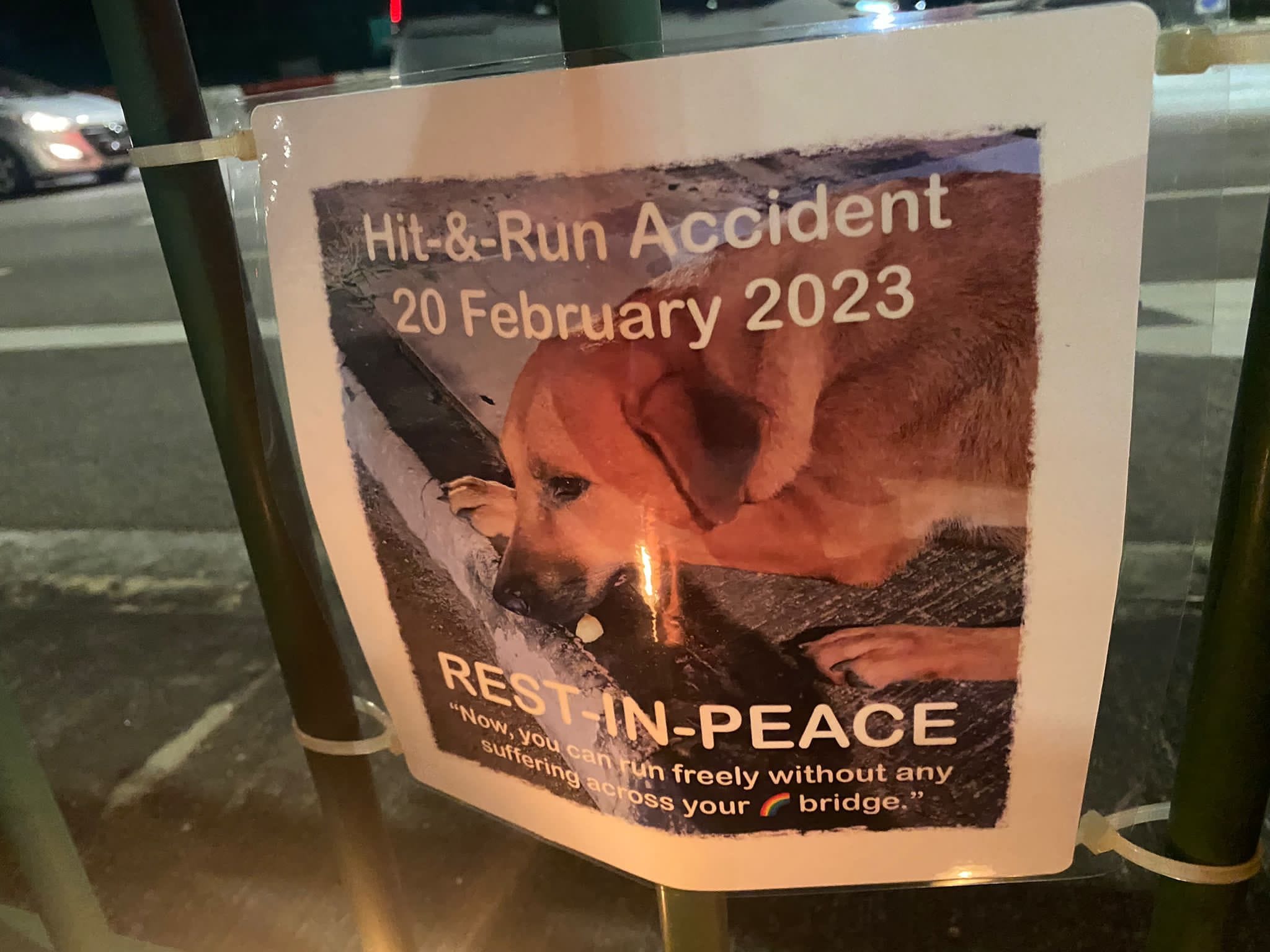 "I also hope the authorities can install speed cameras in the area because the cars there always speed like nobody's business, and it's dangerous for everyone," Sindy said.
Hit and run animals can land you in jail
Hit and run is a crime in Singapore, even if the victim is an animal.
According to the Road Traffic Act, where an accident results in injury or death to any animal, the motor vehicle driver must stop if the driver has reasonable grounds to believe that the animal has an owner or if it will pose any safety hazard to other road users.
The driver must also provide his particulars to anyone who requests them at the scene and must render assistance to the animal.
If traffic is obstructed, the driver must also inform a police officer.
If the driver fails to comply, he or she shall be guilty of an offence and faces a fine not exceeding S$3,000 or imprisonment not exceeding 12 months or both.
In the case of repeated convictions, the driver shall face a fine not exceeding S$5,000 or imprisonment for a term not exceeding two years or both.
Top image via Mothership reader Sindy & Facebook Ivy Chia
If you like what you read, follow us on Facebook, Instagram, Twitter and Telegram to get the latest updates.