Follow us on Telegram for the latest updates: https://t.me/mothershipsg
The Geylang Serai Ramadan Bazaar is back this year by popular demand, and it's proving to be pretty popular.
More than 200,000 visitors in first week alone
According to a Mar. 24 press release by Wisma Geylang Serai (WGS), more than 200,000 visitors have already visited the ongoing bazaar in the first week alone.
An estimated 40 per cent of the 200,000 visitors are non-Malays, while the remaining 60 per cent are from the Malay-Muslim community.
An even higher number of visitors is expected in the coming days as the month of Ramadan continues, WGS added.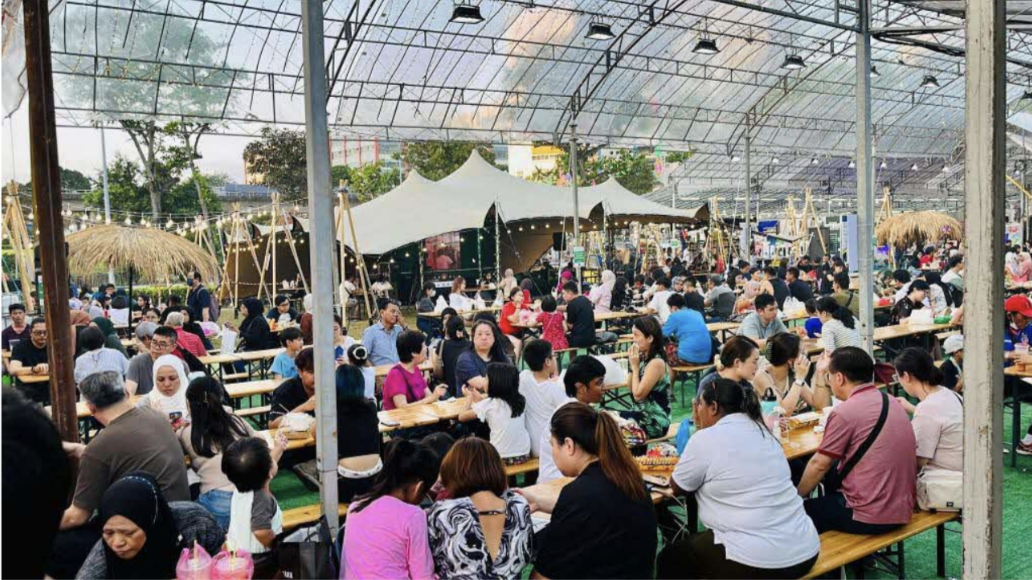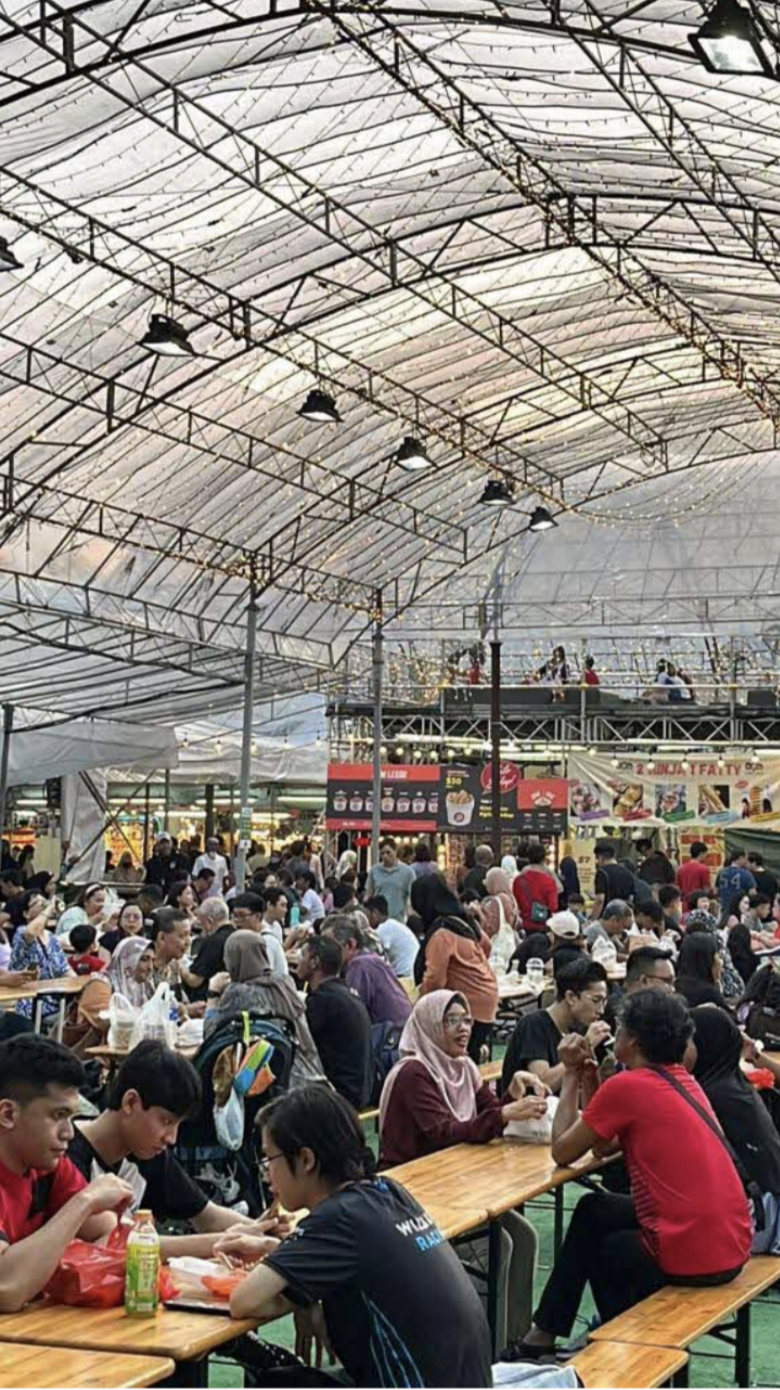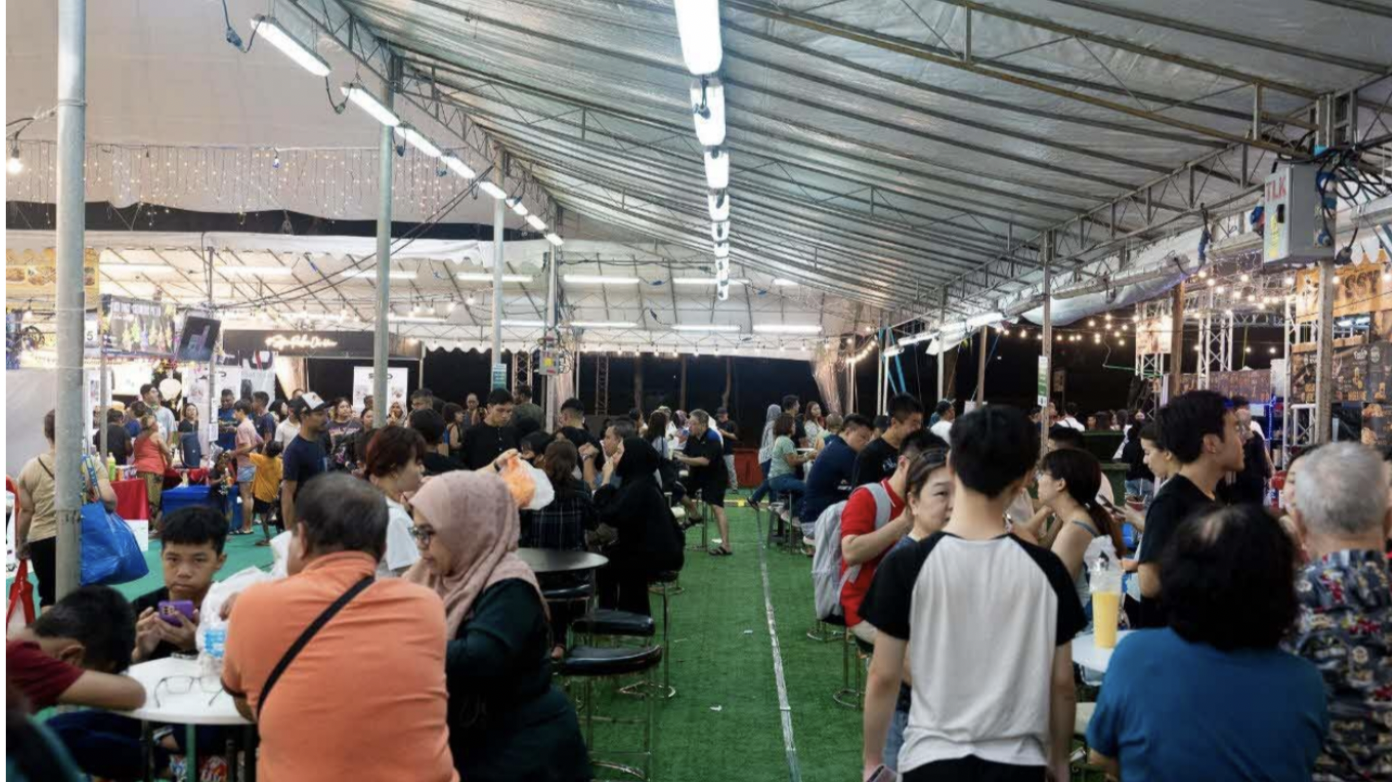 Muhammad Faishal Ibrahim, Lead Advisor for WGS, shared that he was very proud of the "overwhelming response" to the Geylang Serai Bazaar so far.
Faishal, who is also PAP Member of Parliament and a Minister of State, also encouraged more home-based businesses to take part in the ongoing bazaar, and take advantage of the "affordable rental" to hawk their products.
"Flea market concept"
According to WGS, this year's rental prices for a stall at the bazaar begin from S$2,000 and go up to S$19,000.
WGS shared that a "flea market concept" was introduced so that home-based businesses and aspiring entrepreneurs can rent stalls at Wisma Geylang Serai for about S$55 a day. This amounts to approximately S$2,000 over the entire duration of the bazaar.
So far, the bazaar has already received a pretty good take-up rate from both F&B and retail tenants.
About 95 per cent of the F&B booths have been filled up, and about 80 percent of the retail stalls have also been taken up, WGS shared.
More stalls are expected to be taken up in the coming weeks as Ramadan progresses, "as per the past years".
WGS added that apart from the regular vendors selling Vadai, Ramly Burger, and Kebabs, entrepreneurs such as Wildebeauty, Mana Baju, and The Straits Teppanyaki have also rented stalls for this year's bazaar.
As huge crowds are expected in the weeks to come, WGS reminded members of the public to continue staying vigilant whilst enjoying celebrations.
Visitors can check out the Wisma Geylang Serai Facebook page for weekly updates on activities to check out at the bazaar.
Longest running Ramadan Bazaar
This year's Geylang Serai Bazaar is set to run for 36 days from Mar. 17 to Apr. 22, making it the longest running Ramadan Bazaar.
More than 700 stalls are featured, a significant increase from 70 stalls in 2022.
The bazaar follows two themes – Souq City and Street Bazaar. Whilst Souq City will include F&B and retail stalls, as well as community shelves for donation, the Street Bazaar, will feature interactive art installations.
The Ramadan Bazaar operates daily from 10:00am to 11:59pm, with operating hours on the eve of Hari Raya (Apr. 21) extending to 6am.
In case you plan on visiting, here are some ideas on what to try:
Related stories:
Top images via Mothership and Wisma Geylang Serai
If you like what you read, follow us on Facebook, Instagram, Twitter and Telegram to get the latest updates.