Follow us on Telegram for the latest updates: https://t.me/mothershipsg
The Geylang Serai Ramadan Bazaar is returning from now till Apr. 22.
This year's bazaar has more than 700 stalls, a significant increase from 70 stalls in 2022.
First impressions
When Mothership visited the bazaar on its opening day (Mar. 17), there were already sizeable crowds as early as 7pm.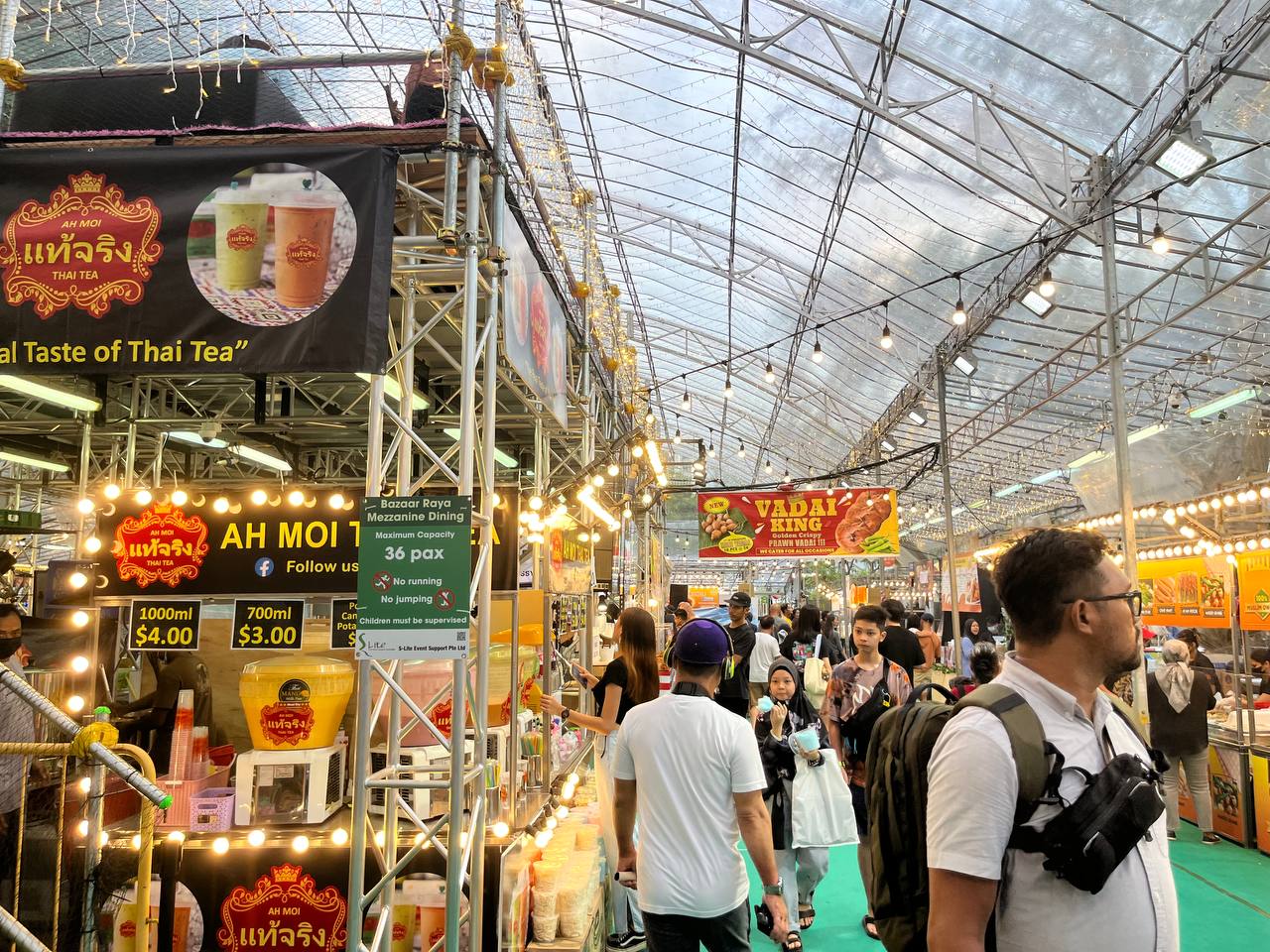 Despite the crowd, it was relatively easy to walk around given how wide the lanes were.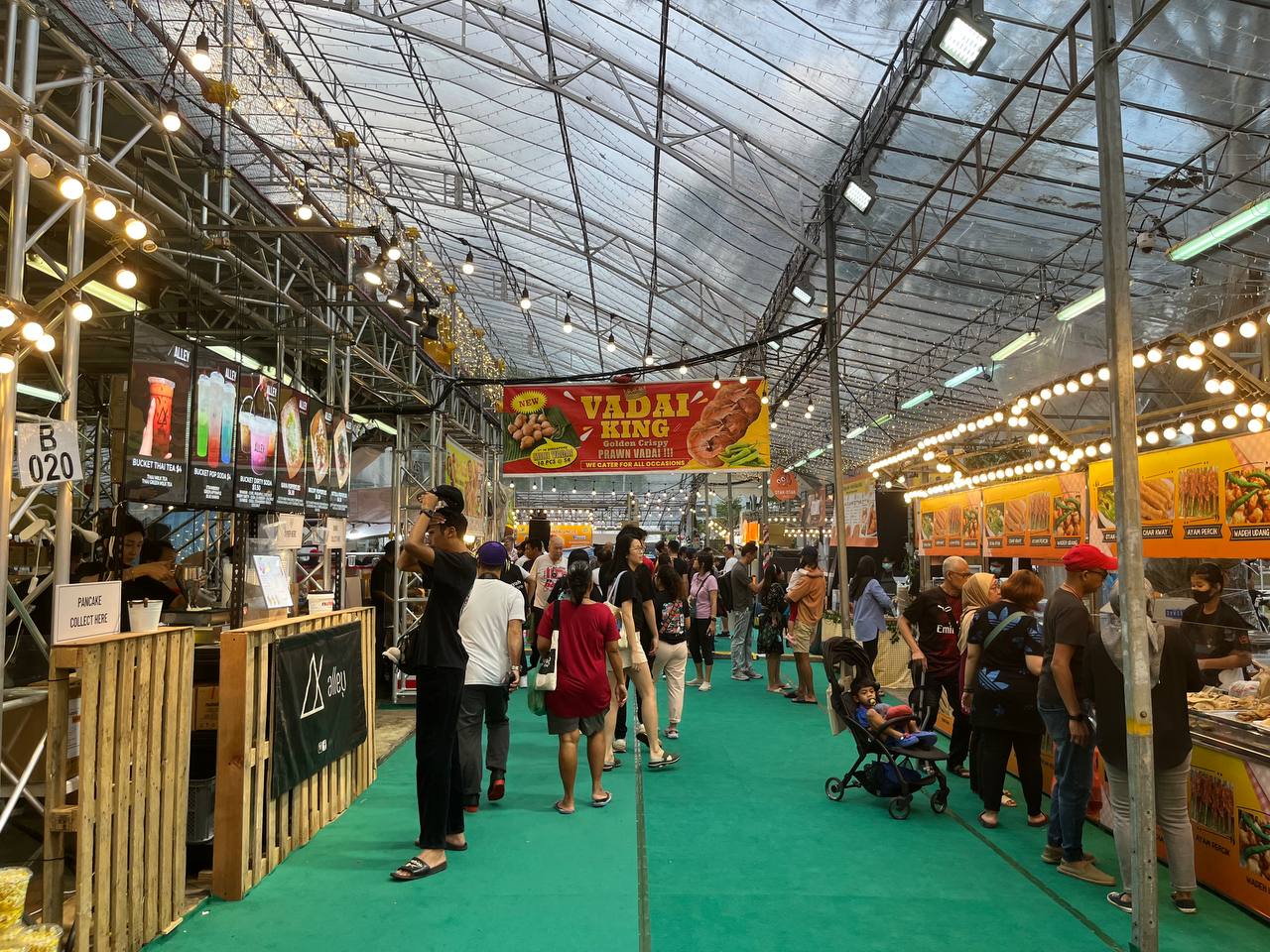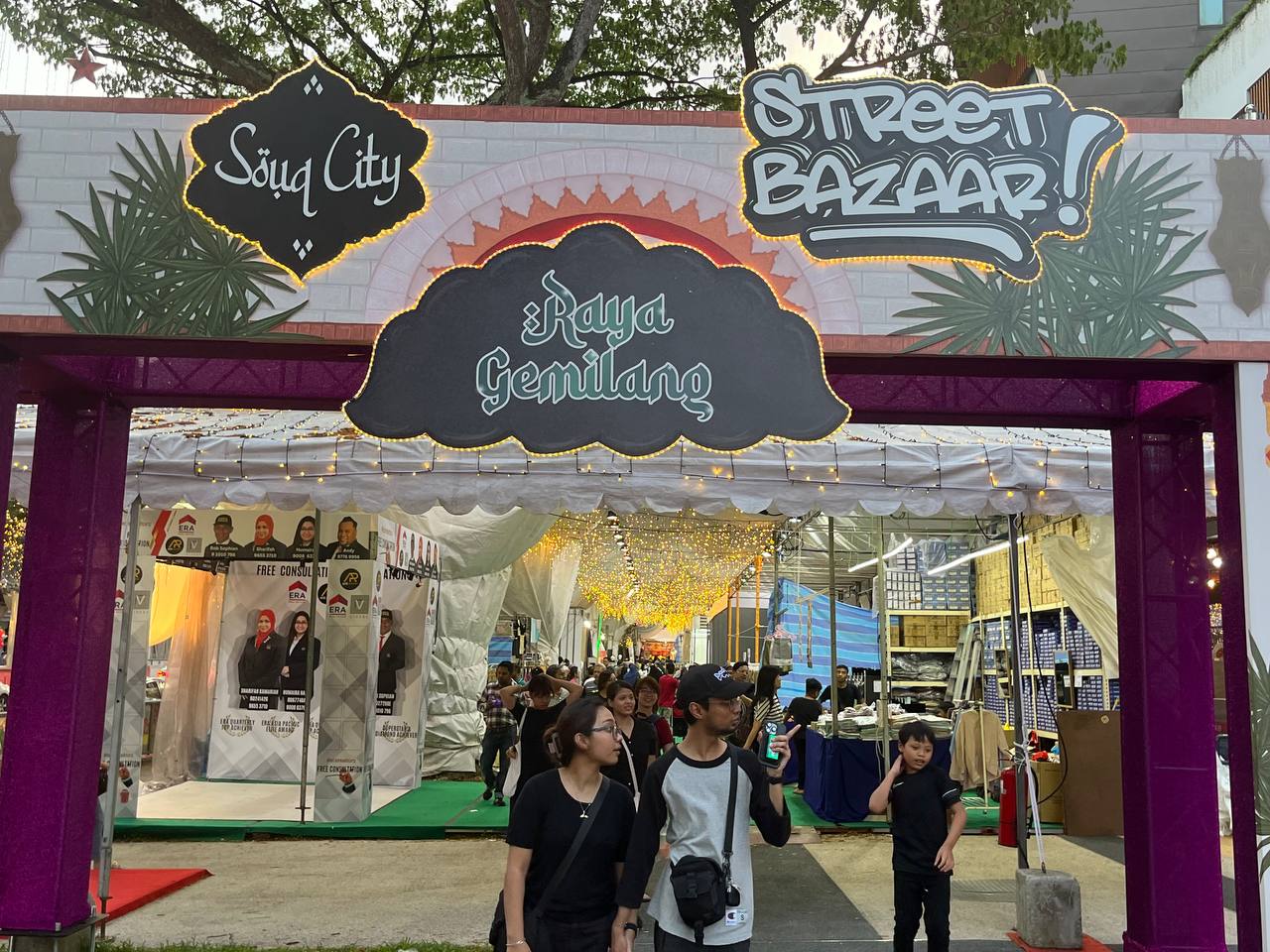 As usual, the bazaar has both F&B and retail options.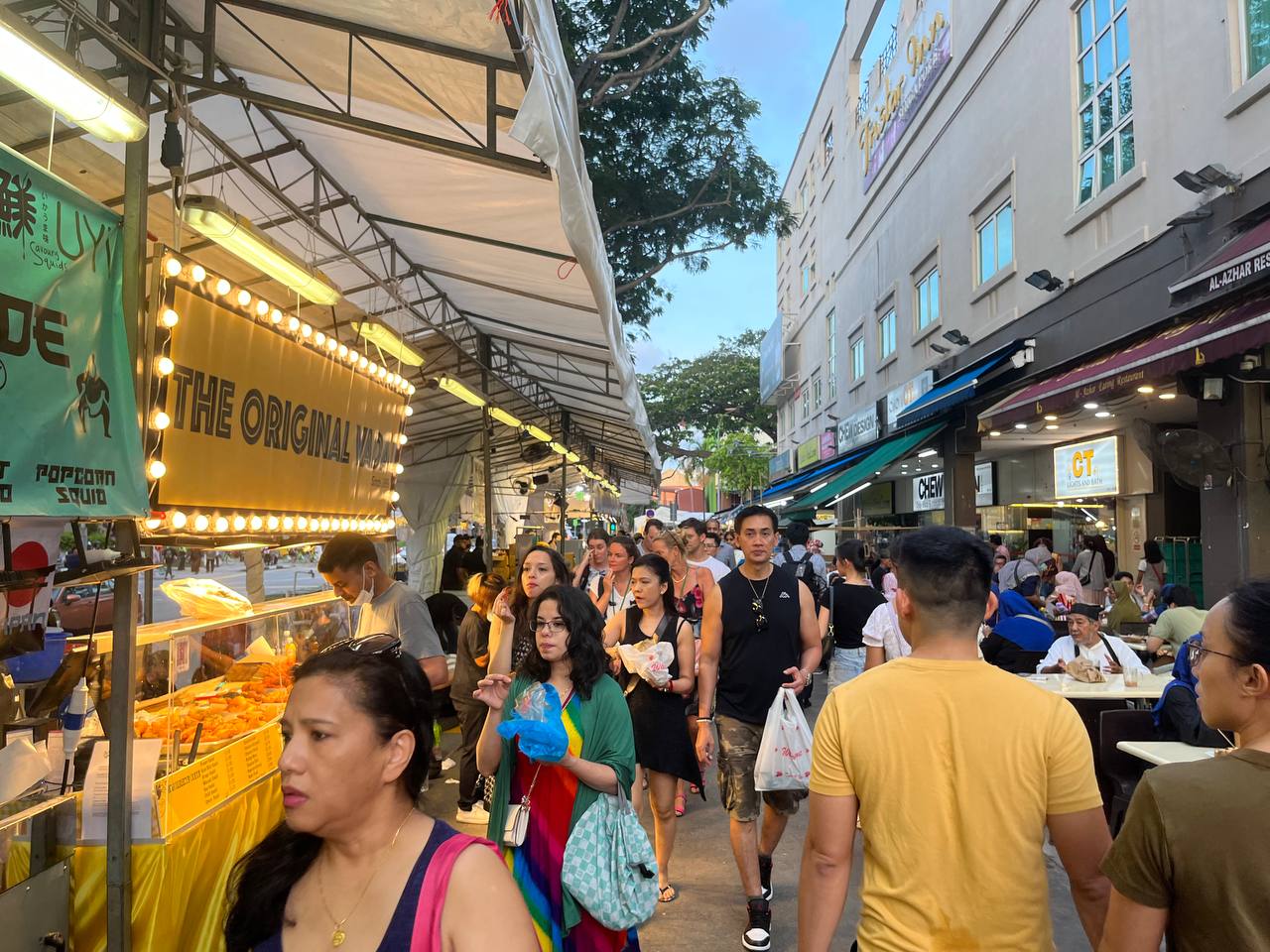 There were also plenty of dining areas where you can conveniently eat your food.
You'll find picnic benches: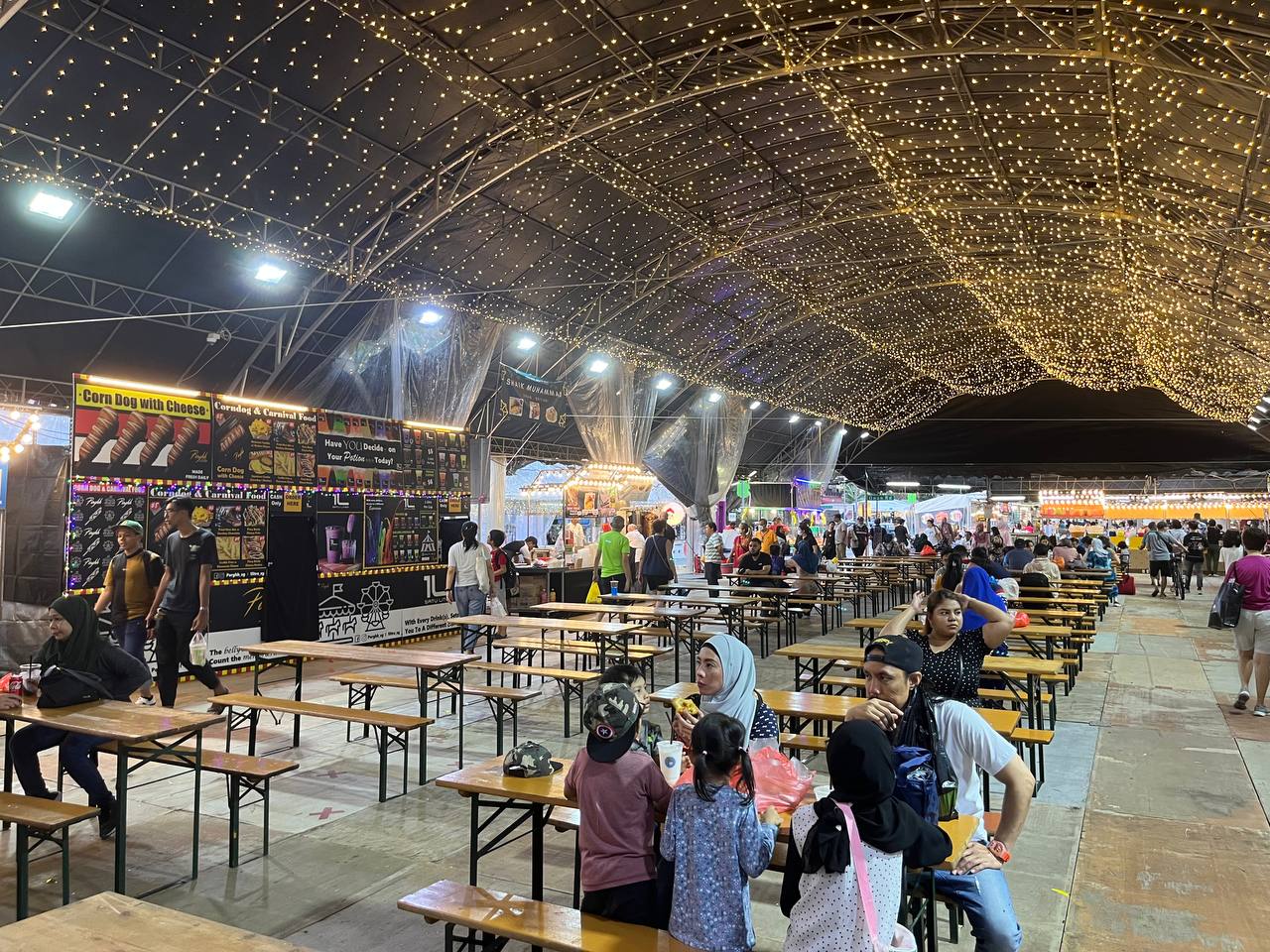 As well as an upper deck with lounge-like seats: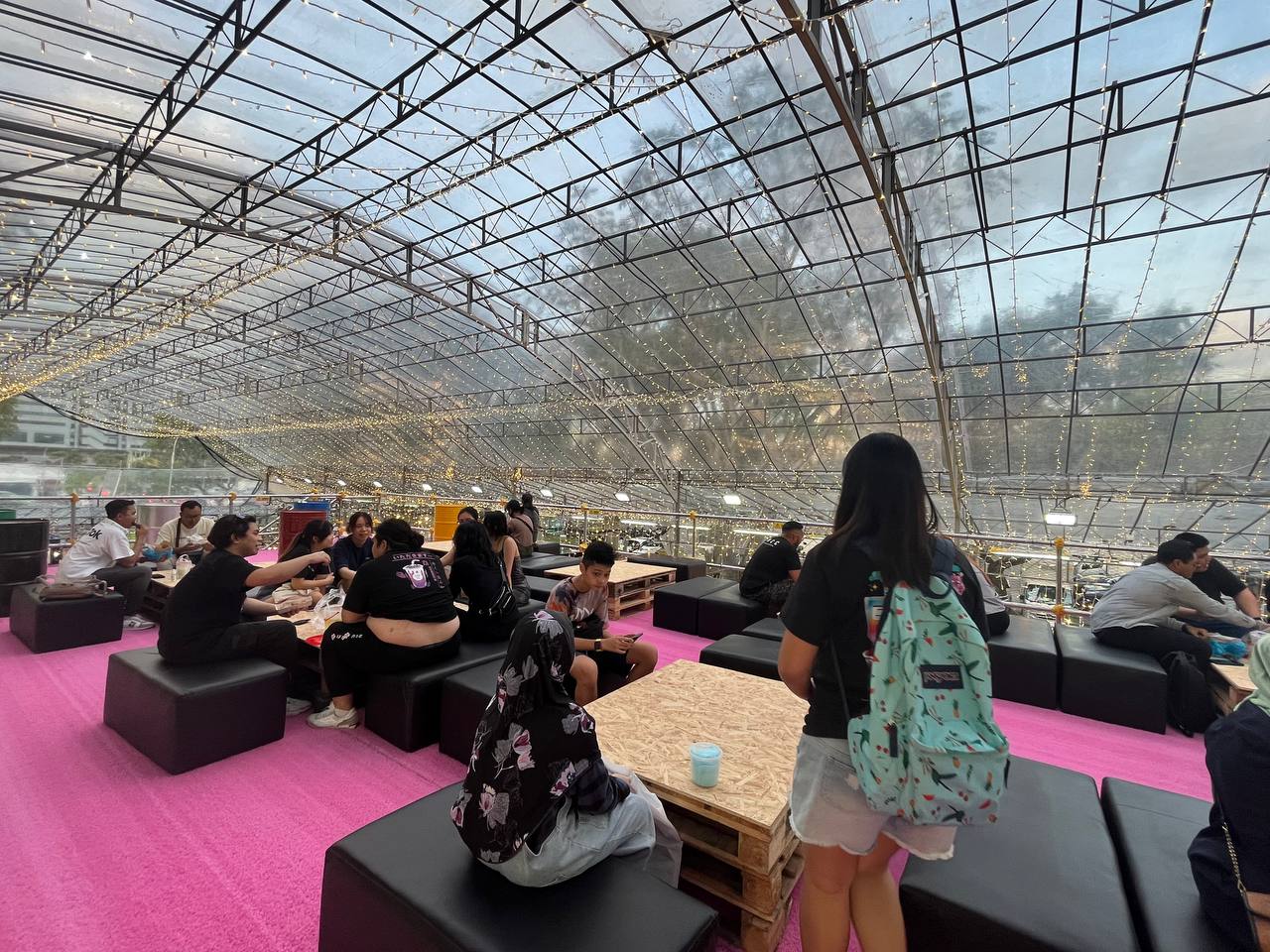 Do note that there is a maximum capacity at some of these seating areas — for example, a 50-pax limit at the upper deck.
Here are some of the food items we tried at the bazaar:
1. Chilli beef fries (S$12) @Katoshka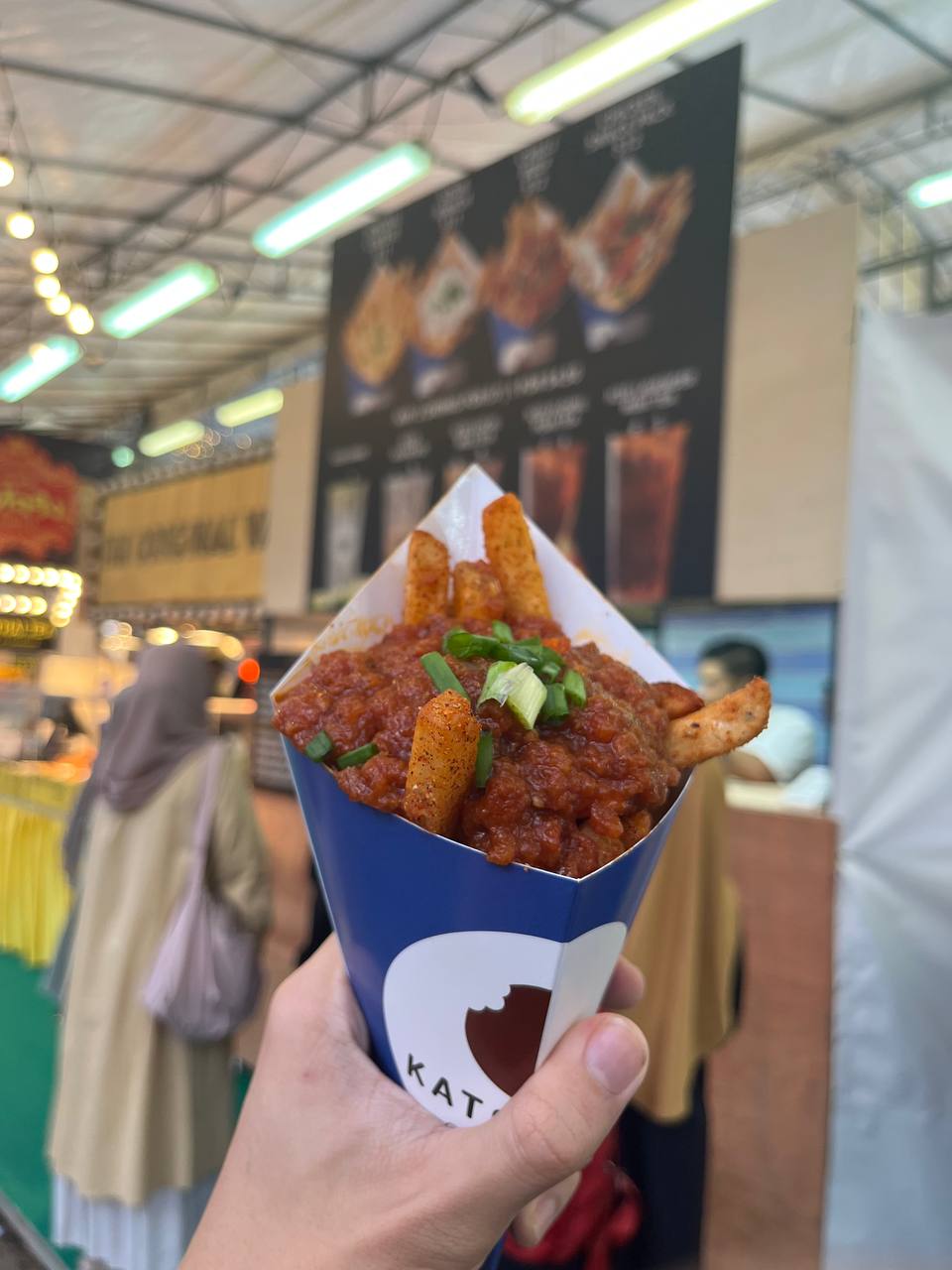 For this dish, the star of the show is definitely the chilli beef sauce.
It complemented the fries really well with its spicy and tangy flavour that wasn't too jelak.
Those who can't take spicy food should try their other options though, as the chilli beef sauce has quite a kick.
Verdict: 4/5
2. Watermelon fizz (S$6) and mango float (S$6) @ Mango Bossku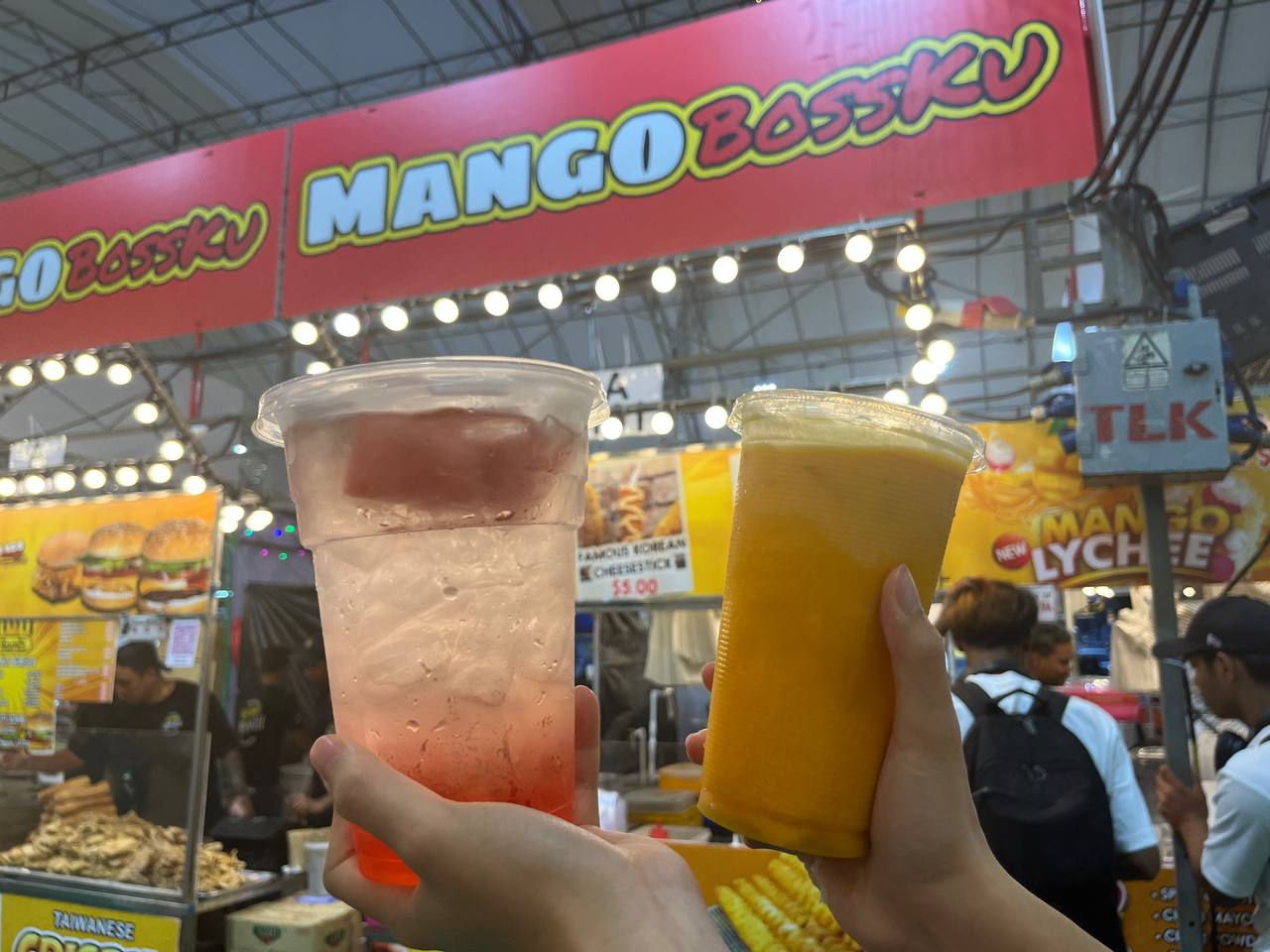 Ice-cold drinks are definitely a must-have, especially given the recent hot weather.
We expected the mango float to be milkier, but it was surprisingly refreshing, blended with real sweet mangoes.
The watermelon fizz was nice at first but tastes just like ice cream soda after a few sips.
Verdict: 3.5/5
3. Lekor with signature sambal (S$6.90) @ Jom Lekor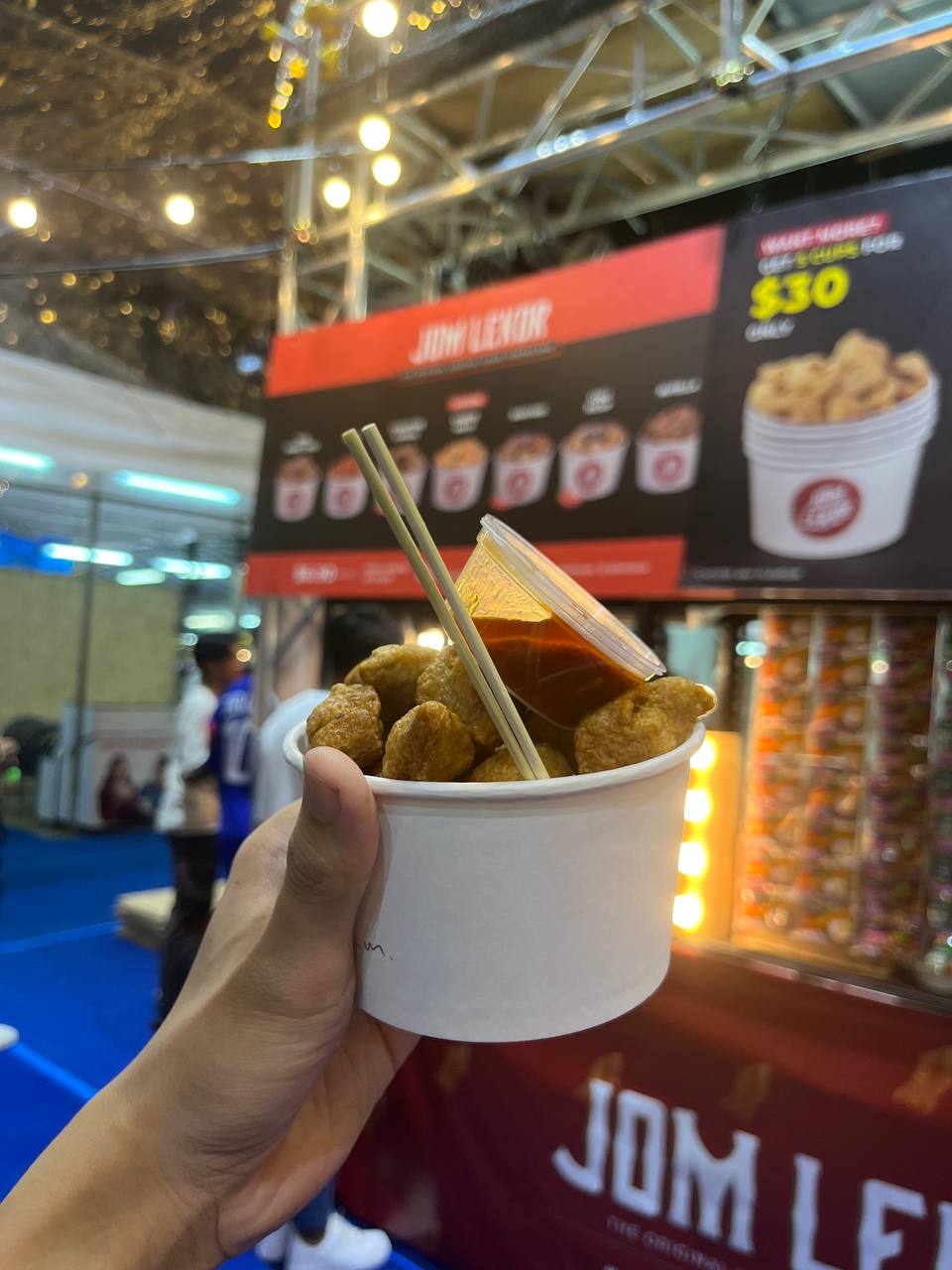 Compared to the typical lekor we've tried, the ones from Jom Lekor were conveniently bite-sized. We just couldn't stop taking bite after bite.
Dipping the lekor in the sambal made it even more difficult to control ourselves.
Despite leaving it out for a while, the snack stayed crispy.
Would definitely recommend it if you're looking for a quick bite.
Verdict: 4.5/5
4. Indomie with chicken cutlet (S$6) @ Jom Lekor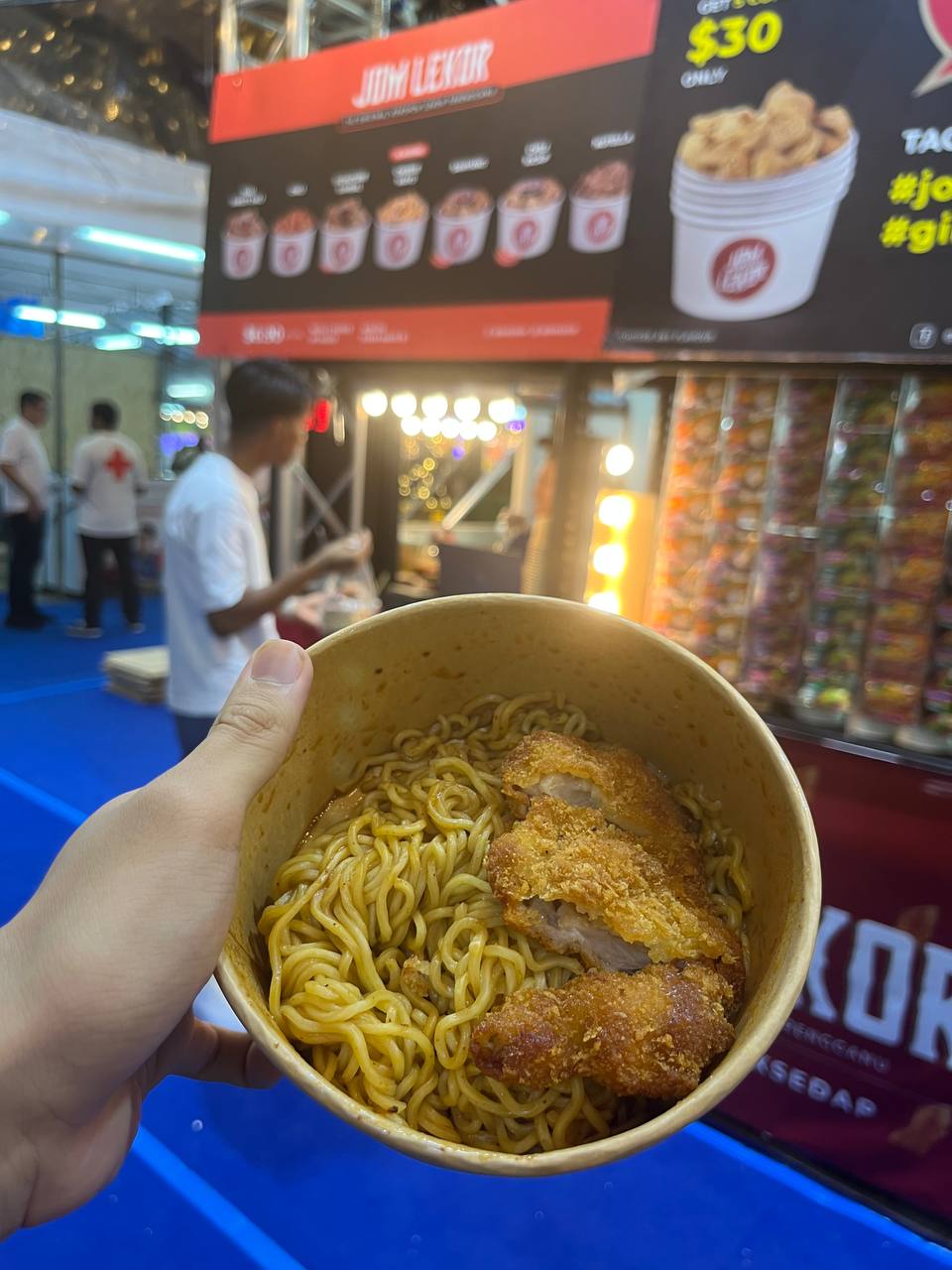 Another savoury item we got from Jom Lekor was their Indomie served with chicken cutlet.
The stall allows you to choose from an array of Indomie flavours, and we chose rendang.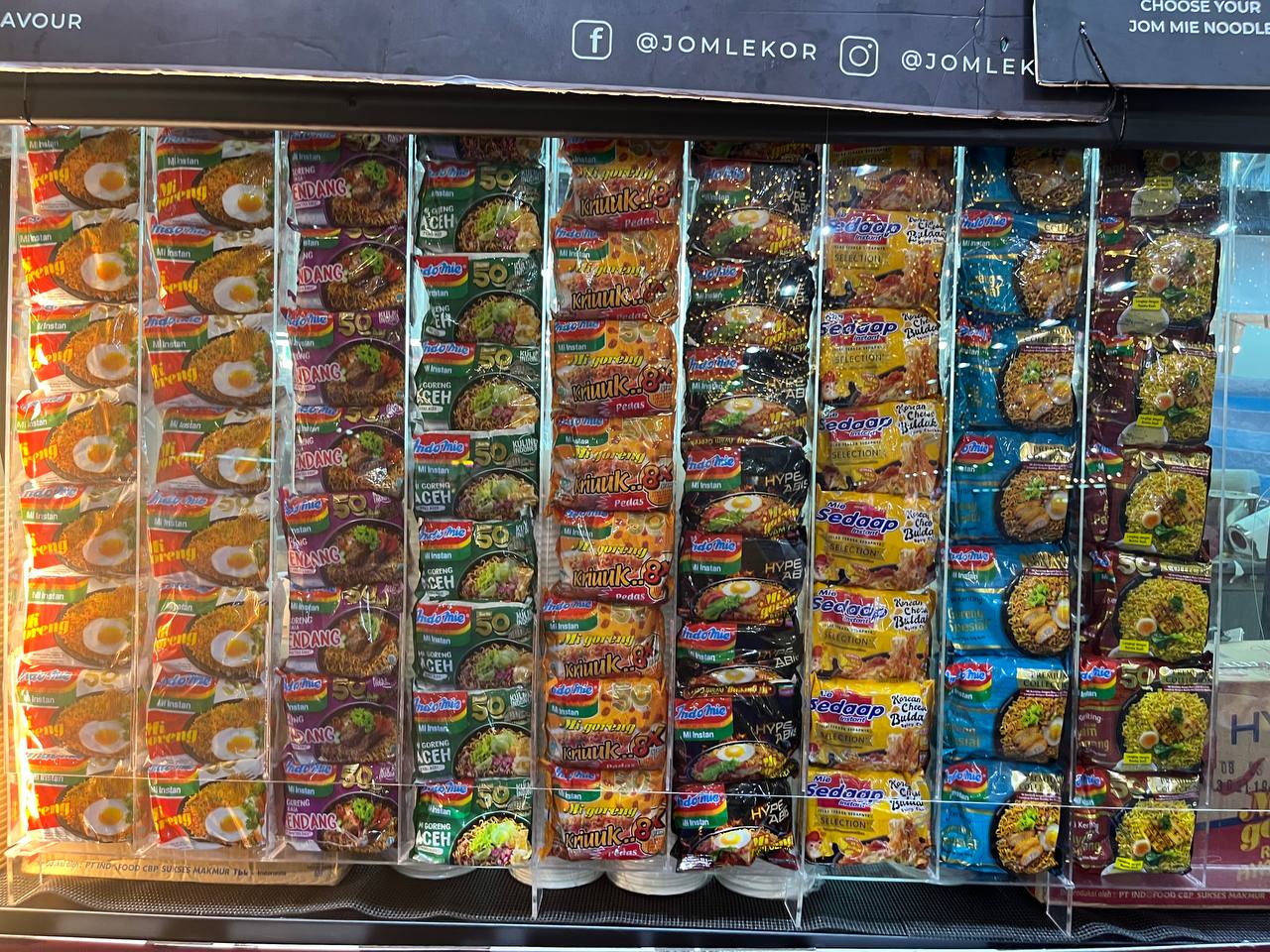 Perhaps we took too much time taking photos and videos of the food, but the noodles were a little too soggy for our liking by the time we started eating.
Also, the rendang flavour tasted rather bland. We love our MSG, and probably should have stuck to the OG Indomie option.
The dish's saving grace was the chicken cutlet which was sufficiently crispy and tender.
Verdict: 3/5
5. Japan banana (S$6.90) @ Rainbow Works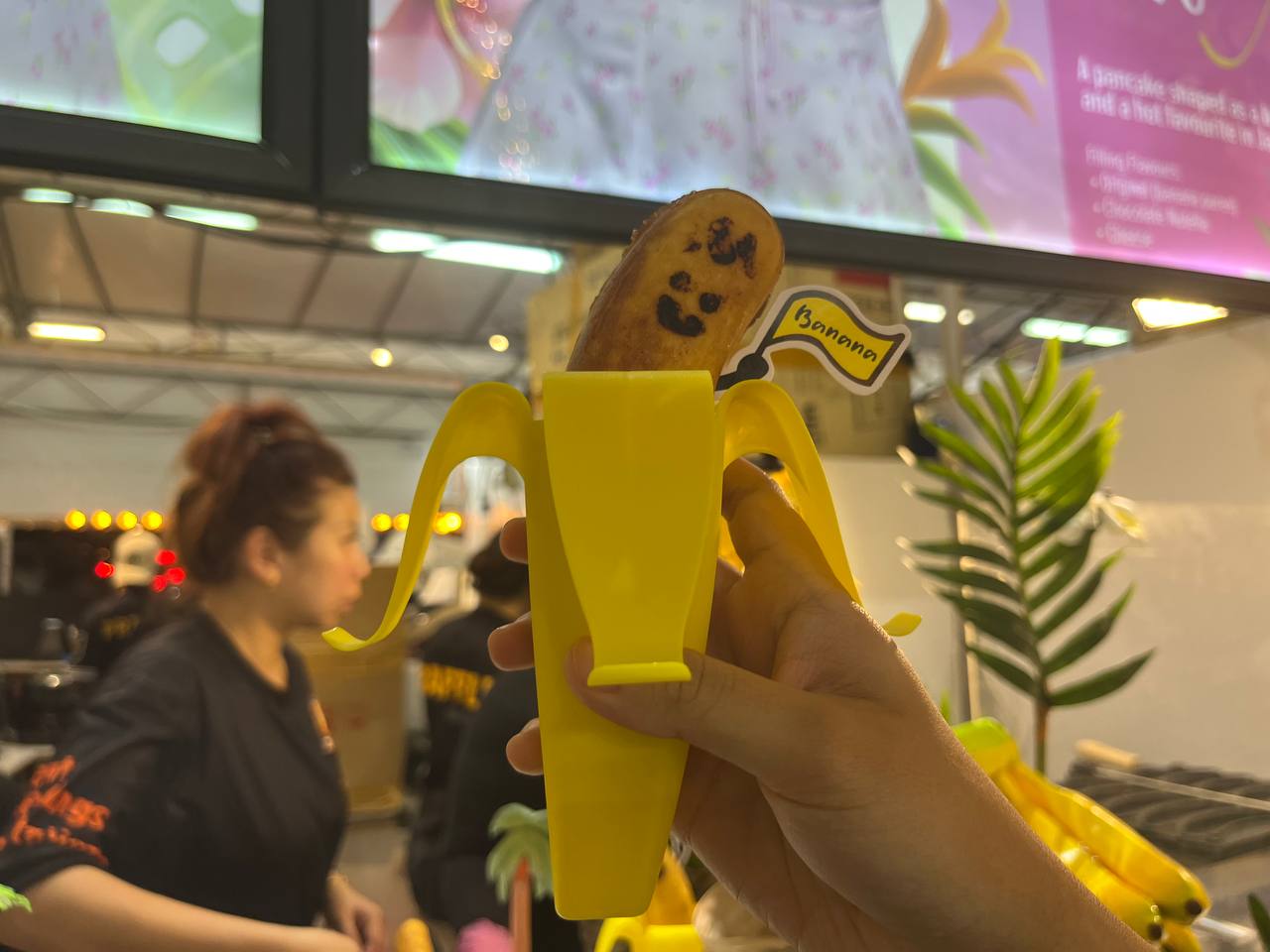 We'll be honest, we only bought it because it's freaking adorable. We had zero expectations going in.
We found out that you can choose your preferred filling, and we chose banana puree.
After taking a big bite, we're sad to report that we didn't get any filling. Not event a hint of banana flavour.
If you like plain pancakes, then you'll like this.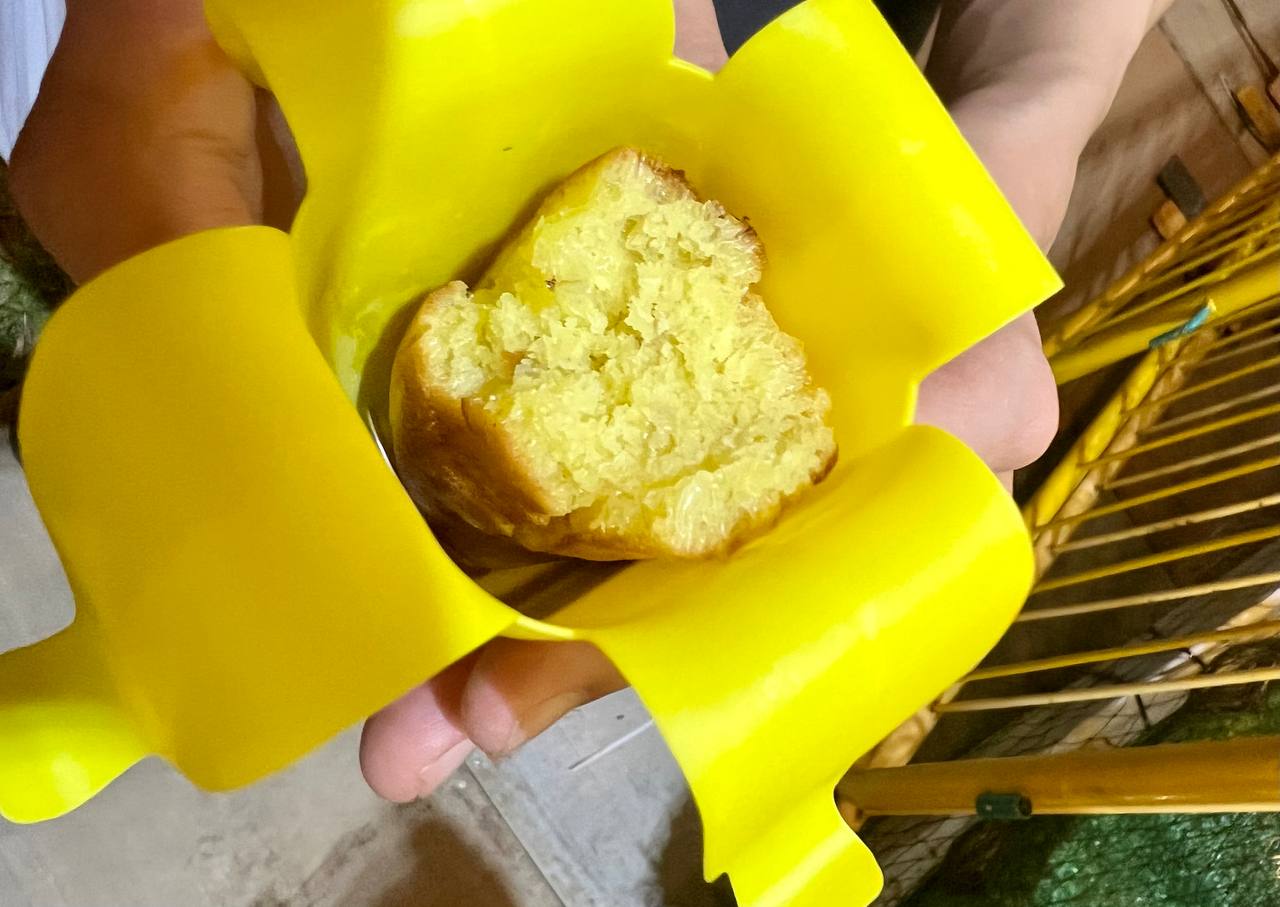 Only towards the end of the snack did we actually get a taste of banana puree.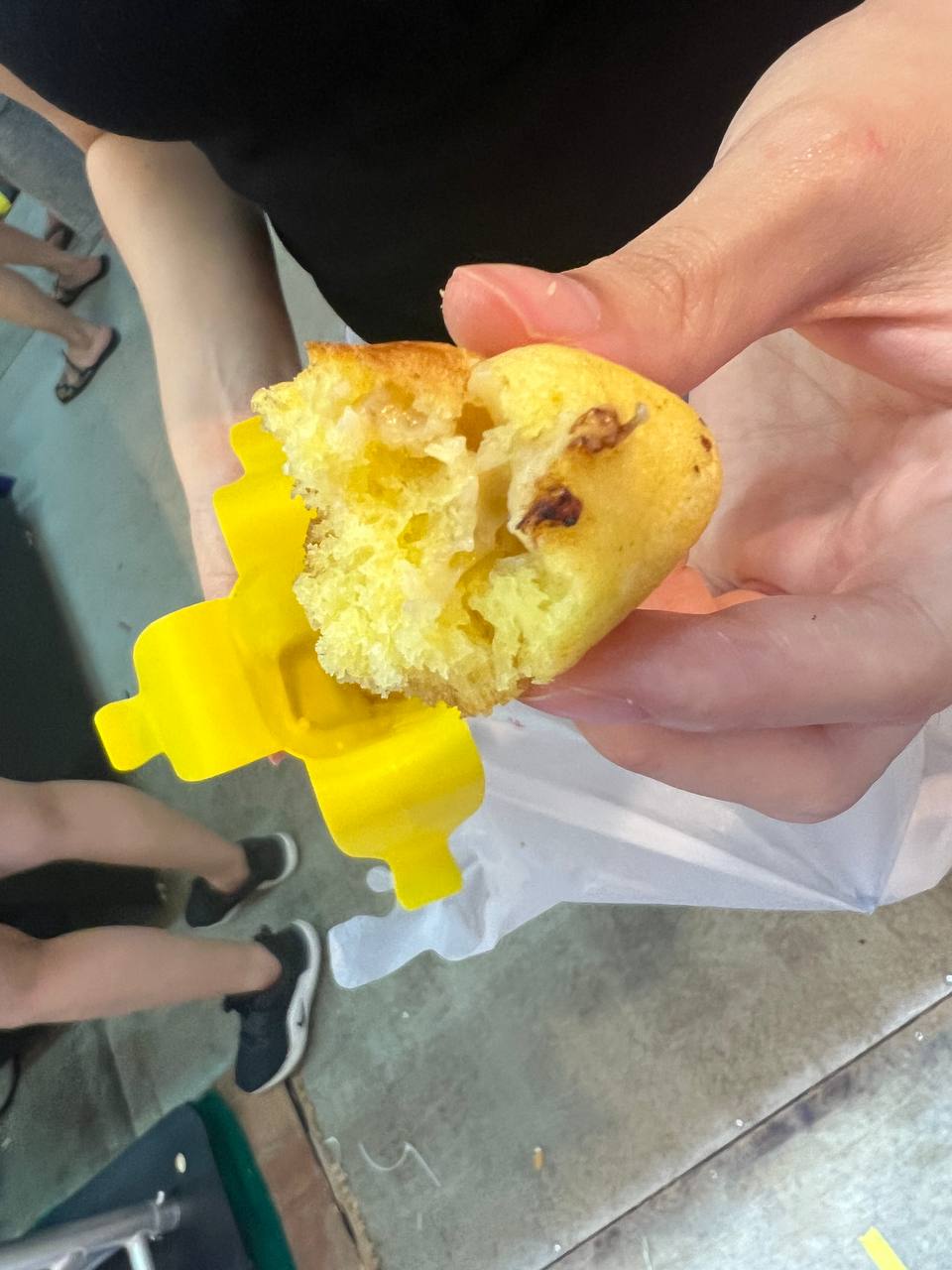 Oh well.
Verdict: 3/5
6. Beef dendeng (S$6 for 100 grams) @ Ramly Burger stall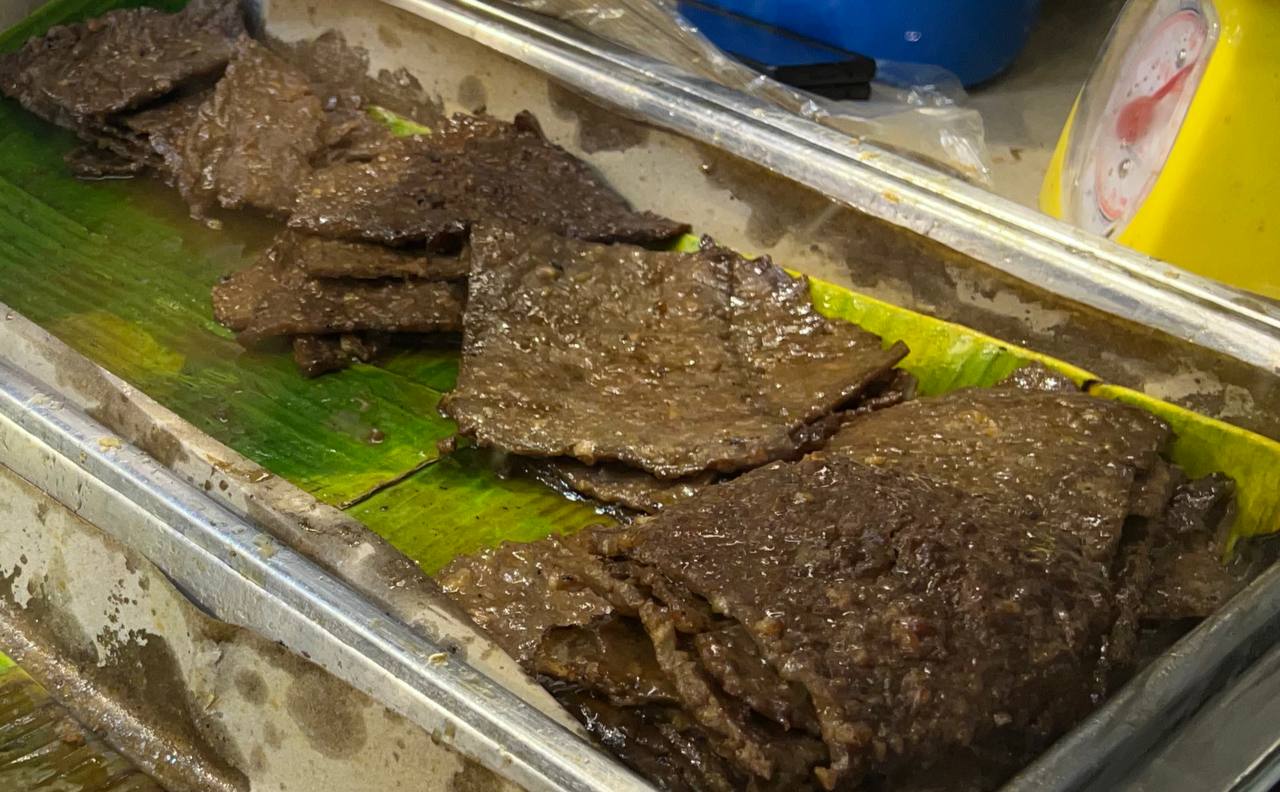 We couldn't leave the bazaar without trying the more traditional options.
The dendeng was well-spiced, sweet and easy to bite.
We'd recommend sharing a slice between two people because the oily aftertaste can be surfeiting.
Still yum, though.
Verdict: 4/5
Related articles
Congratulations! You have made it to the end of the article (whether by speed-scrolling or otherwise). This alone qualifies you to apply for the role of a Lifestyle & Entertainment writer at Mothership. Click here to find out more.
Top image by Russell Ang
If you like what you read, follow us on Facebook, Instagram, Twitter and Telegram to get the latest updates.