Follow us on Telegram for the latest updates: https://t.me/mothershipsg
Hong Kong police will resume searching for the missing body parts of model-socialite Abby Choi Tin-fung on Wednesday, March 1, according to South China Morning Post.
Officers in white personal protective equipment will likely require two more days to work their way through the Ta Kwu Ling landfill in the New Territories, which is about the size of a football field, HK01 also reported.
Excavators and bulldozers will be used in the search operations expected to last till Thursday, it was also reported.
Drones were also deployed.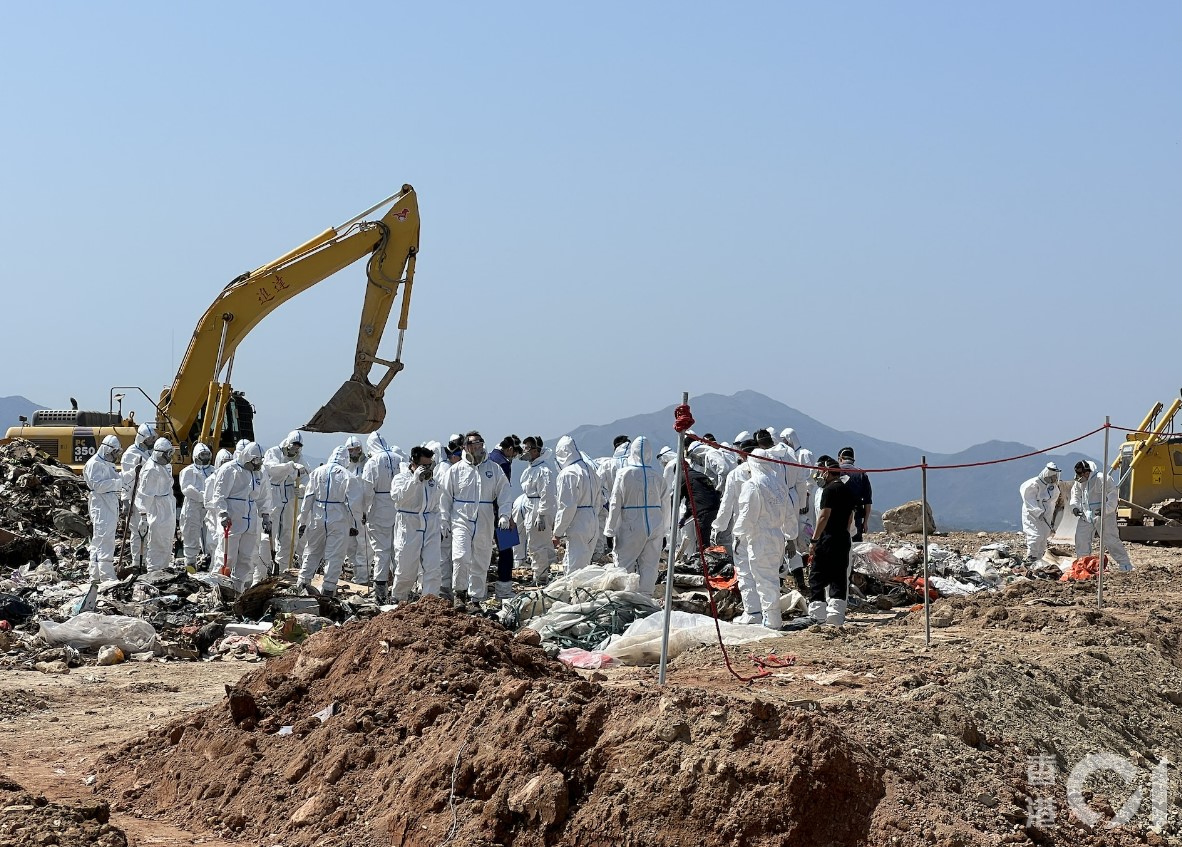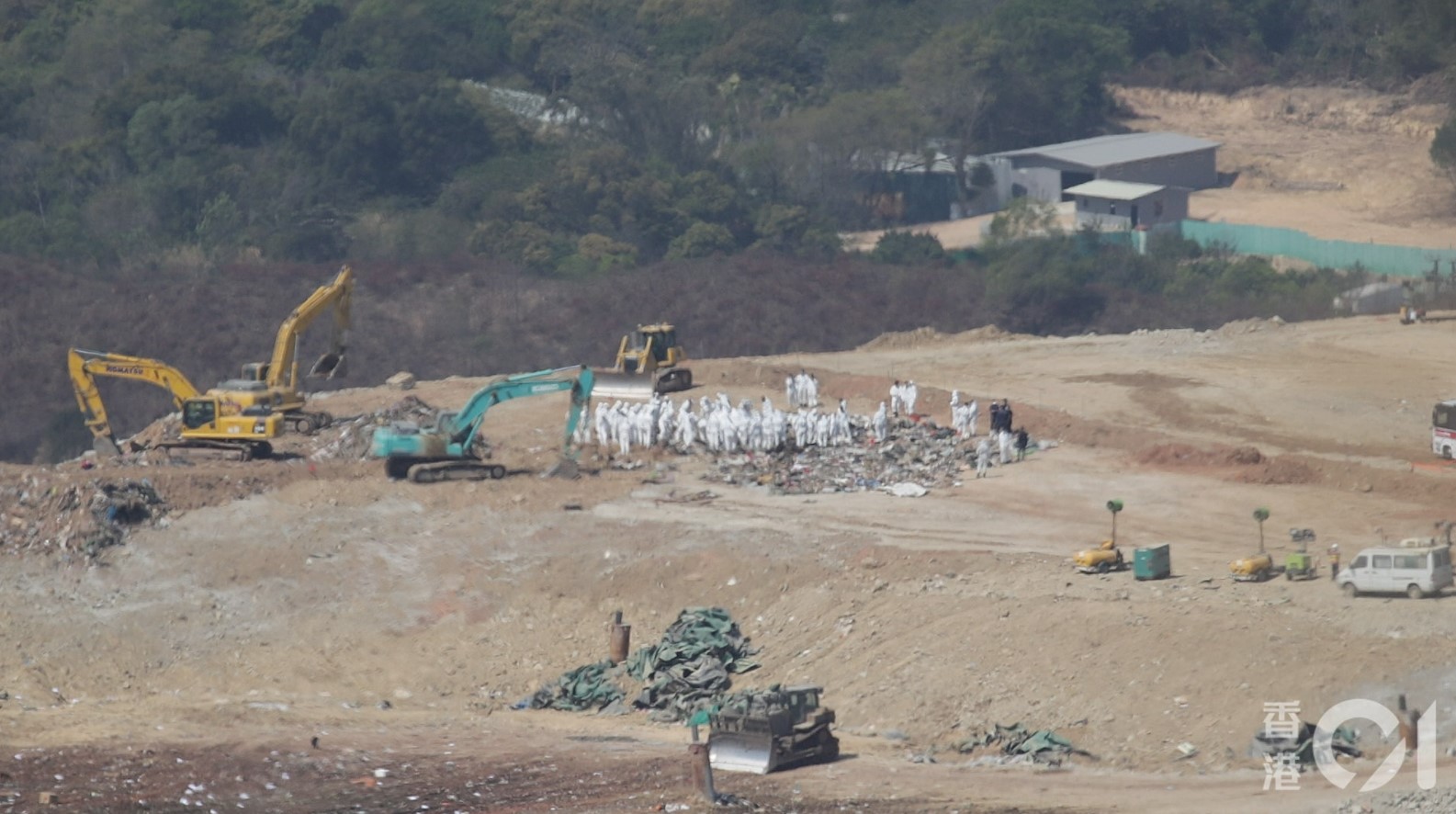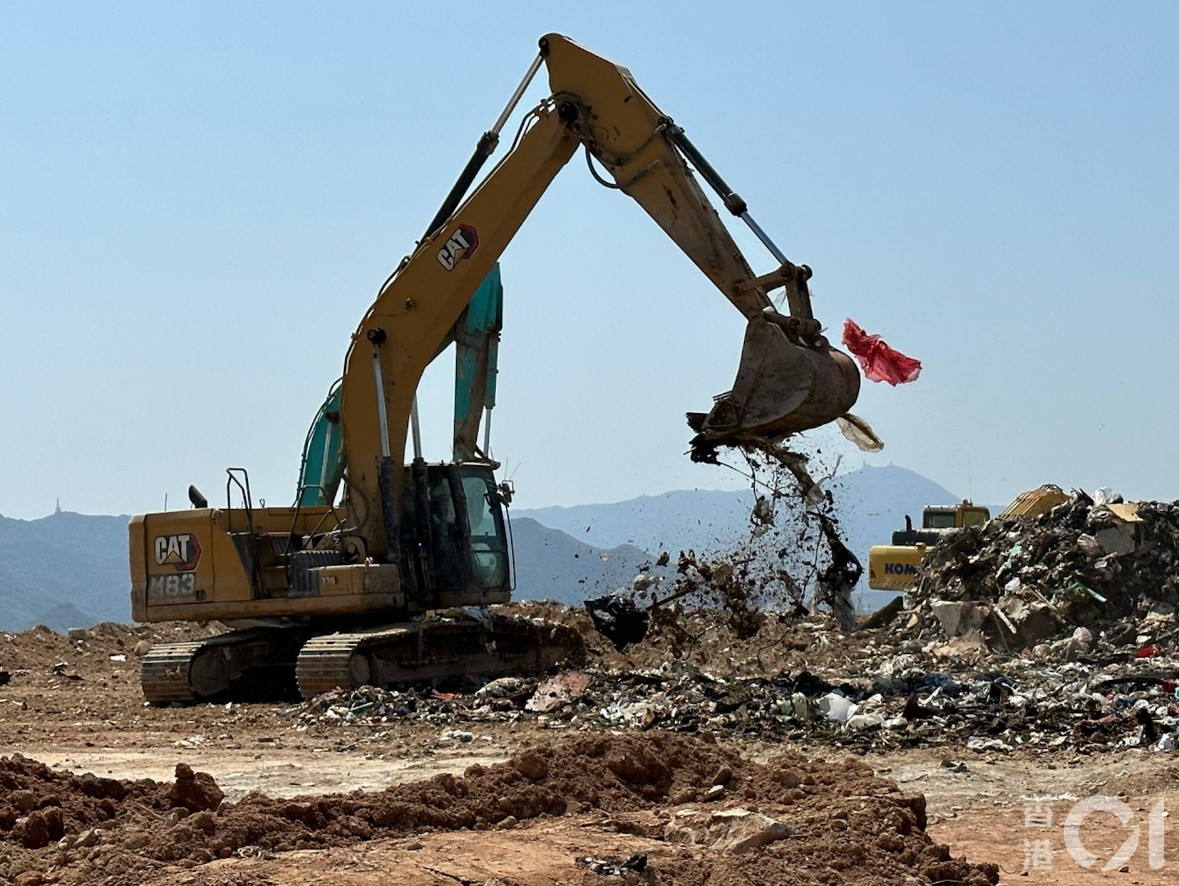 More than 100 police officers had combed through the landfill in Ta Kwu Ling on Tuesday.
Officers managed to recover several bones that would need to be tested for confirmation of their origins, SCMP reported Superintendent Alan Chung Nga-lun of the force's Kowloon West regional crime unit as saying about the operations.
But the search was halted at 5pm after not yielding anything else.
The targeted area was about 3m to 5m deep, HK01 reported.
What led to landfill search
Chung said security footage suggested someone on Feb. 22 had thrown away evidence at a refuse collection point.
The person had allegedly abandoned larger pieces of bones, such as Choi's spine and arms, as well as other body parts, clothing, phones and murder weapons, in other areas.
After locating the rubbish chute, the authorities contacted the rubbish truck driver and zeroed in on a specific area in the landfill where they believe the items could be buried at.
The development sparked Tuesday's search of the landfill.
Police also confirmed the location where the daily rubbish was unloaded and were confident they could recover the evidence.
The gruesome murder came to light on Friday, Feb. 24 after police found two severed legs believed to be Choi's inside a refrigerator at a rented property.
A skull and several ribs were subsequently discovered in a large soup pot seized from the property.
Background
Choi has four children, two of whom she had with her former husband, Alex Kwong Kong-chi, who has been charged with murder.
In addition to Kwong, three former in-laws were remanded in custody without bail on Monday, Feb. 27, in connection with Choi's murder.
The death of the 28-year-old socialite has attracted worldwide media attention over the past week.
A 47-year-old woman, arrested on Sunday, Feb. 26, on suspicion of aiding and abetting a suspect in the murder, was released on bail, pending further investigation, police on Tuesday said.
She must report to police next month though.
The woman, surnamed Ng, who worked as a masseuse, was the alleged lover of Choi's former father-in-law and was accused of helping him rent the ground floor flat of the house in Lung Mei Tsuen where partial remains of the victim was found.
Ng was also suspected of helping Choi's ex-husband evade police.
She allegedly rented a luxury flat earlier in February in the Arch Sky Tower development in West Kowloon to hide him.
Ng and Choi's former father-in-law had been in a relationship for about six months.
Motive of murder
According to HK01, police believe that the murder is linked to a dispute between Choi and her former in-laws over a property in the upscale Kadoorie Hill neighbourhood, which is located in Kowloon.
Choi reportedly had arguments with her former father-in-law after she said she wanted to sell the house, which had been purchased under his name.
She is believed to have promised to move the family somewhere else, but her former father-in-law disagreed.
Top photos via xxabbyc Instagram & HK01
If you like what you read, follow us on Facebook, Instagram, Twitter and Telegram to get the latest updates.