The Turkish Embassy in Singapore has temporarily suspended its collection for in-kind donations till further notice after receiving a large influx of donations.
What they need the most now are volunteers to help sort and pack the items at their collection point at Genting Lane.
Mothership previously reported that the embassy has stopped accepting public donations at their office and diverted all in-kind donations to a collection centre at 10 Genting Lane, #06-00.
However, due to a large number of donations, the premises, which belong to the Black Hole Group, are once again overwhelmed.
Just look at these photos taken at 10 Genting Lane this afternoon (Feb. 10):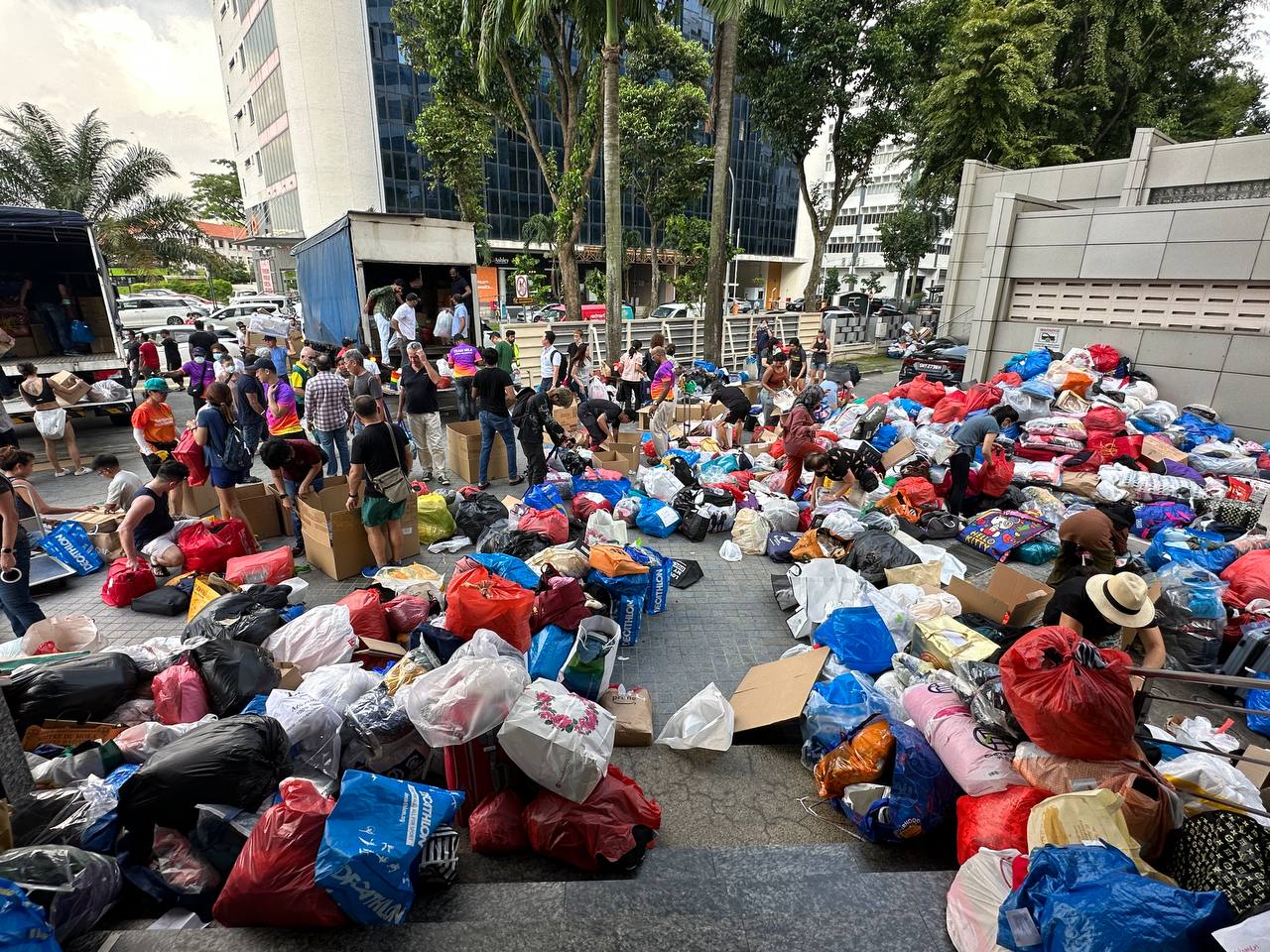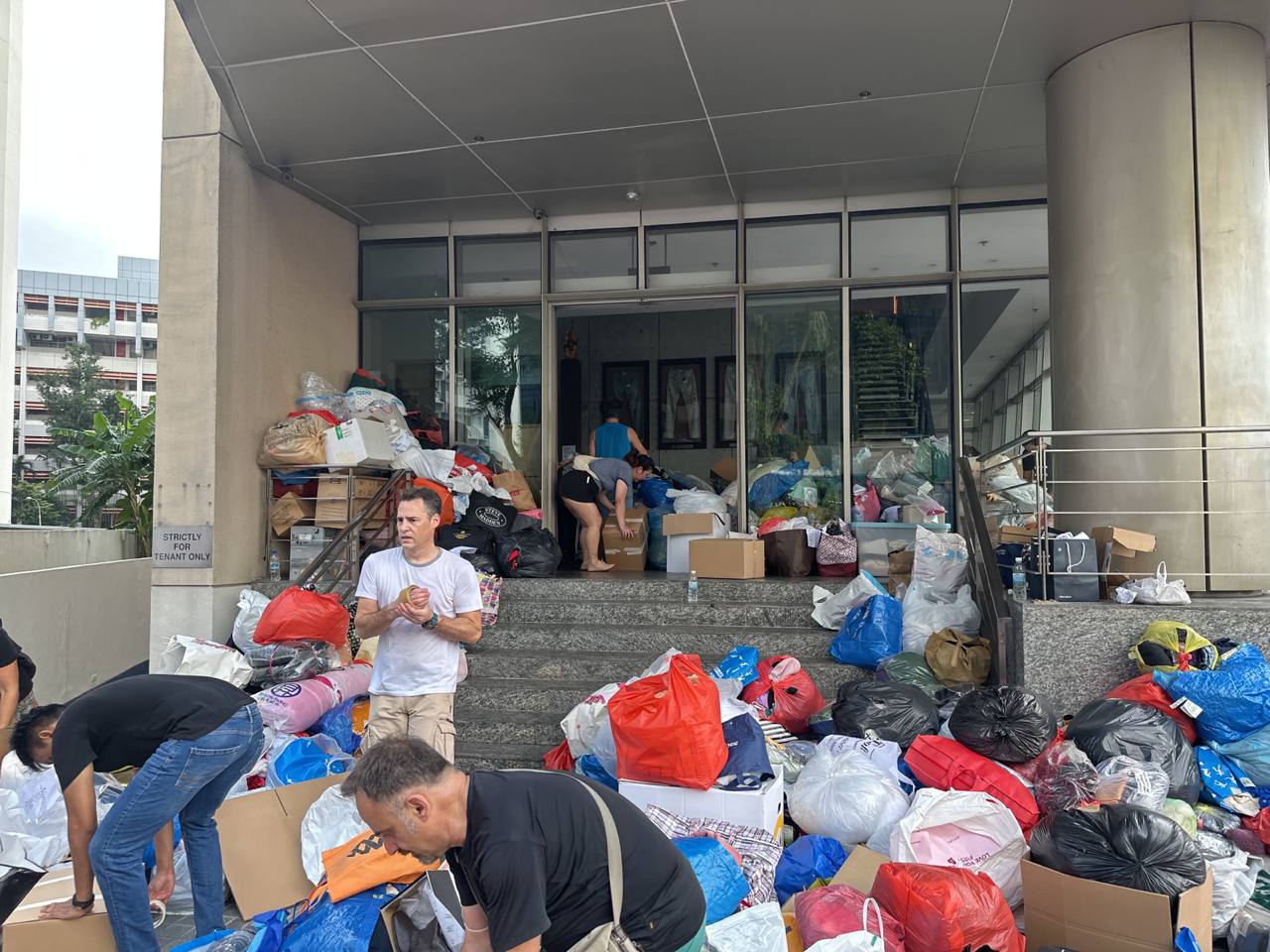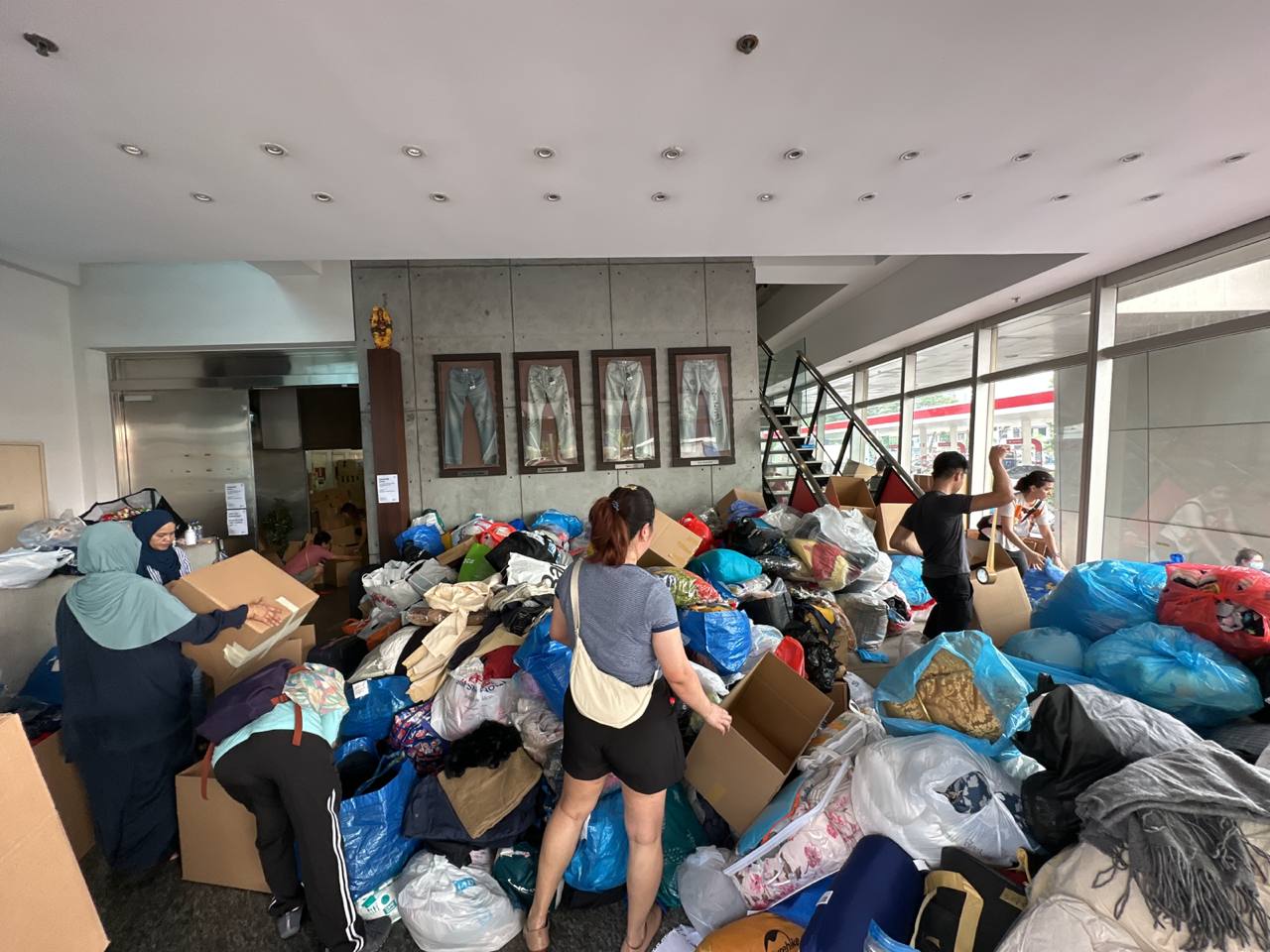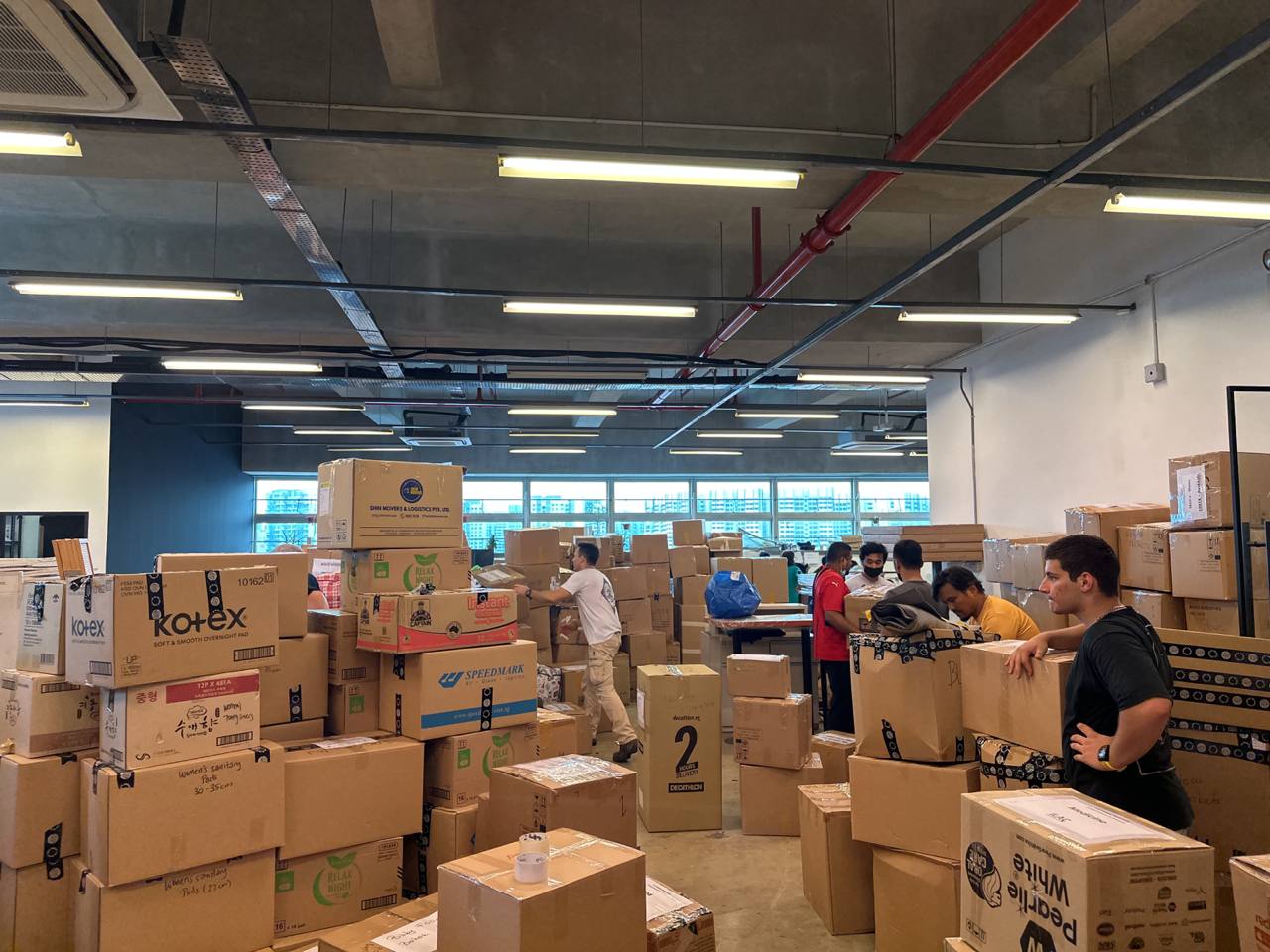 More volunteers needed
Even though it is estimated to have over a hundred volunteers on the ground, the situation is still quite dire.
Volunteers could be seen rushing around.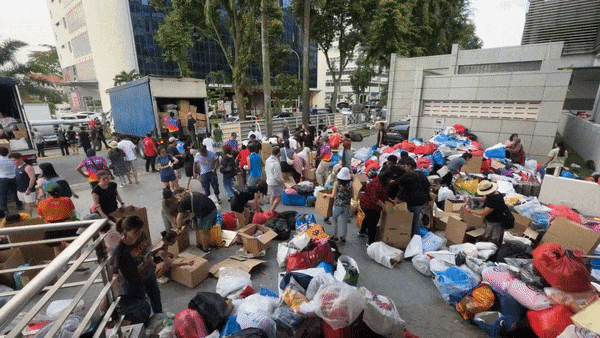 Some even formed a line to pass supplies onto a truck.
A volunteer also highlighted that there were people who dropped off items that they did not want anymore or contributed things that cannot be sent to Turkey such as packet drinks or clothes that were not in good condition.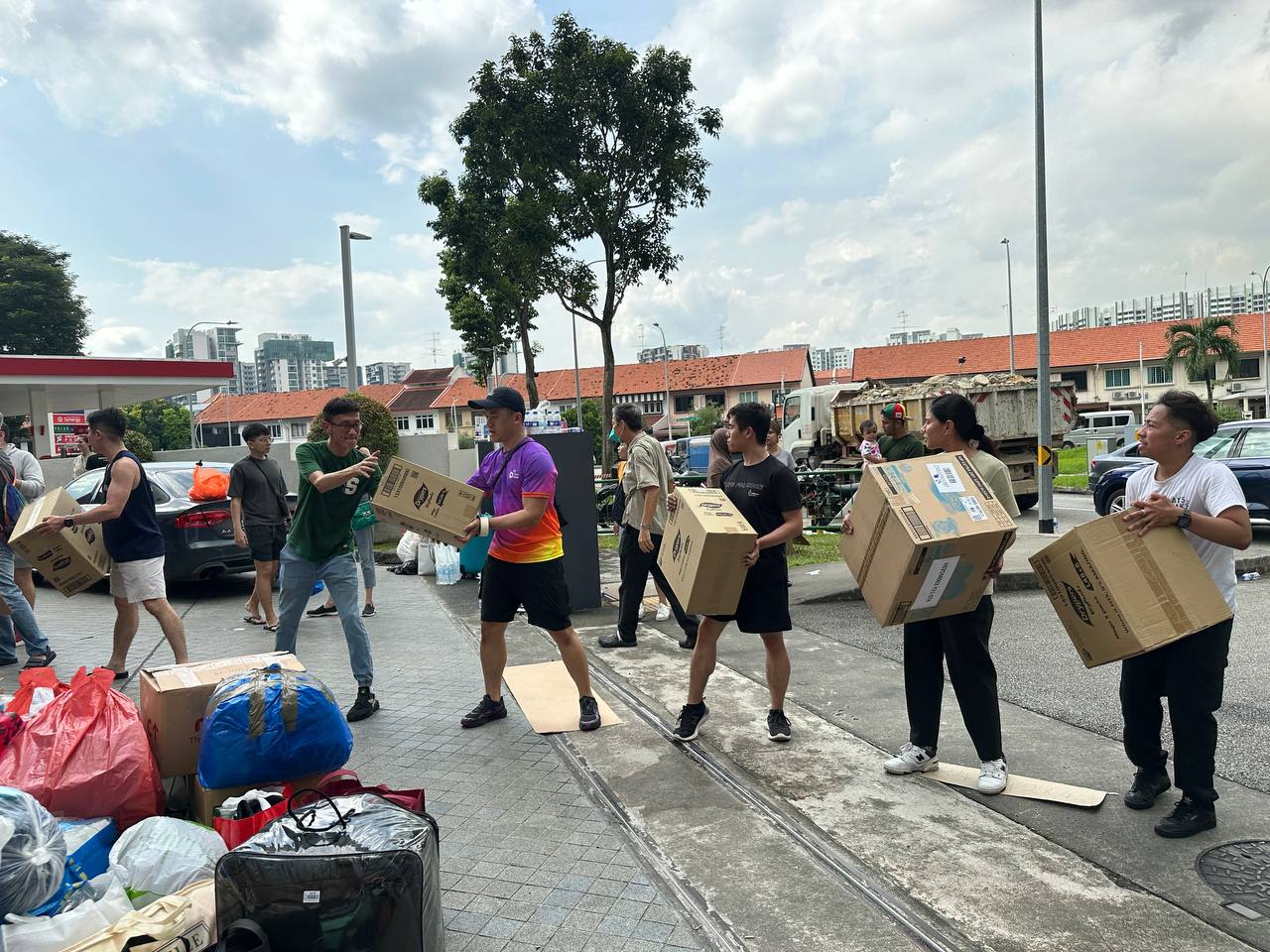 Fiyyaz, a volunteer from BravoZulu SG, told Mothership that they are rushing to send the supplies by air freight tonight and hope people can "hold their horses" with donations.
"We are overwhelmed with so many supplies by the love of Singapore, but we really need more volunteers than donations right now. We are literally on the road at the main gate. If you look at the photos, I'm not kidding…."

When asked how people can volunteer, he said, "Just come down!"
Interested volunteers can also join the Whatsapp chat group for more information.
Watch more here:
All images and additional reporting by Mothership/Sheryl Seah and Isaac Wong
If you like what you read, follow us on Facebook, Instagram, Twitter and Telegram to get the latest updates.