Follow us on Telegram for the latest updates: https://t.me/mothershipsg
A domestic helper in Singapore has been gifted a gold bracelet from a golden retriever. Kind of.
Cooper the good boy
If you're on TikTok, you may have come across an account @wreckitcooper featuring the fluffy three-year-old canine named Cooper.
After all, Cooper is somewhat of a celebrity on the social media platform, and has over 139,000 followers and 4.7 million likes.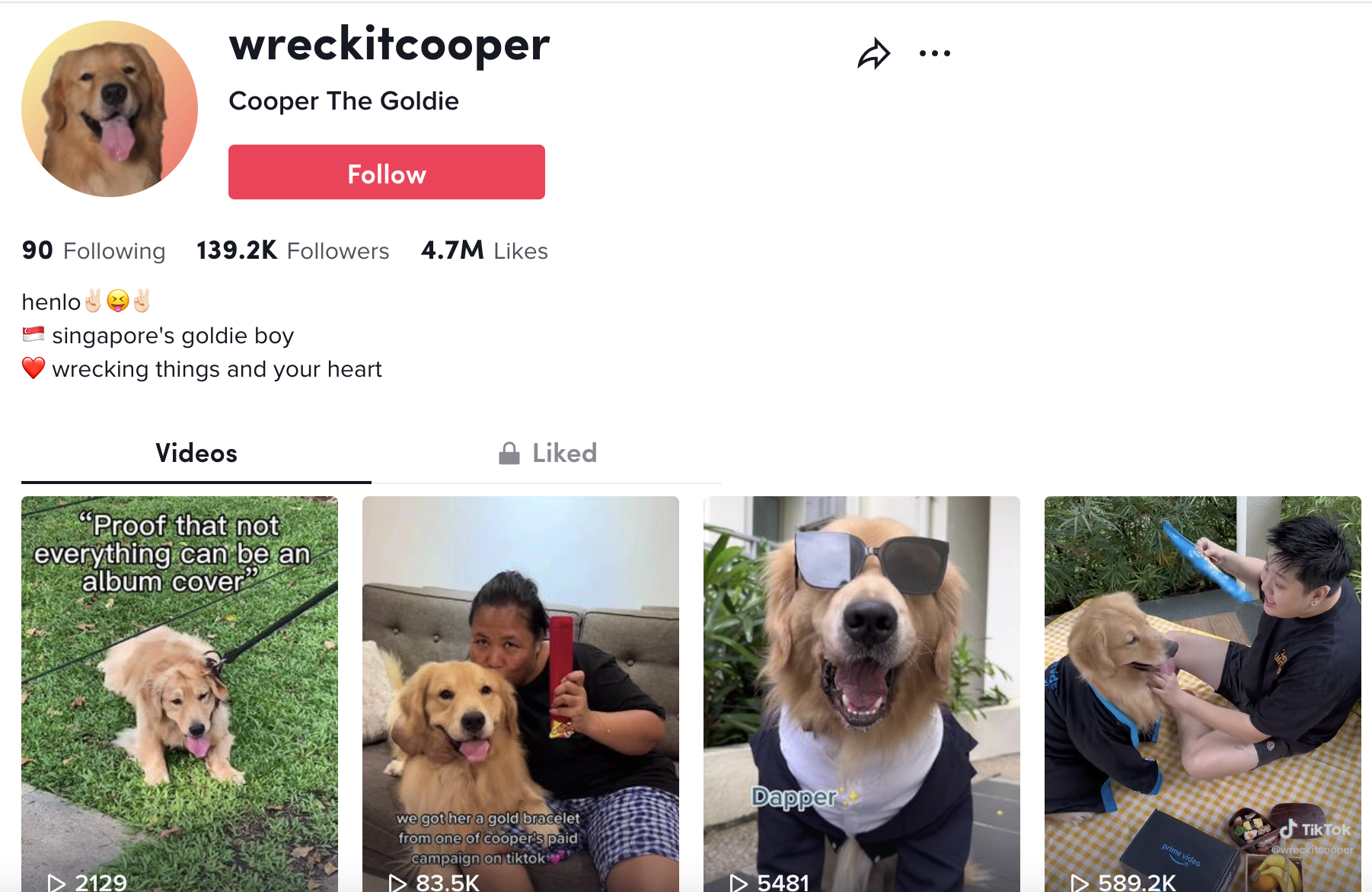 But more than just an entertaining goofball, Cooper apparently also brings home the bacon by being the face of several paid social media campaigns.
Used dog's earnings to reward helper
Cooper's human owner had used the earnings from these campaigns to buy a gold bracelet as a reward for their domestic helper.
According to a TikTok that was uploaded five days ago, the helper has been caring for Cooper since it was a puppy.
Cooper's owner surprised the helper, who walked into a bedroom to find Cooper clasping the red velvet jewellery box between his jaws.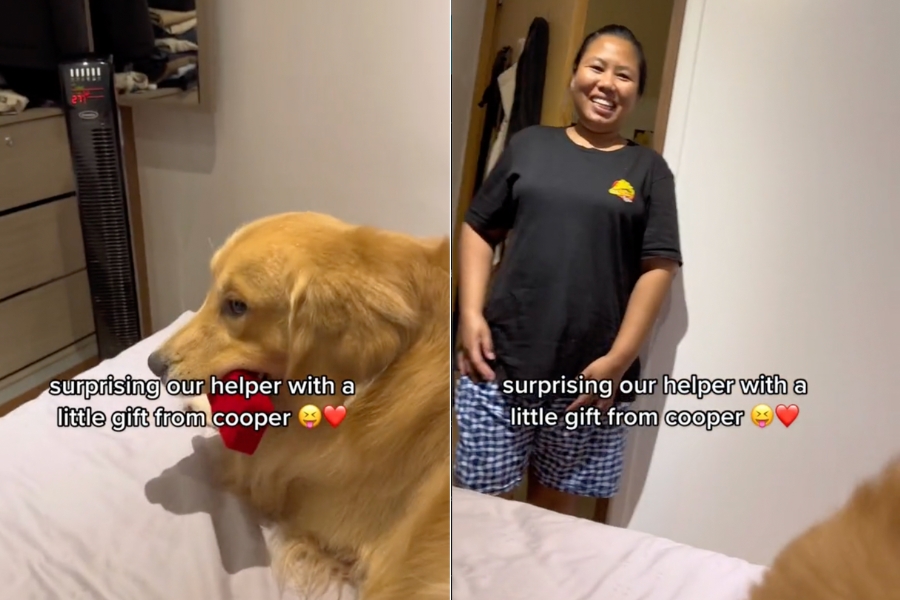 Golden retriever retrieving
Like a true good boy, Cooper presented the surprised helper with the jewellery box he had "retrieved".
It also attempted to land some kisses on the helper, who was grinning ear to ear.
Someone offscreen put on the bracelet for the helper, while Cooper dutifully inspected the shiny object, sniffing the jewellery with its snout.
Seemingly overjoyed, the helper later gave Cooper a couple of kisses of her own.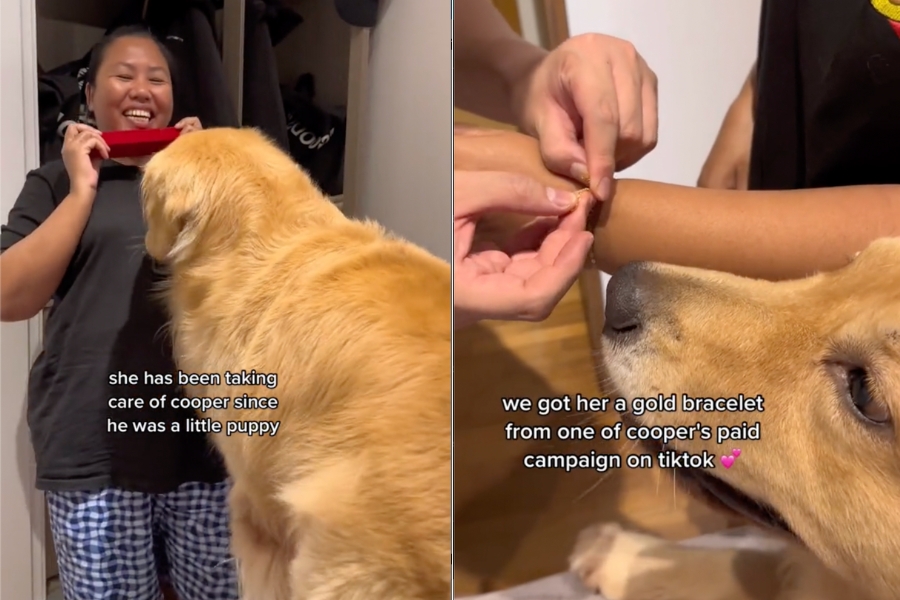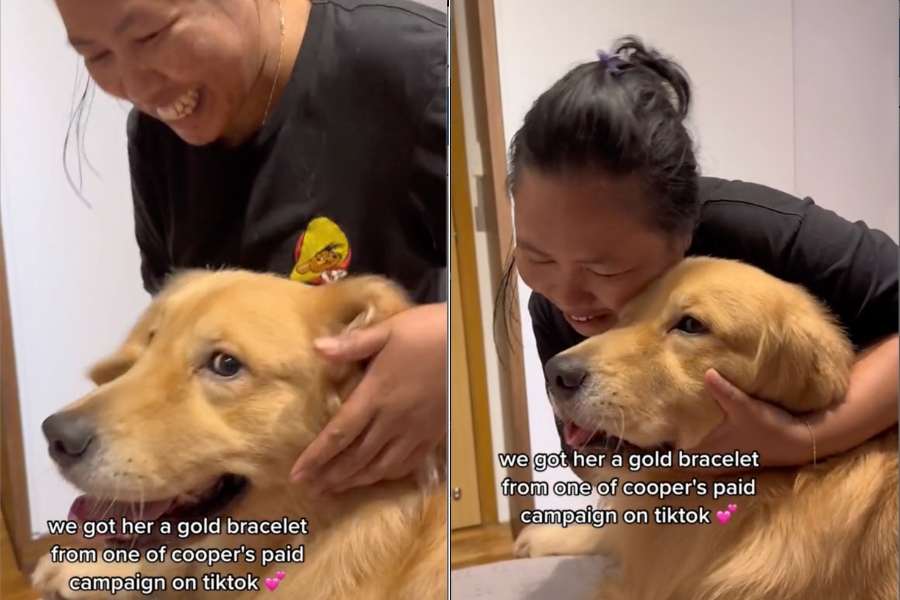 Here are some other things that Cooper has retrieved:
Related stories
Congratulations on making it to the end of this article. That makes you different. The sort who likes to consume such content. And possibly create your own. For us. The type of content to get more of our readers to stick till the end. Want to write for us? Check this out.
Top image screenshot from @wreckitcooper/TikTok
If you like what you read, follow us on Facebook, Instagram, Twitter and Telegram to get the latest updates.