Follow us on Telegram for the latest updates: https://t.me/mothershipsg
Popular Japanese unagi fast food chain, Unatoto, will be opening its first Singapore outlet on Jan. 25.
Those in the Central Business District (CBD) area will be able to enjoy an assortment of dons (rice bowls) from S$8.50.
First impressions
If there's one thing you should know about me, it's that I'm a sucker when it comes to Japanese food (I'm a big fan of ramen and unagi, thanks for asking).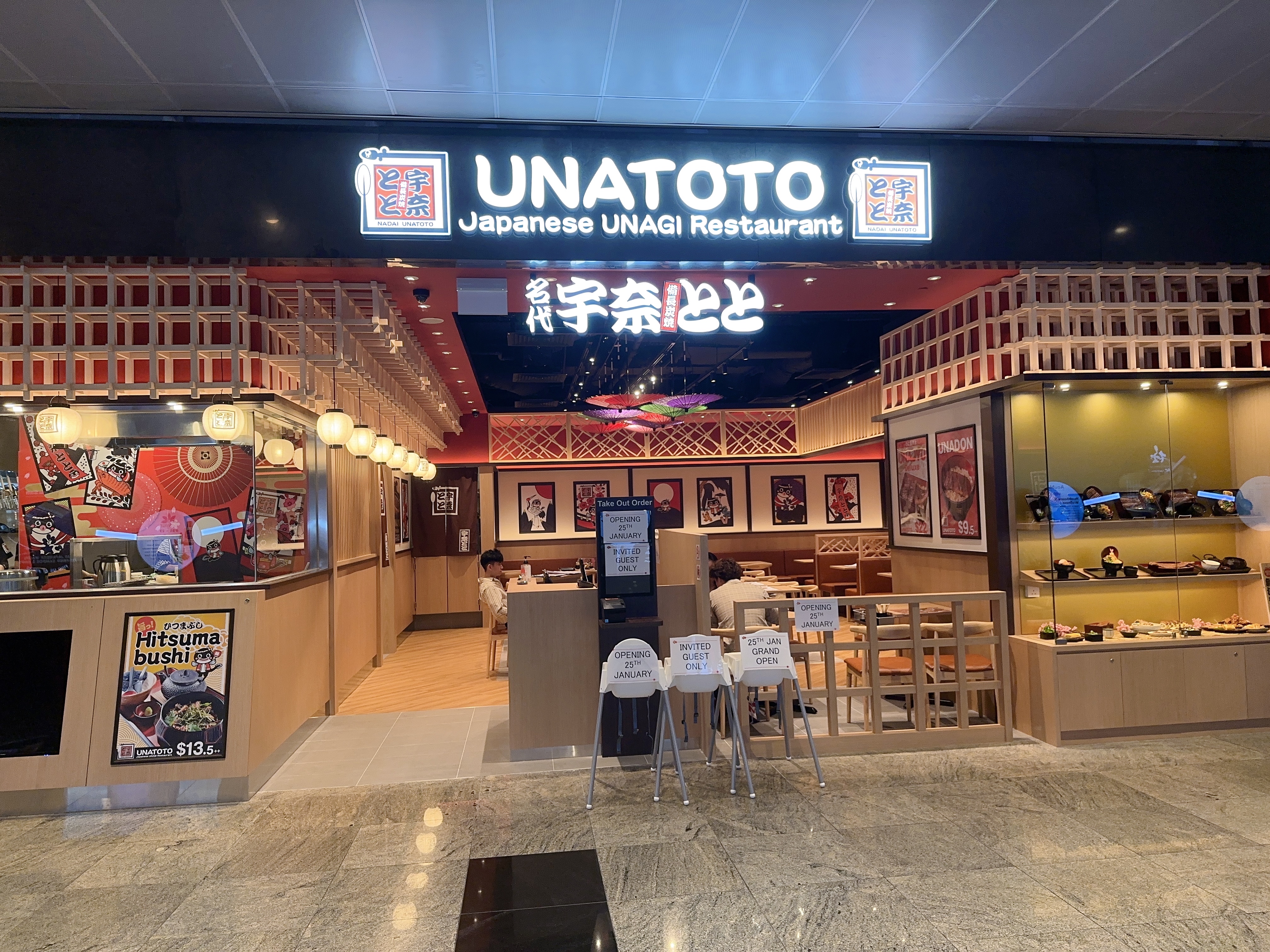 Based on our first impressions, well, it looks just like any other Japanese eatery in Singapore.
Despite being relatively small in size, there were plenty of seats available for customers to dine in.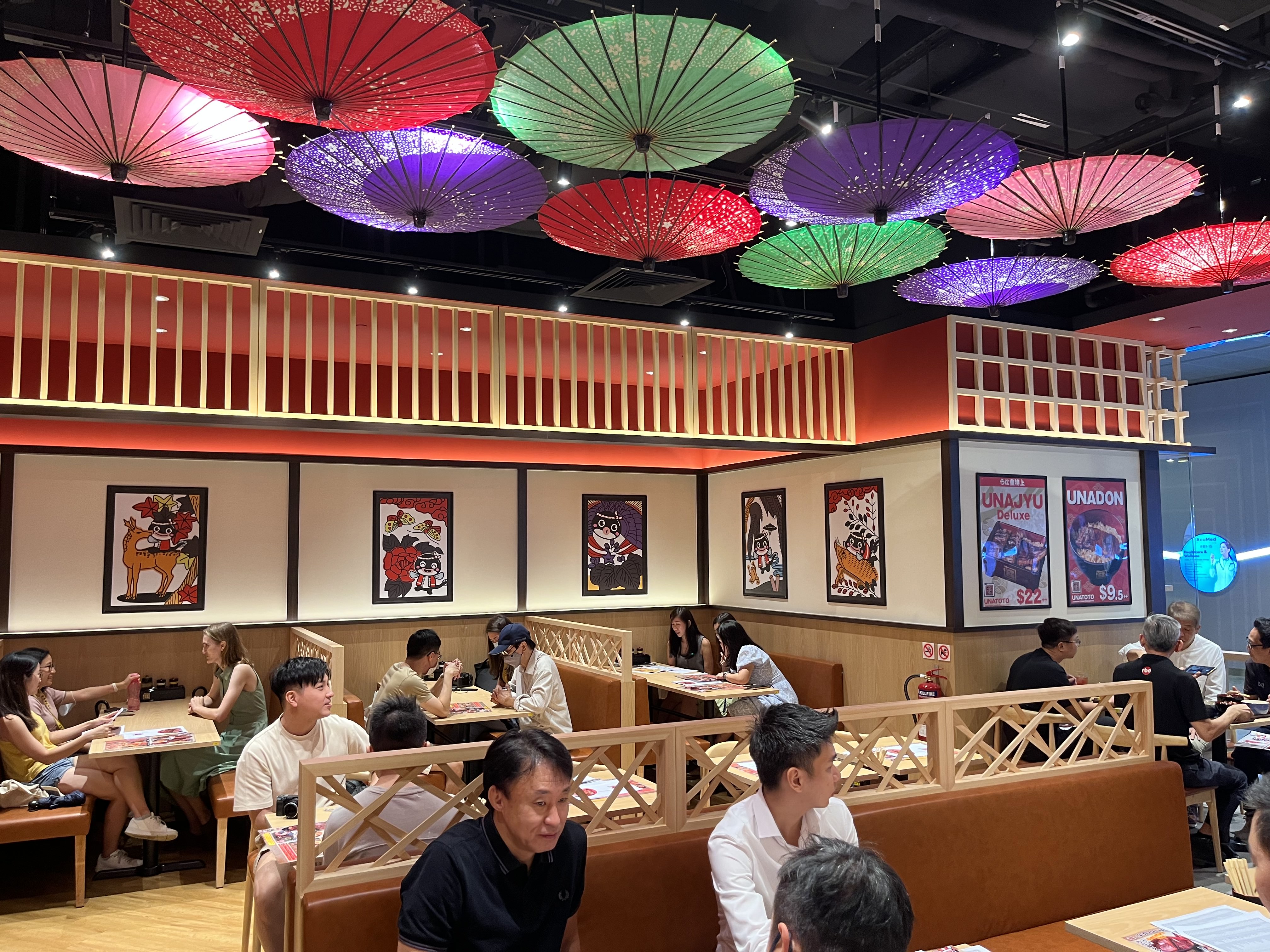 In terms of ambience, it had a simple yet pretty aesthetic that was filled with colourful Japanese parasols, also known as Wagasas.
As it was situated near an MRT station, it also made us feel like we were dining at a busy subway station in Tokyo (with a healthy dose of imagination).
There's also a glass-fronted kitchen that allows diners to see the whole process, from gutting to skewering.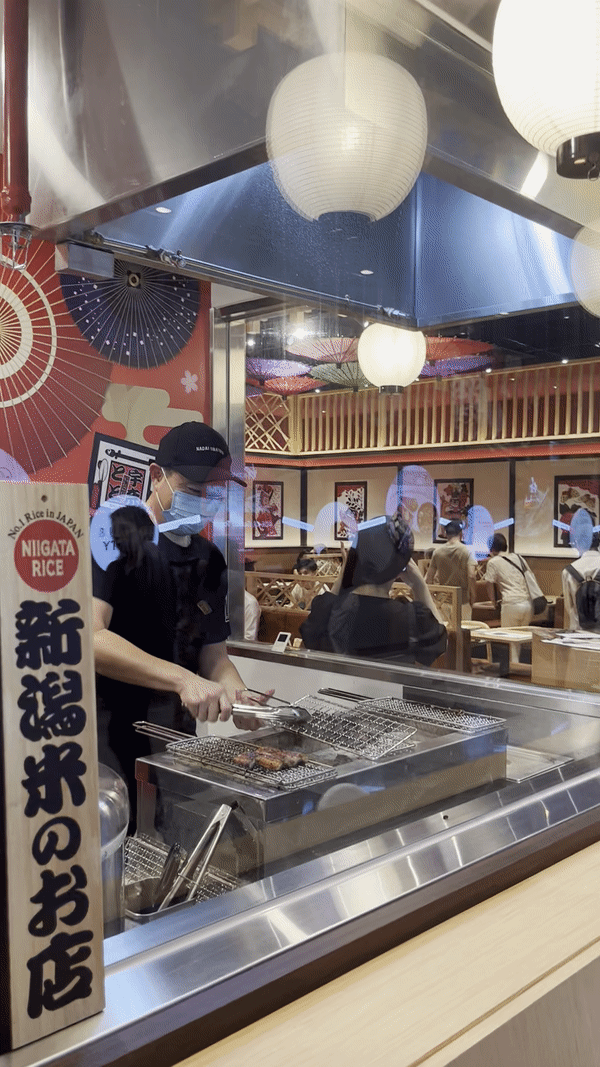 Here's a look at its menu: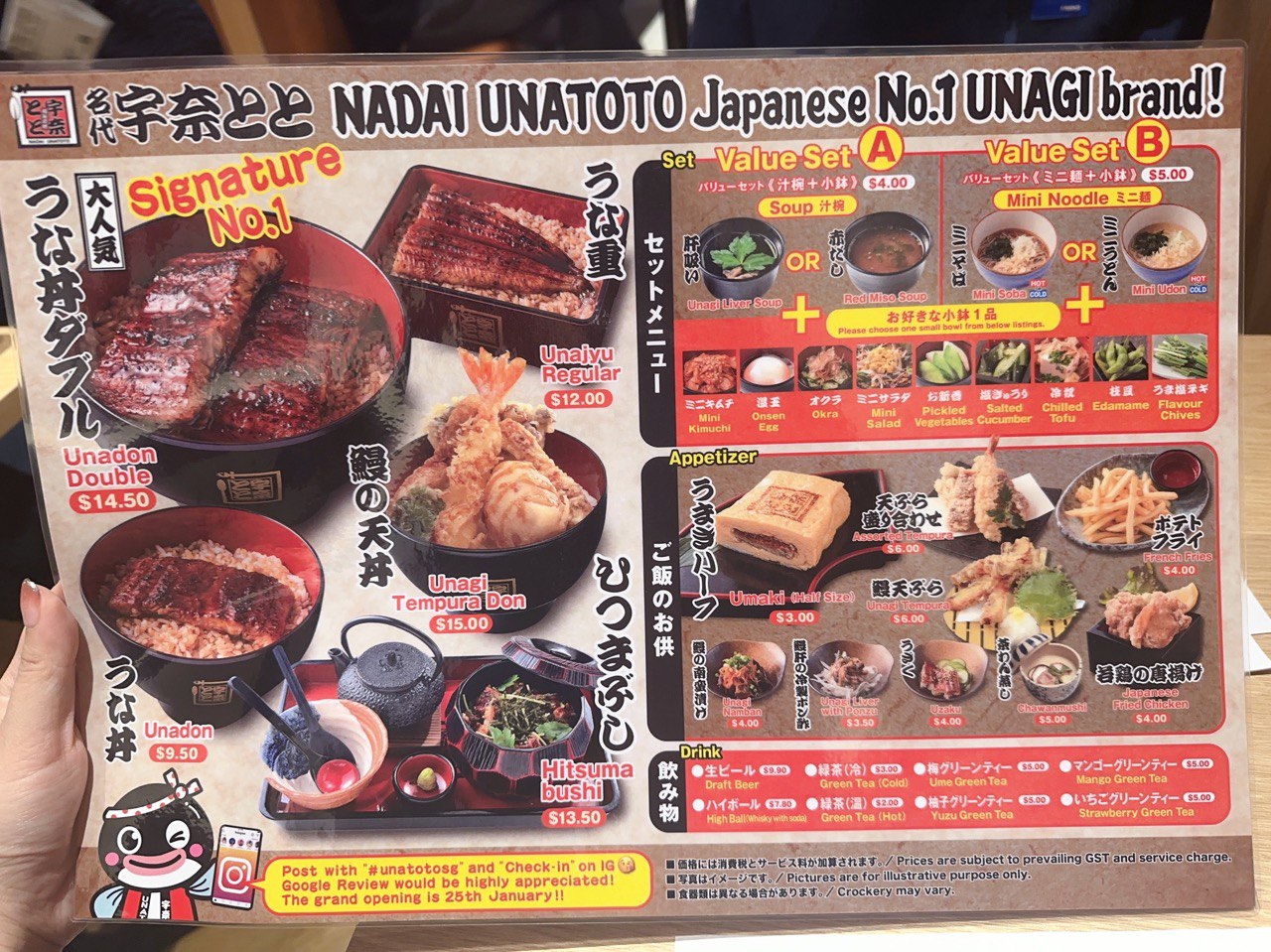 Some items were unavailable when we visited on Jan. 11, though, such as their cheapest unagi option, Unameshi (S$8.50).
This is what it looks like, according to Unatoto Vietnam:
They key difference between the Unameshi and the Unadon is that the former has chopped unagi pieces, while the latter is served with the slab of eel sitting on top of the bed of rice.
Like so:
Unadon (from S$9.50)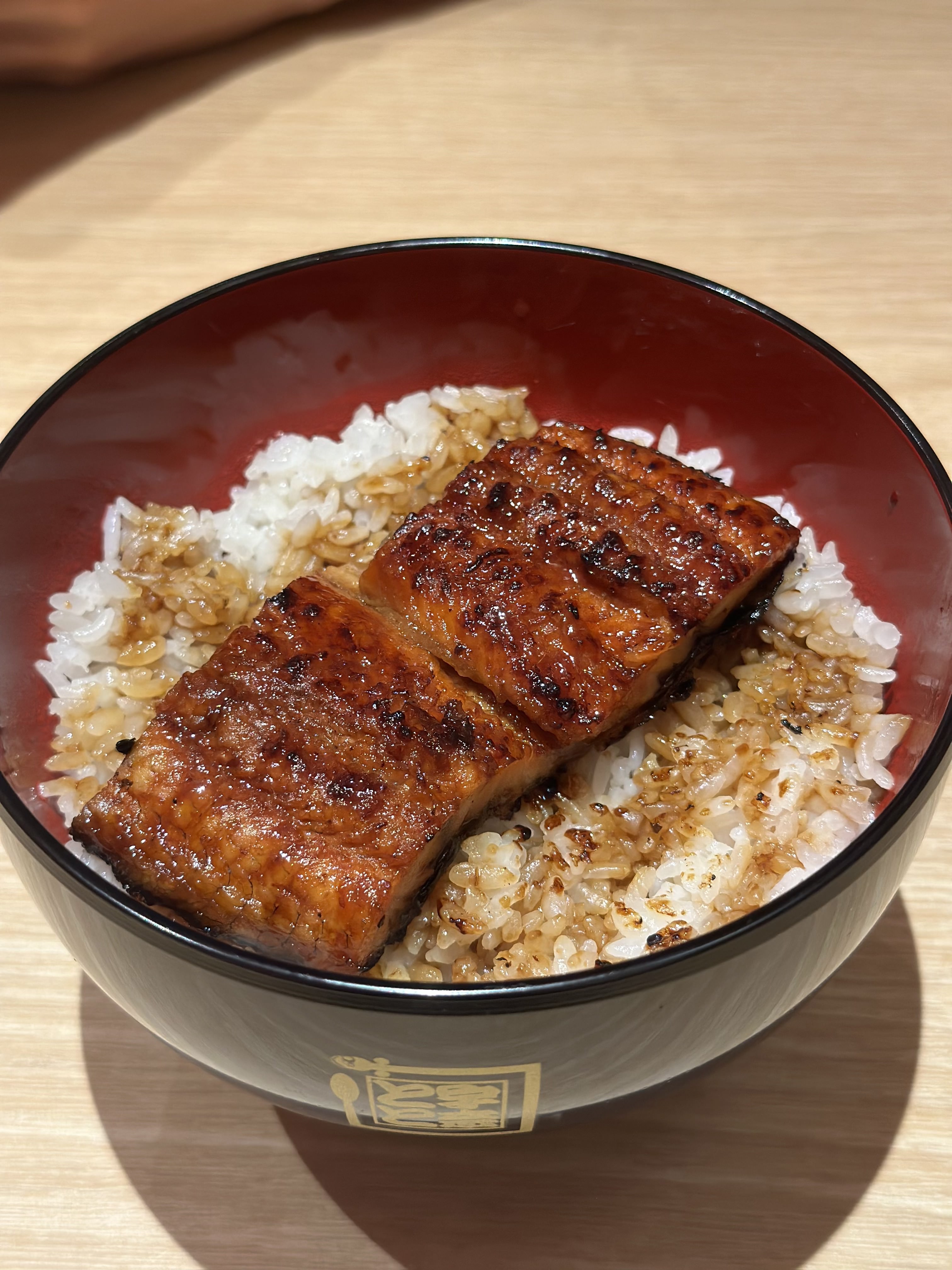 Unatoto's signature dish, Unadon, is apparently known for its pocket-friendly price that does not compromise on taste.
At S$9.50, you can get yourself a bowl consisting of steamed white rice, topped with fillets of eel slathered with a sweetened soy-based sauce.
Those with a bigger appetite can also get their Unadon Double for S$14.50.
There are also other bowl variations are served with a variety of ingredients, such as Tamago (egg), Tororo (grated yam), and Okura (lady's finger).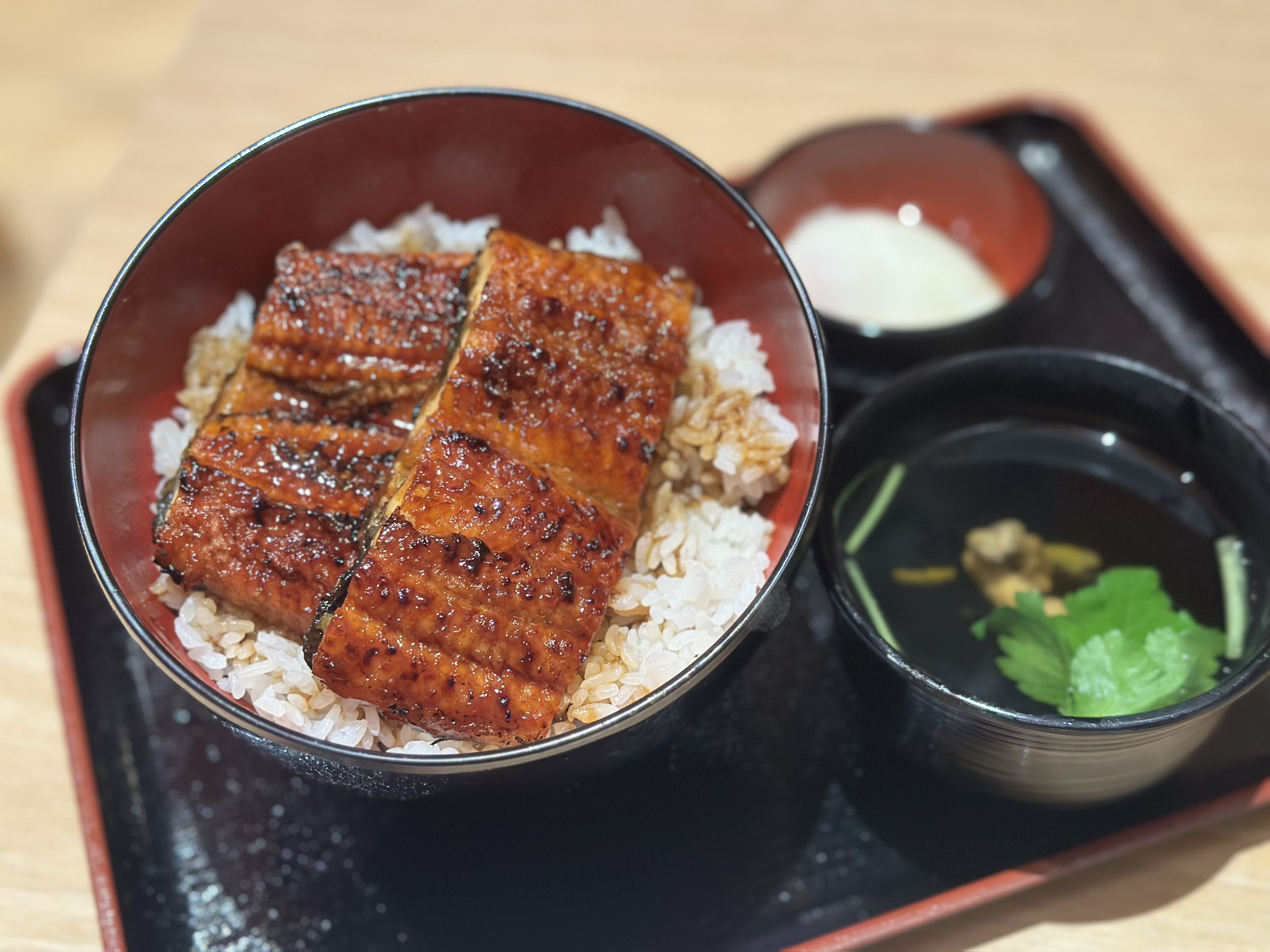 Taking a bite, we would say this definitely surpassed our expectations.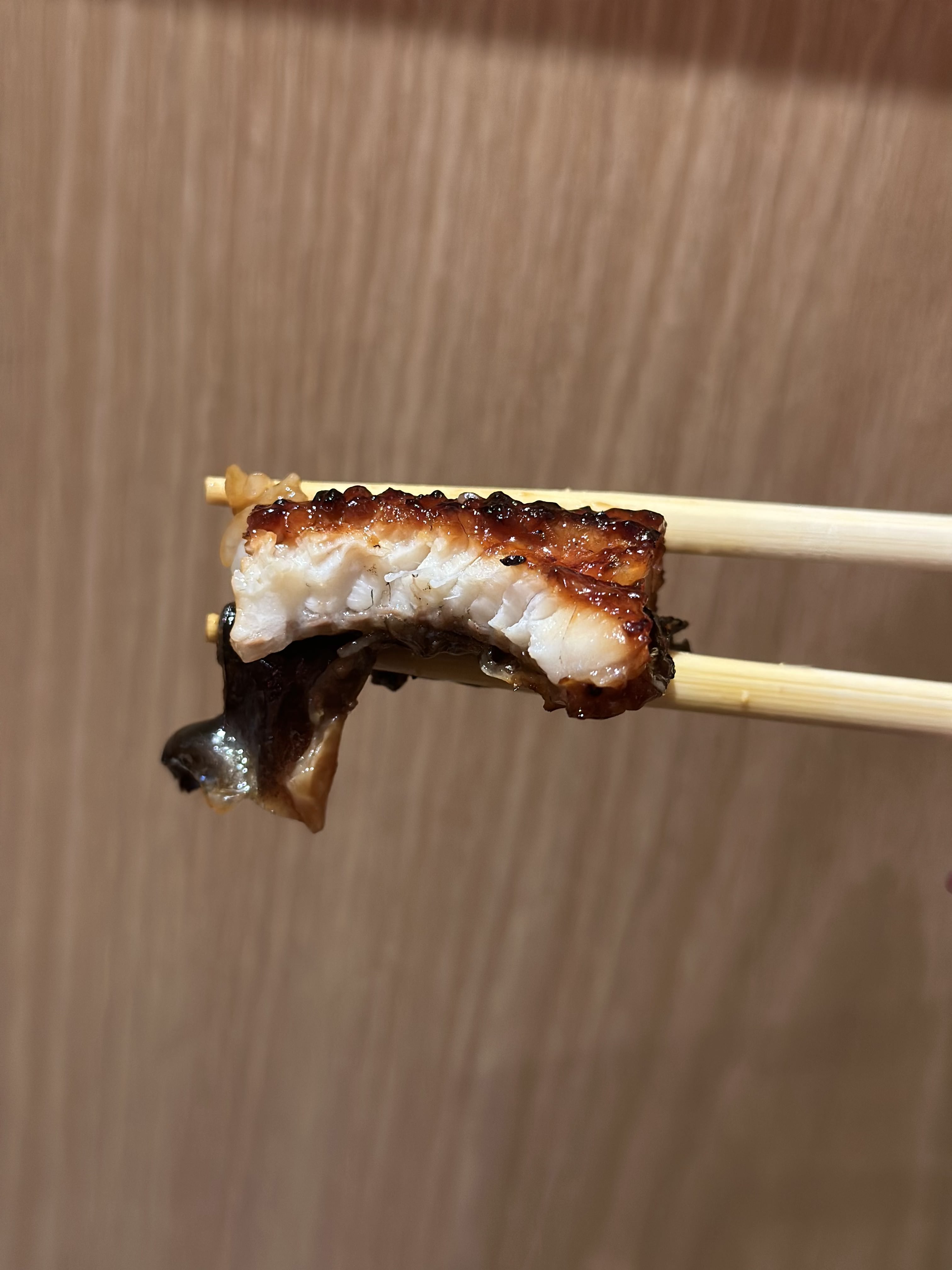 The unagi has a rich flavour that's not too overpowering for your palate.
Not only does it soaks up the soy-based sauce well but it is also flaky in texture that melts in your mouth.
We also thought that the rice used was fluffy in texture and complemented the other ingredients well.
Our only complaint was that it could have been more generous with the soy sauce.
Considering that unagi is a premium item, we'd say that for this price, it's definitely worth the money.
Verdict: 4.5/5 Tip: We recommend mixing the rice with an onsen egg for a silky consistency.
Unagi Tempura Don (S$15)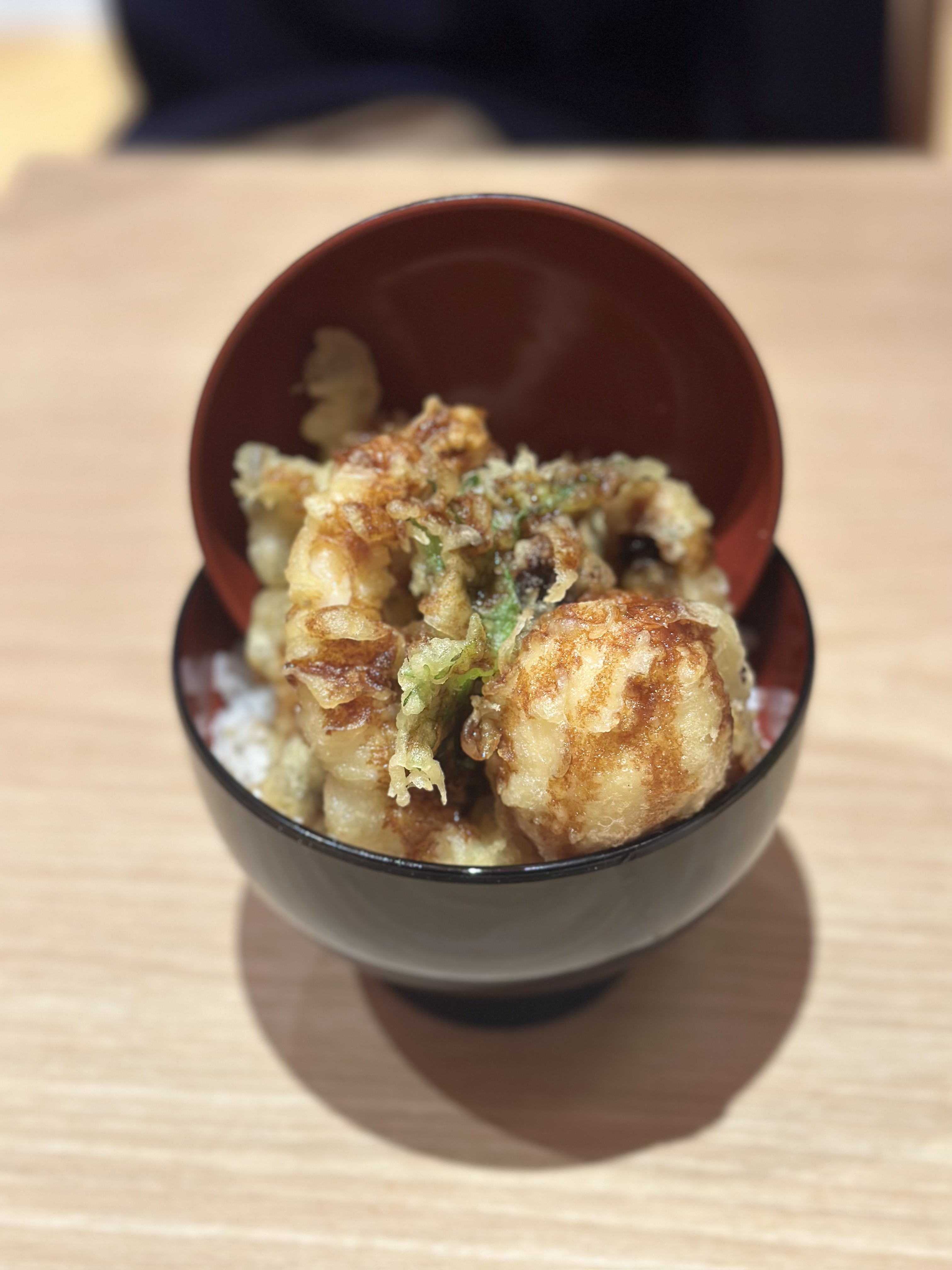 Unatoto also has other options for Japanese food lovers.
One of which is their Unagi Tempura Don, which consists of steamed white rice topped with an assortment of fried seafood and vegetables.
Similar to its Unadon counterpart, it is also drizzled in a sweet soy-based sauce to amp up its overall flavour.
Upon taking a bite, we were pleasantly surprised at just how crispy the tempura was.
It was also not too greasy like other tempura we tried before, which is a plus point in our book.
Although I'm not the biggest fan when it comes to vegetables in my tempura don, the ones here were nice additions to the already crowded dish.
However, the dish did feel a bit jelak after a few bites in, probably due to all the fried batter.
We'd advise washing this dish down with a bowl of miso soup or a cup of water.
Verdict: 3.5/5
What else is on the menu
There were plenty of other options on the menu, such as the Chicken and Egg Don (S$8.50), along with the Teriyaki Chicken Don (S$8.50).
There's also a variety of sashimi from S$12, plus side dishes such as Fried Takoyaki (S$4.80), Japanese Fried Chicken (S$4), and Yakitori (S$3).
For those who want to pair their food with alcohol, there are draft beers (S$9.90), High Ball (S$7.80), along with sakes and umeshus from S$15 a glass.
Unatoto Singapore
Address: 7 Wallich St, #B1-03 Guoco Tower, Singapore 078884
Opening hours: 11am to 10pm, daily from Jan. 25
Congratulations! You have made it to the end of the article (whether by speed-scrolling or otherwise). This alone qualifies you to apply for the role of a Lifestyle & Entertainment writer at Mothership. Click here to find out more.
Top image by Russell Ang and Lee Wei Lin
If you like what you read, follow us on Facebook, Instagram, Twitter and Telegram to get the latest updates.