Follow us on Telegram for the latest updates: https://t.me/mothershipsg
As someone with an Asian mother, I couldn't have picked a worse person to be compared to than Son Heung Min.
The 30-year-old has to his name a list of accolades as long as your arm. There's the Golden Boot, the first Asian player to win it, which he shared last year with Mohamed Salah of Liverpool FC.
There's the gold medal he won at the 2018 Asian Games for South Korea, which exempted himself and his entire squad from mandatory military service. Can you even imagine such a feat in Singapore?
Not to mention the magazine covers, Calvin Klein modelling deal, and millions in the bank after years starring for Tottenham Hotspur Football Club.
Any way you slice it, Son is a bonafide star who has accomplished a hell of a lot in the game. So it almost doesn't seem fair that I can confirm he is also as warm, friendly and personable as his media appearances suggest.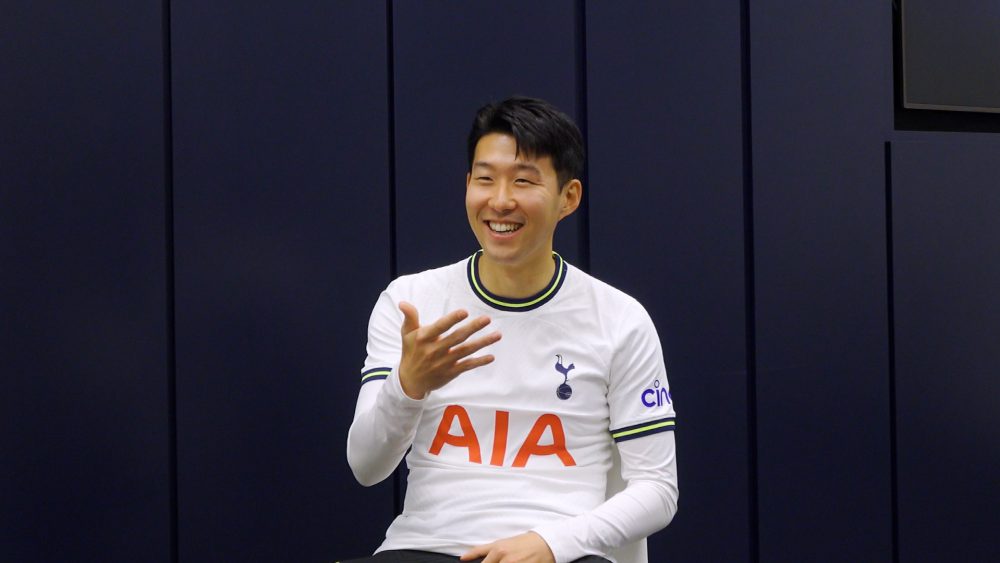 The ease with which he handles such engagements belies the intense pressure on his shoulders. Son not only embodies the hopes and dreams of a nation, but arguably a continent.
During the recent World Cup, I personally knew more than a handful of Singaporeans who were cheering on the heroics of the South Korean team, who turned around a slow start to make it out of the group stage.
A wonderful through ball from Son sent Hwang Hee Chan on his way to score against Portugal, which condemned Uruguay to an early exit.
AIA Singapore's Ambassador
All these qualities make him uniquely suited to serve as AIA Singapore's first brand ambassador, as Son himself expressed during a press conference with the media.
"It's a big honour for me to join (the) AIA Singapore family," he said, adding that he would call on his skills and stature in his new role, and he was very happy to join the team.
As a star athlete, Son is intimately aware of how to keep himself in top physical condition, which naturally aligns with AIA Singapore's brand message of a healthier, longer and thus better life.
Son mentioned that small details and information could help people lead healthier lives, and that as an Ambassador, he wants to set a good example for children.
So, how does a top athlete playing at the highest levels of the game maintain peak performance? According to Son, it could be as simple as sleeping well.
"I've (been) a football professional for almost 15 years now, so it's very important for me, also eating is very important, but sleep is most important," he said. Son tries to get at least nine or 10 hours of sleep a night.
Family and the future
He also mentions the importance of balancing the mental aspect of the game too, and having friends and family around to provide support. "My parents (have) always (been) around me...this is the secret, they always give me advice (on) how to live," Son adds.
Son's father, Son Woong Jung, is a former professional football player himself, and has been described as a "Tiger Dad" for his tough love approach to training. Perhaps familiar for Asian sons everywhere, the elder Son is reticent to describe his progeny as "world-class", only saying that he has a long way to go.
But having already won the Golden Boot, what's next for Son?
"This means a lot. When I was a kid, it was a dream for this big achievement...but it's already passed and I'm a guy who always wants (to) improve," he said. Son is not dwelling in the past, but remains firmly focused on the future, with a long-standing goal to be better today than he was yesterday.
Living the dream
I was lucky enough to speak to Son one-on-one.
After gamely repeating some Singlish phrases (watch him in a Mothership video soon), I wanted to ask him what it felt like to represent his country on the world stage.
Almost every kid grows up dreaming on pulling on the shirt and receiving the adulation of their countrymen, but few of us ever get to live that dream. The key to Son's likeability is that he seems fully aware of this.
"I mean, just wearing the shirt, wearing the badge, wearing the national flag, this is something that I used to dream (about)," he said to me. Just being there is the best, he adds.
He could also recall with perfect clarity what it felt like to score his first goal as a pro.
"I will never forget this feeling and I will never forget this memory, because it's (what) I dreamed for. I still remember everyone was crying, everyone was messaging me, everyone was being amazingly happy.
So yeah, I think this moment is I think probably one of the best moments (of) my life, and I will never forget. It was something, a special moment."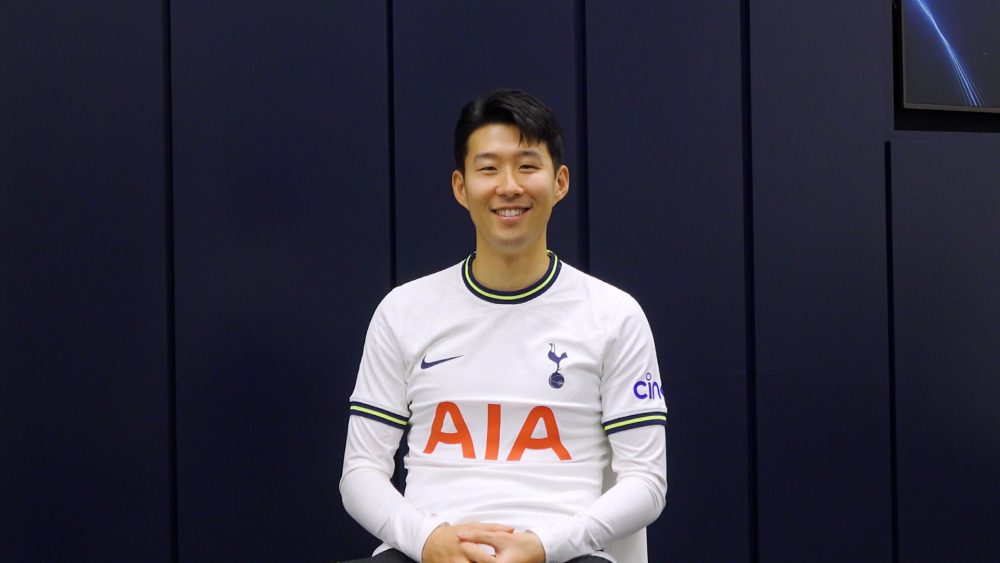 Son spoke again of how it was a big honour for him to become an AIA Brand Ambassador and joining the Singapore family. He's been working with AIA for a long time, and the move suits him "perfectly".
"I hope people can live better lives and longer lives...and I hope you guys are also excited like me," he said.
Son also has a message to his fans in Singapore and beyond.
"I'm very, very proud to be Asian, especially I'm very proud to be South Korean. You guys (have) been unbelievable. Supporting like crazy, like my family. So I'm really, really grateful that you guys love me, that you guys support me, so I will do my best to...because I'm not the guy who always wants to take it. I want to take it, also, but I want to give it.

So if you guys keep supporting me like this, I'll try to give you the happiness that I have. Let's be together as long as possible and let's make it better and better every day and every year. So thank you again. Thank you so much and then I hope to see you in in in Singapore as soon as possible. See you soon."
The next Son
Son may be one of a kind. But if Singapore is to realise its sporting ambitions, we'd ideally have a team of Sons, all with natural talent and the fierce commitment to sporting excellence -- and victory.
Our football team, while doing relatively well in the recent AFF Mitsubishi Electric Cup, didn't make it to the semi-finals. Over the years we've heard the usual justifications for why Singapore hasn't achieved more in football. We're too small, we're not sporting enough, there's not enough money.
But the achievements of countries like Iceland, which has under 400,000 people but made it to a World Cup, makes some fans wonder why we can't do more.
Thanks to AIA, I had the amazing opportunity to speak to Ledley King, a veritable Spurs legend, and ask his thoughts on the matter.
Football fans of my age will remember when King was in the conversation for best defenders in the Premier League, along with other titans like Rio Ferdinand, Jamie Carragher, and John Terry.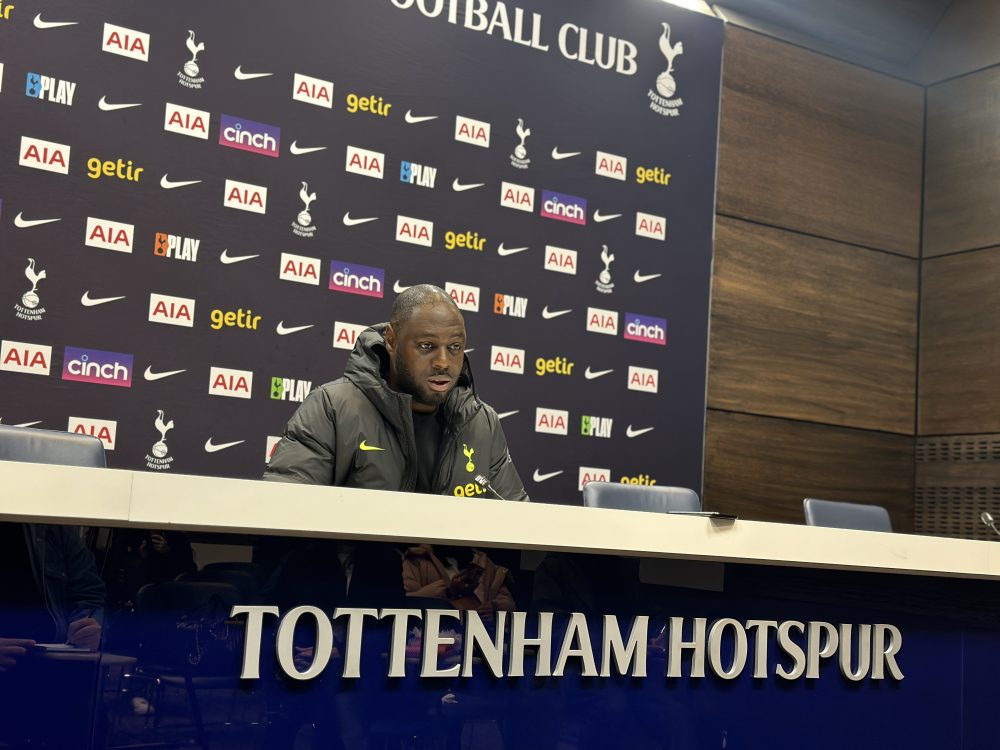 Most astonishing of all, King did this while bedevilled by persistent injury problems, even getting picked to play on the weekend even though he hadn't trained in the middle of the week.
A World Cup squad player with England and a League Cup winner with Tottenham, the club he played for his entire career, King today serves as an ambassador for Tottenham. Maybe he would have some answers as to how Singapore could improve its footballing fortunes.
A King's perspective
One sunny morning at Hotspur Way training ground, I asked King what was one quick thing Singapore could do to improve its standards of grassroots football.
He replied that one of the biggest things he found that differentiated Asian teams from their European and South American counterparts was that kids were not playing consistently enough at a young age.
"It's instrumental that young kids are playing all the time, really. I know over here and in Europe, South America that kids are constantly playing football. It's a love, it's a passion and if you're not playing all the time, you will get left behind.

So that was one of the things I was telling young kids. If they really want to do it, and they want to, or (if) they have dreams or aspirations of becoming a professional, then it's something that they have to keep doing on a consistent basis."
Following up, I asked King if he had any advice for parents who may be reluctant to see their children pursuing football as a career, over a more traditional path.
Follow your dreams
"I mean, it's difficult for me to tell parents what to do with their kids," he said, with a laugh.
"It's difficult, you know, I think one of the great things in life is having a passion for something," he added.
"You know, when you're young and if you can find something that you really love doing, I think it's a wonderful thing. I think you should try to let people follow their dreams and and flourishing in what they enjoy doing."
King also expounded on the other benefits of being involved in sports at a young age.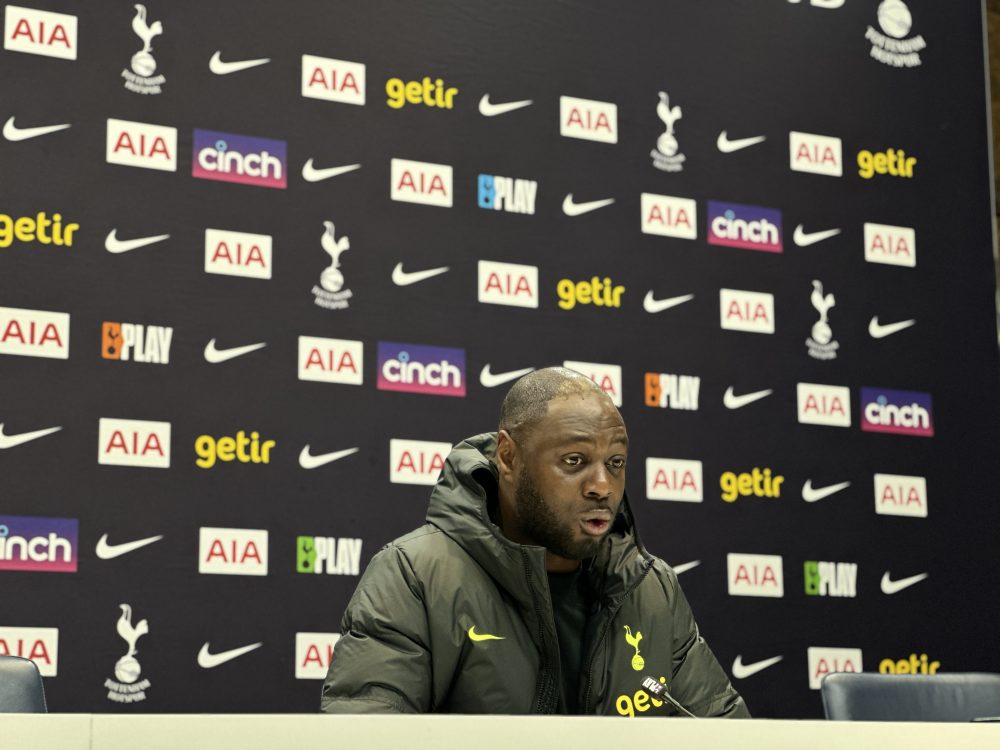 "Football is a wonderful sport and, you know, it brings people together. Especially at a young age, you get to meet people, make friends, become part of a team. That...builds confidence," he said. "All these things really, it helped me become the person I am through football, through my passion for football."
He felt that many people in the past have been told they couldn't do something, and perhaps they wish they could turn back the clock and followed their dreams.
"So yeah, as I say, I always encourage people if they have a passion, and if they love doing something, because there's nothing better than going to work every day...football gives you the opportunity to do that."
Both King and Son were gracious enough to sign autographs for me, along with the rest of the Tottenham squad. They were living the dream, or had lived it. For someone like me, long past his prime, the clock cannot be turned back. But perhaps there is a youngster in Singapore right now, with a head full of dreams, who will one day lead our nation to sporting glory.
Sulaiman Daud's trip was hosted by Tottenham Hotspurs' global partner AIA.
Top image by Sheryl Seah.
If you like what you read, follow us on Facebook, Instagram, Twitter and Telegram to get the latest updates.