Follow us on Telegram for the latest updates: https://t.me/mothershipsg
Prices in some parts of Malaysia have been creeping up over the last several months, with some areas experiencing a higher rate of inflation than others.
This has resulted in Malaysians taking to social media to lament that things have become more expensive these days, especially in urban districts, such as in the capital Kuala Lumpur.
To those who have yet to pay KL a visit, owing to the pandemic, the idea that some parts of Malaysia could even be considered pricey is unfathomable.
Perhaps until now.
Mixed rice pricey in KL food court
A Malaysian diner, who is from Johor, got a shock recently after he went to the food court in the 700-store Pavilion Kuala Lumpur mega mall and ordered nasi kandar (mixed rice with curry and a variety of dishes).
The price?
RM86 (S$26.20) for one drumstick, squid, and two servings of rice -- that was not a restaurant venue.
The diner then took to Facebook on Jan. 2 to exclaim: "It's so expensive my tooth hurts."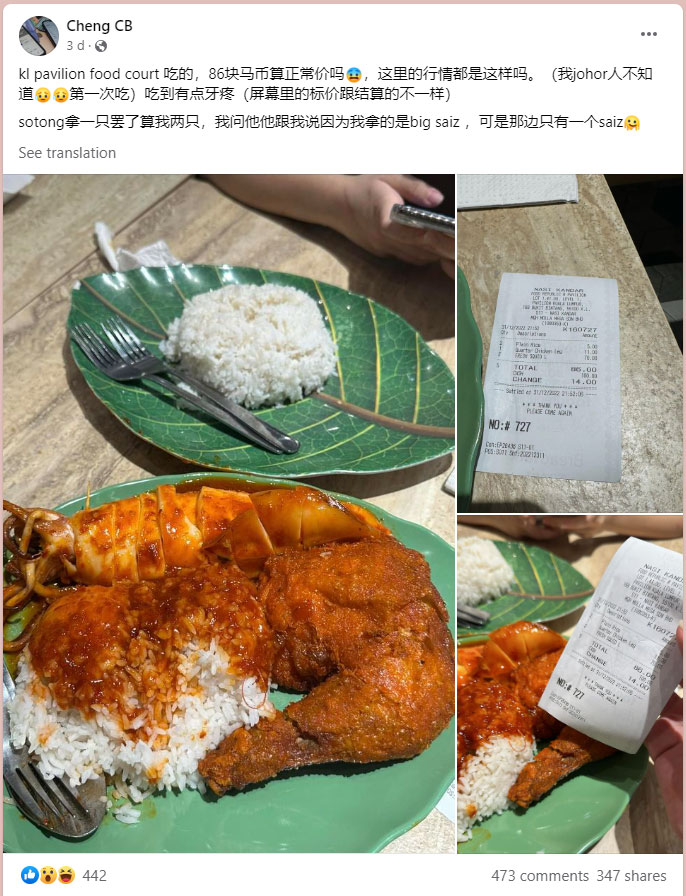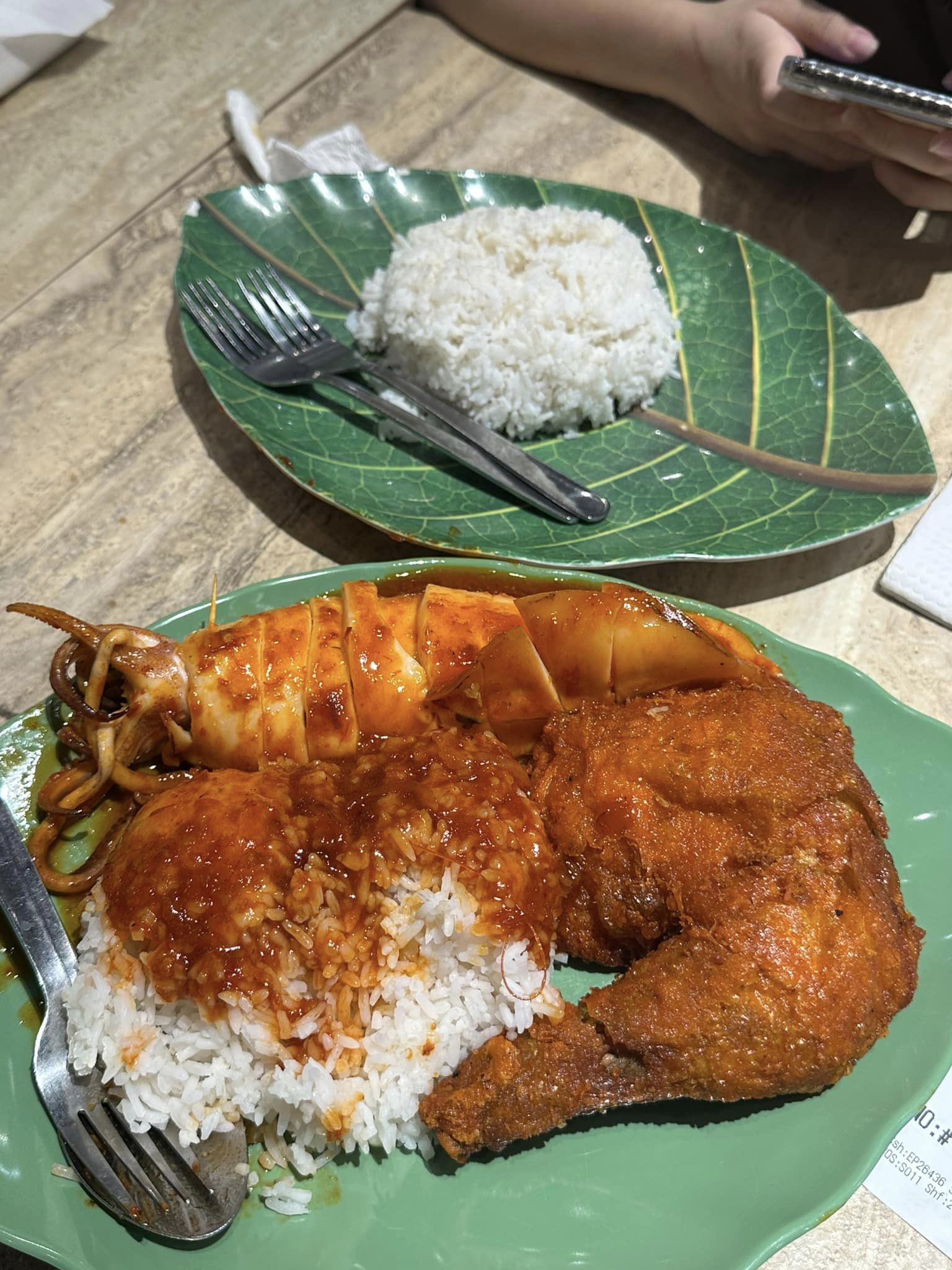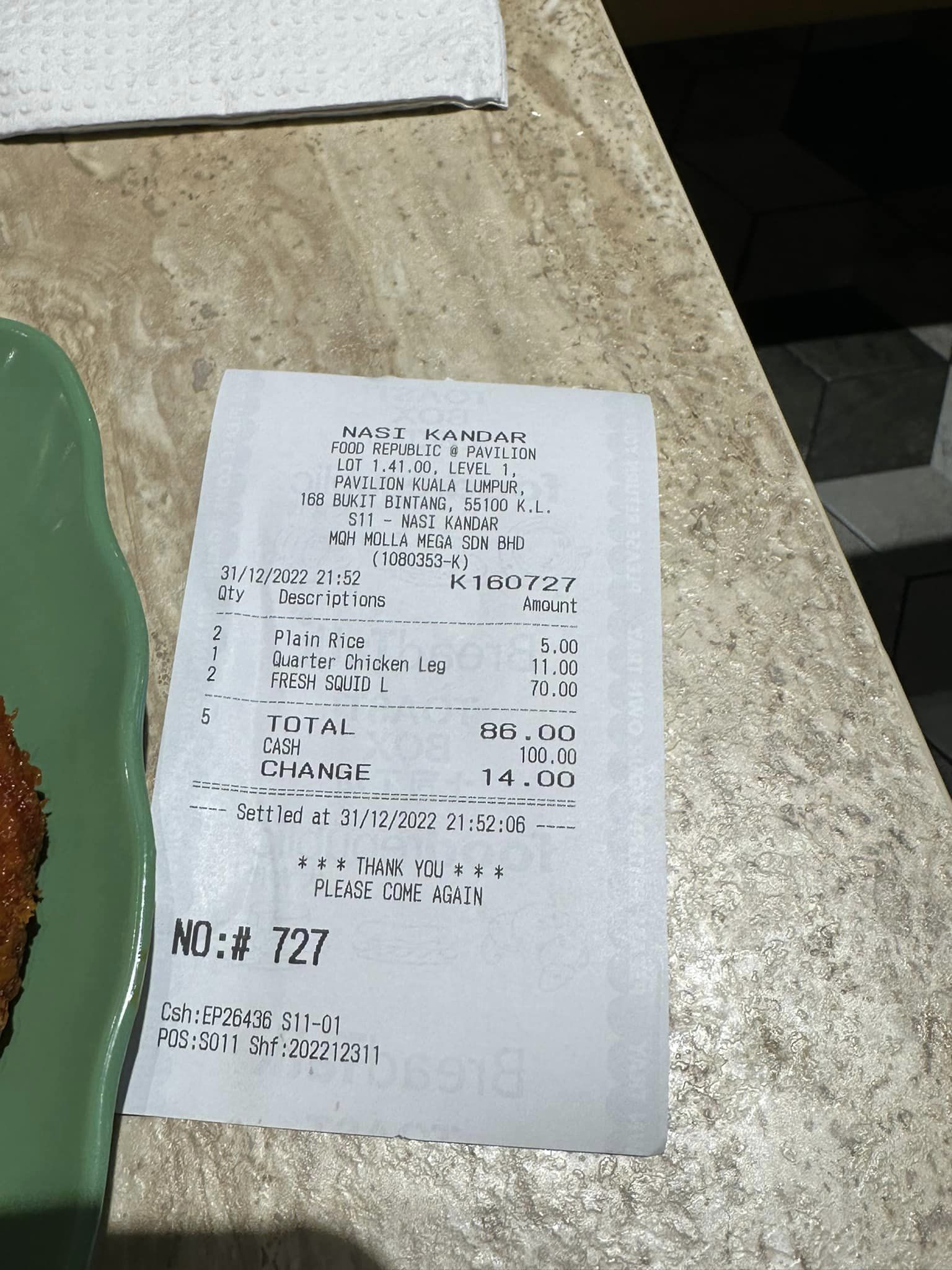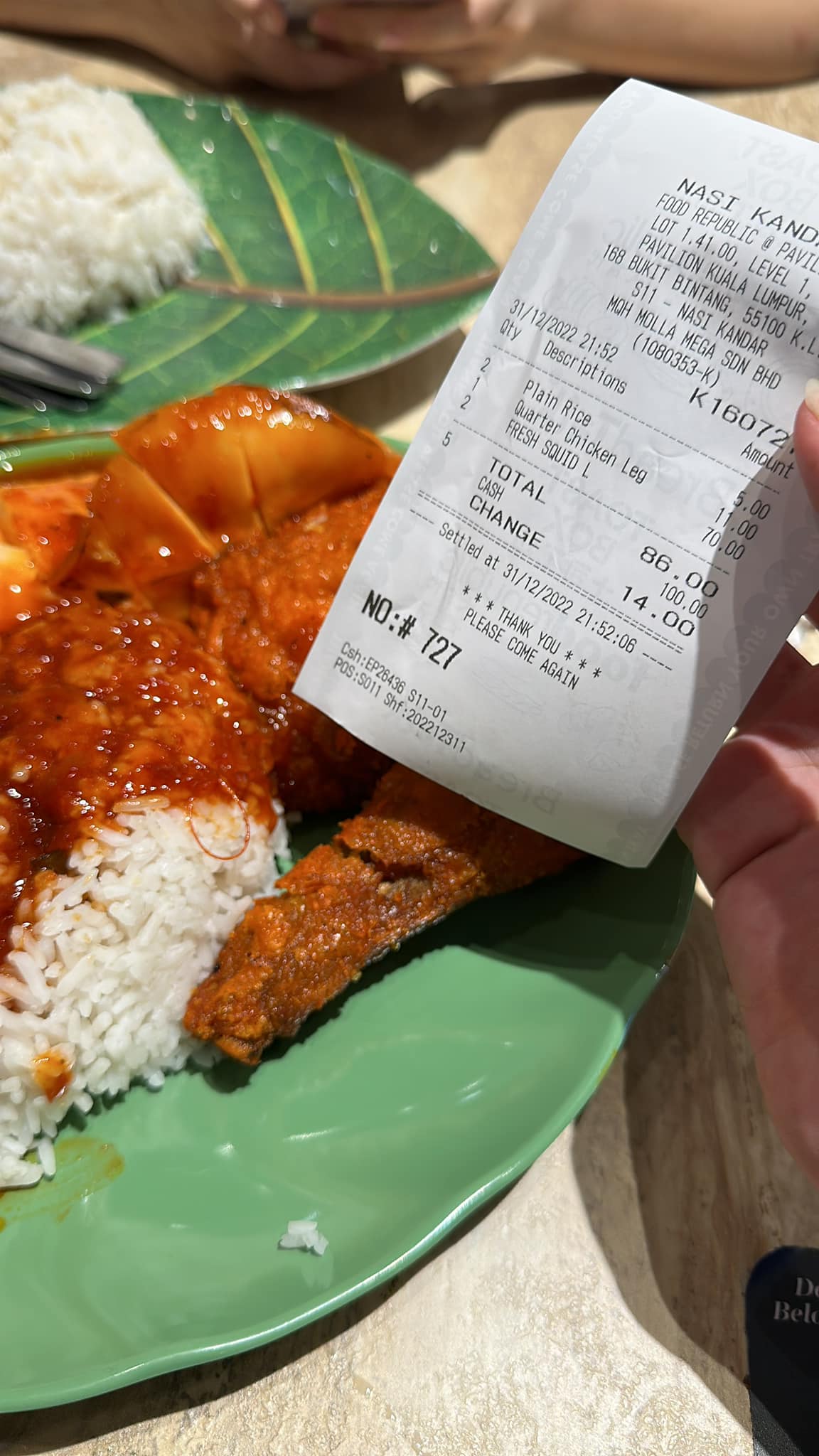 Breakdown of price
According to the diner, the itemised list of prices on the receipt was RM11 (S$3.35) for a chicken drumstick, RM70 (S$21.30) for the squid, and RM5 (S$1.52) for two plates of rice.
The diner explained that even though there was only one sotong (squid) served, it was considered two squids owing to its larger size and it was priced as two servings.
The caption of the post asked: "Is this considered normal price?"
Pavilion Kuala Lumpur is a well-known tourist destination surrounded by upmarket hotels and a 10-minute walk from the Kuala Lumpur City Centre.
Responses
Responses to the post were divided in their assessment of whether the meal for two pax could even be considered expensive in Malaysia these days.
The first consideration was that the food was served at an upmarket location in KL.
Given that the price of the chicken drumstick was RM11 for a quarter portion of chicken, it was still considered reasonable.
The debate about affordability centred on whether a whole serving of marinated and cooked squid at RM70 was the deal breaker.
Some commenters pointed out that it is unusual for a diner to order a whole squid to begin with, as the dish is usually served in smaller and more affordable portions with the squid cut up into rings.
Others mentioned that squid was never cheap to begin with, with prices now touching S$35 per kg in Singapore.
Others highlighted that similar but cheaper food can be found elsewhere at other downmarket locations, which would have been easier on the pocket.
All photos via
If you like what you read, follow us on Facebook, Instagram, Twitter and Telegram to get the latest updates.