Follow us on Telegram for the latest updates: https://t.me/mothershipsg
The two-minute 35-second trailer for the upcoming Malaysia-made horror/ supernatural movie, "Pulau", has raked in 1 million views on YouTube in nine days -- a feat, but it is not surprising.
This was after the trailer attracted widespread attention and scorn, as there were accusations that it included too many sexy scenes, which were unnecessary and too much for its audiences at home.
The movie is about a group of youths who visit an island to stay there overnight as a dare, despite the warning that abandoned islands "have their own mystery" and should be left alone.
The trailer featured several young and nubile members of the cast, who were seen engaged in frisky activities and flaunting their physique.
Too sexy
The accusations levelled at the movie were focused on whether there was a need to show so much skin and with various suggestive shots.
The trailer featured actresses in swimwear, with quick cuts of kissing, undressing and canoodling thrown in.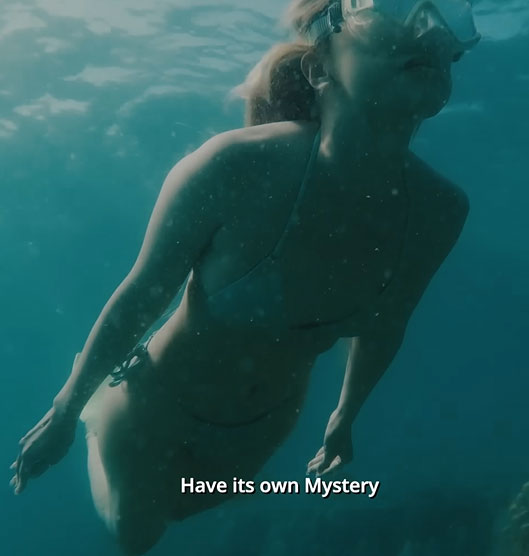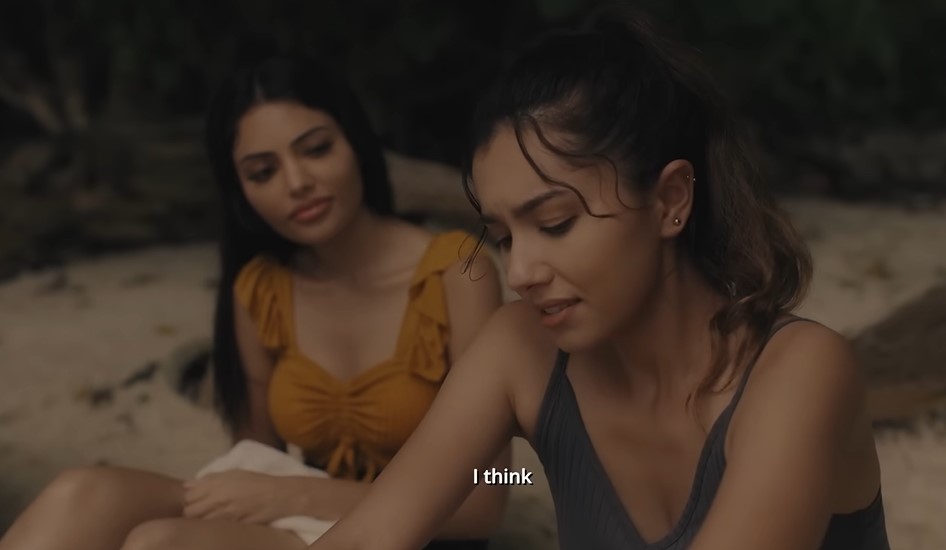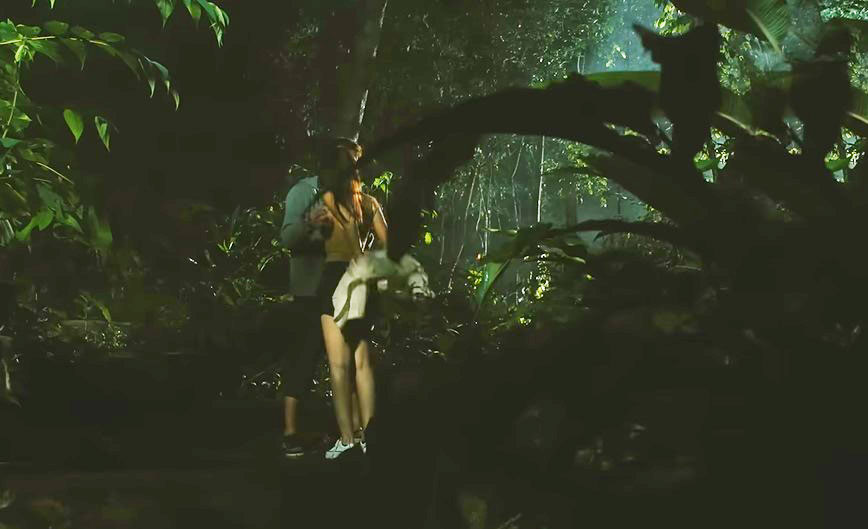 But the filmmakers obviously knew what they were doing.
One of the actresses is 24-year-old Penthouse and former OnlyFans model-turned-DJ Seow Pui Yi, a.k.a. Ms Puiyi.
Objections to content
Malaysians up in arms about the making out, excess skin on set, and dubious storyline, have called out the movie.
Malaysian Minister of Communications and Digital Fahmi Fadzil even responded to the uproar.
He tweeted that, in his opinion, the movie trailer was "not suitable to be shown", but he would let the Film Censorship Board of Malaysia (LPF) decide.
A tweet directed at Fahmi called on him to "be responsible".
The tweet added: "How can this immoral movie be released in Malaysia?"
Those who watched the trailer came away with bits and pieces of the story, with some noting that a porn star appears to be featured in the story.
Another tweet said: "This is too much. This movie is not public-friendly, not culture-friendly, and should not even exist. They could have made a great movie without inserting soft porn or elements of porn."
"The moment you decided to use these elements to make a movie interesting, you, producers, are weak."
Another response on Twitter said: "Crazy. Malaysia is on its way to normalising half-naked bodies. Is this soft porn? Ya Allah, I'm scared to look at this."
One other tweet went as far as saying that the movie will lead to unwanted pregnancies: "Allahu Akhbar! I hope the government will take action against the film industry. I wouldn't be surprised if there were suddenly more children born out of wedlock and baby-dumping gets considered normal in Malaysia."
On YouTube, one commenter quoted Saladin, a 12th century ruler: "If you want to destroy any country without war, make adultery or nudity common in the young generation."
Malaysia Consultative Council of Islamic Organisation (MAPIM) president Mohd Azmi Abdul Hamid has also urged the national Film Censorship Board (LPF) to review the approval of the film.
He said the film's trailer contained too many obscene scenes, Berita Harian reported.
"The movie trailer clearly shows many indecencies, thus it is not suitable for public viewing," he said in a statement on Jan. 17.
He also questioned how the movie was approved for screening in the first place.
A cautionary tale
As with all things where people can see both sides of the debate, there are those who called out the prudes and informed the conservative factions to pipe down.
The movie, they insist, is a cautionary tale: If you do immoral things, you will die -- especially if you are young, attractive, and dumb.
This is the moral of a lot of scary movies, they offered.
Those who argued for more open-mindedness also said Malaysia can only make strides in the artistic realm by taking such creative risks in 2023.
They also argued that Malaysians are used to consuming Hollywood and Netflix productions that are way more liberal with their storytelling and visuals.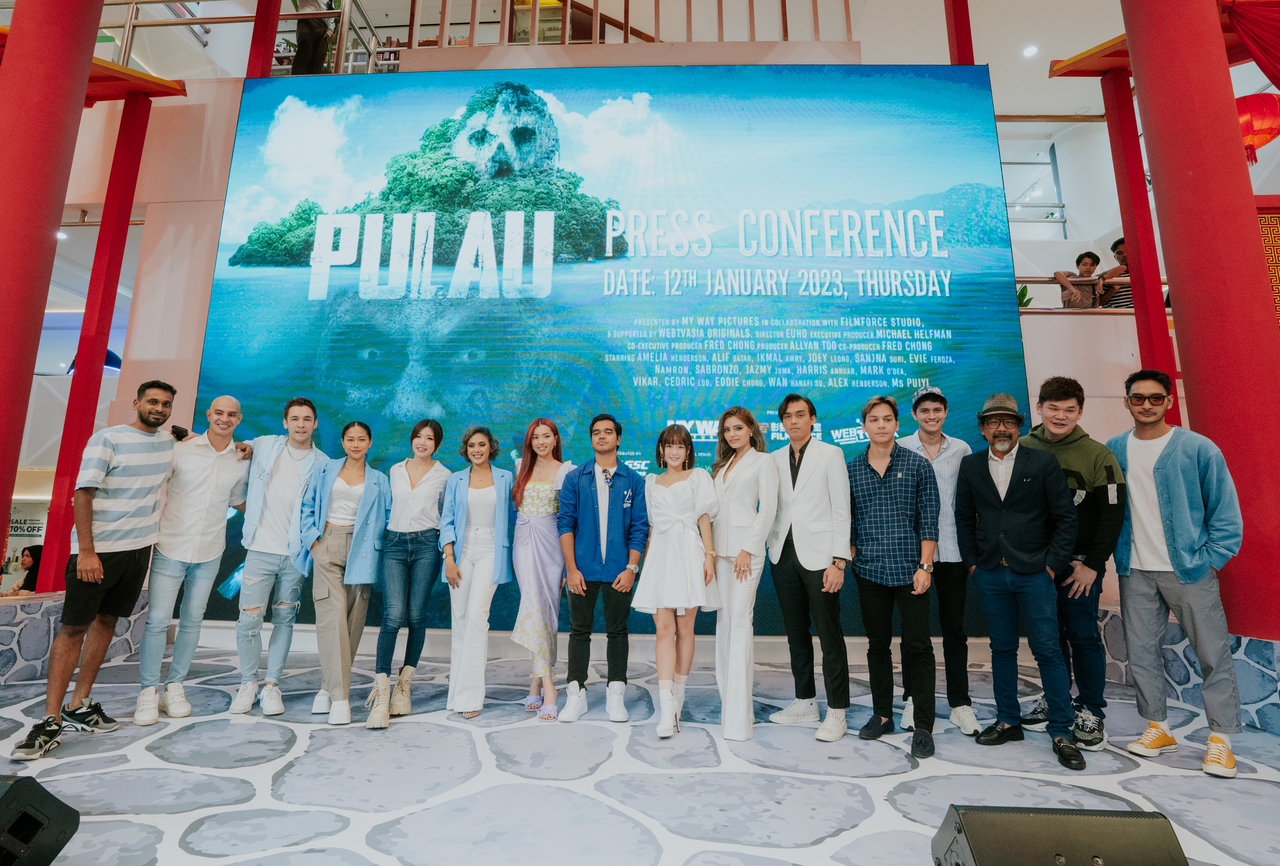 "Pulau" also stars Amelia Henderson, Alif Satar, Ikmal Amry, Joey Leong and Sanjna Suri.
It is set to be released on March 9 in Malaysia.
All media via Pulau
If you like what you read, follow us on Facebook, Instagram, Twitter and Telegram to get the latest updates.