Follow us on Telegram for the latest updates: https://t.me/mothershipsg
It's not uncommon to see wildlife in Singapore tussling and trying to assert their dominance over each other. After all, survival of the fittest.
Recently, two groups of mynahs having a fierce fight grabbed the attention of a passer-by.
Mynah scuffle
Facebook user Andrew Leong witnessed the drama, uploading the 40-second long video to Facebook on Jan. 25.
According to Leong, one group of mynahs was a "resident group" that had been "foraging for quite some time", when another group of mynahs flew in to see what they could find as well.
This led to a bit of a kerfuffle, with two birds pinning a smaller bird underfoot.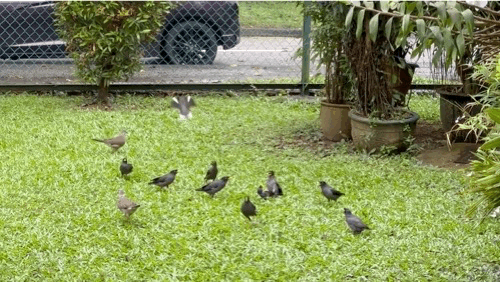 Other birds were chirping noisily and watching the drama unfold, with some joining in the scuffle.
Meanwhile, two spotted doves nonchalantly stroll around the conflict, and the camera pans to reveal a female jungle fowl observing the proceedings as well.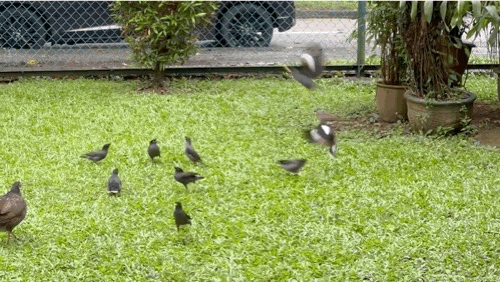 Junglefowl breaks up the fight
A junglefowl's crowing alerts the mynahs to its presence, and the new visitor lands on the grass.
Its abrupt appearance scares off many of the mynahs, dispersing the group.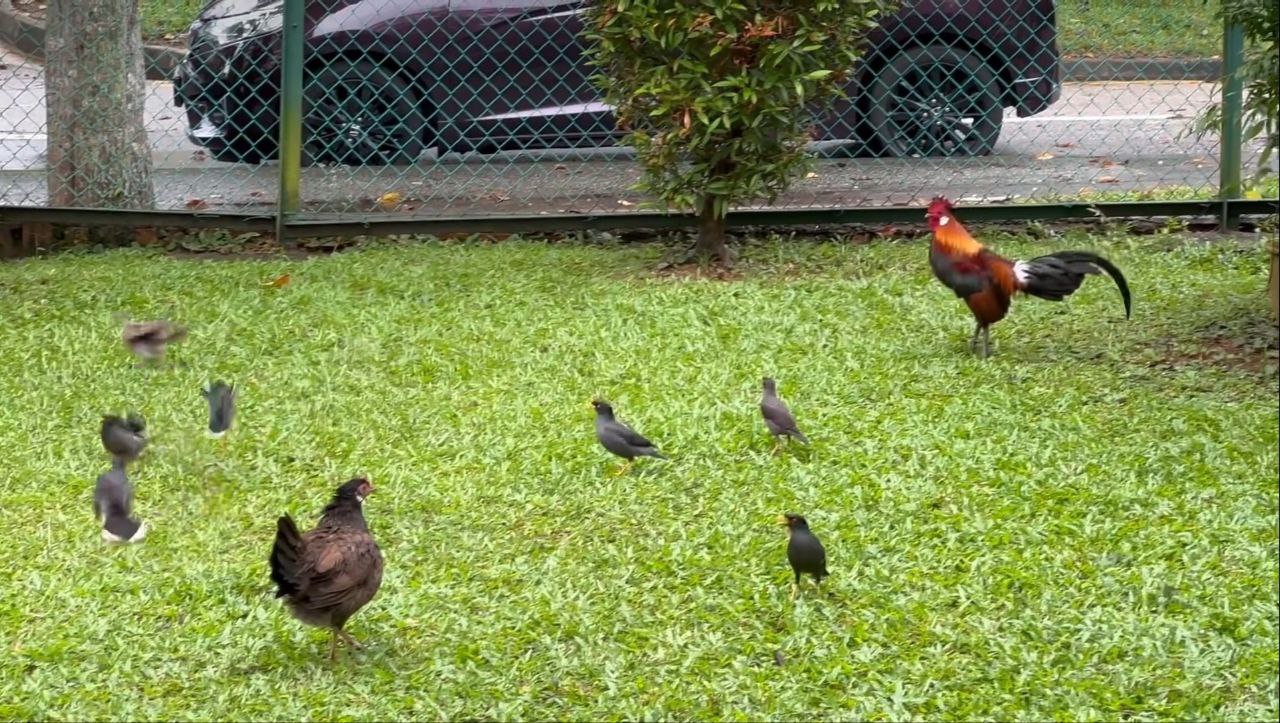 With the fight done and dusted, Leong described the jungle fowl as having "took over the whole turf for its family".
It strutted around victoriously with two other female jungle fowl on the now empty patch of grass.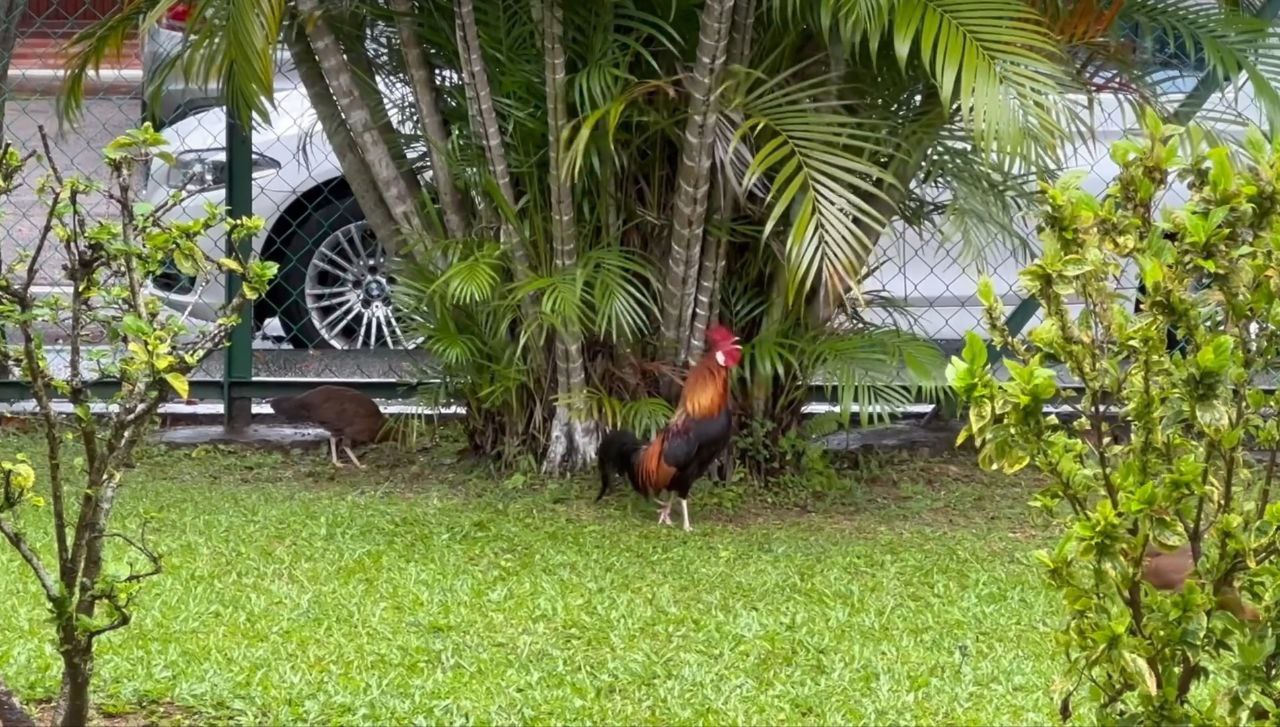 The video ends with the jungle fowl crowing triumphantly.
What is a junglefowl?
According to the Singapore Birds Project, the red junglefowl likely pictured in the video is commonly seen in Singapore. It has been sighted in residential areas like Sin Ming and Thomson.
However, it is classified as "Endangered" by the Singapore Red Data Book.
A male junglefowl is identifiable by its red comb, golden-yellow neck feathers and an arched dark green tail. Its female counterpart has dull brown overall plumage, golden-buff neck feathers and a blunt dark tail.
Junglefowl can be differentiated from the very similar domestic chickens by their grey legs and a white patch of feathers at the base of their tail.
They usually reside in forest edges, parks and gardens.
All chickens in the world were descended from the red junglefowl species native to Singapore.
Related articles
All images from Andrew Leong/ FB.
If you like what you read, follow us on Facebook, Instagram, Twitter and Telegram to get the latest updates.