Follow us on Telegram for the latest updates: https://t.me/mothershipsg
A lorry driver, 41, was arrested for driving on the opposite side of the road, against the flow of traffic on the Second Link Bridge.
He crashed into two cars, one of which was Singapore-registered.
Lorry driver crashed into Singapore-registered Mercedes
According to the videos that a reader sent to Mothership, the Singapore-registered car was a black Mercedes Benz E250 sedan.
Bernama reported that the other vehicle that the lorry collided into was a Nissan Almera.
The lorry was driving along the Second Link Expressway towards Malaysia at around 4:30pm on Jan. 3, 2023.
According to preliminary investigations, the driver was en-route to to the Tanjung Pelapas port from Kulai, a town in Johor, but missed the turn to the port.
He then decided to drive in the opposite direction, against the flow of traffic, to get to his destination.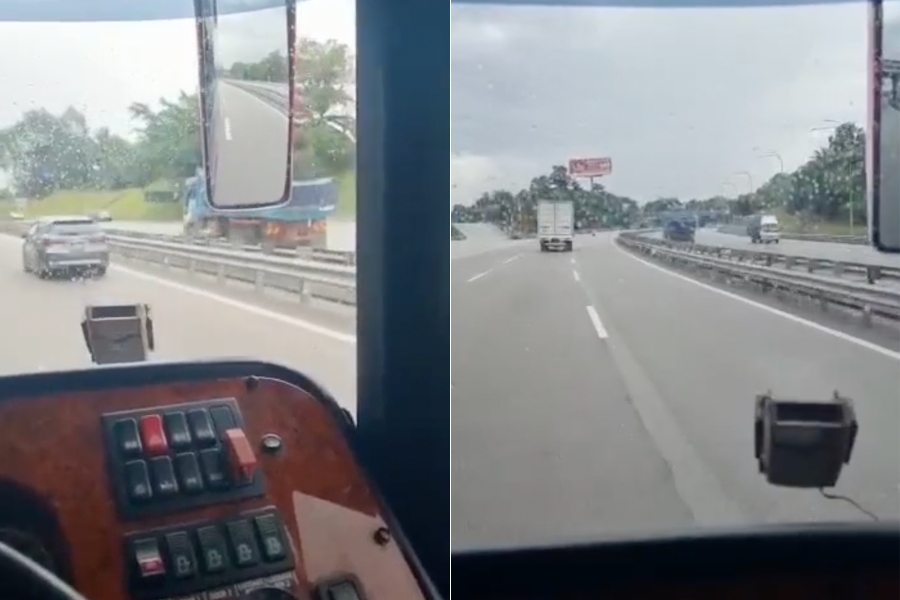 Mercedes driver conveyed to hospital
In the videos, the man was driving the lorry on the expressway's outermost lane when it crashed into the Mercedes and Nissan.
This ripped the Mercedes' front and back doors on the drivers side clean off, deployed the front airbags, and caused the windshield to fall off.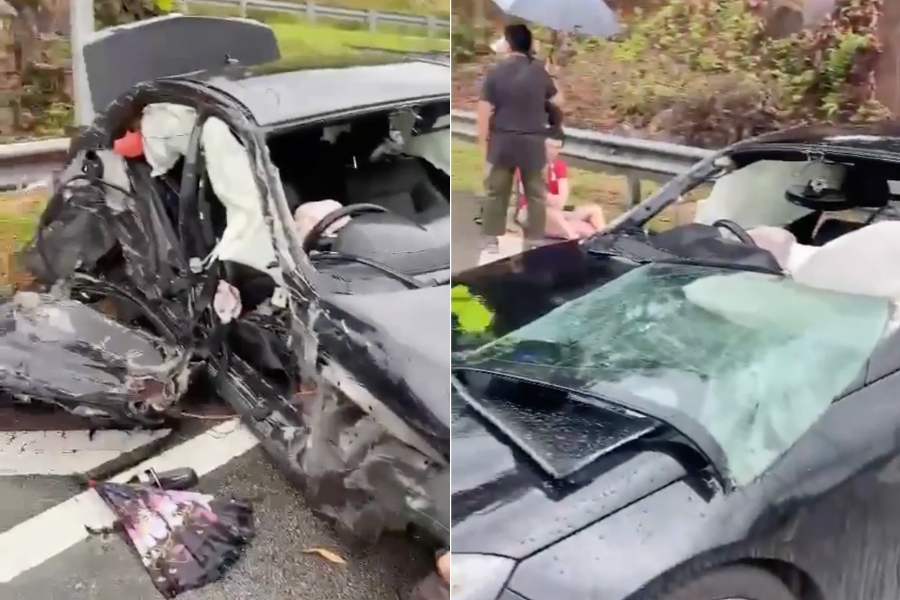 The male driver can be seen sitting on the road shoulder holding on to his knee while other men attended to him.
No further details were given about the fate of the Nissan driver.
The Straits Times reported that the man suffered minor injuries and was conveyed to Sultanah Aminah Hospital in Johor Bahru.
Arrested and remanded for four days
The lorry driver was arrested at around 4:40pm on the same day.
He was found to have been driving under the influence of alcohol.
Bernama reported that he will be remanded for four days to assist with investigations.
Those convicted of driving under the influence of alcohol or drugs and causing injuries could be jailed at least seven years and up to 10 years and fined at least RM30,000 (S$9,100) and up to RM50,000 (S$15,200)
Congratulations on making it to the end of this article. That makes you different. The sort who likes to consume such content. And possibly create your own. For us. The type of content to get more of our readers to stick till the end. Want to write for us? Check this out.
Top image screenshot from video sent by Mothership reader
If you like what you read, follow us on Facebook, Instagram, Twitter and Telegram to get the latest updates.