Follow us on Telegram for the latest updates: https://t.me/mothershipsg
In an unlikely turn of events, Malaysian police found a suspected burglar fast asleep in the very house that he broke into.
Hello, stranger?
According to Sin Chew Daily, the bizarre incident happened at around 6am on Jan. 23, 2023.
The 66-year-old owner of the single-story terrace house in Jempol, Negeri Sembilan, woke up to find that his whole house had been turned upside down.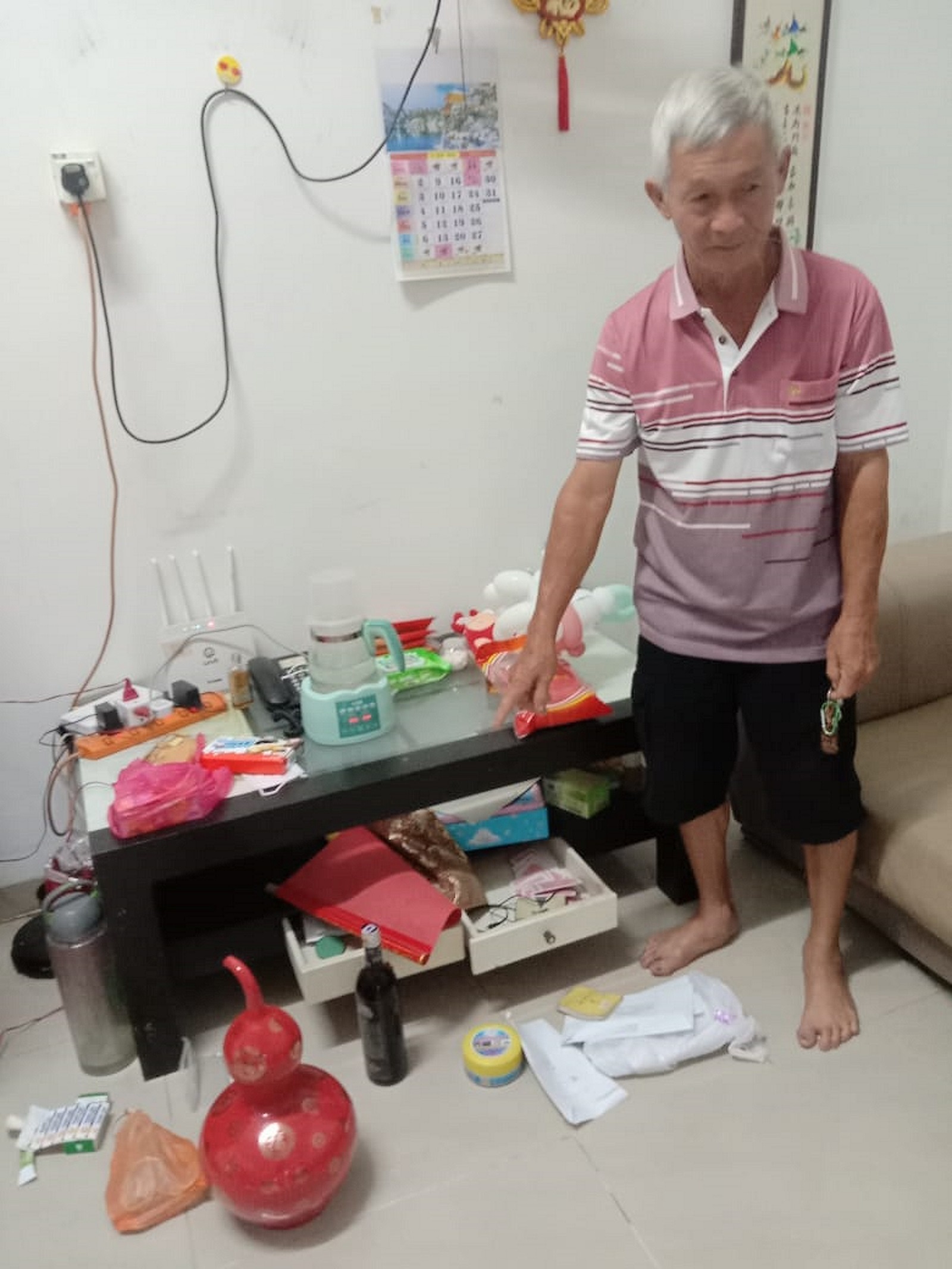 He and his family member went to investigate and were shocked to discover a male stranger reeking of alcohol, fast asleep on their living room floor.
They called the police immediately.
According to Bernama, the complainant, his wife and their four children were at home at the time of the incident.
Man remained fast asleep when police arrived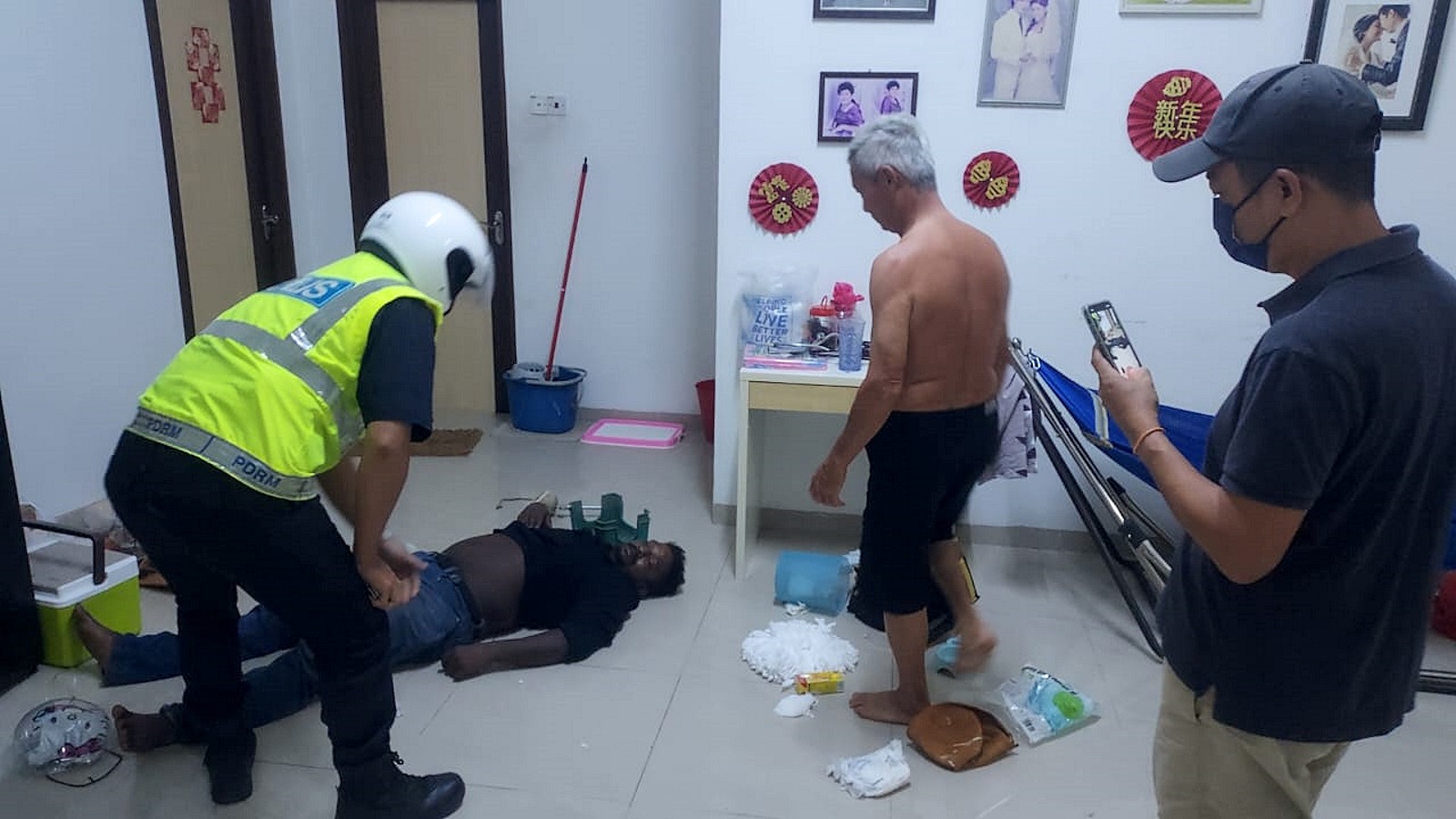 The man remained in deep slumber even when the authorities arrived.
Three police officers had to shake the man several times to rouse him, before they took him in.
It was found out that the man had emptied out an entire bottle of liquor that was in the kitchen.
Entered house through kitchen
Two knives, a pack of Chinese New Year goodies, two bottles of liquor, a mobile phone, and a set of keys were scattered on the floor near the man, amongst other things.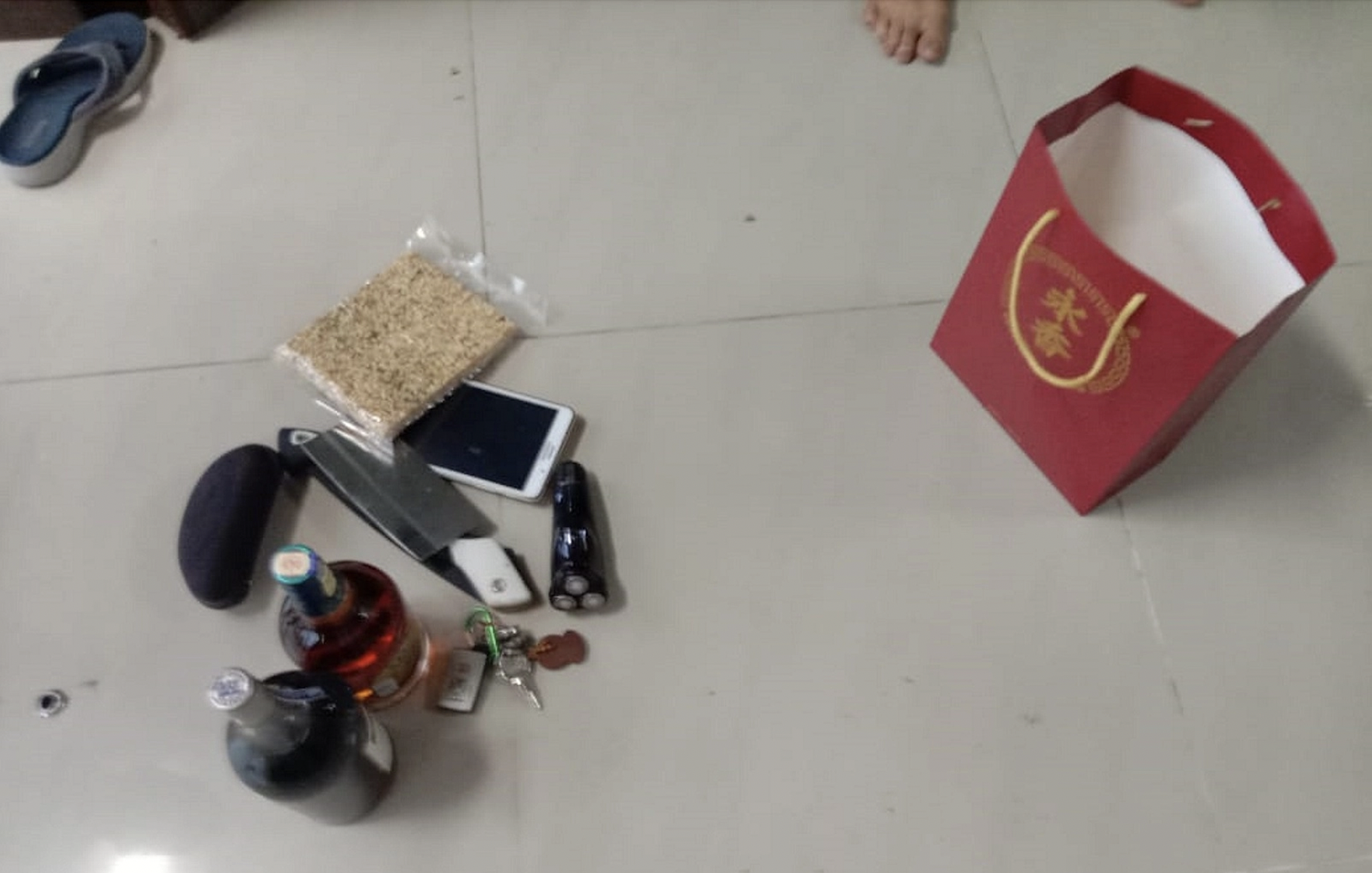 The suspect's belongings – a pair of slippers and a motorcycle – were found at the kitchen's entrance and outside the house.
Sin Chew Daily reported that the suspect had likely rode the motorcycle to the scene, made it past the boundary wall, and entered the house through the kitchen.
They added that the owner did not suffer major losses from the incident.
According to Bernama, the 41-year-old suspect might have entered the house through an unlocked back door.
The suspect has a criminal record for previous drug-related offences, and has been remanded for four days to assist with investigations.
Congratulations on making it to the end of this article. That makes you different. The sort who likes to consume such content. And possibly create your own. For us. The type of content to get more of our readers to stick till the end. Want to write for us? Check this out.
All images from Sin Chew Daily
If you like what you read, follow us on Facebook, Instagram, Twitter and Telegram to get the latest updates.