[Update on Sep. 2 at 12:10am: Kalbi is believed to have been killed and eaten by his owner on Sep. 1.]
A Japanese man has taken to YouTube to record his daily life with a "mini pig" called Kalbi, or Karu-sama.
If the YouTube channel's name is any indication, it is not a typical pets channel, despite the YouTuber noting down Kalbi's date of birth (Feb. 27, 2021) and his personality (Kalbi is spoiled and loves to eat).
Named "Eaten Pig after 100 days", the channel's owner has pledged to kill Kalbi for food after 100 days.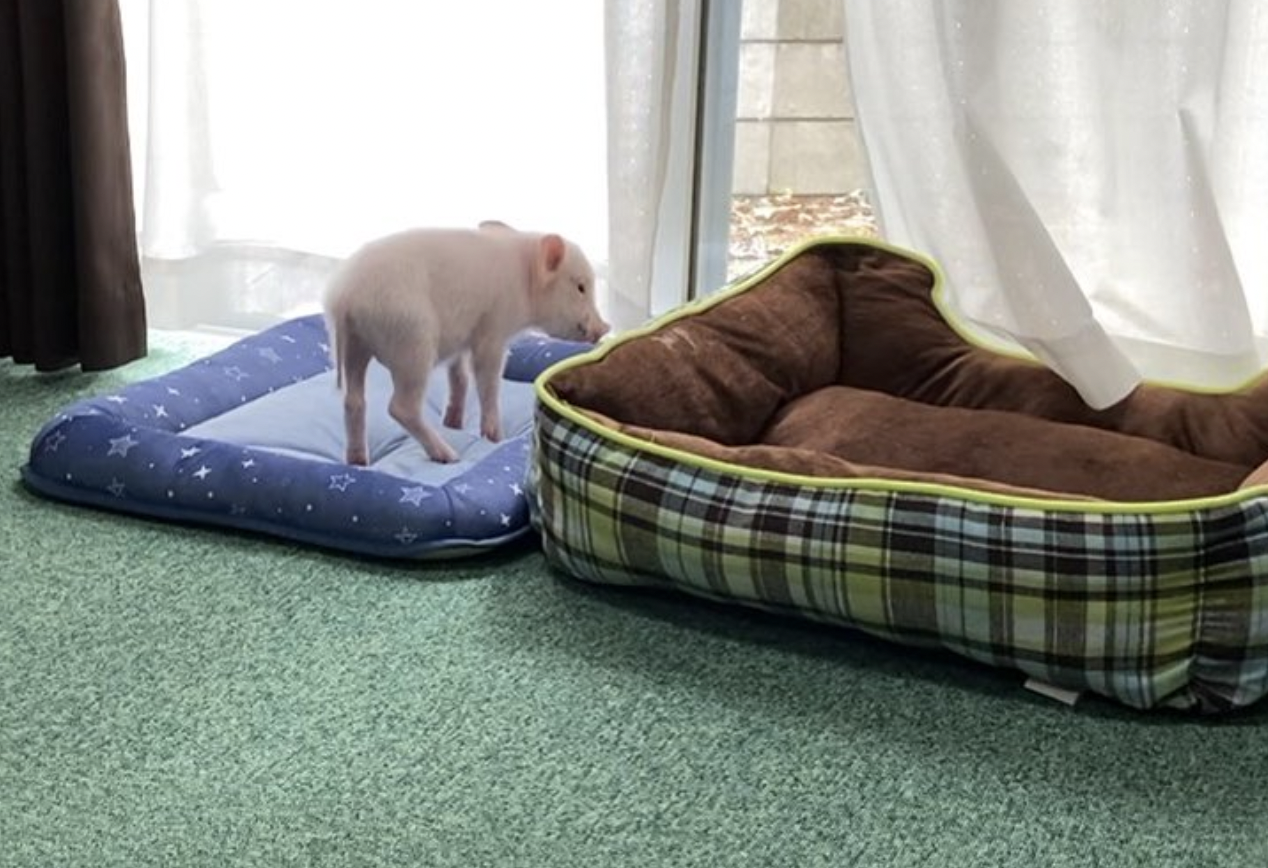 At the end of each video, he has even attached a countdown to the fateful day when the pig is finally slaughtered.
"Kalbi", or "galbi", means ribs in Korean.
Two days left for Kalbi
The video he posted on Monday, Aug. 30, marked the 98th day since he first brought Kalbi home, which meant the pig only has two days left to live.
It was titled, "This happened when I gave a mini pig, which is about to say goodbye, his favourite foods... (Day 98)"
Although some of the channel's followers are still doubtful that Kalbi's owner is really going to have him killed for food -- given the loving manner in which Kalbi has been raised so far -- they started to say their goodbyes.
"However things are going to turn out, I'm not going to say anything. Thank you Karu-sama for teaching me the importance of life."

"Pigs can't be fed for at least 12 hours before they are slaughtered, if he's really killed, this will most likely be his last meal."
As for the video posted a day before, the channel owner had titled it, "Please tell me your favourite pork dishes. (Day 97)"
While commenters were sad to see Kalbi go, they still gamely revealed what their favourite pork dishes were.

"To eat Karu-sama after he has grown so big...

I like fried pork cutlet rice bowl..."

"Karu-sama can still remain as a memory if his skin and hair are used to make into a wallet."
Many also do not wish to see any part of Kalbi go to waste, should he really be killed for food.

"For Karu-sama's sake, I hope that his bones could go into making Tonkotsu ramen (broth), and that not just his meat is used."
Debate sparked
When the YouTube channel was first started, the shock value of what the YouTuber planned to do with his mini pig had sparked discussions on the internet, and had people guessing if he would really kill the animal after 100 days.
While some called the YouTuber "cruel" for killing a "companion", others thought that what he is trying to do is to raise awareness about meat eating.
Many also drew comparisons to a manga called "The crocodile who dies in 100 days", which was first published on Twitter on Dec. 12, 2019, and tells the story of a crocodile who was due to die in 100 days.
Guess we'll only know the answer on the 100th day.
Top image adapted via @Mini_pig99/Twitter
If you like what you read, follow us on Facebook, Instagram, Twitter and Telegram to get the latest updates.