Follow us on Telegram for the latest updates: https://t.me/mothershipsg
Anglers in Singapore are encouraged to practise catch-and-release while they enjoy fishing as a hobby in nature spaces.
One angler caught a critically-endangered shovelnose ray at Bedok Jetty and made the right call to promptly set it free.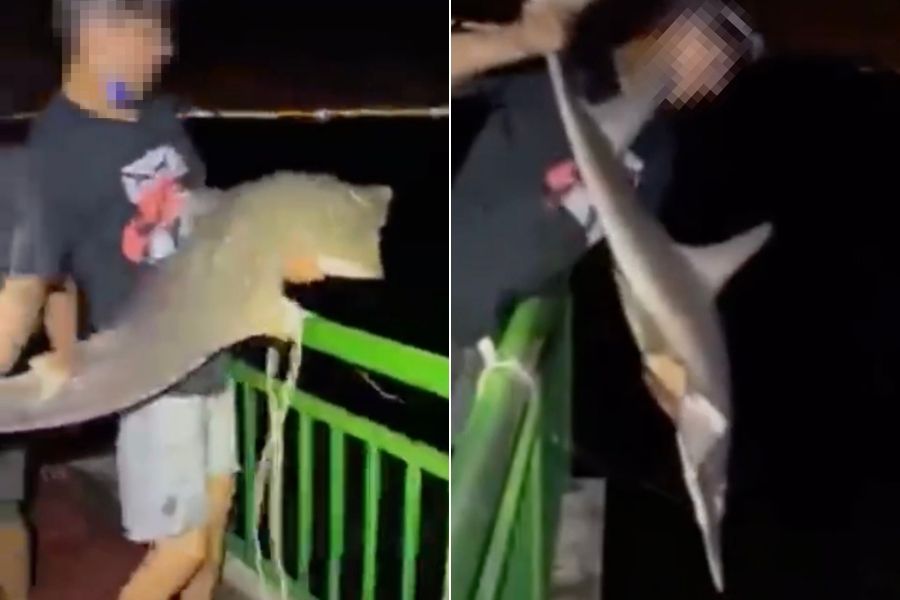 Catch and release
When held upright, the ray with a distinct triangular head was longer than the man's body.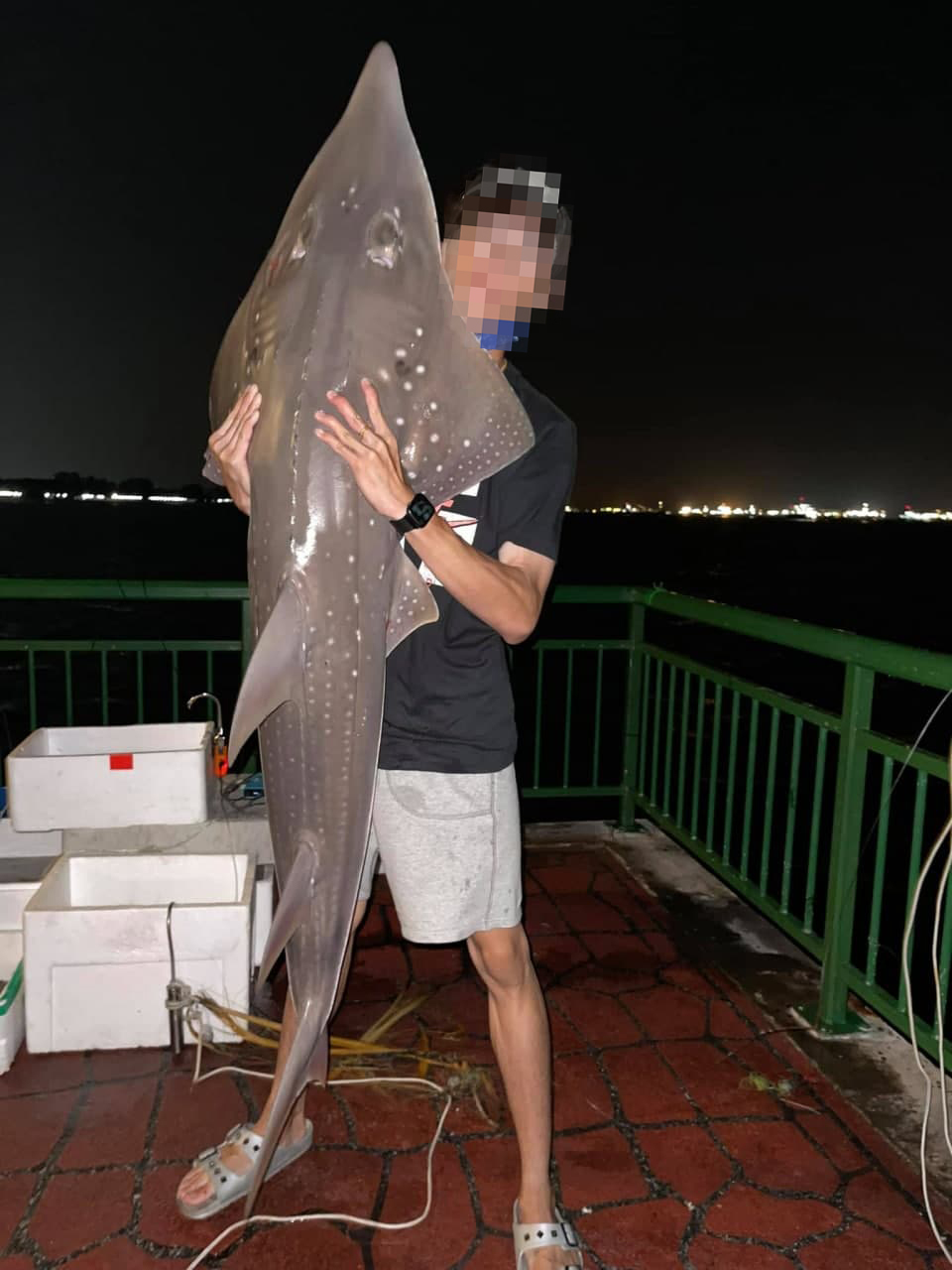 With the help of a fellow angler, the man was able to lift and hoist the fish over the metal rails, while several voices could be heard offscreen saying "catch and release".
When the fish was dropped into the waters below, voices could once again be heard bidding the fish goodbye and cheering "woohoo" as it swam off and disappeared in the water.
The footage of the release was first uploaded on Facebook on June 22, and was later shared in Nature Society (Singapore)'s Facebook group on July 8.
A good portion of netizens commended the man for releasing his catch, which is an endangered species, back into the waters.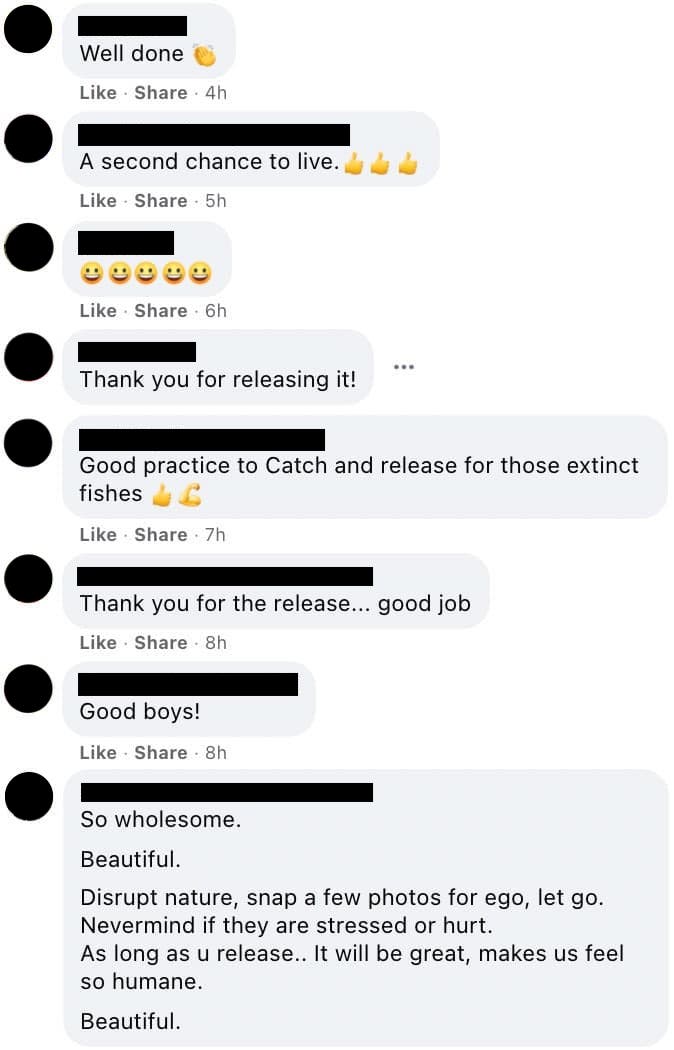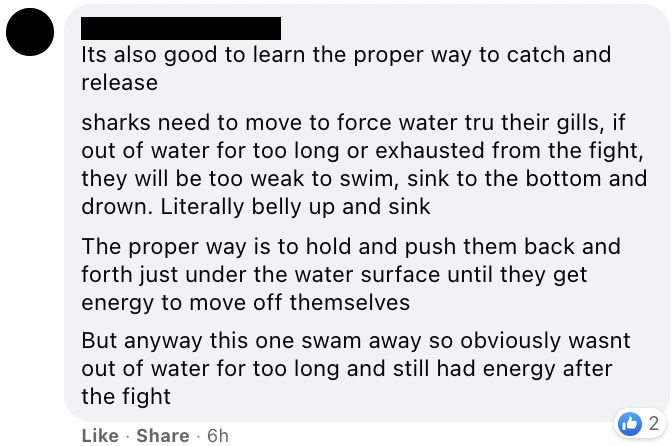 However, there were also some nature lovers who are generally against fishing due to animal welfare reasons.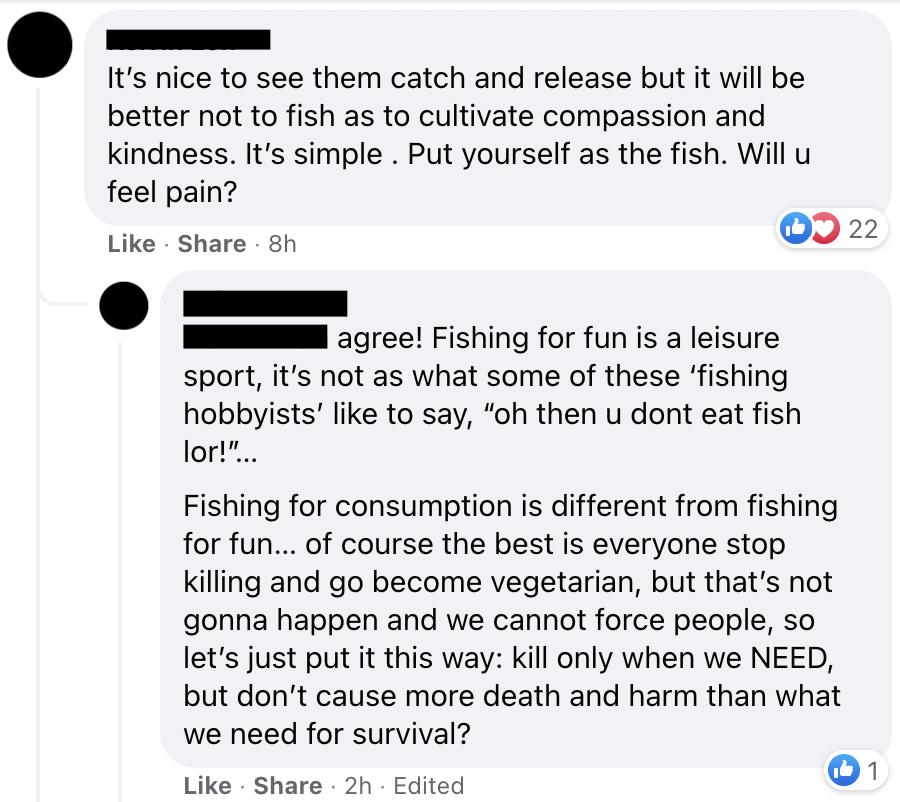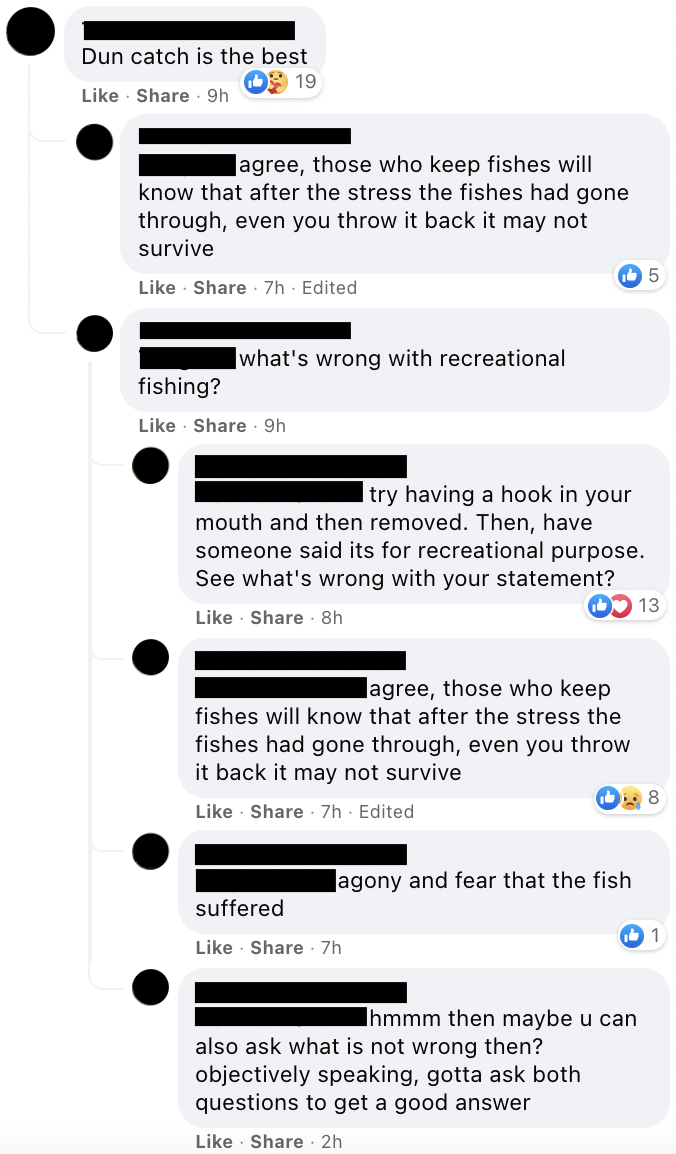 Why catch-and-release is important?
Under the set of guidelines by Marine Stewards, a sustainable fishing group, these triangular head fish are listed under the no-take category and should be released.
Anglers can refer to Marine Stewards' guidelines to determine which fishes can be kept or should be released.

According to the National Parks Board (NParks), catch-and-release should apply to endangered species, juvenile fishes and brooding animals. In addition, fishes caught, but will not be eaten, should also be released.
Some fishes such as invasive species can be captured. For instance, hybrid groupers are listed under the all take category as they are an invasive species. Invasive species are foreign species that cause harm to the local ecosystem.
In addition, NParks and Marine Stewards have put up an information board at Bedok Jetty, which showcases the common fish species found there and includes a catch-and-release list.
Why shovelnose rays are endangered?
Shovelnose rays have been classified as "Critically Endangered" by the International Union for Conservation of Nature (IUCN) since Aug. 28, 2019. They are threatened by commercial fishing and harvesting.
They are hunted for their meat and shark-like fins as the fish is considered a "delicacy". They can be found in restaurant menus, where they are called "shark heads".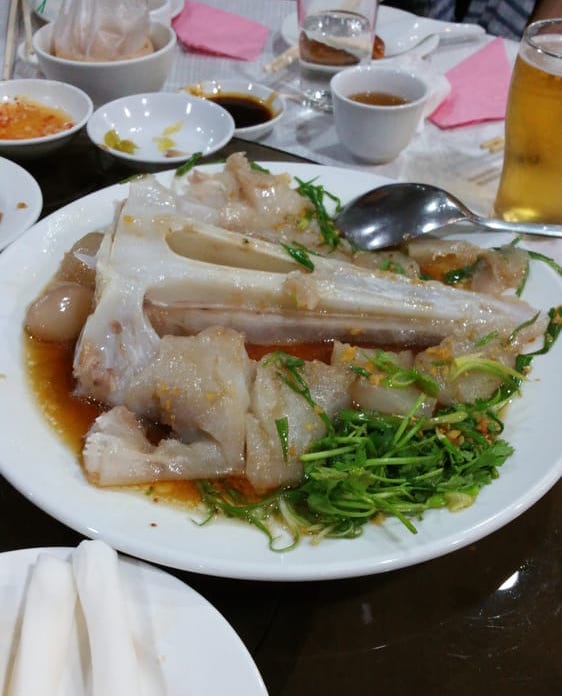 In fact, these triangular head fish were even spotted at some major supermarkets in Singapore and markets in the heartlands.
Further compounding their depleting population, these fish take a long time to reach sexual maturity and reproduce, similar to other rays.
Male and female shovelnose rays are sexually mature at an average age of eight years and seven years respectively.
A litter is produced only once a year, after a gestation period, which spans nine to 12 months.
That said, the shovelnose rays are now better protected from trade after being added to Appendix II of the Convention on International Trade in Endangered Species of Wild Fauna and Flora (Cites) in 2019.
Permits are now required for any export of shovelnose rays, import permits may be required too.
About shovelnose rays
Shovelnose rays (Rhynochobatus australiae), also known as the Bottlenose wedgefish, are named after their distinctive broad and pointed snout.
They are native to various parts of Southeast Asia, including Singapore.
As bottom dwellers, shovelnose rays lives and feeds on the bottom of their coastal and inshore habitats.
While the shovelnose rays have been recognised as a critically-endangered species, it is not protected by the Wildlife Act.
Under the Wildlife Act, only four types of fishes are listed as protected species. They are Devil rays, Flying rays, sawfishes and seahorses.
It is only illegal to capture shovelnose rays in nature reserves and national parks managed by NParks, according to Parks and Trees Act.
However, according to Karenne Tun, the director of NParks' National Biodiversity Centre, shovelnose rays were not spotted in areas where they are protected by the law, The Straits Times reported in 2019.
Related stories:
Top image from Nature Society (Singapore)/Facebook

If you like what you read, follow us on Facebook, Instagram, Twitter and Telegram to get the latest updates.