Robert Pattinson, leader of Team Edward and now Batman, was photographed at a Los Angeles gas station on July 9, 2021 (U.S. time) running errands.
And what caught the attention of at least one person on social media was that Pattinson was wearing a t-shirt bearing the Bedok Kings Rugby Football Club logo.
HAHAH okay wait i just realised he is wearing singapore's bedok rugby team t-shirt HAHAHAH https://t.co/dpL6QhClGg

— uraharadivya. (@AlyciaBlackCat) July 10, 2021
What is Bedok Kings?
The Bedok Kings, for the uninitiated, is one of the major clubs in the top flight of Singapore Men's 15s rugby.
Since its inception in 1996, it has won the Premiership Finals several times.
The club's logo, as seen on Pattinson's t-shirt, is highly recognisable and unmistakable.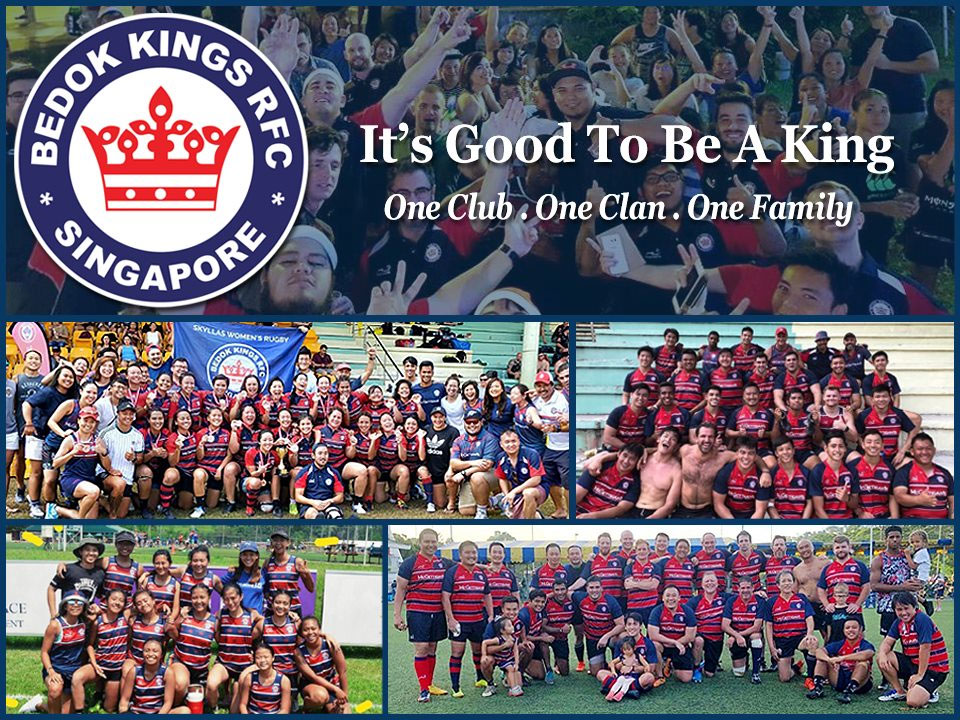 The oversized t-shirt, on Pattinson's gangly frame, also confirms that the top is a rugby player-sized outfit.
More photos of Bedok Kings RFC t-shirt on Pattinson
To dig a little deeper as to what sort of wonky crossover universe this is, and to make sure this isn't some photoshopped piece of work, more photos of Pattinson were needed to confirm he was really wearing a Bedok Kings t-shirt.
It didn't take long as some 25 photos of Pattinson, in various states of casually walking down the street, were thrown up by Google.
The back of the t-shirt showed that it was printed for a year 2000 event -- which means the t-shirt is more than two decades old.
Was it a gift from Kristen Stewart?
So, the big question is: How did Pattinson get his hands on the t-shirt?
Was he ever in Singapore?
Because if he was, he must have been on a low-key visit as there are no searchable records of him here and bumping into fans.
But could it have been a gift from a significant other?
After all, his ex-girlfriend, Kristen Stewart, was in Singapore to shoot a movie, Equals, back in 2014.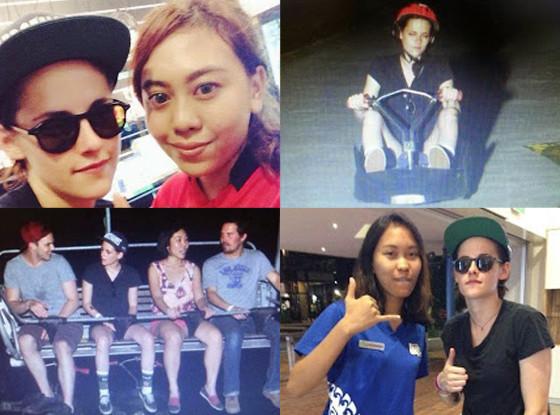 She could have picked it up from someone or some place, because Pattinson likes rugby or Foster's beer?
But the Twilight couple had already broken up in 2013.
Most likely scenario: Pattinson bought it at a thrift store
While there is no conclusive answer as to how Pattinson ended up in a Bedok Kings t-shirt, it is not difficult to accept that he probably bought it for himself in a thrift store.
The Bedok Kings do travel overseas to compete in tournaments, and the team's merchandise might have eventually found its way into a thrift store.
Likewise, it is common enough to find Singapore Armed Forces t-shirts in thrift stores overseas, as our troops do go overseas for training stints.
Fan of secondhand goods
Pattinson pretty much admitted in 2010, after he became insanely famous because of Twilight (2008), that he could no longer shop at thrift stores to buy secondhand, pre-loved clothes.
He is known to be a fan of pre-loved clothing.
"I like kind of s***ty clothes most of the time. I like second hand. That's another thing. I can't really go into second hand stores to get new clothes any more so I end up wearing the same thing every day," he said in an interview.
"I wish I could shop in vintage stores the whole time. But because a lot of paparazzi follow me around, it can be difficult."
Pattinson's thrifty ways have also been documented in other ways, such as his penchant for owning pre-owned, beaten up vehicles.
He famously drives around a red 2011 Chevrolet Silverado truck he bought off Craigslist for US$2,500.
He once explained: "I buy everything off Craigslist. Every single car that I've bought."
All photos via
If you like what you read, follow us on Facebook, Instagram, Twitter and Telegram to get the latest updates.