Follow us on Telegram for the latest updates: https://t.me/mothershipsg
About a day after its cheeky publicity for durian kneeling pads went up, 99 Old Trees Durian has removed the post and published an apology on its Facebook page.
The original content promoted "Soul Redeeming Durian Kneeling Pads" for patrons of KTV lounges in Singapore that has caused an explosion of Covid-19 cases.
While some locals applauded the stunt, the use of the word "pho" had provoked the ire of the Vietnamese community, who explained what the dish meant to them.
The pun also carries certain connotations, as hostesses of Vietnamese nationality have been singled out by the Ministry of Health as agents of the cluster.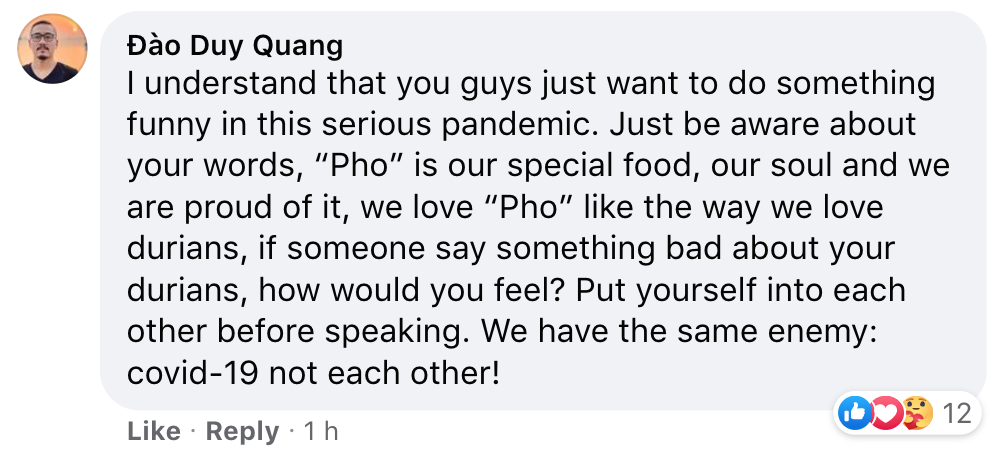 "To our friends, I have read through all your comments and acknowledged the hurt it has caused you," wrote Kelvin Tan, the director and founder of 99 Old Trees Durian.
Tan went on to say that he was "tone-deaf" and should have "put more thought in [his] choice of words."
He also confirmed that he has removed the previous post out of respect, and urged members of the public to stop circulating the post.
"I sincerely wish everyone well. To those that I've offended, I'm sorry," the post ended.
Reactions to the apology were split. A number of Vietnamese commenters were quick to forgive the brand, but not everyone felt the same.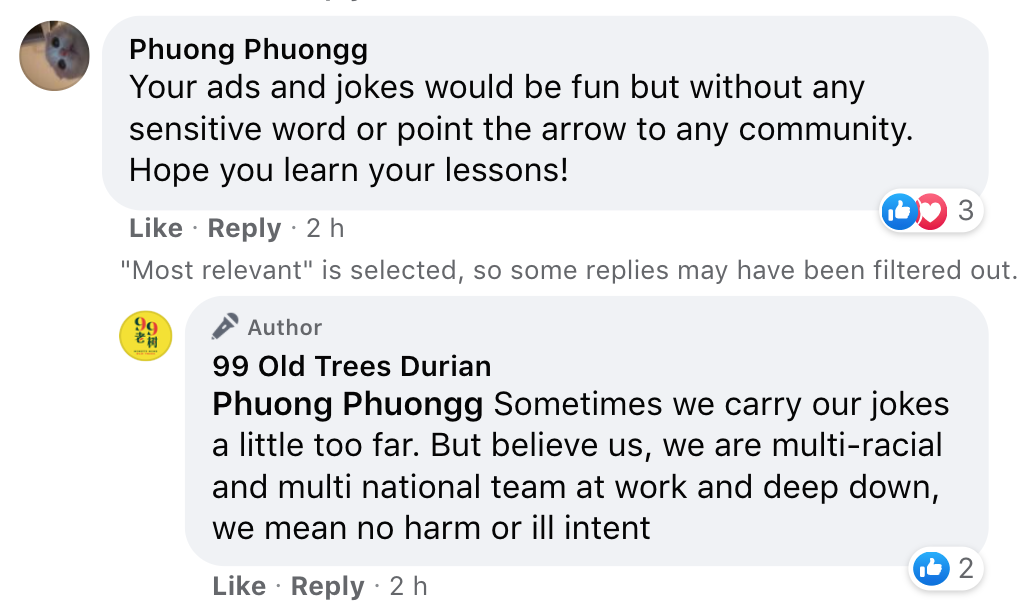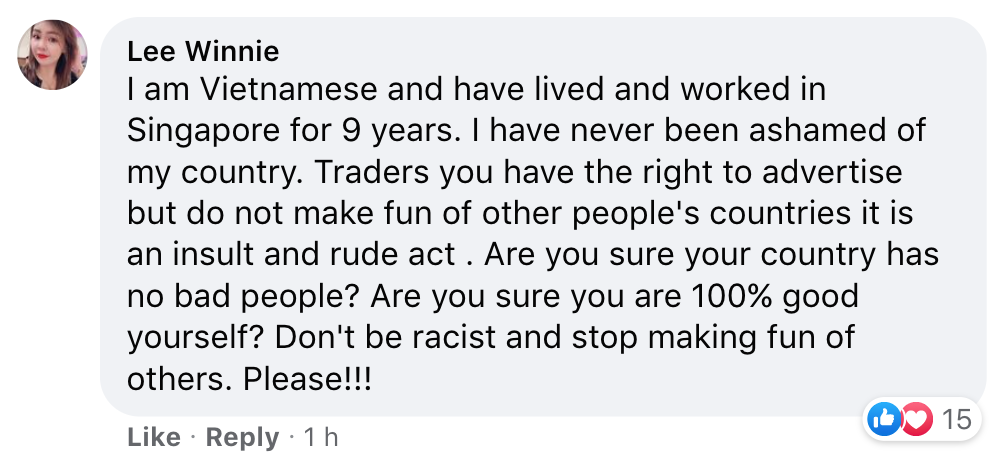 Top image via 99 Old Trees Durian/Facebook
If you like what you read, follow us on Facebook, Instagram, Twitter and Telegram to get the latest updates.