Two men were fined for keeping illegal exotic animals as pets in their flats along Yishun Ring Road, as well as paying others to smuggle more animals across the Causeway.
Kept exotic lizards and sugar glider as pets
According to court documents seen by Mothership, Nonis Randy Amin Bin Nonis Amran was charged on Apr. 27 for keeping a green iguana and two central bearded dragons without a license.
The iguana is a scheduled species listed in Appendix II of the Schedule of the Endangered Species (Import and Export) Act.
Species listed under Appendix II include those which may become threatened with extinction unless its trade is strictly regulated.
He had also abetted the import of an Argentine black and white tegu, a species of lizard, into Singapore via Woodlands Checkpoint.
The tegu is also listed under Appendix II.
A second man, Freddy Yeo Chong Wei, was charged on the same day for keeping a sugar glider, a small marsupial, without a license.
Animals purchased from exotic animals store in JB
Today reported that in November 2019, Nonis bought the creatures from a Singaporean seller, Mitchell Edberg Li Heyi, who co-owned an exotic pet shop in Johor Bahru, Malaysia.
The tegu cost S$600, plus an additional S$100 transportation fee. Nonis paid a 50 per cent deposit of S$300 to Li.
Li was passing through Woodlands Checkpoint to deliver the tegu when he was discovered by an immigration officer, who found the tegu hidden in a cereal box.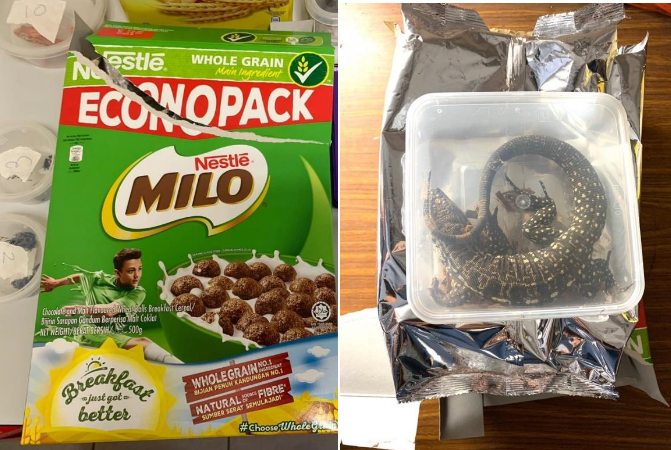 Li was fined S$9,600 in 2020 for importing 22 illegal animals, such as the tegu, sugar glider and poison dart frogs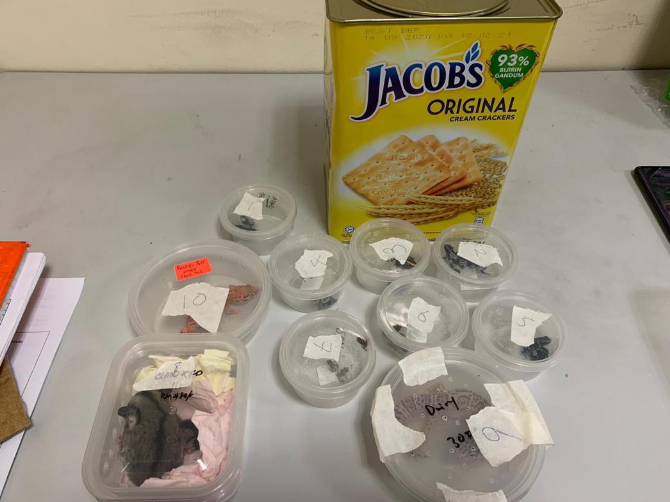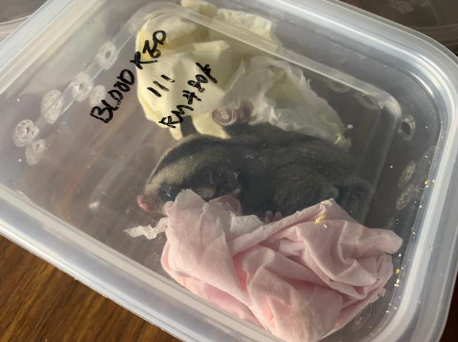 After Li was caught, officers from the National Parks Board (NParks) inspected Nonis' home and seized the iguana and bearded dragons, Today reported.
Similarly, Yeo was caught after NParks officers inspected his residence and found the sugar glider. He had bought it from a Carousell seller and wanted to buy another from Li.
Claims to be an animal lover and volunteer at Acres
According to Today, Nonis was fined a total of S$8,000, while Yeo was fined S$1,000.
Nonis also had to pay an extra S$900 to NParks for expenses related to housing the animals.
Nonis' lawyer explained that his client is an "animal lover, especially in relation to reptiles", Today heard in court.
He added that Nonis treated the animals like family, and reasoned that his love for animals was why he volunteered at Acres.
However, in response to Mothership's queries, Acres co-chief executive officer Anbarasi Boopal said that Nonis' name is not reflected in the organisation's volunteer database.
She added that it's "strange" for him to claim that he had been an Acres volunteer unless he was not using his real name.
Acres urges their volunteers not to fuel the illegal wildlife trade, especially since as volunteers, they are able to see the impact of the illegal wildlife trade first-hand, Anbarasi said.
Acres also urges those who come across any illegally kept pets to report it to the authorities.
Persons like Nonis will not be allowed to volunteer with Acres, Anbarasi confirmed.
Exotic animals pose danger to local biodiversity
Certain animals are not allowed as pets in Singapore due to the damage that can be wrought on the local ecosystem should they escape.
NParks explained on their website that these non-native animals can introduce and spread diseases, as well as threaten native biodiversity by competing for existing resources.
They may also pose a danger to public safety.
Additionally, legalising such animals as pets could fuel the illegal wildlife trade and poaching of these animals.
Previously, a man was fined S$9,600 for attempting to sell an endangered false gharial, a type of freshwater crocodilian, and keeping three hedgehogs illegally in his Jurong West home.
Under the Wildlife Act, those who keep wildlife can be fined up to S$10,000 or jailed for up to six months.
The penalties increase if the wildlife is a protected species — up to S$50,000 fine and/or two years' jail.
Those who import or export wildlife without approval can also be fined up to S$10,000, and/or jailed for up to 12 months.
Related stories

Top photo from ICA and Wikipedia
If you like what you read, follow us on Facebook, Instagram, Twitter and Telegram to get the latest updates.