Amendments to the Wild Animals and Birds Act (WABA), now renamed the Wildlife Act, kicked in on June 1.
The changes made to WABA include harsher penalties to deter poaching and feeding of animals, to better protect and manage Singapore's wildlife.
Harsher penalties on poachers and wildlife traffickers
The original WABA was first enacted in the 1965, and it has finally seen some substantial changes after decades.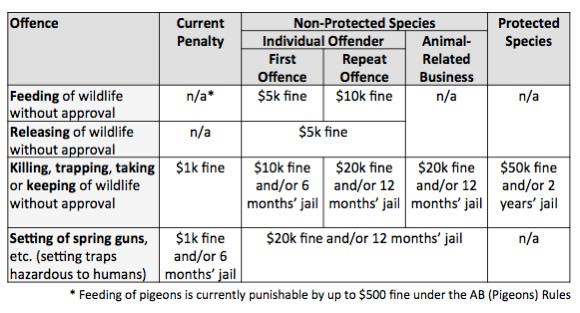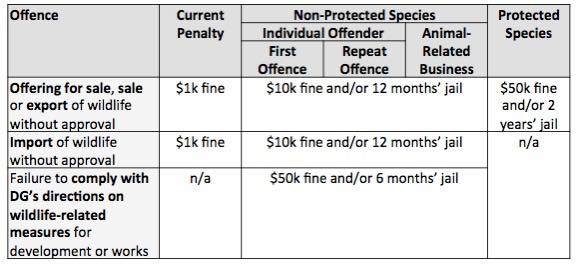 Poachers will be fined up to S$20,000, jailed for 12 months, or both instead of just a S$1,000 fine.
Meanwhile, those who import, export or sell wildlife illegally can be fined up to S$10,000, jailed for 12 months, or both.
These penalties, however, would be harsher if the case involves native protected species, like the Sunda pangolin.
These new penalties for poachers and traffickers are a sharp increase from the S$1,000 fine previously stipulated in WABA.
A new section under Wildlife Act would also empower the National Parks Board (NParks) to dismantle and dispose of any unattended or unauthorised traps.
Heavier fines for those who feed and release wildlife
Steeper fines will also be introduced for those who feed wild animals.
Feeding of wildlife, such as pigeons, has been a consistent issue that NParks has been attempting to crack down on with enforcement notices, CCTV cameras, posters and outreach events.
Pigeon feeding is an offence under the Animals and Birds (Pigeons) Rules, and those caught were previously liable for a fine of up to S$500.
However, under Wildlife Act, first-time offenders will now be fined S$5,000, and double that for second-time offenders.
These stricter measures could potentially pose a much greater deterrent to people who feed pigeons and other wildlife, and reduce the need for culling.
Those who release animals will also be fined S$5,000.
Inclusion of invertebrates in the Act
Invertebrates like insects are now also included under the Wildlife Act. WABA previously only protected birds and other animals.
Currently, the Schedule of protected creatures include several genera of corals, giant clams, and the rare but contradictorily-named Common Birdwing butterfly.
With the Wildlife Act, NParks will be able to issue wildlife-related directions to developers of building projects, which help enforce certain measures to protect wildlife under the Environmental Impact Assessment (EIA) framework.
Previously for example, developers that don't install hoardings to reduce wildlife-traffic conflicts would face limited recourse.
Now, relevant wildlife-related EIA conditions can be formally issued as directions.
Developers who fail to follow these directions could face fines of up to S$50,000, six months imprisonment, or both.
These penalties would further incentivise developers to comply with EIA processes and conditions.
Top photo by Muhammad Aminuddin Zulkifli
If you like what you read, follow us on Facebook, Instagram, Twitter and Telegram to get the latest updates.