Follow us on Telegram for the latest updates: https://t.me/mothershipsg
Online bakery Tigerlily Patisserie has opened a new physical bakery-cafe along Joo Chiat Road.
Known for their bake boxes and their infusion of Asian flavours with European culinary techniques, Tigerlily Patisserie  is fronted by Maxine Ngooi, executive chef and co-owner of Tigerlily Patisserie and Chin Mee Chin, who boasts an impressive resume.
Ngooi previously worked at local Michelin-starred restaurants including Les Amis restaurant, the now-defunct Joël Robuchon Restaurant and Vianney Massot Restaurant as well as Australian F&B establishments such as one of the World's 50 Best Restaurants, Brae, and Masterchef Australia Reynold Poernomo's Koi Dessert Bar.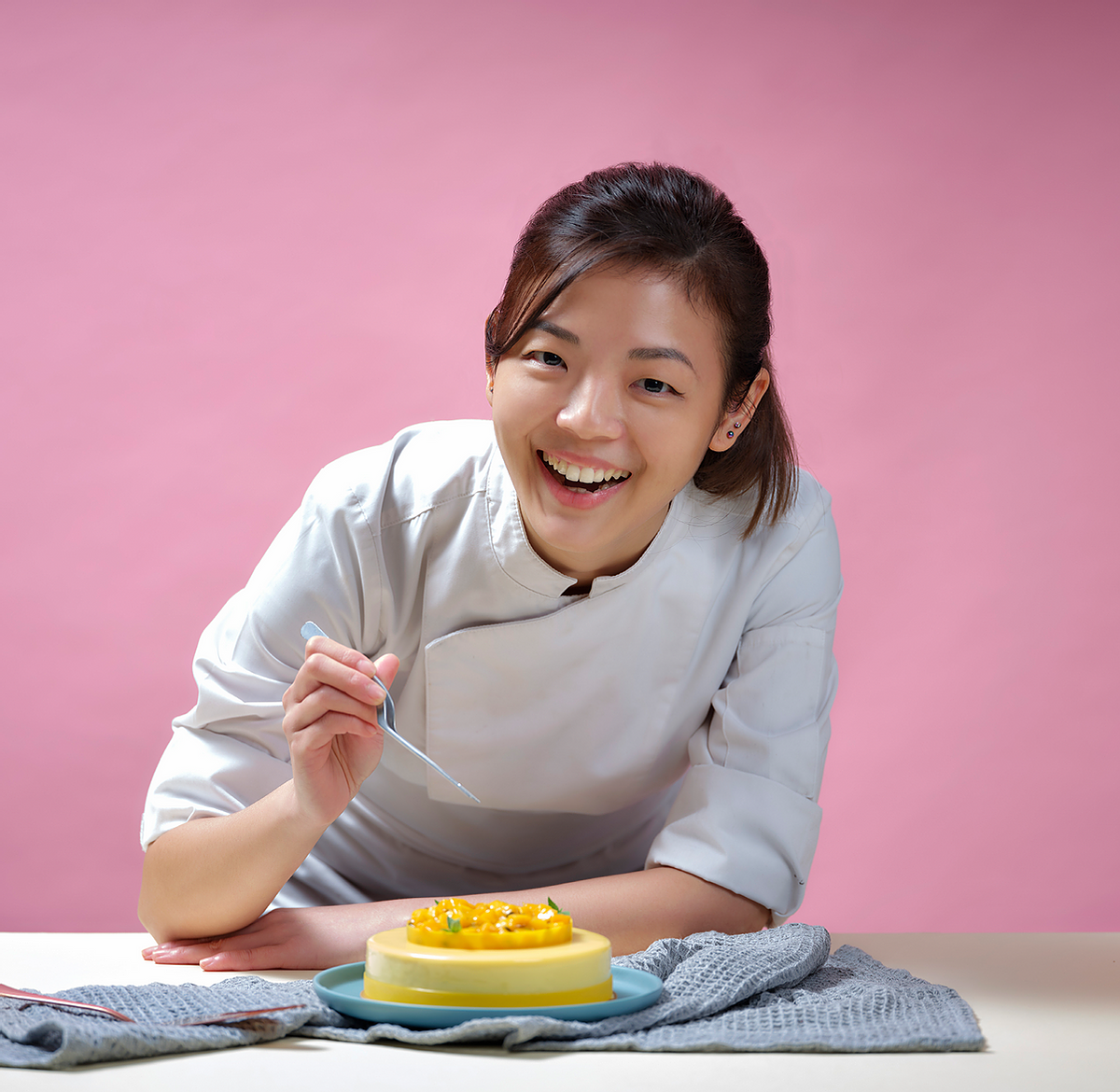 Pastries and bread
Classic pastries, namely the croissant (S$3.50), pain au chocolat (S$4.50), and Kouign Amann (S$4.50), are the mainstay of Tigerlily Patisserie's menu.
Other pastries will be available seasonally.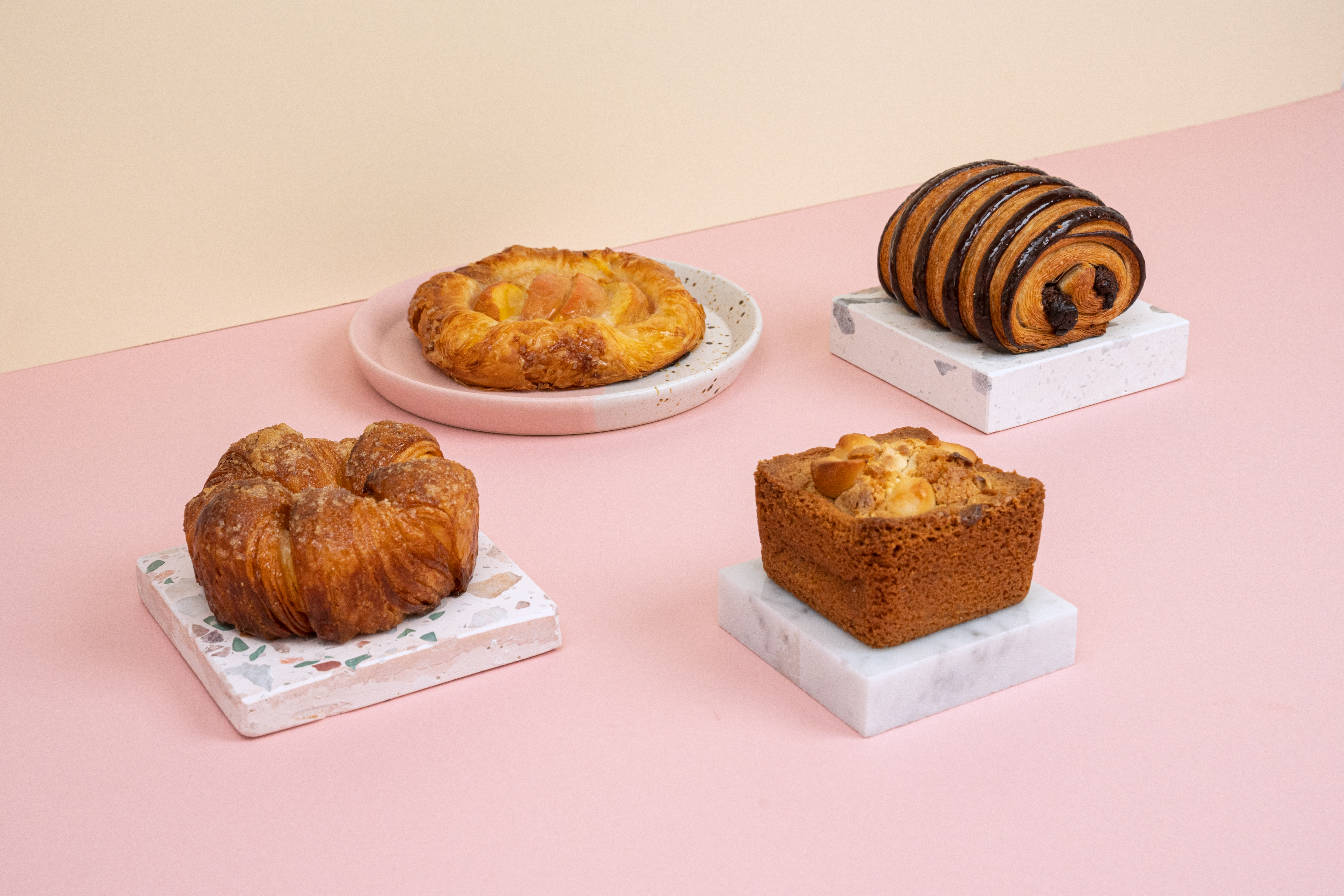 According to Ngooi, the fruit and vegetable-based pastries will be switched out as and when they are in season.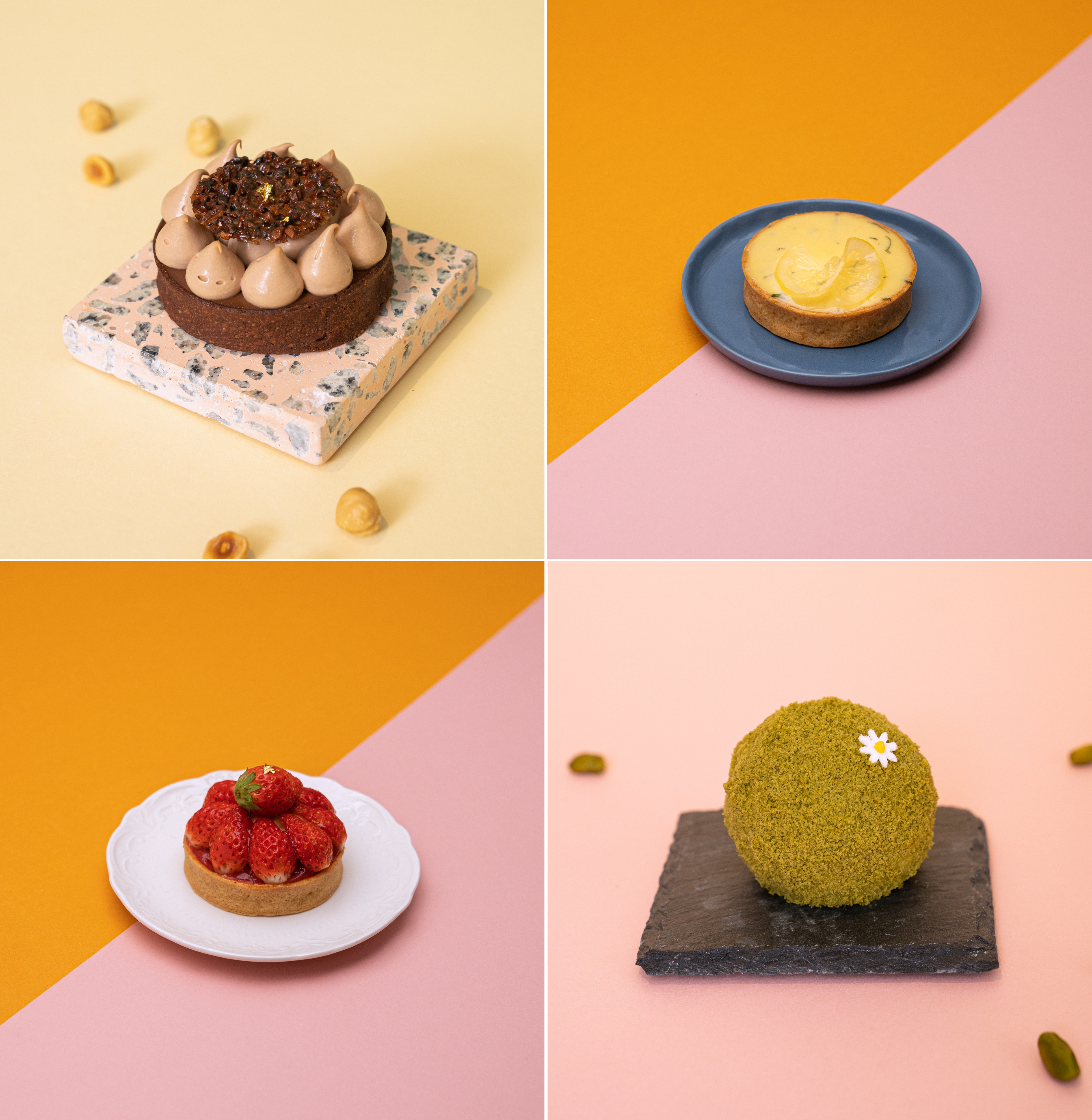 Some of their current seasonal pastries include the Yellow Peach Danish (S$8), made with sweet Spanish peaches. Savoury pastries include their Asparagus and Leek Tart (S$7) and Tomato and Artichoke Tart (S$7).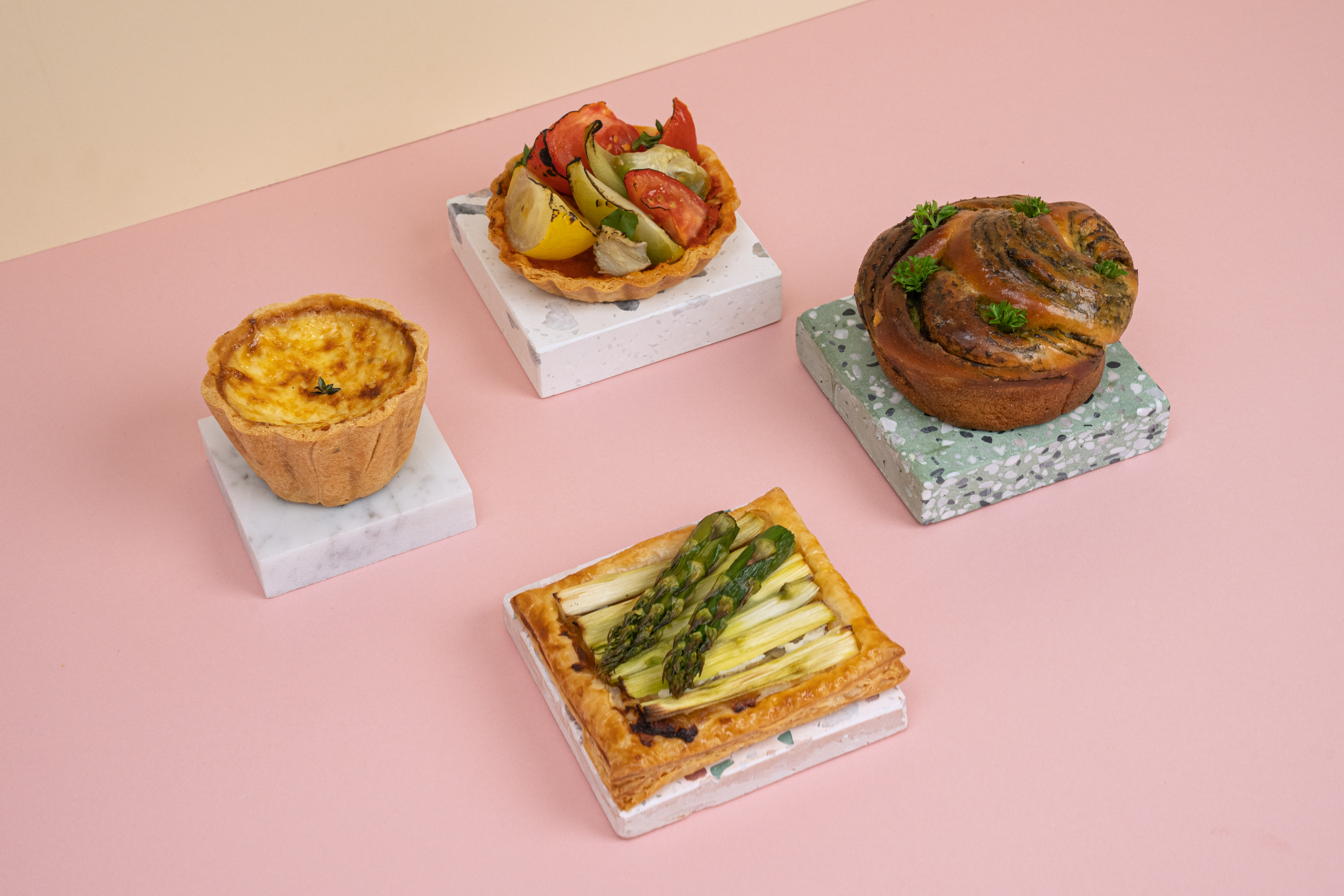 Speaking to Mothership, Ngooi named the Tomato and Artichoke Tart as one of her favourites as she loves incorporating seasonal vegetables and herbs into her bakes and putting an unconventional spin on traditional baking techniques.
Another chef's recommendation is Ngooi's reinterpretation of her old signature at Michelin-starred Vianney Massot Restaurant.
Renamed The Beehive (S$11), this adorable dessert features a refreshing medley of litchi honey and thyme jelly, lemon sponge, honey parfait and yuzu mousse in a honey-hued white chocolate shell.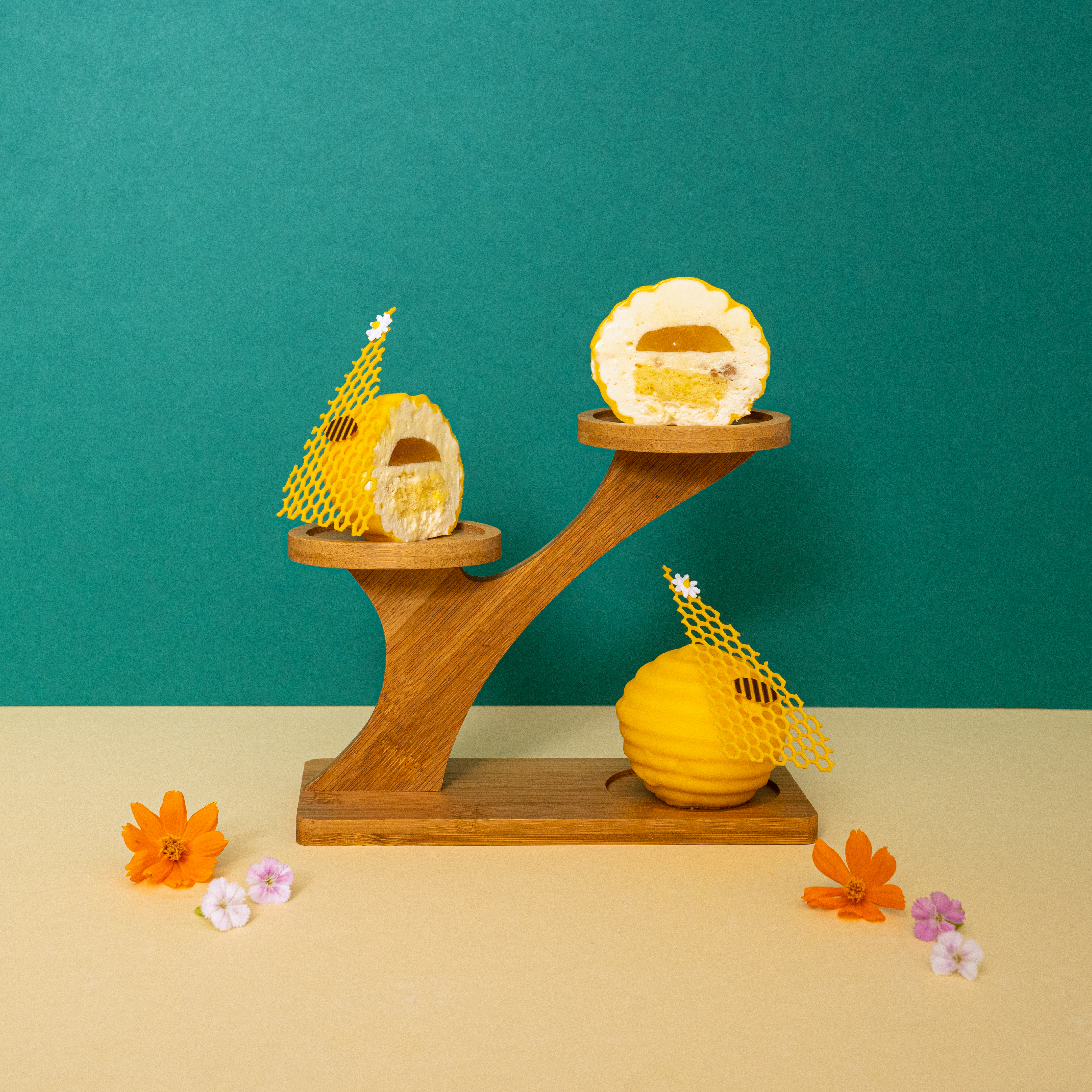 She also loves the Pink Guava and Pear (S$10) confection, made with fresh pear cubes, pink guava jelly, and pear and elderflower mousse that matches the ship's speckled terrazzo counters and tables.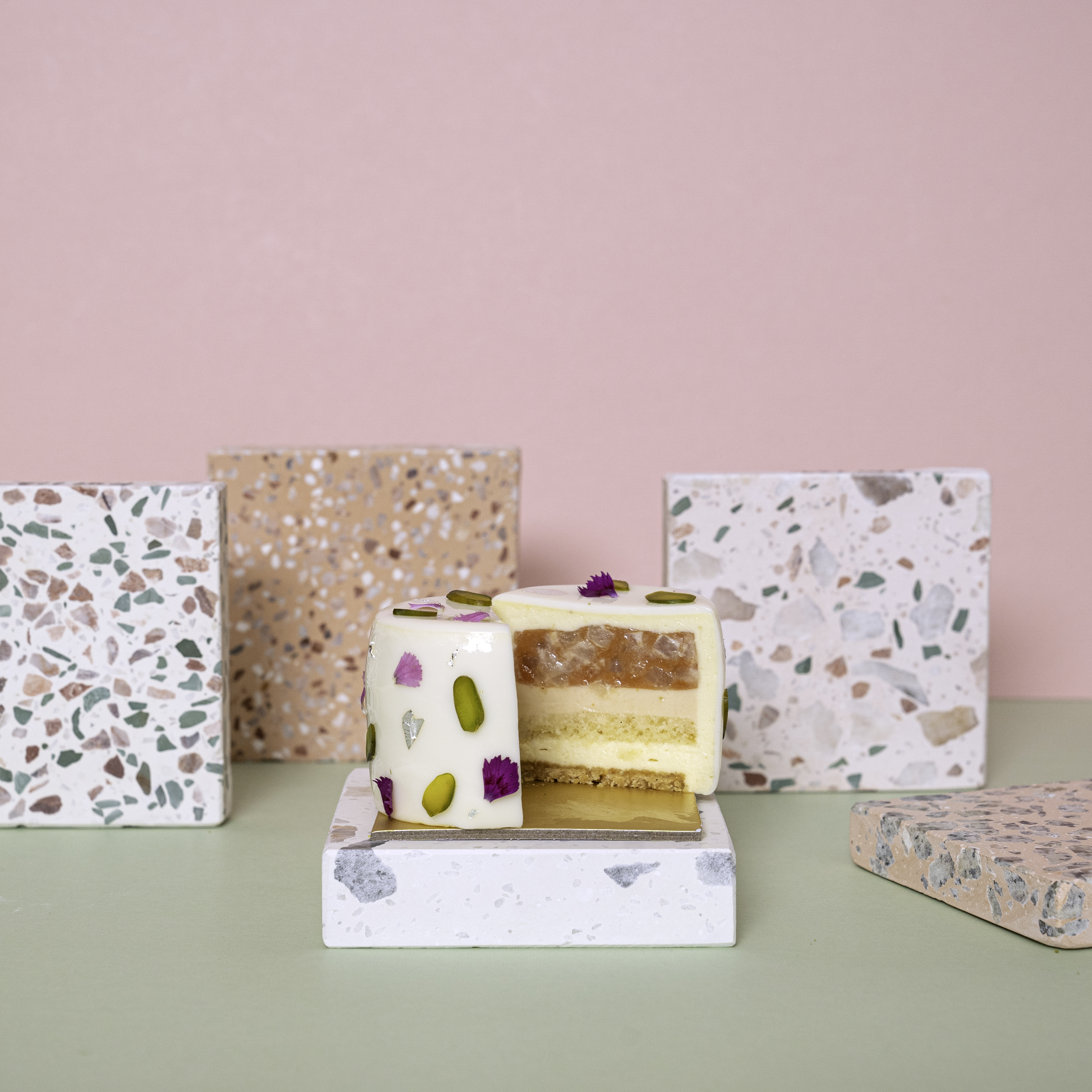 They also have artisanal bread that is baked fresh daily, namely sourdough (S$12), baguette (S$4.50), or ciabatta (S$5).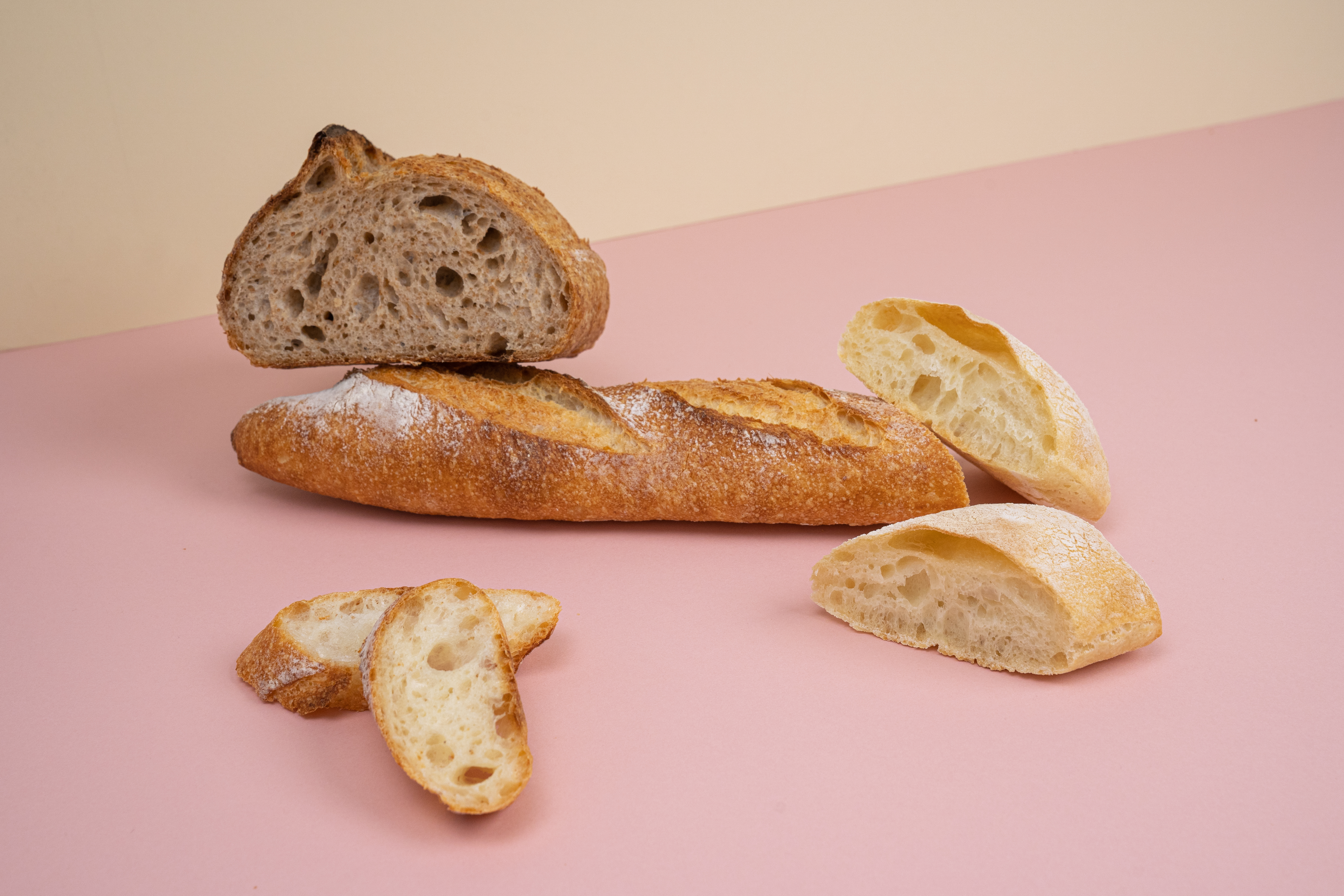 Fans of Tigerlily's past bake box offerings may notice a few familiar pastries such as the Mochi Blondie (S$6) and the Mushroom and Bacon Quiche (S$7) at the cafe.
As a lover of quiches who would often make them for her family, it's no surprise that Mushroom and Bacon Quiche is also Ngooi's favourite. "With every quiche, I've worked on improving my recipe, and I'm happy to say that this is my best version yet."
Other old favourites that may make a comeback include the Lup Cheong Brioche, Ngooi disclosed.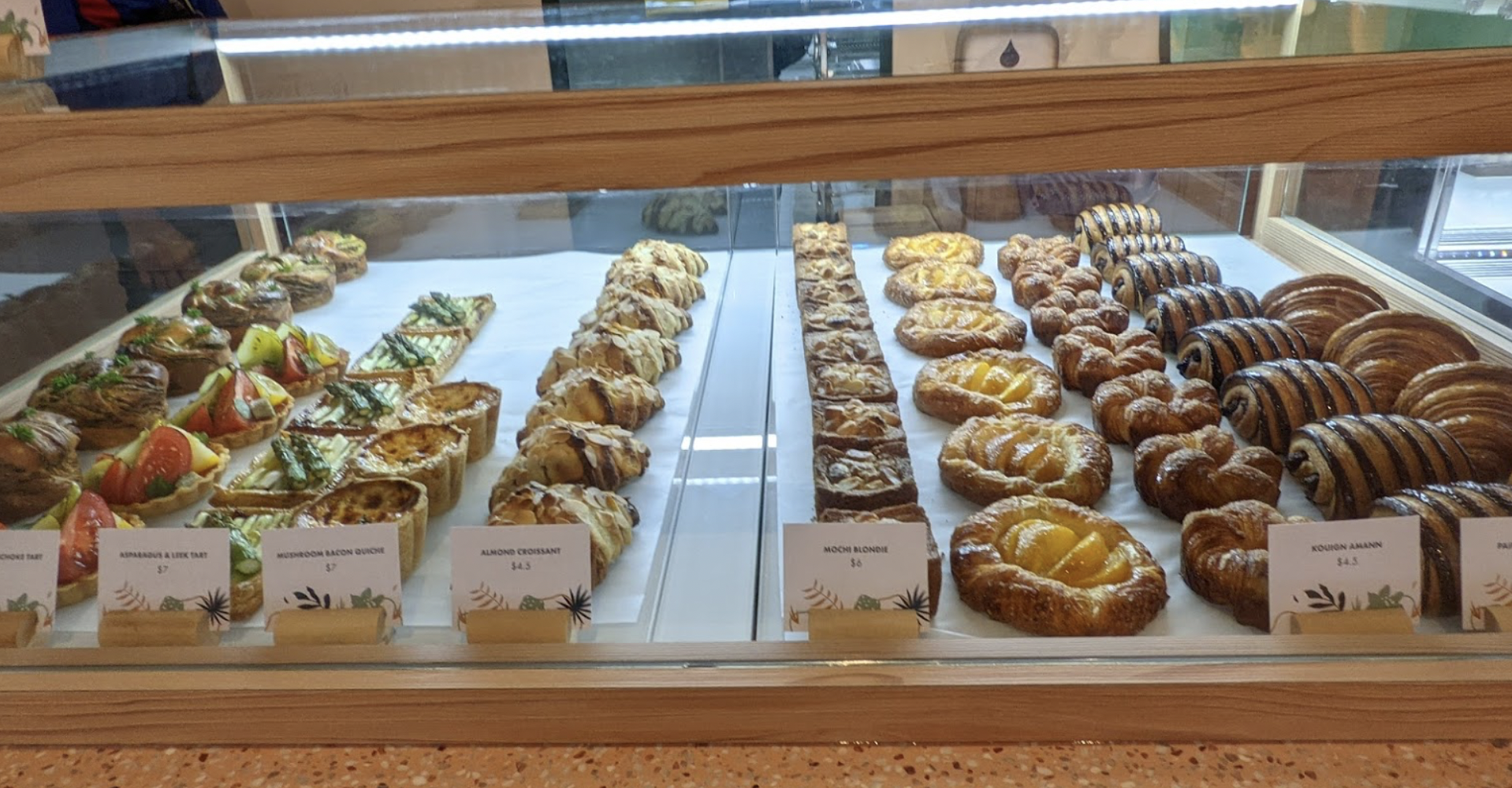 Brunch
For something a bit more filling to start your day, check out their breakfast and brunch selection.
The Monseiur Kim (S$15) is a grilled cheese croque monsieur with kimchi, ham, emmental and comte cheeses.
The Salmon Tzatziki (S$14) comprises house-cured salmon gravlax, dill tzatziki (a Southern European and Middle Eastern dip made of yogurt), avocado, and citrus segments on ciabatta.
The Burrata and Tomatoes (S$13) consists of creamy burrata cheese, fresh tomatoes, basil pesto and arugula on ciabatta.
If you prefer customising your meal, check out the Big Brekkie (starts at S$18) and choose your preferred bread, style of eggs, meat, spread, and vegetables/fruits.
They also have Peach Bircher Muesli (S$3.50) and Warm Granola with Oats (S$4.50).
The brunch offerings are kept small for now as Ngooi wishes to maintain the "quality and consistency of taste" as they ease into operating as a physical bakery-cafe. However, she has plans to expand the brunch menu.
Ngooi told Mothership that her primary goal over the next few months is to test the menu and experiment with flavours while taking customer feedback into consideration to tweak the offerings accordingly. 
Tigerlily Patisserie has temporarily ceased their online orders. However, all menu items that are offered in the store will be available online, except the Big Brekkie, due to logistical constraints.
Delivery service will launch in end June via tabletop.sg.
Beverages
Their beverage menu includes both coffee and tea in hot and cold versions as well as soy or oat milk (S$1 surcharge) as dairy alternatives.
Prices start at S$4 for an espresso and goes up to S$7.50 for a mocha or matcha latte.
Hot chocolate (S$7.50) is available as well.
Cafe facade and interior
The cafe facade adopts a minimalistic and clean look with glass panels, allowing the natural light to come in (and potential customers to see if it is crowded without stepping inside).
The current seating capacity is 24 in light of the current Covid-19 dine-in restrictions.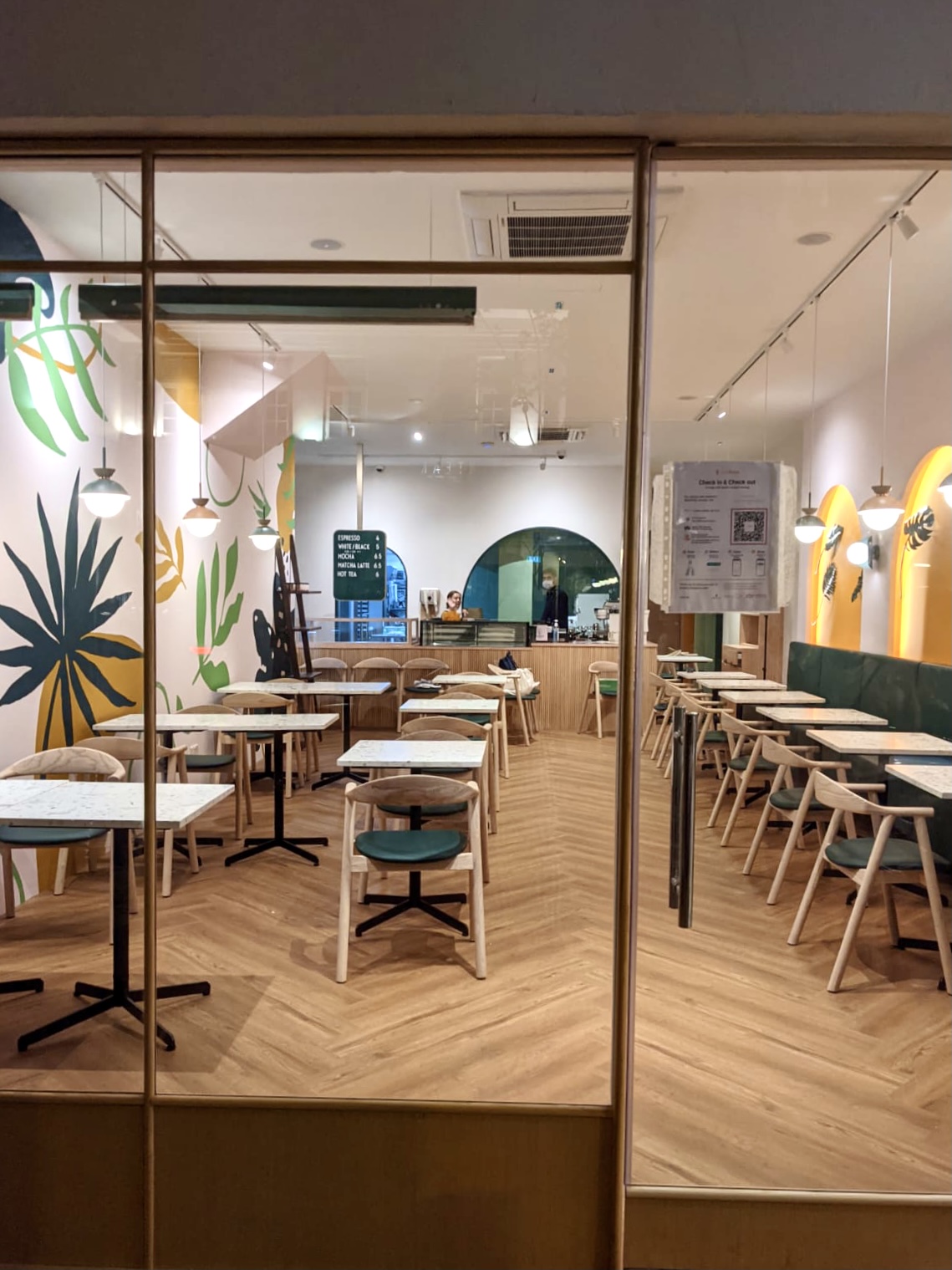 The leafy statement wall and backlit cushion seats offer the perfect Instagrammable backdrop for your selfies or food pictures.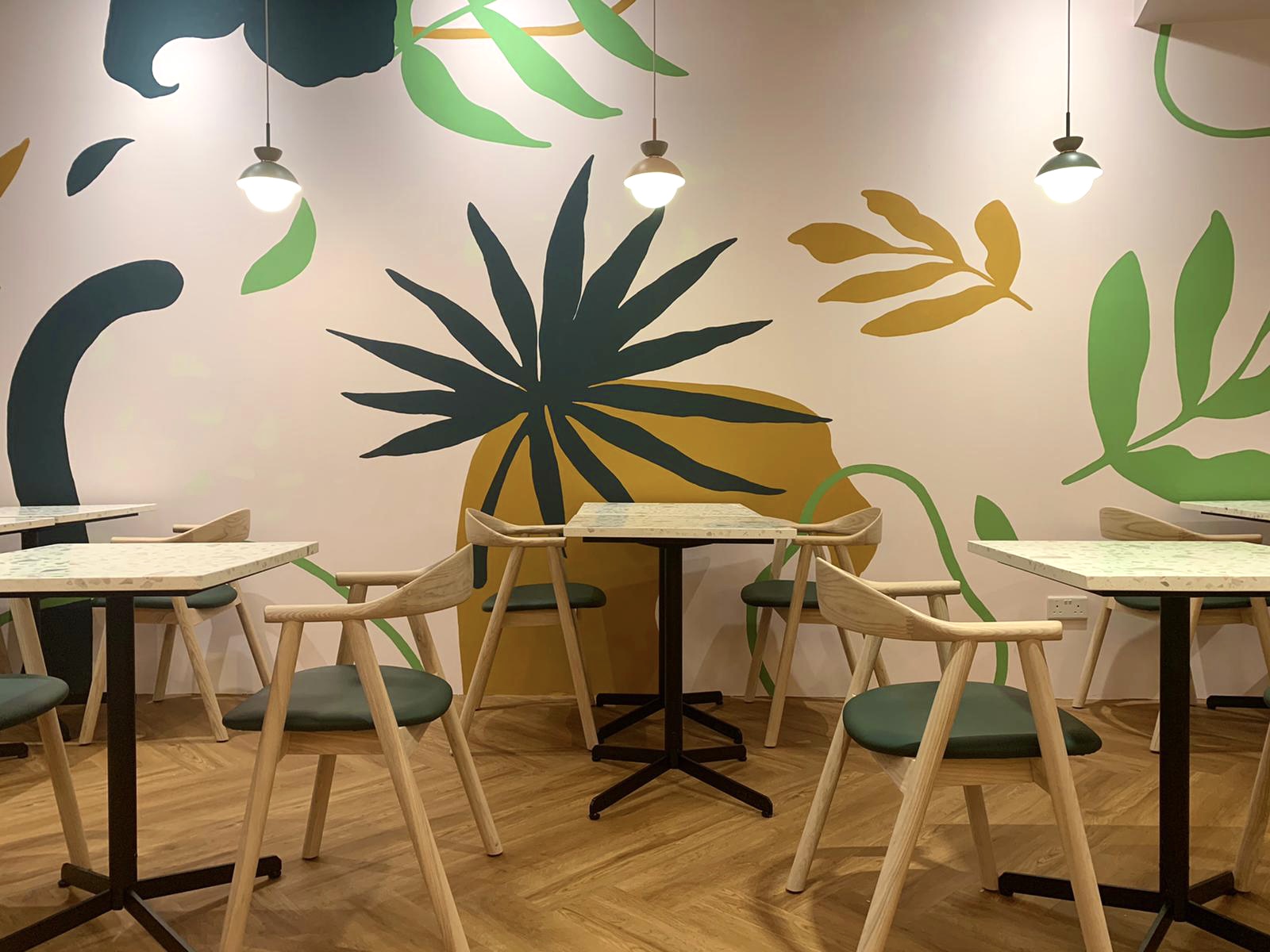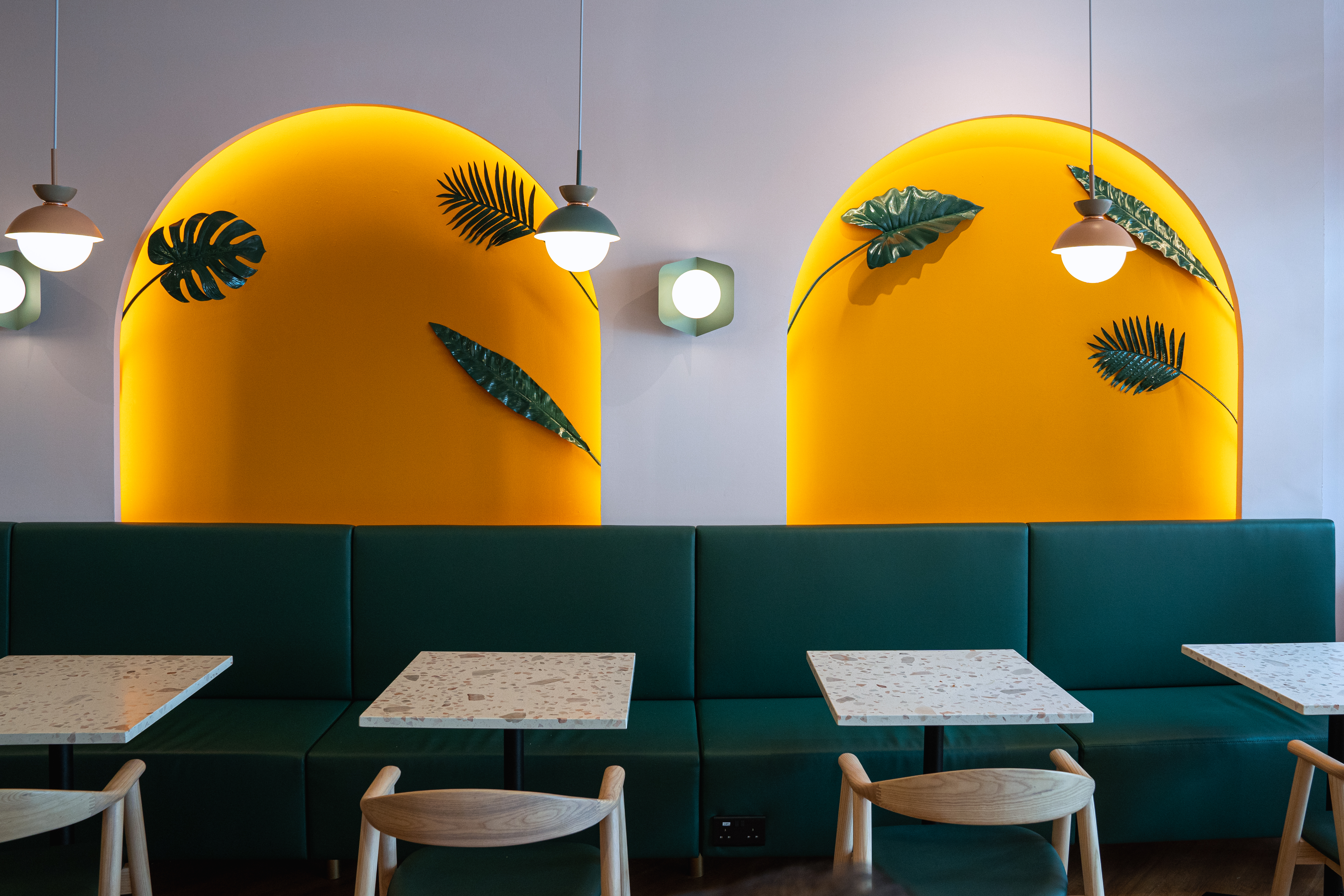 The whimsical-looking doorway, which leads to the toilet, also makes for a good photo op.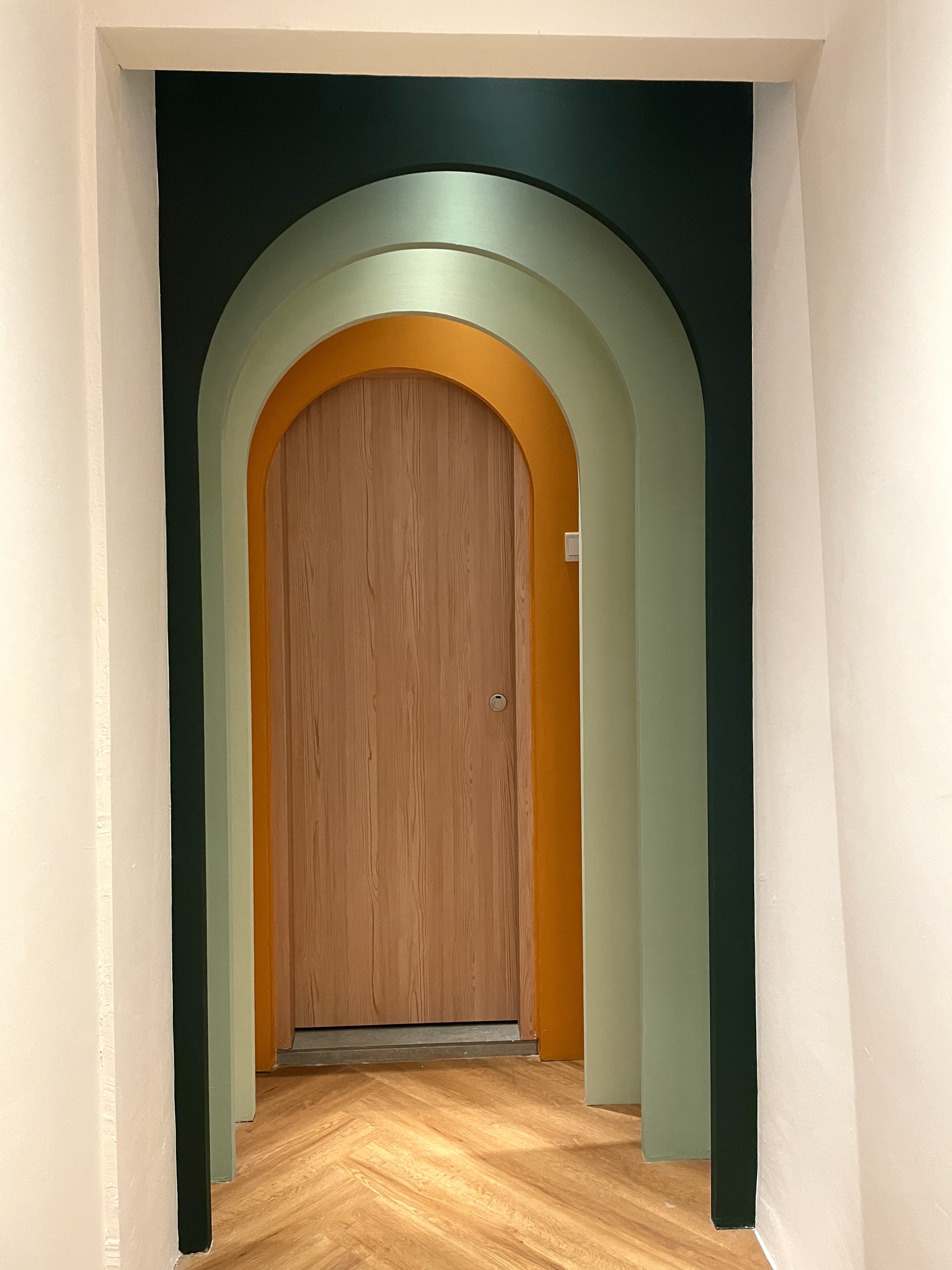 Folks who drive may be pleased to know that Joo Chiat Road Carpark is located across the road from the cafe.
As a limited number of bakes are prepared at a given time, customers are advised to check their Instagram page @tigerlilypatisserie for latest updates to avoid disappointment.
Tigerlily Patisserie was opened in partnership with technology-driven F&B company Ebb & Flow Group.
Although Tigerlily Patisserie started out as an online bakery, Ngooi shared that the longer term goal has always been to open a physical bakery-cafe with a la carte options for baked goods, enticements and celebration cakes.
While the pandemic has delayed the process a little, Ngooi told Mothership she is happy to reach her goal after "lots of hard work and sleepless nights", and to receive encouraging preliminary feedback from their soft launch.
Tigerlily Patisserie
Address: 350 Joo Chiat Rd, Singapore 427598
Official opening: July 8
Opening hours:
Tuesday to Sunday: 9am to 6pm
Closed on Monday.

Top images by Tigerlily Patisserie.
If you like what you read, follow us on Facebook, Instagram, Twitter and Telegram to get the latest updates.