[UPDATE on Jun. 8 at 10:15am: This article has been updated with MPA's statement on the management of marine trash brought in by the Southwest Monsoon.]
Follow us on Telegram for the latest updates: https://t.me/mothershipsg
For those who have ever taken a boat from Marina South Pier to the southern islands will be equally shocked by this scene:
This photo shared by the St. John's Island Marine Laboratory on June 4 showed an example of marine trash being washed up to the pier.
This is how clear the waters can look on an ordinary day: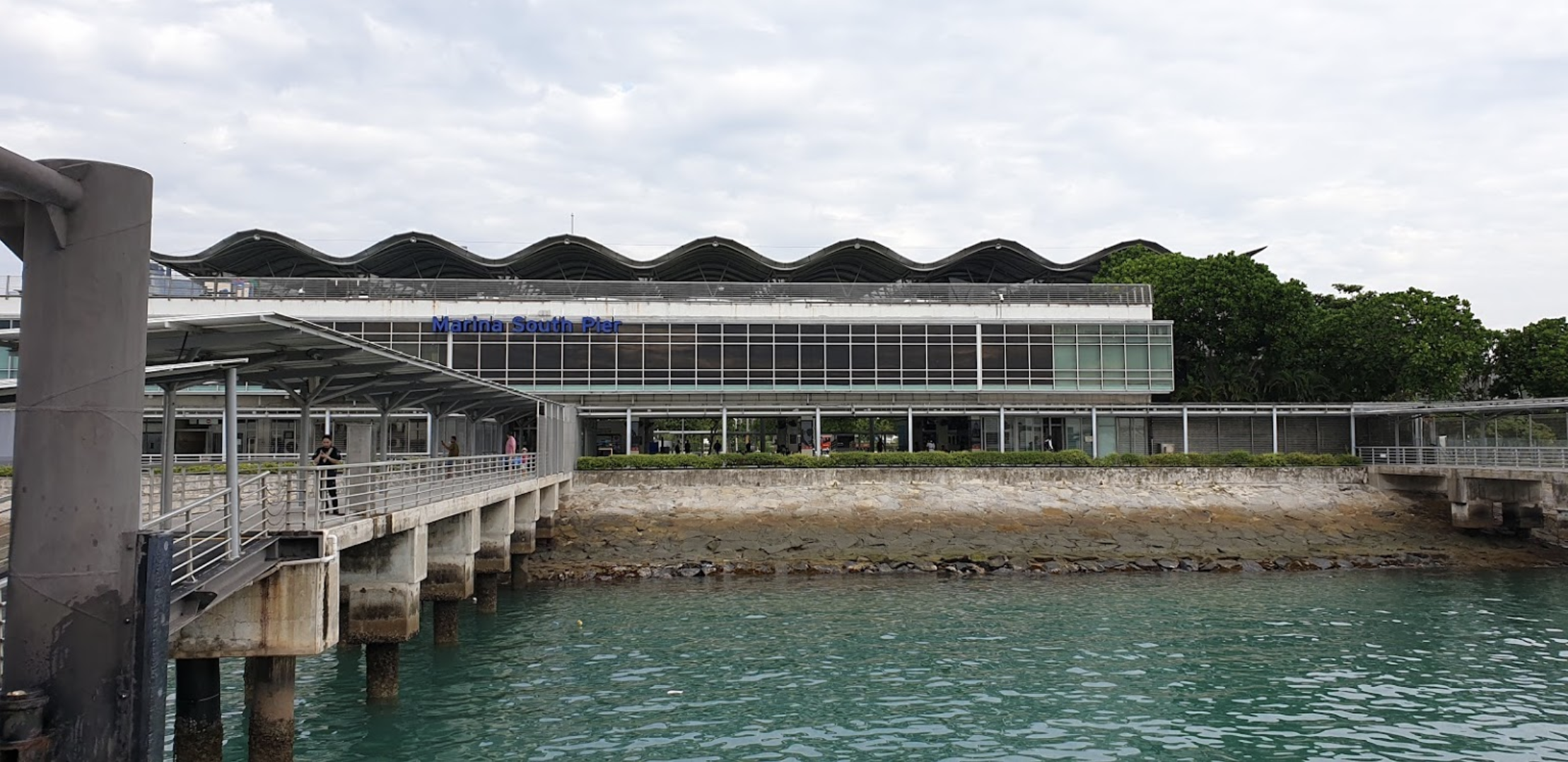 Trash floating on waters near Marina South Pier
For the uninitiated, the Marina South Pier is a public landing point operated by the Maritime and Port Authority of Singapore (MPA).
Its primary function is for the embarking and disembarking of passengers from ferries and cruises.
More commonly, the pier is used to ferry those need a short getaway from mainland Singapore to the beautiful and tranquil Southern Islands which include Kusu Island, Sister's Island and Lazarus Island.
However, it seems like the pier has been receiving unwanted passengers of late.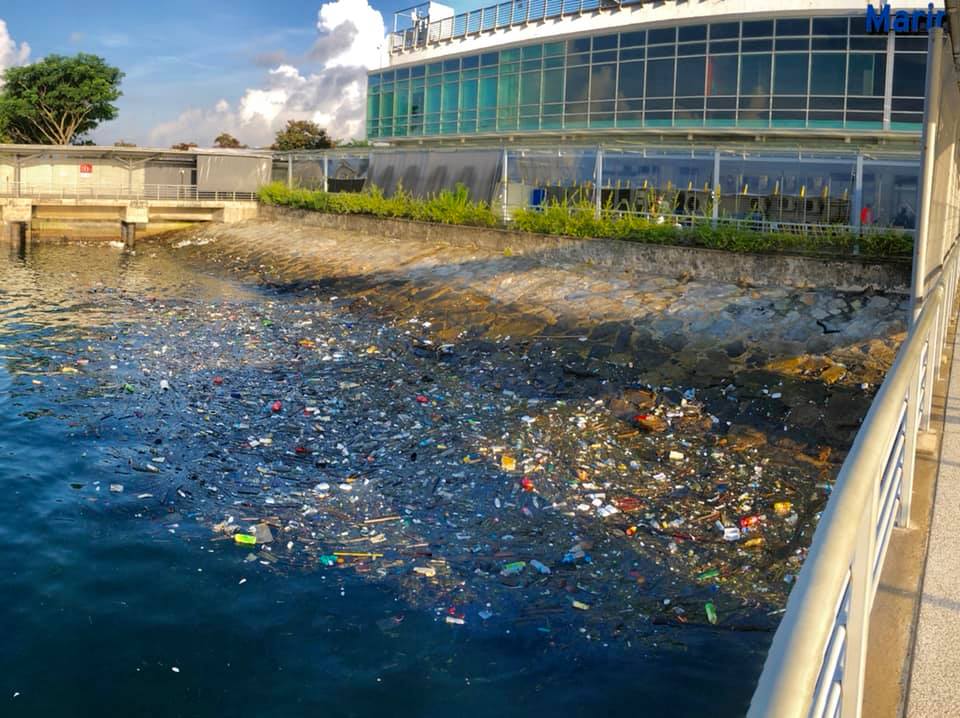 A large amount of trash can be seen surrounding and crowding the pier.
Food and beverage packaging can be seen among the debris floating on the water.
A Pokka green tea bottle, disposable styrofoam lunch box, and mineral water bottles are part of the waste, marring the once clear waters.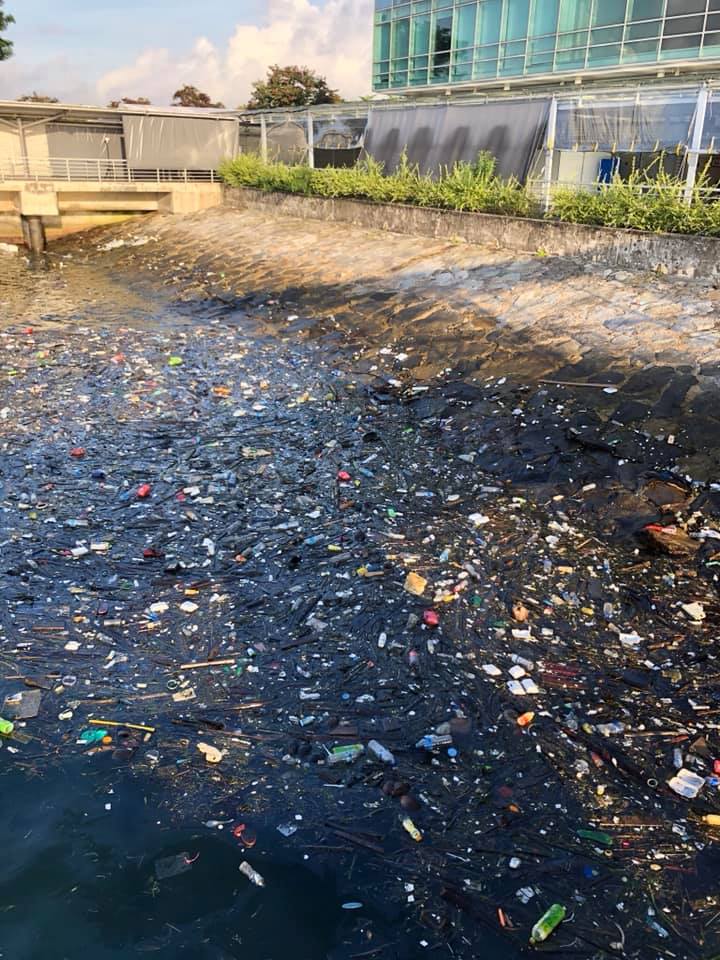 A MPA representative told Mothership.sg that the marine trash was cleared within the same morning on June 4.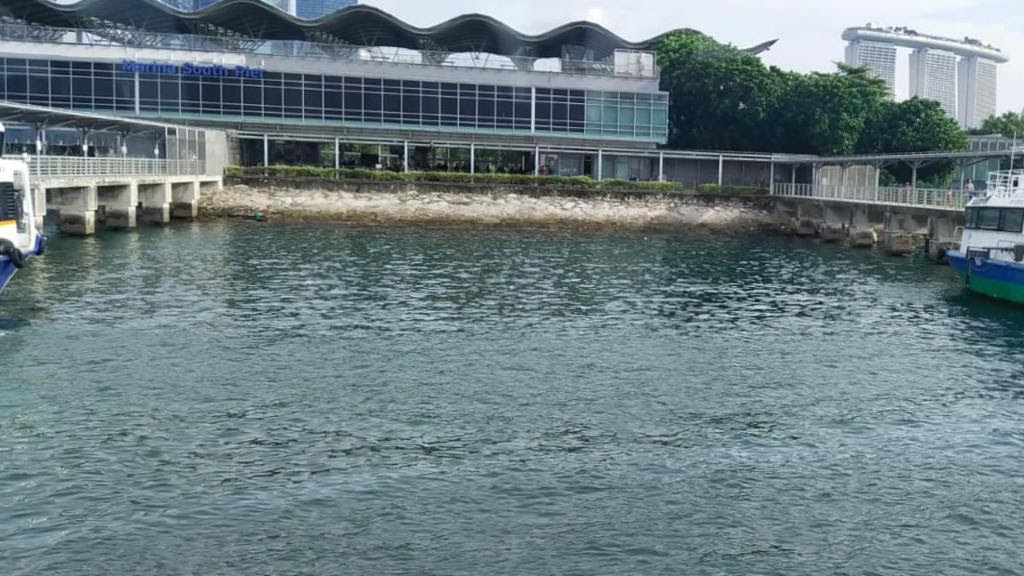 You might wonder why and before you get into a tirade against litter bugs in Singapore, hear us out.
Southwest Monsoon season is here
What causes the trash to float up to our shores is the Southwest Monsoon which happens between June and September.
As Singapore enters the Southwest Monsoon season, light and variable winds from the southeast and southwest are expected to get stronger and blow over Singapore and the surrounding regions, the recent fortnight weather forecast described.
Besides stronger drafts, the yearly Southwest Monsoon season also brings with it offshore debris, including marine trash.
The trash could have originated from a variety of sources — local litter, offshore platforms like fish farms, passing ships, flotsam or litter from neighbouring countries.
Last year in 2020, the Southwest Monsoon lined the shores of East Coast Park with long stretches of marine trash.
The trash seemed endless and extended as far as the eye could see.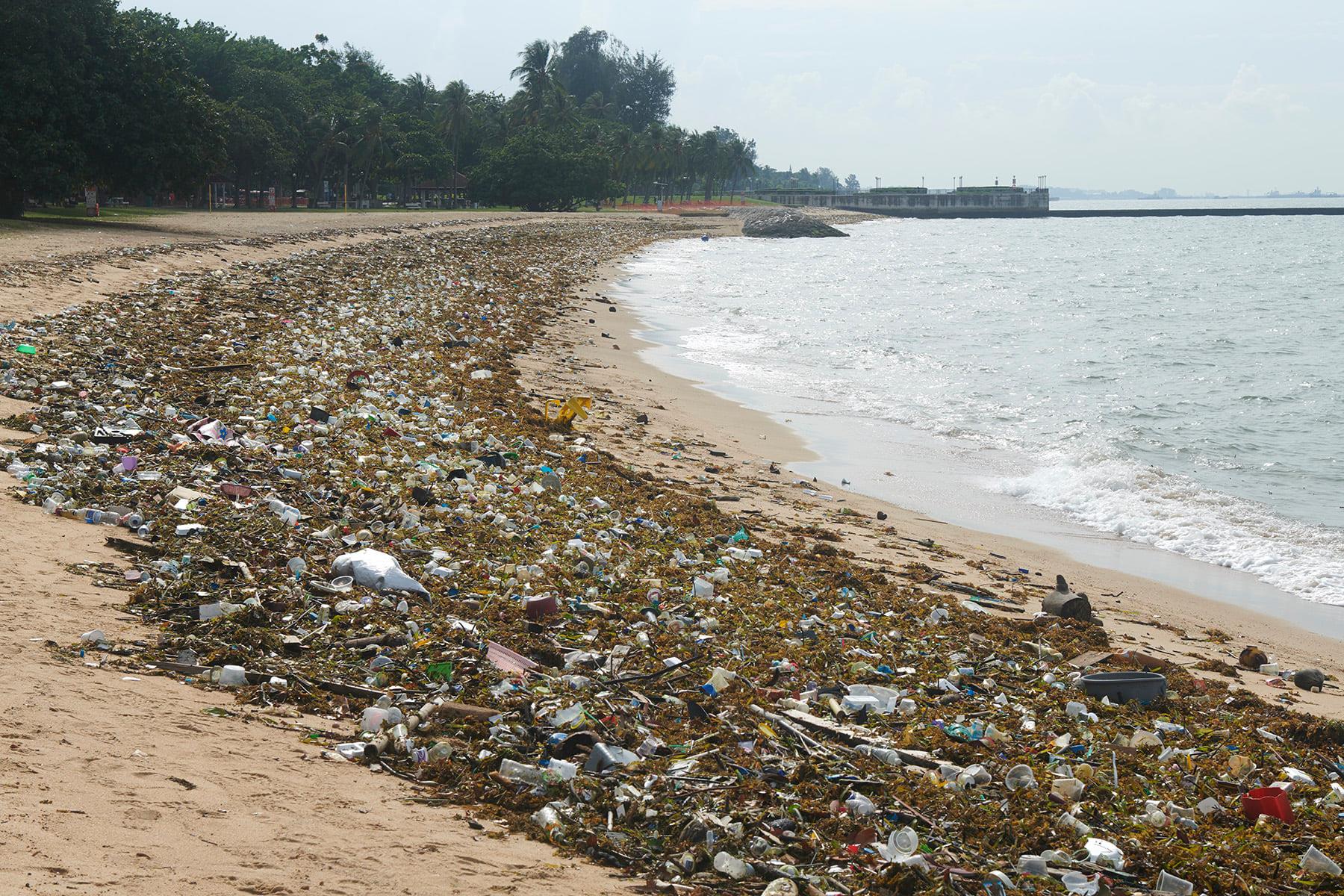 Weaved amongst the trash were the common culprits like plastic food packaging, mineral water bottles and plastic straws.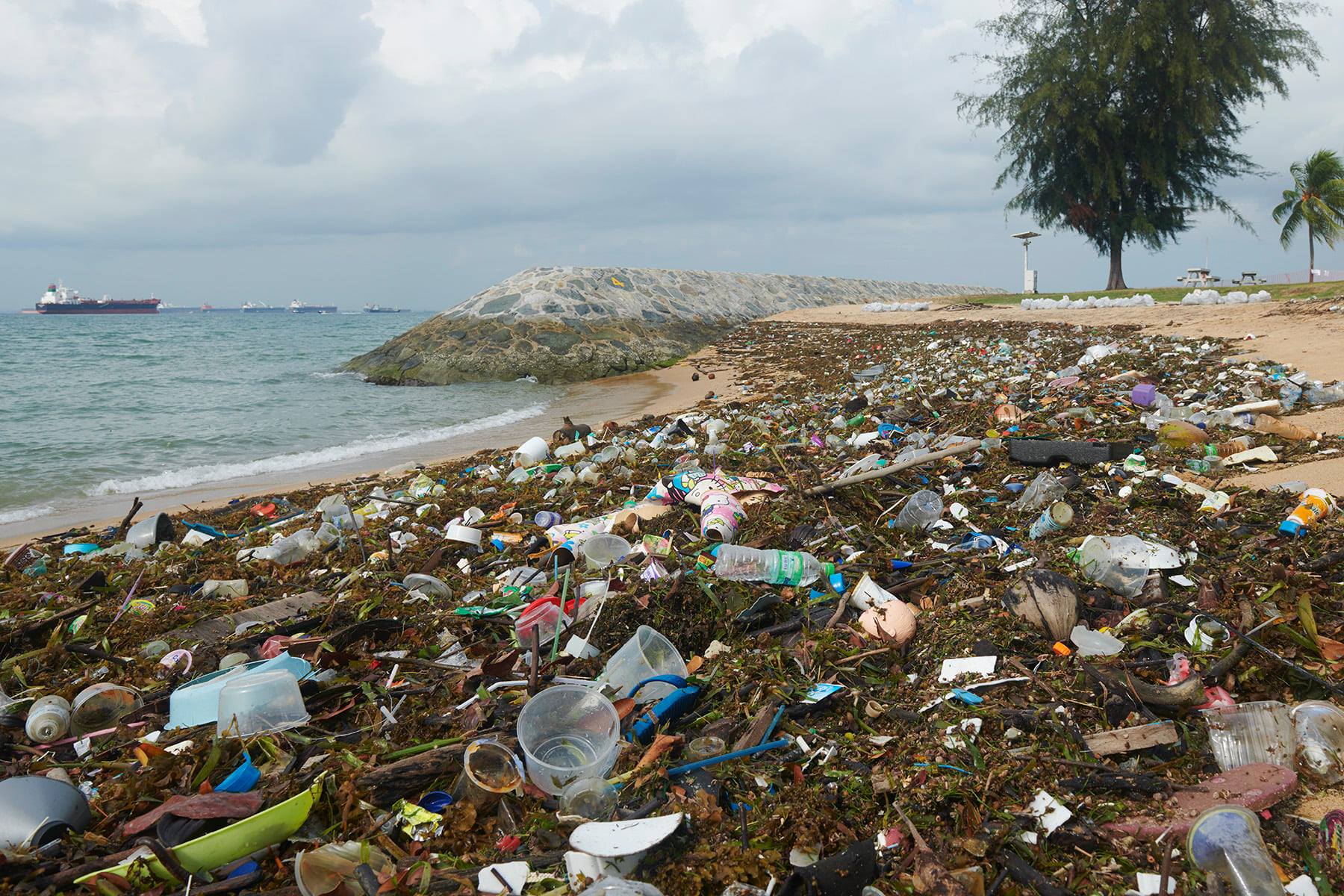 To manage the trash blown onto Singapore's shores during the Southwest Monsoon, the National Environment Agency (NEA) will typically increase the frequency of beach clean ups conducted during this period too.
Beach clean ups by NEA will take place twice a day, instead of the usual four times per week.
The MPA representative told Mothership.sg that marine trash clearing efforts will be stepped up during the southwest monsoon season.
Marine trash will be cleared daily to prevent it from building up at their piers.
Nine flotsam retrieval crafts are deployed daily to remove marine trash.
In addition, five garbage collection crafts are deployed daily to provide garbage collection services to ships at the Port of Singapore.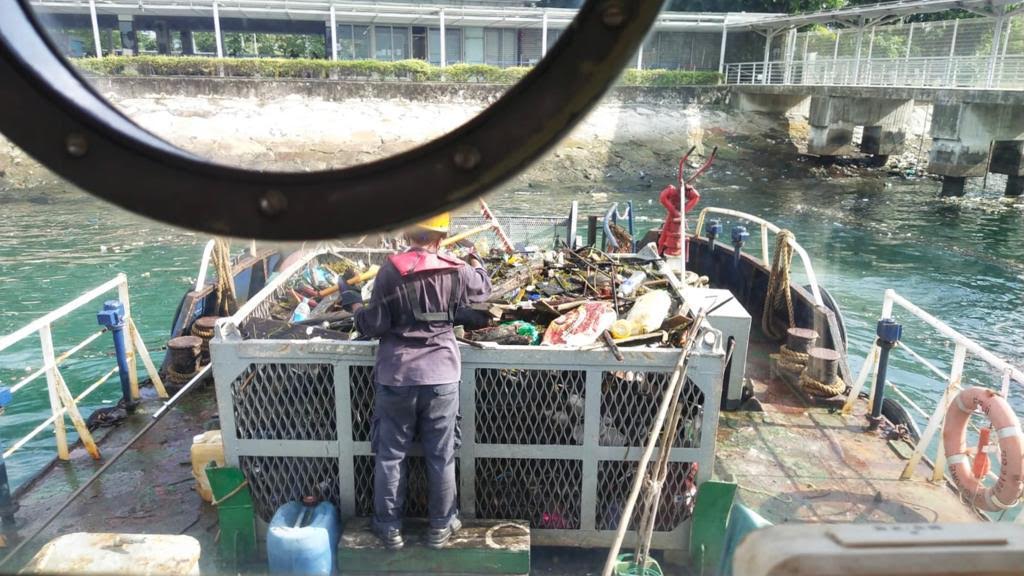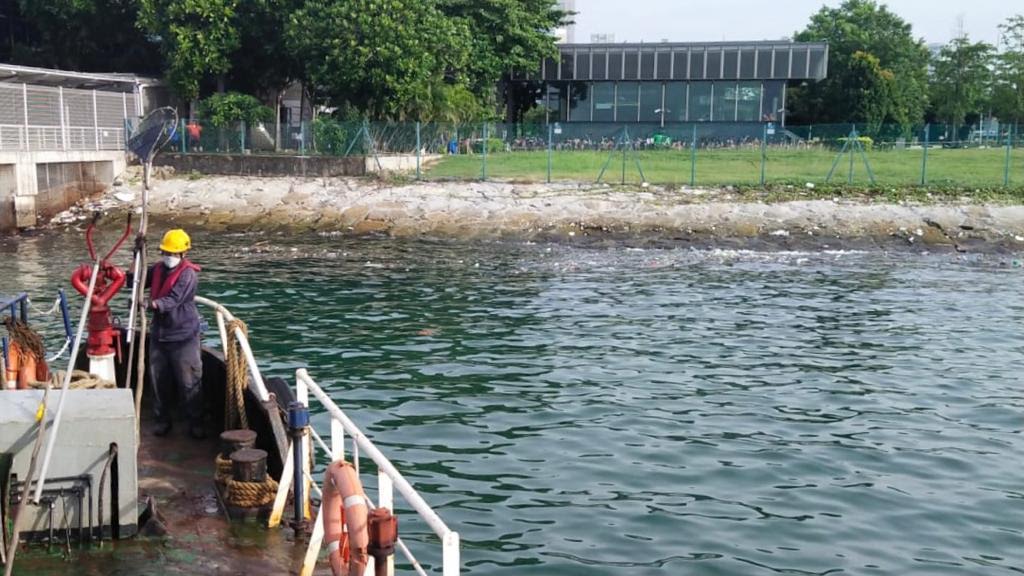 What you can do?
For those who frequent East Coast Park, if you see such an unwelcoming sight, don't turn your back and walk away.
Last year, a group of volunteers have gathered and organised themselves to help clean up the beach.
A green social enterprise has also encouraged residents in Singapore to help clean up with beach while keeping the safe distancing measures in mind.
MPA urged the public to dispose their waste responsibly and said:
"It is an offence for any person to throw or deposit into Singapore waters any refuse, garbage, plastics or waste matter. There are bins located within Marina South Pier where the public can dispose their waste properly. Should anyone throw trash into the sea, MPA urges the public to report the incident to our Marine Environment & Safety department at 6325 2488 / 6325 2489 or email us at [email protected]"
Related stories:
Top image courtesy of St. John's Island Marine Laboratory/FB and from Lee Kokliang/Google Maps

If you like what you read, follow us on Facebook, Instagram, Twitter and Telegram to get the latest updates.