Follow us on Telegram for the latest updates: https://t.me/mothershipsg
Two historic shipwrecks carrying rare and unique artefacts dating back to as early as the 1300s and 1700s – 14th and 18th century – have been discovered in Singapore's territorial waters, around Pedra Branca island.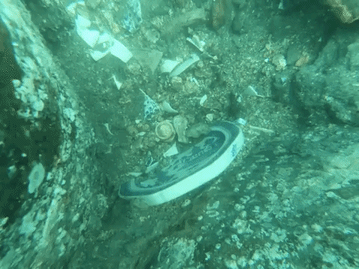 Maritime archaeological research is currently ongoing, the National Heritage Board (NHB) and ISEAS-Yusof Ishak Institute (ISEAS) said in a joint media release on June 16.
Shipwreck 1 and 2
Divers discovered ceramic plates by chance while on a maritime operation around Pedra Branca in 2015, according to NHB and ISEAS.
This led to the discovery of the first historic shipwreck – Shipwreck 1 – about 100m to the north-west of Pedra Branca.

Commissioned by the NHB in 2016, ISEAS' Archaeology Unit conducted excavations to recover wrecks and found objects from Shipwreck 1.
This led to the discovery of the second historic shipwreck – Shipwreck 2 – in 2019, about 300m east of Pedra Branca.
Excavations to recover its objects took place between 2019 and mid-2021.
Rare and unique artefacts
Based on ISEAS' findings and research data, the recovered artefacts suggest that the two shipwrecks originate from two different time periods.
Shipwreck 1 carried "rare" Chinese ceramics that potentially date back to the 14th century.
Amongst the finds were Longquan green-ware, blue-and-white porcelain characteristic to the Yuan dynasty period and other ceramics.
According to ISEAS Archaeology Unit's visiting fellow and Project Director of Maritime Archaeology Projects, Michael Flecker, Shipwreck 1 contained more Yuan dynasty porcelain than any other documented shipwreck in the world.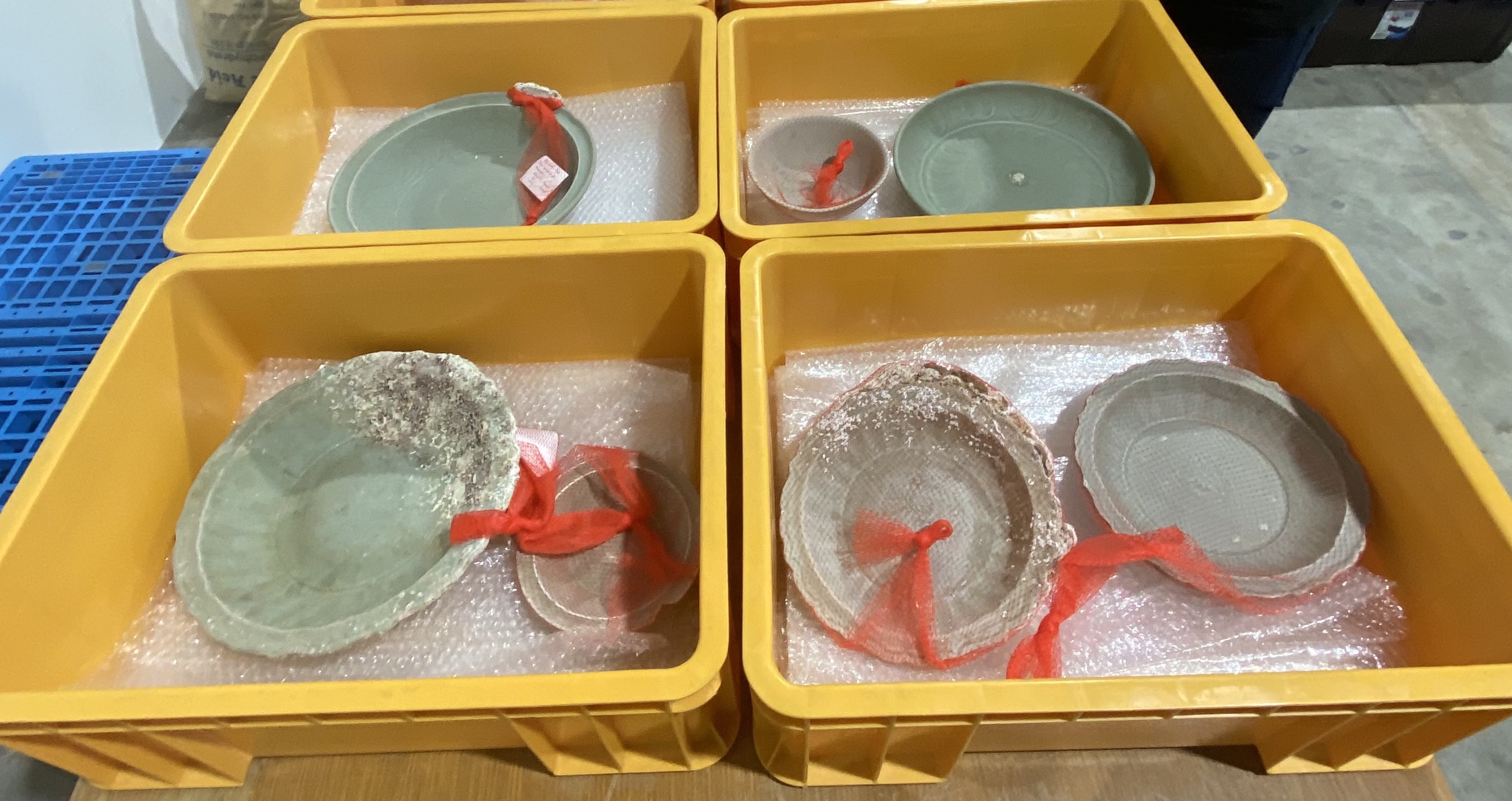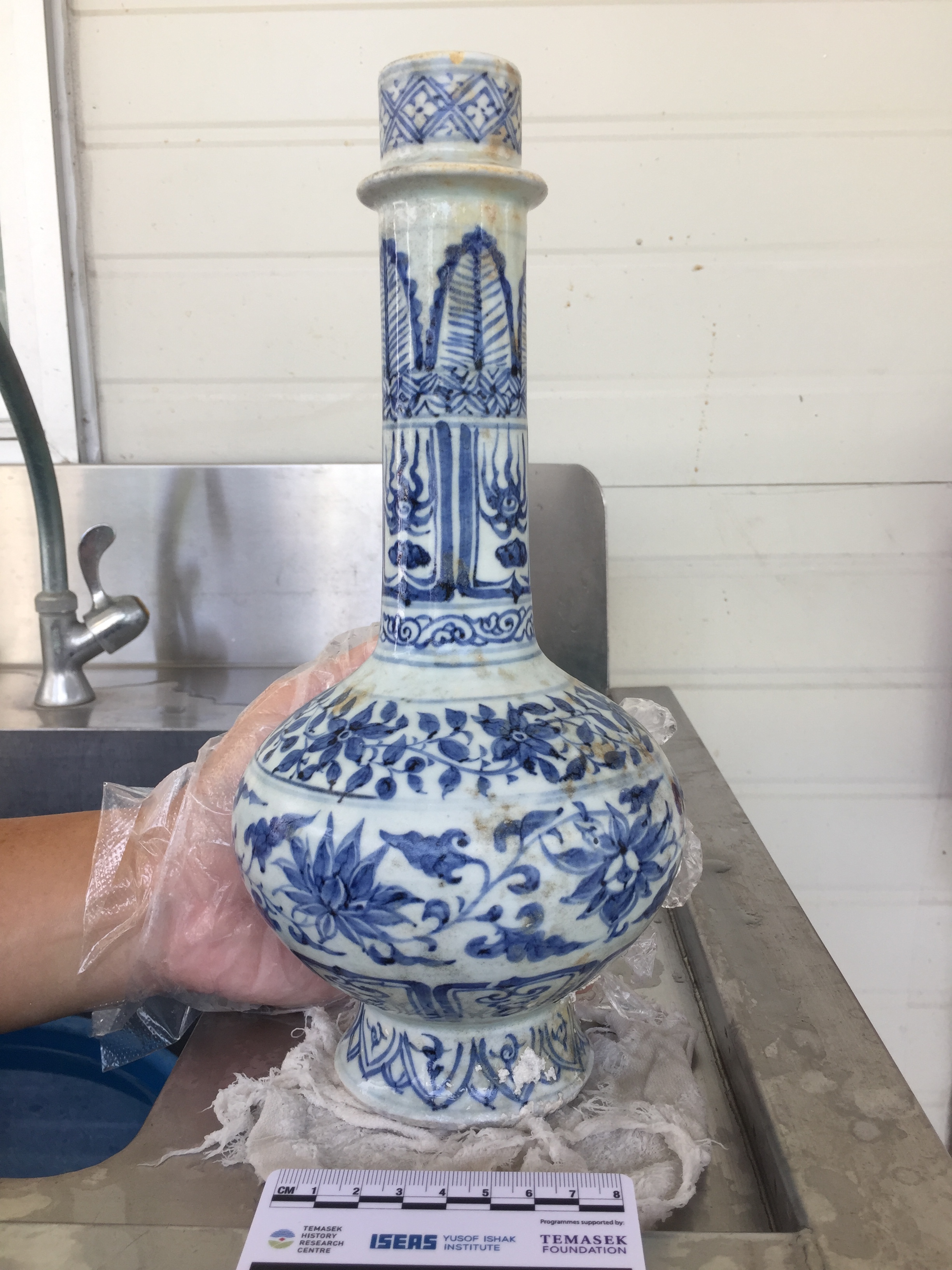 ISEAS' noted that direct parallels can be made between the spoils from Shipwreck 1 and those from prior archaeological excavations at Empress Place in 2015, where more than 2,500 ancient artefacts were unearthed, as well as Fort Canning Park.
Shipwreck 2, on the other hand, was traced back to the 18th century.
It was identified as the sunken Shah Munchah, an Indian-built merchant vessel that sank on its voyage back to India from China in 1796.
Anchors and canons belonging to the ship were retrieved.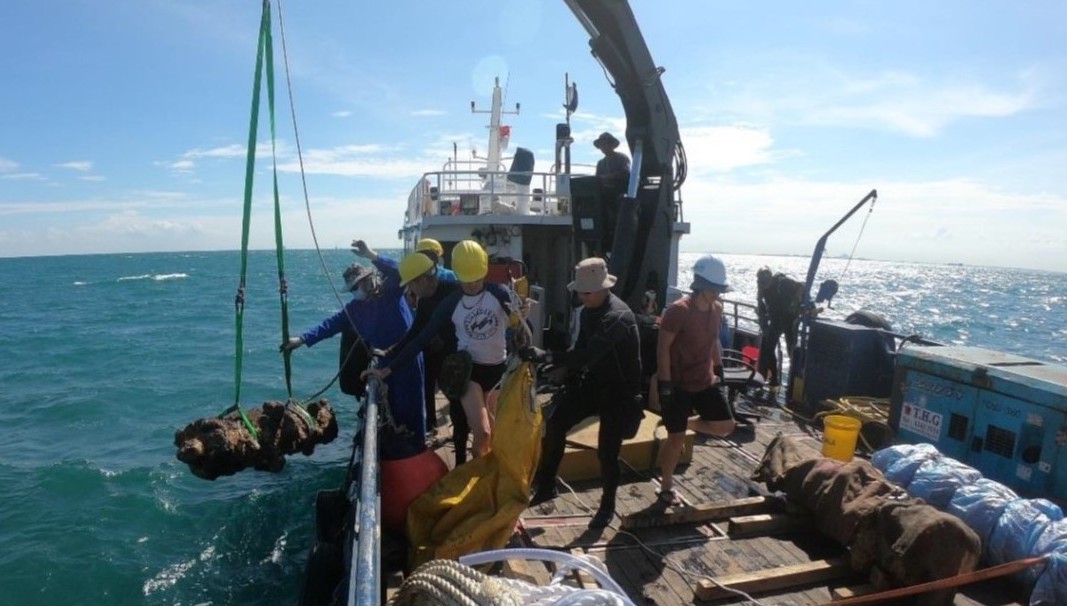 During the 18th and early 19th centuries, cannons were typically mounted on merchant ships employed by the East India Company for defensive purposes and signalling.
A diverse range of Chinese ceramics and non-ceramic artefacts such as copper-alloy, glass and agate objects were also recovered from the vessel.

Museum exhibit
As both shipwrecks were discovered in Singapore's territorial waters and no disputing claims were made for the wrecks, the unclaimed wrecks and the artefacts onboard belong to Singapore.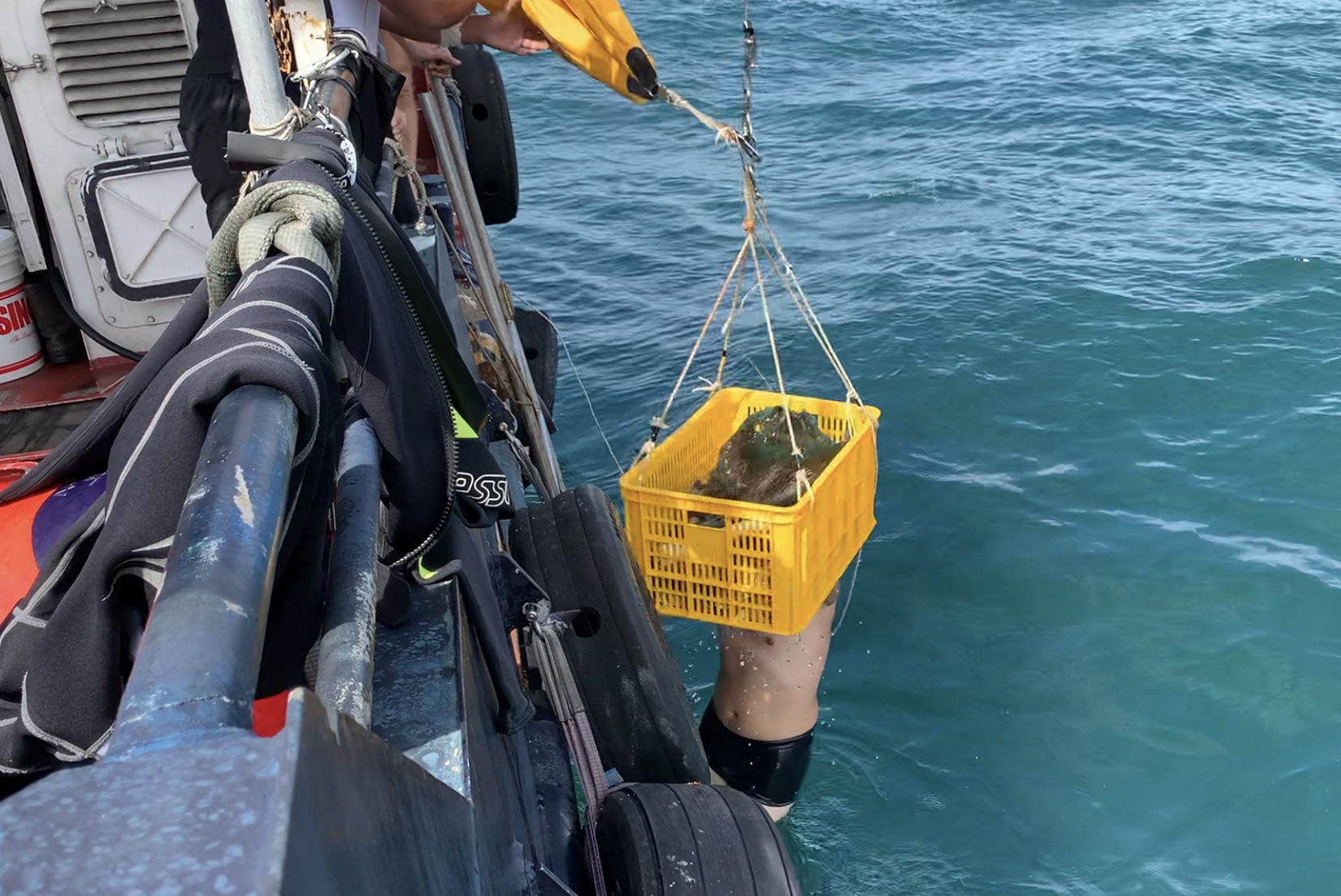 Finds from both shipwrecks will contribute towards research and enhance insights into the maritime trading history of Singapore and the surrounding regions in their respective time periods.
Artefacts are currently stored at secured facilities, where they will undergo desalination.
They will be cleaned, conserved and catalogued.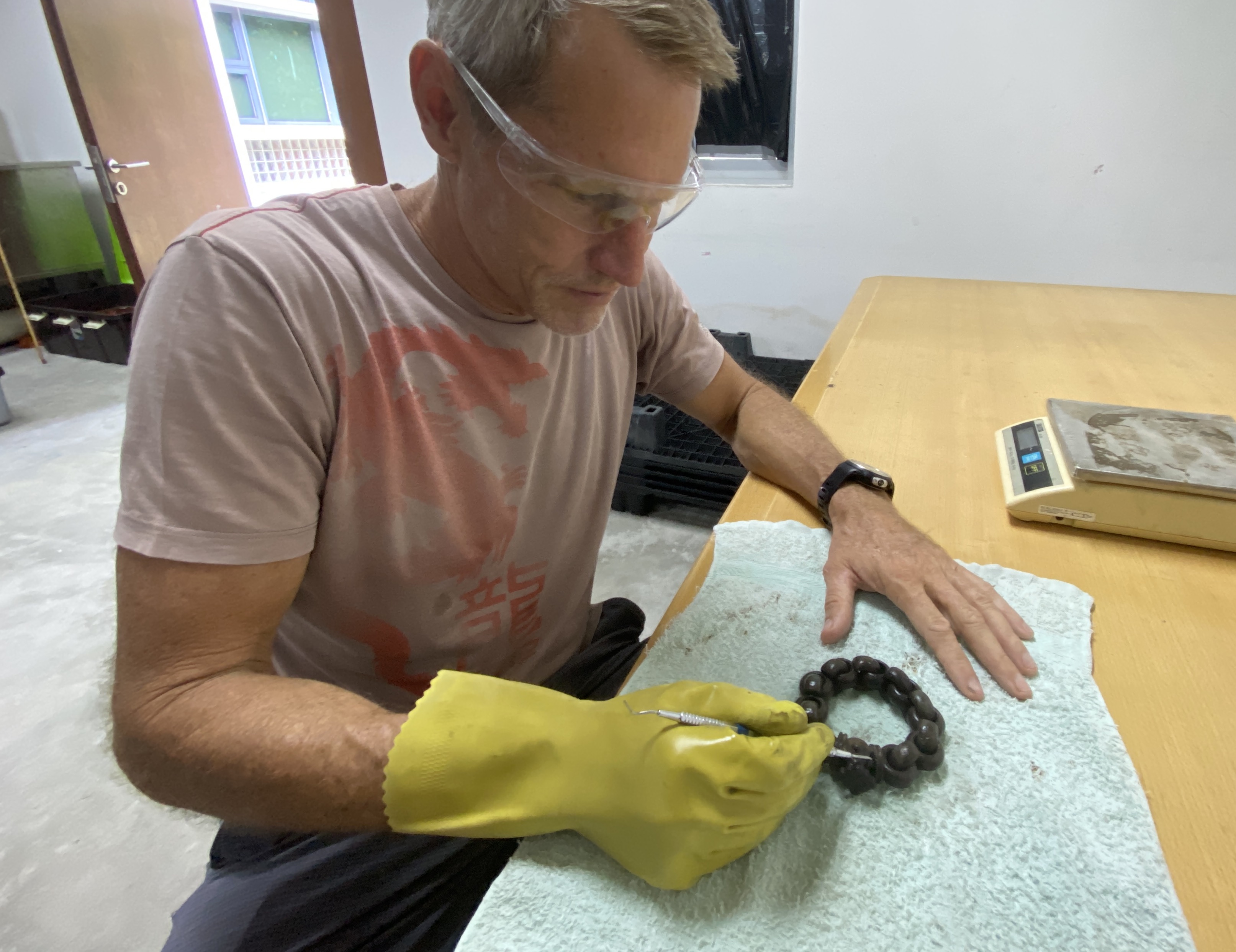 Once the conservation, research and documentation of the shipwreck finds have been completed, NHB said it will work towards exhibiting the artefacts in its museums from end-2021.
Archaeological reports and research papers may also be published by ISEAS.
Director of NHB's Heritage Research and Assessment, Yeo Kirk Siang said:
"The wide range and large quantities of artefacts from the two shipwrecks will bring invaluable insights into the maritime trading history of early Singapore and the region, reflecting the interconnectivity of pre-19th century Singapore. We will continue to research on the significance of the artefacts and find ways to promote the knowledge, so as to enable more people to learn about them and Singapore's maritime history."
Related stories:
Top image courtesy of ISEAS
If you like what you read, follow us on Facebook, Instagram, Twitter and Telegram to get the latest updates.