Update, June 11, 12:40pm: The motorcyclist has been arrested.
---
A completely naked man in Singapore was caught on video climbing on top of a car occupied by a driver in an open air car park.
The man in his birthday suit is believed to be the motorcyclist who was witnessed riding stark naked on the road in the day as reported on June 10, 2021.
Same day occurrence
The bizarre incident is now accompanied by footage of the naked man climbing on top of a car briefly after sun down, before jumping off it.
The exact time and location of the car-climbing antics were not revealed, but the incident is believed to have taken place at Lorong 8 Toa Payoh within the same day as the naked riding.
Both the naked motorcyclist and naked car climber share a similar haircut, with cropped sides and back, and a tuft of slightly longer hair on the crown.
The naked motorcyclist was spotted in Eunos, as well as Bedok, which was his last seen location when he was caught on camera riding in the area without his helmet on the whole time.
What video showed
The 39-second video showed the naked man pressed up against the boot of a white car.
He then used the car's fender as a step to walk up the boot and onto the roof, where he remained for a split second as he fidgeted.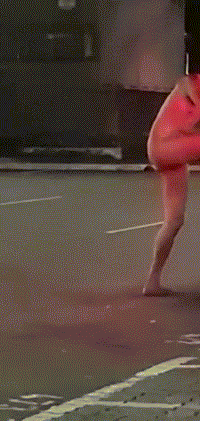 The driver exited the car only to see a fully naked man on the roof of his vehicle.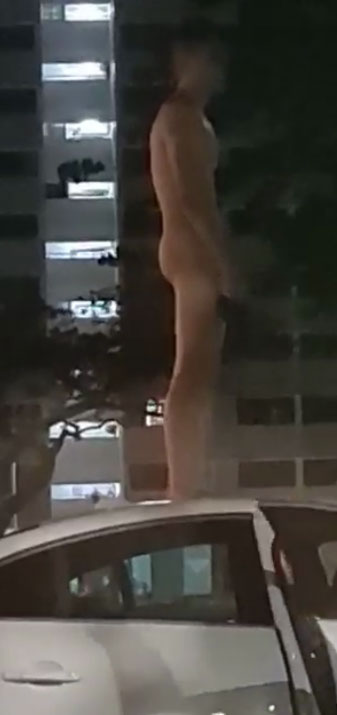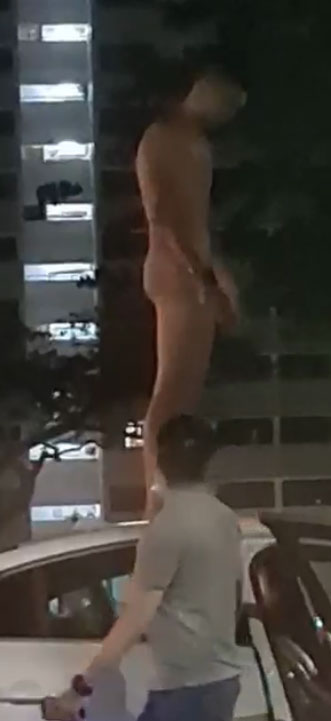 The naked man continued to walk on the roof, down the wind screen, and onto the bonnet, before leaping off to land on the grass patch where he prostrated for a short interval.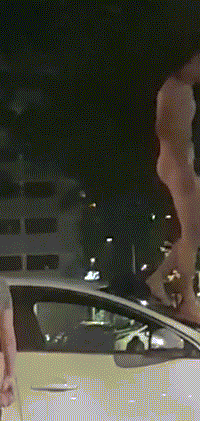 He then got up, turned around, and walked away nonchalantly as the camera panned along with him before cutting off.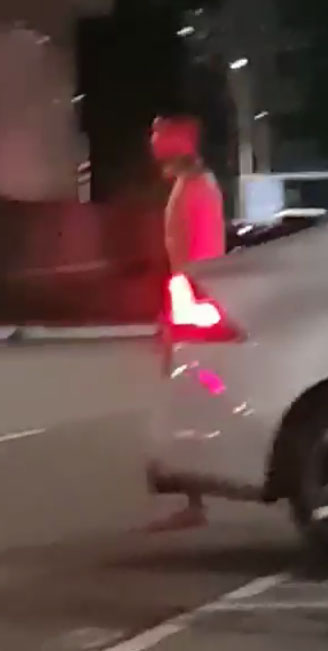 The police confirmed the man, 24, has been arrested.
Photos via video circulated online
If you like what you read, follow us on Facebook, Instagram, Twitter and Telegram to get the latest updates.