At the age of 13, Mathew Leong already knew what he wanted to be when he grew up.
Leong dreamt of himself in an apron and white hat in a kitchen, whipping up sumptuous dishes.
This wasn't just a pipe dream as imaginative kids are wont to have, as I've come to learn while speaking to Leong — whatever he wants, he puts in the work to achieve it.
And achieve it with sheer hard work he has, for at the tender age of 26, Leong is now a head chef at a Michelin Plate restaurant in Norway, and will soon represent Singapore on the world stage at the biennial Bocuse d'Or in France.
For context, the competition is one of the most prestigious culinary competitions, and can be considered the gastronomic equivalent of the Olympics.
Leong, who is now based in Oslo, is the youngest Singaporean candidate so far.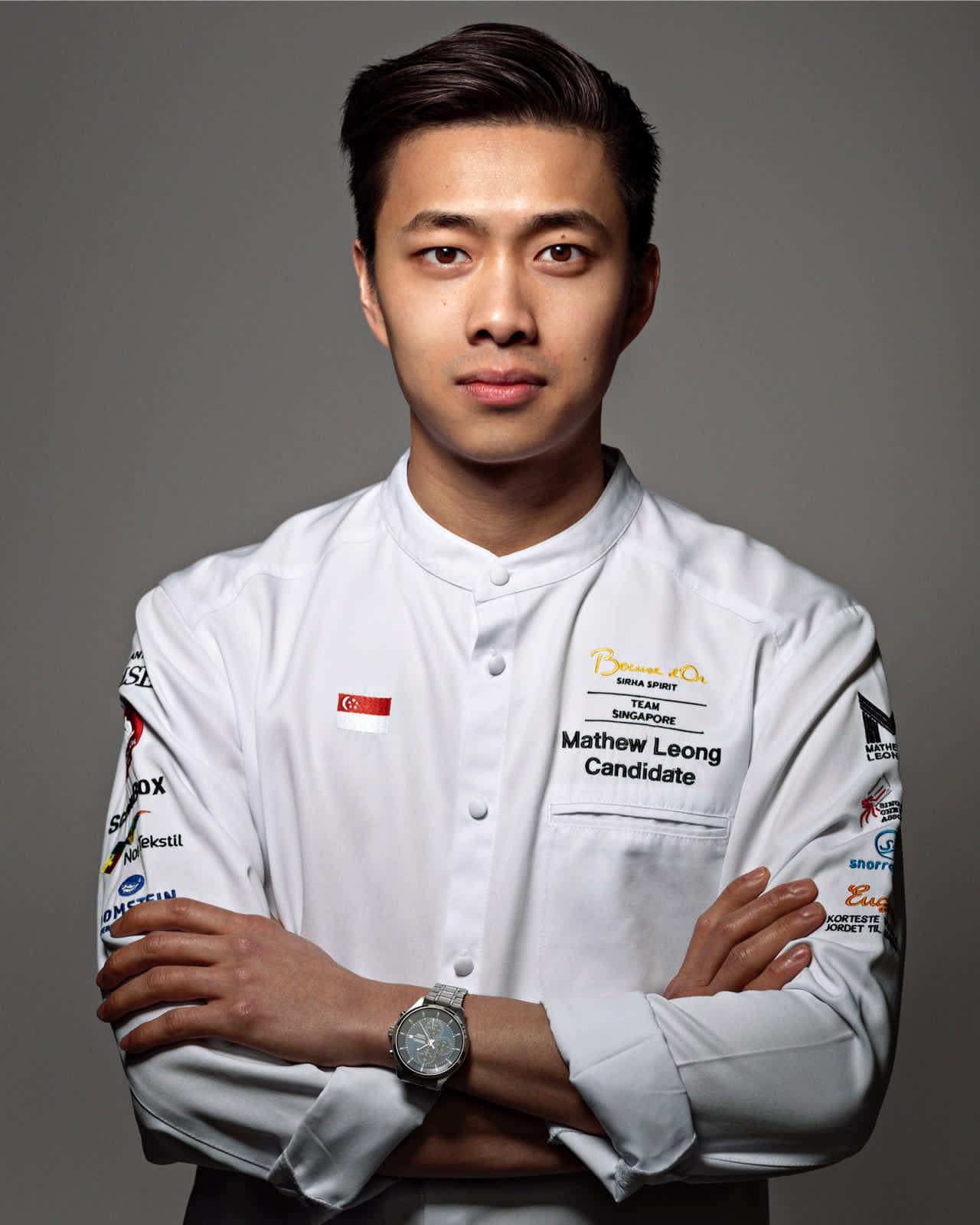 Caught a veteran chef's eye at 13
The kitchen has been familiar territory to Leong since the age of eight.
His mother, who Leong swears is an "excellent cook", imparted to him basic cooking skills, such as how to efficiently slice and dice food and identify whether ingredients are fresh.
Back then, Leong would help her prepare dinner after returning home from school every day.
However, his desire to become a chef only came when he participated in an inter-school culinary competition. Such competitions were held several times a year, and Leong managed to come out on top in his very first competition.
He then decided to join a second time, but was unable to clinch the first place. There was a silver lining to his loss though — local veteran chef and culinary extraordinaire Jimmy Chok, who happened to be one of the judges in that competition, noticed Leong's budding talent.
Chok offered the then-13-year-old Leong a chance to spend a day at the kitchen of his restaurant, The Academy Bistro.
Considering Leong's age, such an invitation is atypical.
Chok gave the teenager a tour of the premises, and gave him a glimpse of life as a chef. It was Leong's first time seeing a professional kitchen in motion, and the visit officially sparked Leong's interest in cooking as a career.
"When you are young everybody wants to be footballer, fireman, this kind of stuff. You'll never know what you wanna be, but it's [this] opportunity that gave me this road to follow."
Started working at 16
This interest did not wane over the years.
In what must seem like a remarkable amount of determination and foresight for a teenager, Leong kept Chok's business card on his desk for the next three years, with the intention of returning to his kitchen to work full-time after he graduated.
Even during the rigour of O-Levels, Leong was more focused on his future career.
"In the midst of national exams, I sent an email out [to Chok], hoping that he can get me in to work for him right after I graduate from school. So after the email, he replied me 'Yes, no problem.'"
Fresh out of secondary school, Leong joined Chok's Bistro Soori — remarkably, without pay — to gain some first-hand experience.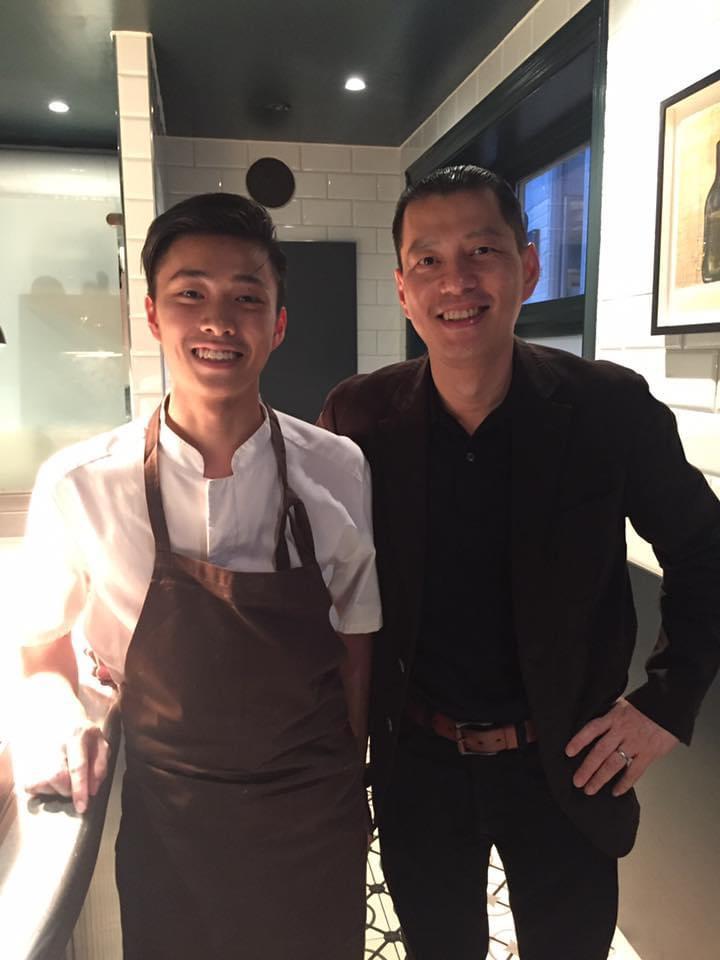 He then went on to enrol at SHATEC for a diploma in Culinary Arts, and subsequently beefed up his resume by picking up a slew of jobs at the Ritz Carlton, the then-Marina Mandarin Singapore, and Tippling Club.
A lifetime opportunity on the other side of the world
It was after completing his national service that Leong finally got the green light from his parents to work overseas.
Having already had cooking experience in Singapore, Leong wished to broaden his horizons and step out of his comfort zone.
"The thing is, over there I believe I can learn more, and I can excel further overseas because many Singaporeans are afraid of going out of their comfort zones to work, to see something different."
Right after getting his parent's approval, Leong wasted no time in sending out a stream of CVs to a myriad of restaurants overseas, up to 100 each day, he said.
Six months into the job hunt, he finally received an offer from Re-naa, a one Michelin Star restaurant located in Stavanger, Norway (it now has two Michelin stars).
Having already known about the prestigious Bocuse d'Or competition and observing how most of the first place winners hailed from Norway, Leong wasted no time in accepting Re-naa's offer, despite getting other offers from restaurants in Germany and Sweden.
21 years old then, Leong packed his bags and without hesitation, left for Norway.
"I know this is a lifetime opportunity," he said of his momentous decision.
One might think that Leong's parents would have been reluctant to send their son to the other side of the world for a permanent job, but they were completely supportive of his decision, according to Leong.
Although his parents initially expressed some concern about their child diving headfirst down this unconventional path, they relented once Leong got his diploma.
"My parents always say [that] every child has a different set of skills. So [they think]: 'If [going to Norway] can make Mathew go far in life, we should support him with this decision.' So they are totally fine."
Scraped by in his first month there
Before leaving for the Scandinavian country, Leong managed to secure a shared apartment with a friend who stayed there. The rent, however, took a large chunk out of Leong's savings — three month's deposit and one additional month of rent cost him around S$6,000.
With his bank account bleeding dry, Leong left for Norway in 2016 with only S$500 cash.
It might already be tough to survive in Singapore with only S$500 a month, despite the plethora of affordable food options at hawker centres and fast food outlets.
But in Norway, even a simple McDonald's meal costs around S$30, Leong exclaimed, while a meal for one at a restaurant can cost S$60.
Leong simply did not expect the standard of living to be so "crazy expensive".
"When you're young, S$1000, you think you're a king. You think you own the world," he remarked about his naiveté.
Leong thus scrimped and saved the month before receiving his first pay cheque — five days a week, three times a day, he would wolf down his meals in the kitchen at Re-naa, and would only venture out on his off days.
He didn't spend on frivolous items either. He didn't have the luxury to.
Tightening his purse-strings also meant that he couldn't join the end-of-week dinners and drinking sessions with his colleagues. Leong didn't feel he was missing out, though. After all, he arrived in Norway with a clear goal in mind:
"Going overseas to work is really about focus. My main purpose to come to Norway is to move my ass and work as hard as possible.

After work finish, go home and sleep. Get well rested, go back the next day to work and perform [my] best. So you actually save money by having this mentality haha."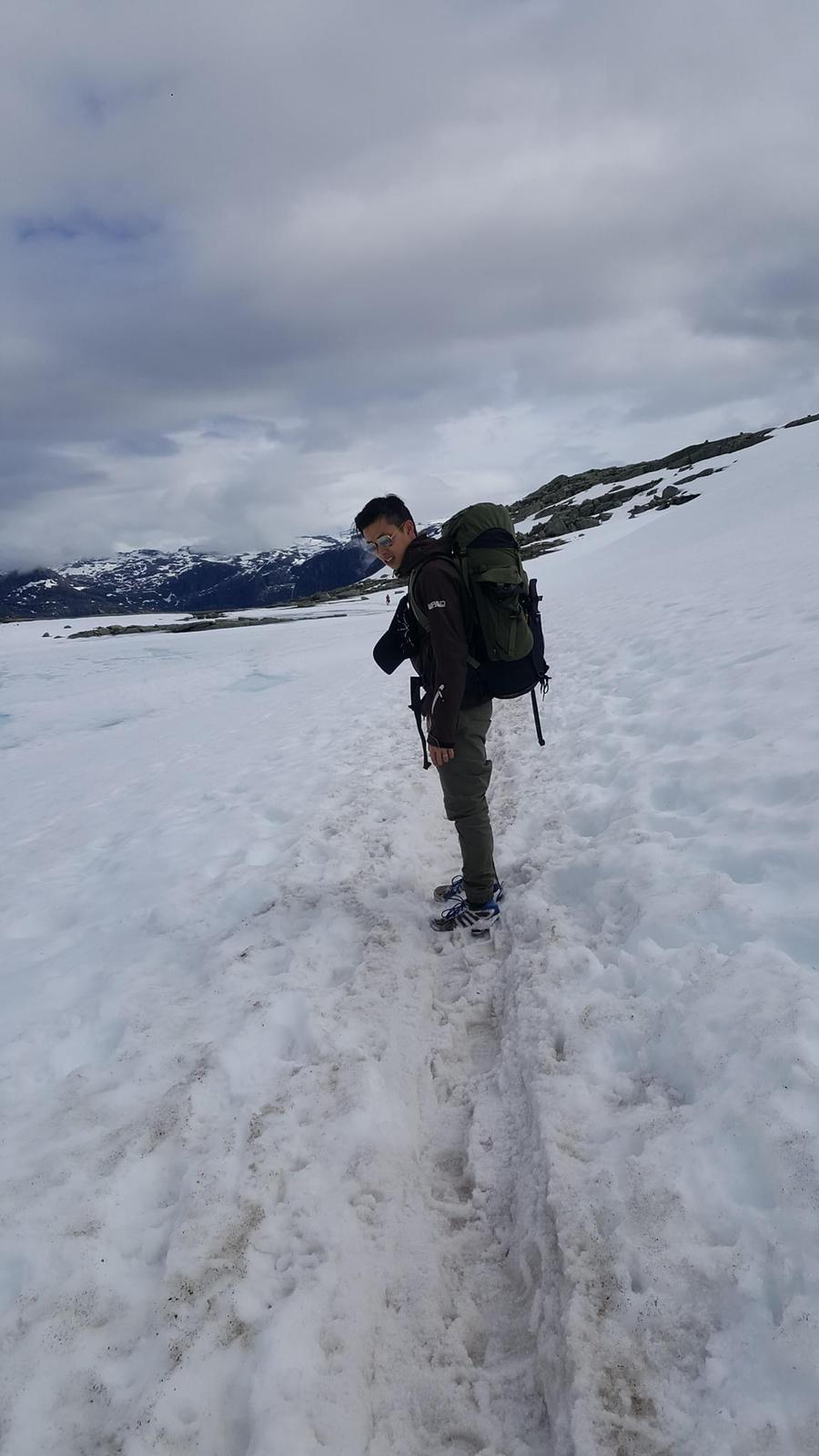 Promoted in one month
Managing his finances wasn't the only thing Leong struggled with when he moved to Norway.
Leong and his family were a tight-knit unit and he was desperately homesick initially. He recalls the loneliness of FaceTiming his family, who were celebrating Chinese New Year, while he ate alone at a steak restaurant.
It can be daunting being all alone in a foreign country 10,000km away from home, but Leong buried himself in his work with a single-minded focus.
While others his age are typically assigned assistant positions peeling ingredients, Leong was a chef de partie (station chef) at Re-naa. Along with three other chefs, he churned out as many as 20 courses a night.
Chef de partie are typically in charge of a single kitchen station producing one dish, but operations at Re-naa were slightly different — Leong had to learn to cook a variety of dishes instead.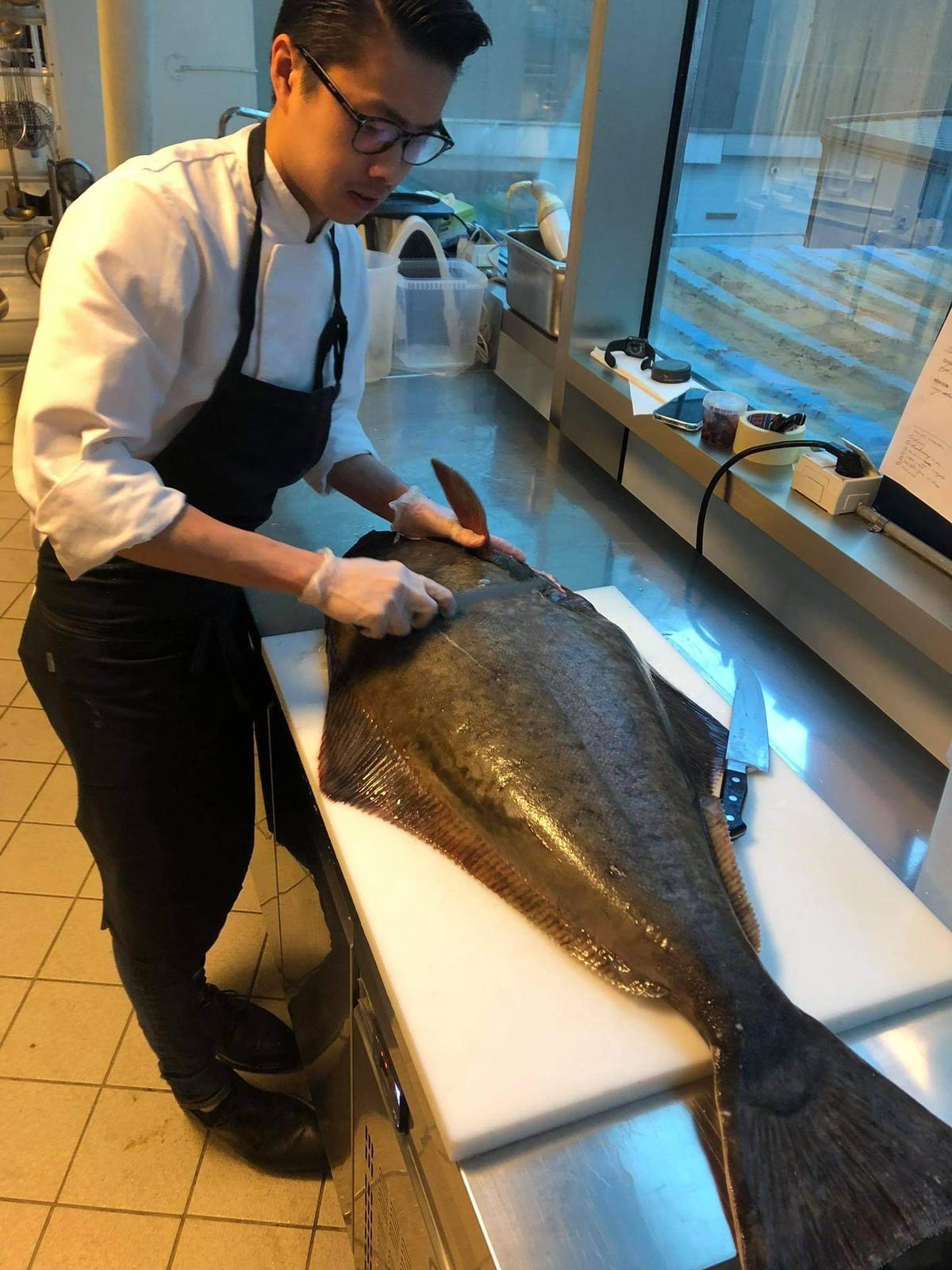 https://instagram.com/p/CIBOjtWg-Gi/
The kitchen also proved a source of comfort for him and provided a sense of normalcy — when asked if there are any differences between his workplaces in Singapore and Norway, he answers simply: "Kitchen is kitchen."
Despite his young age and and lack of experience, Leong impressed his superiors so much that he was promoted after just one month.
Head chef
After a year at Re-naa, Leong was invited to work at Norwegian-owned Fisk back in Singapore, which he accepted.
A seven-month stint later, he returned to Norway in 2018, this time to work at Michelin Plate restaurant A L'aise in Oslo.
There, he climbed the ranks from his starting role as chef de partie to become the head chef and self-professed right-hand man of the restaurant's owner, Ulrik Jepsen.
All this in three years.
A kitchen's hierarchy requires a chef de partie to be promoted to a sous chef, before being promoted to a head chef.
As head chef, Leong essentially controls the entire kitchen, manages kitchen staff, liaises with suppliers, and creates the menus.
No dish can leave the kitchen without getting a once over by him or Jepsen.
Leong however, doesn't see his position as anything to boast about.
"Of course there are many guys, 21 or 22 years old they become head chef. Being a head chef is one thing, but being the right hand man of the owner is a different thing. I gained the trust of Ulrik, and we do the menus together, we play a part in the restaurant together.

This is the thing that interests me actually. It makes me want to come to work everyday because we work extremely well together."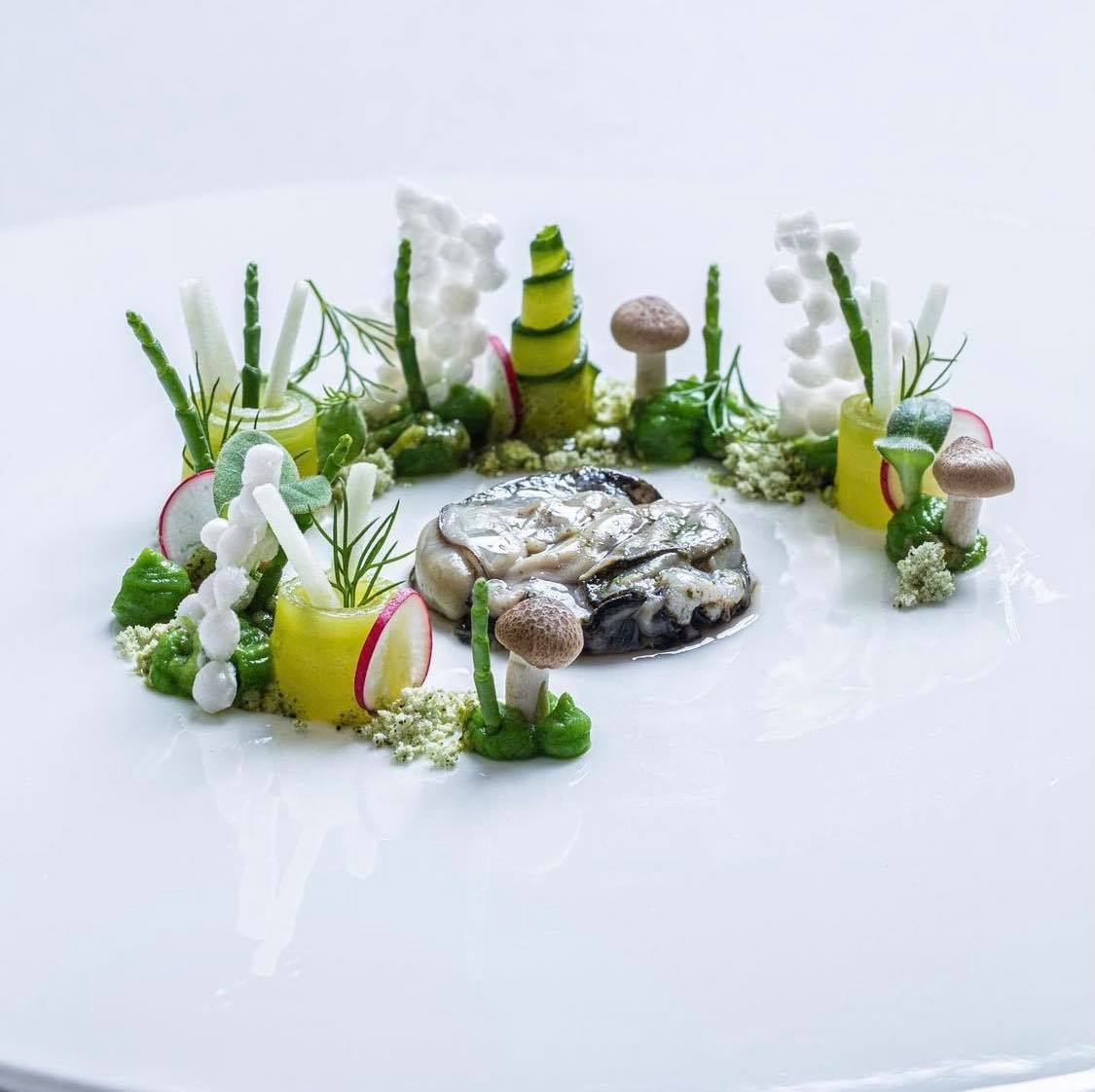 Training and 'cooking like a madman'
Leong's close partnership with his boss, Jepsen, was also forged while preparing for the Bocuse d'Or.
Perpetually on the hunt for a new challenge, Leong told Jepsen of his desire to participate in the competition, a mere two months after he joined A L'aise.
Jepsen was sceptical, as Leong was a newbie and still unfamiliar with the restaurant's operations. He suggested a re-evaluation a month later.
Leong subsequently proved to be a quick learner on the job and was granted approval to join the competition. As Jepsen said, Leong is "one of the most pertinacious and persistent chefs he has ever met."
But the road to Bocuse d'Or is no well-paved one.
Training for the competition started in 2019, and required thousands of dollars for the food and materials. To familiarise himself with the dish, Leong would cook the same thing over and over for "more than 200 times".
"We're cooking like a madman in the kitchen.

To be honest, to the extent until you see the food you're scared of it, because you're eating it every single day."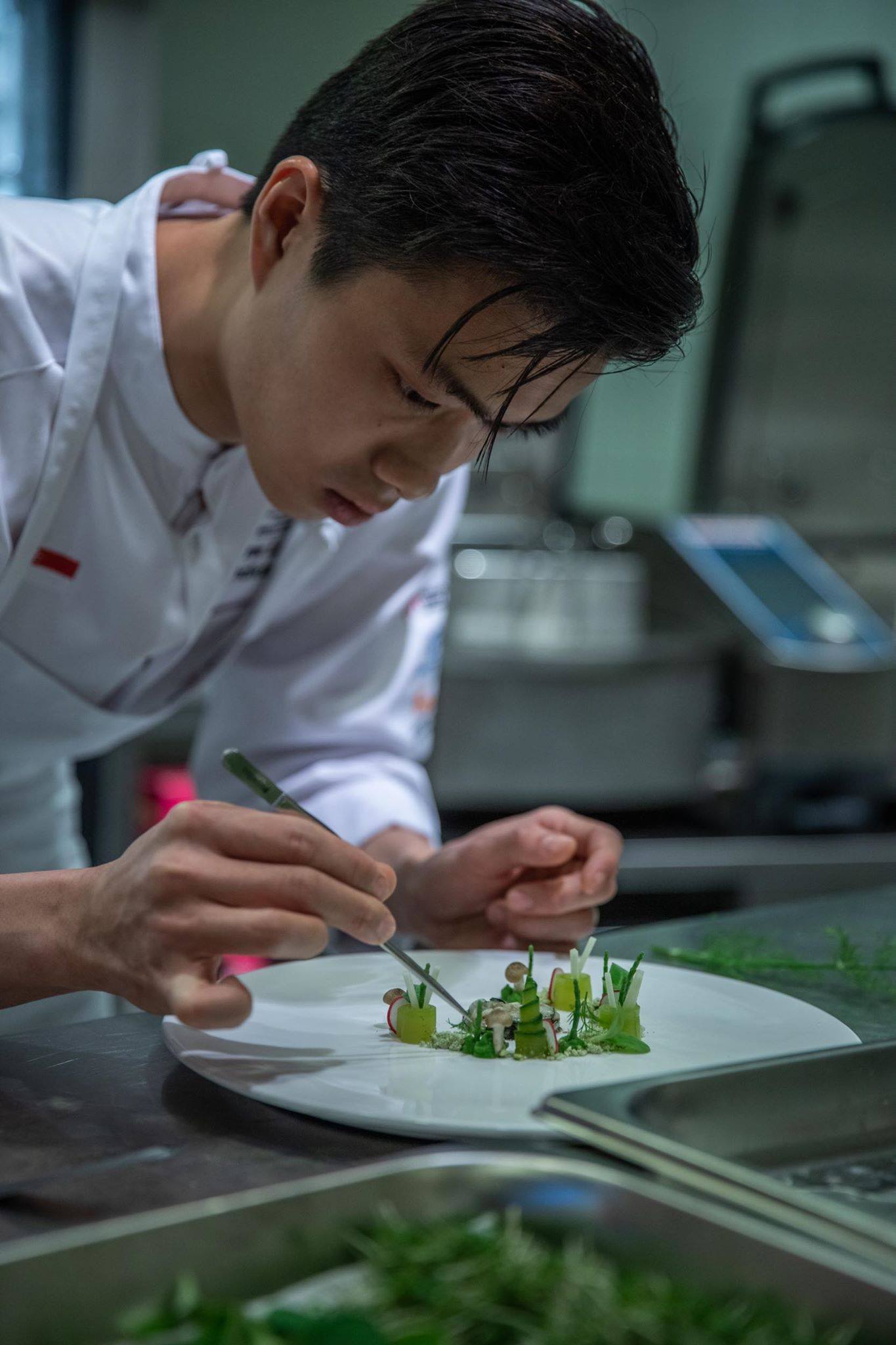 Leong also had his personal kitchen replicated to look exactly like the cooking station in the actual Bocuse d'Or itself.
To simulate the roaring crowds and chaos during the competition, he turned on loud music or the sound of cheering to ensure that he gets used to the noise.
This regime is made even more gruelling by the fact that Leong is training on top of regular work hours at the restaurant.
He either puts in overtime to continue training after his usual work hours, or spends his two rest days in the kitchen, essentially working seven days a week.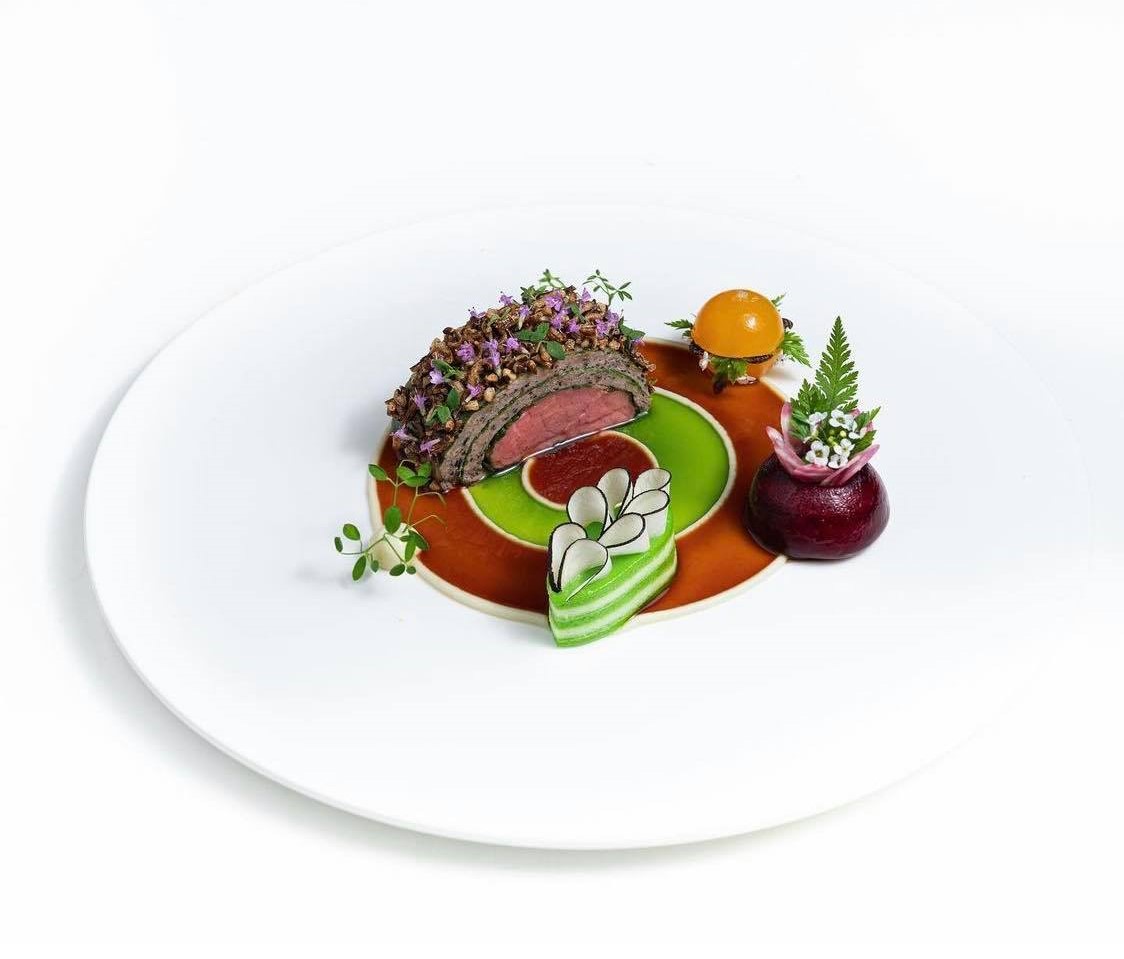 No time to waste
And his toil has paid off — Leong and his team faced off against three other Singaporean chefs, including one from the Les Amis Group, and came out on top in the Singapore selection of the Bocuse d'Or.
At 26, he is the youngest Singapore candidate by far.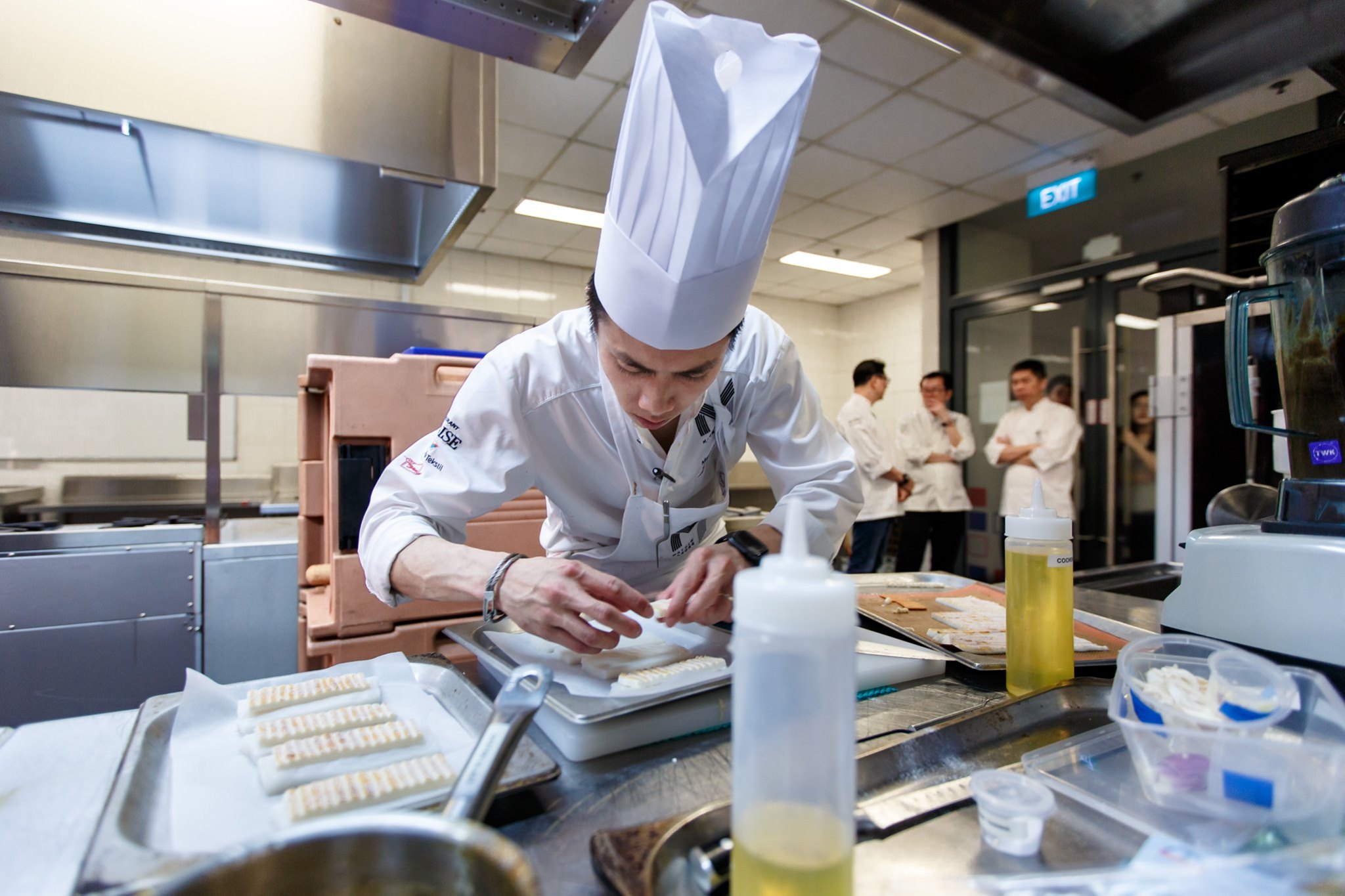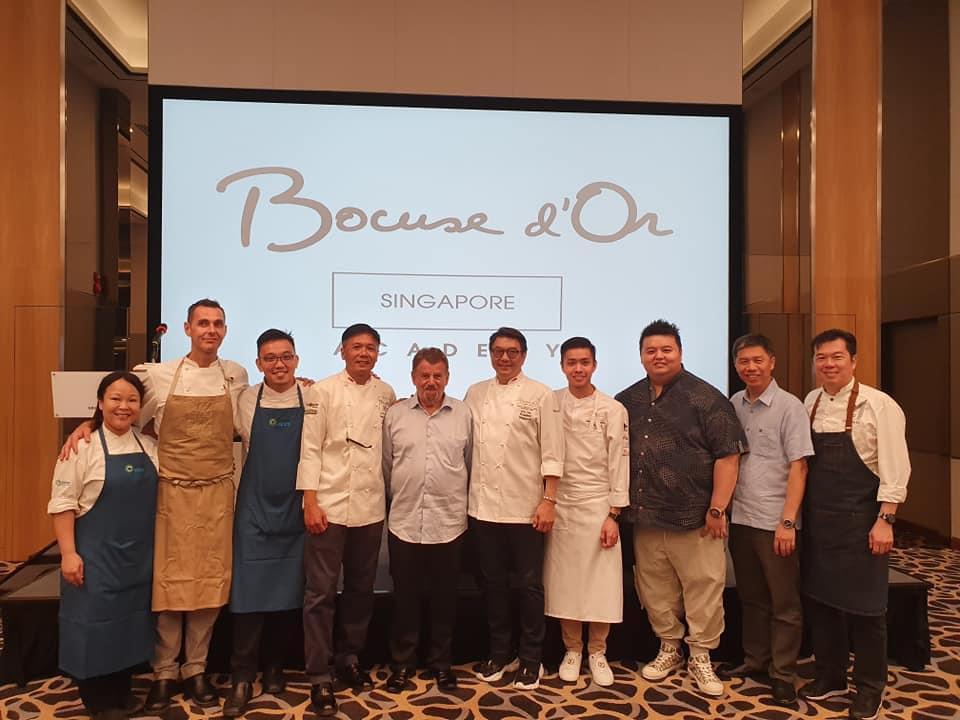 Leong did not waste any time revelling in the victory.
"If I have to spend thousands of dollars to train and fly the whole team to Singapore... Of course we have the winning mentality. We are going to win. So when I won, I was like 'Okay, next stage.' I didn't really feel like 'Wow, I made it.' I just feel: 'Okay, time to move on.'"
Now, Leong is gearing up for the Bocuse d'Or finals in France in September, where he will be representing Singapore to compete against 23 international chefs.
At this point in time, with the amount of training he's had, he can practically assemble the dish with his eyes closed.
He's prepared for this for two years, but he shares that regardless of the outcome of the competition, his goal is still to open his own Michelin-starred restaurant.
However, when asked what he finds so rewarding about his job, Leong seems unable to give a clear-cut response. He pauses, before declaring: "I just like cooking!"
Perhaps it is the inherent challenge in the profession, that one "screw-up" at the stove can, as Leong says, affect the entire kitchen and the waiting customers outside, and it is this that keeps him on his toes.
It's not an easy job, and Leong clearly puts in his 110 per cent and more. Amid all this hustle though, does Leong ever feel like giving up?
He immediately responds with a resolute "No."
"Once I sign up for this, I need to make it, right. So whatever hardship comes along the way, I have to take it. The struggle [doesn't] last.

I've already achieved my dream of being the youngest to represent Singapore at Bocuse d'Or... Next one is to be the youngest ever to get three Michelin Stars."
---
Stories of Us is a series about ordinary people in Singapore and the unique ways they're living their lives. Be it breaking away from conventions, pursuing an atypical passion, or the struggles they are facing, these stories remind us both of our individual uniqueness and our collective humanity.
Top photo courtesy of Mathew Leong
If you like what you read, follow us on Facebook, Instagram, Twitter and Telegram to get the latest updates.