[Update on June 2, 1:50pm: Briyani 47 said Sharief is a chef at the stall. He does not posses the required work pass and is neither a co-owner nor shareholder. In addition, Briyani 47 said Sharief applied to work at the food company on his second visit instead of being assigned there by the Ministry of Manpower.]
Follow us on Telegram for the latest updates: https://t.me/mothershipsg
Bepar Sharief is a chef at Briyani 47 at Yishun.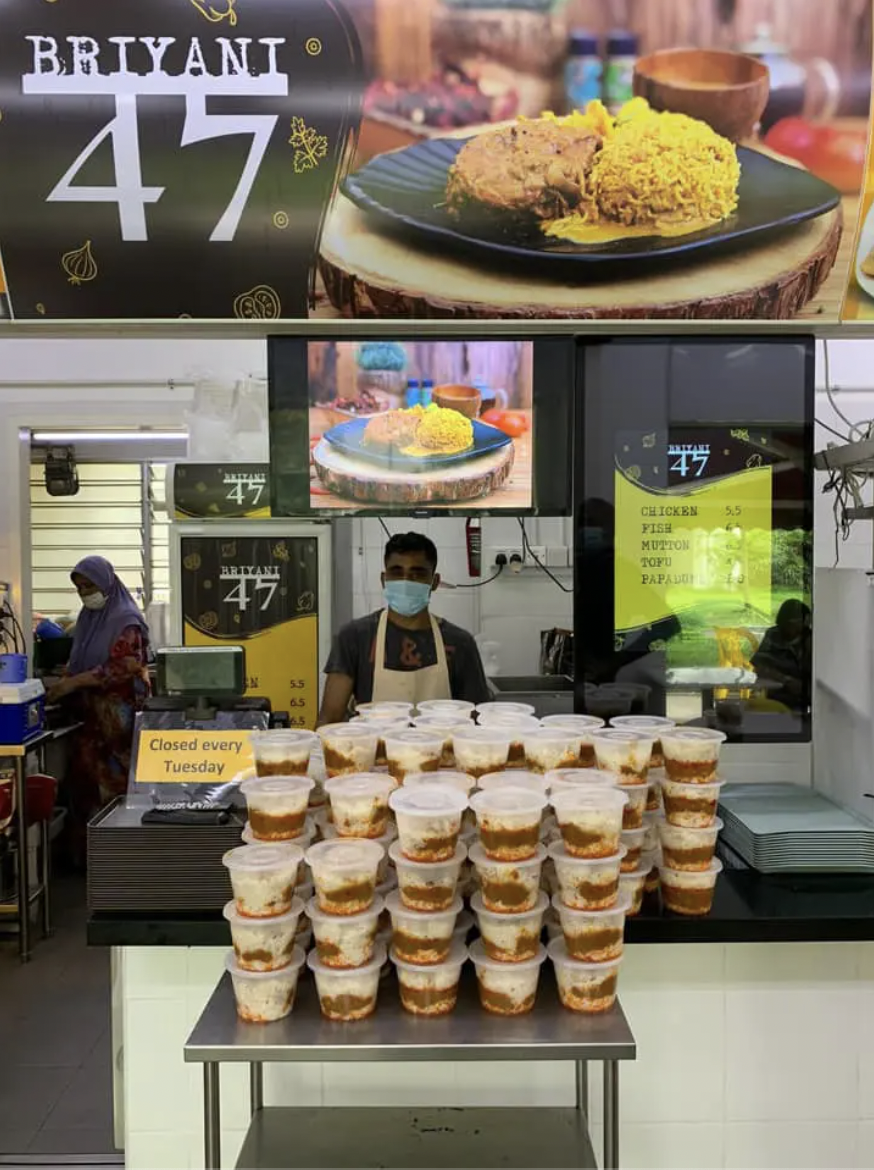 He is known for his dhum briyani with curry chicken.
So popular is the food that within four hours of the stall's opening, Sharief's fare will be sold out and this happens daily, the former construction worker who spent six years in the vocation before turning to F&B told The Straits Times previously.
Given the stall's popularity, it was a matter of time before another stall opened.
New outlet
Foodies across Singapore would be pleased to know that Briyani 47 has opened a new stall at Hougang on May 22.
Those living in Hougang will be able to sample Sharief's cooking for themselves.
The stall is located in the Food Hub (159) at Block 159A Hougang Street 11.
Humble beginnings
While Sharief might look like a seasoned chef, his story is one that took a few twists and turns.
The Bangladesh native shared with ST that his journey started in Singapore's construction industry and lasted six years.
Sharief briefly returned to his home country for skills training before returning back here.
On his second visit, Sharief was assigned by the Ministry of Manpower (MOM) to a food company.
This kickstarted Sharief's career as a cook and his cooking talents was allowed to shine.
Learned from his mother
Despite having never been taught how to cook, Sharief picked up his knowledge from watching his mother cook while growing up in Bangladesh.
His mother told ST that Sharief liked cooking since he was young.
Sharief's cooking passion was initially met with disapproval from his father, who believed that men should work in other vocations and had no place in the kitchen.
Sharief's decision to help operate a Briyani stall caused a strain in the relationship between father and son.
Eventually, his father came to terms with Sharief's interests and choice.
Preparing the stall's food, including 150 servings of the famous briyani, requires three to four hours of preparation time every day.
Sharief told ST his food has been modified to cater to Singaporeans and he has his "own secret recipe" to create the briyani.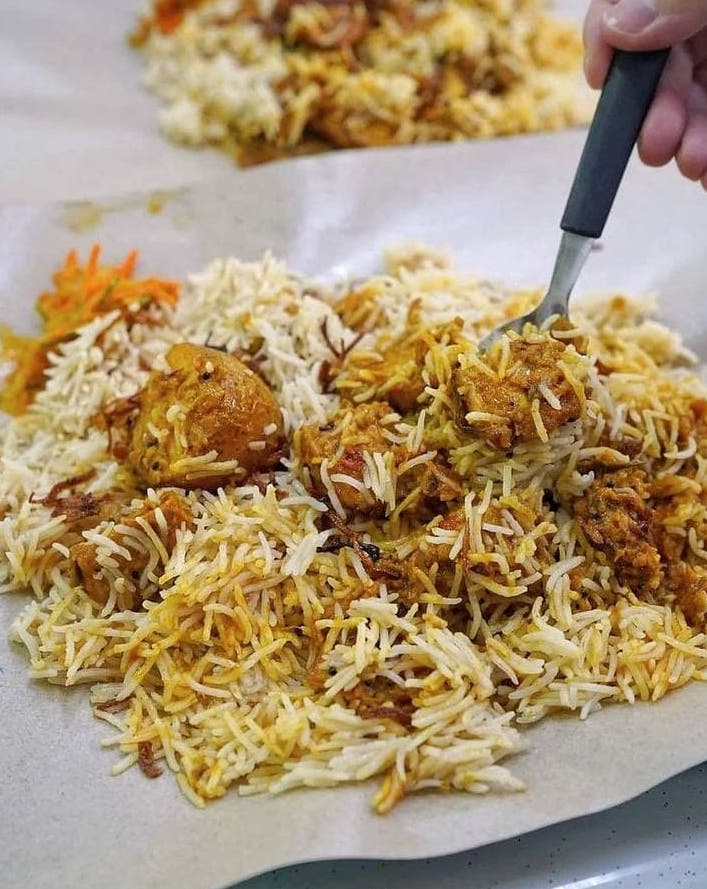 Here are the details if you want to give Sharief's cooking a go:
Briyani 47 (Hougang)
Address: Block 159A Hougang Street 11 @ Food Hub (159), Singapore 531159
Opening Hours: 11.30am to 3.30pm daily (Closed on Tuesday)
Briyani 47 (Yishun)
Address: Block 343 Yishun Ave 11 @ The Traditional Taste Coffeeshop, Singapore 760343
Opening hours: 11:30am to 3:30pm daily (Closed on Tuesday)
You can also call Briyani 47 for pre-orders or takeaway at 8223 3224.
Top image from Briyani 47/FB
If you like what you read, follow us on Facebook, Instagram, Twitter and Telegram to get the latest updates.