The "MBS badge" woman who first gained fame for questioning a Safe Distancing Ambassador who asked her to put on a mask was once again spotted maskless.
Sighted again
A photo of 53-year-old Phoon Chiu Yoke walking outdoors along the Singapore River, near the Red Dot Design Museum, was posted to social media.
The page that posted the photo, sgfollowsall, stated that Phoon was sighted on June 27.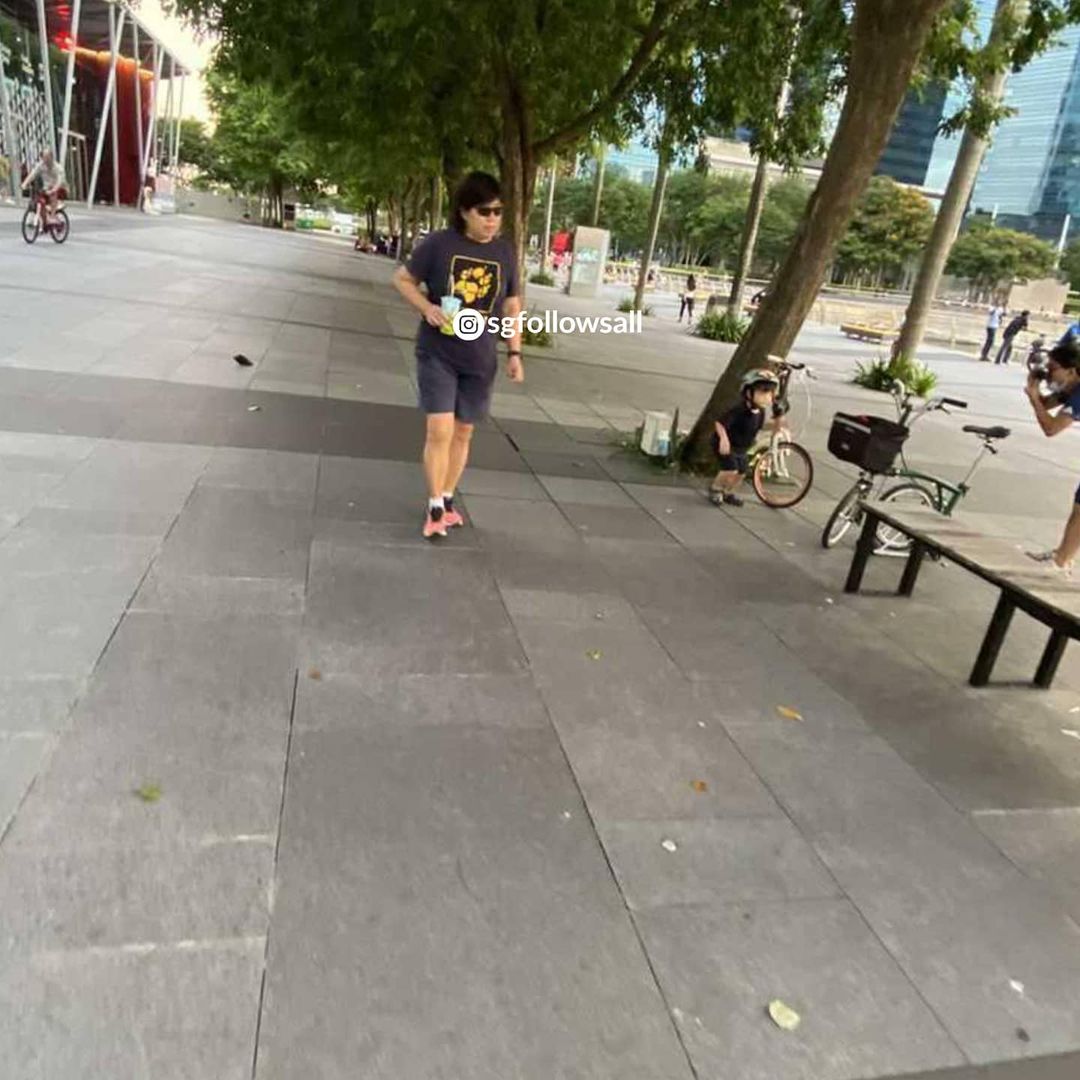 Some online commenters speculated that Phoon could have been exercising or brisk walking when her photo was taken.
Aside from the usual sunglasses, Phoon was decked out in shorts and track shoes.
She also had a drink in one hand, and could have taken off her mask to a sip.
This was an observation several commenters noted as well.



Currently faces seven charges
Phoon is currently out on bail, and will return to court on July 6 to seek legal advice, while pending other charges.
She previously appeared in court on June 15, where she said that she does not expect to get a fair hearing as a former naval officer and should be "granted immunity" as a regular citizen.
Phoon added that she is privy to a "number of incidents" when she was a "plaintiff" or "eye witness" to many cases during her time in the SAF, and described the cases as "grave" and "very serious in nature".
"Due to all these cases in the past, I should be granted immunity as a citizen," she said.
Phoon currently faces seven charges, six of which are for failing to wear a mask in public.
The other charge is for violating a stay-home order in June 2020, when she returned from the United Kingdom.
In court on June 8, Phoon asked for the charges against her to be dropped, as she is a naval officer with a "strong professional standing".
Top photo from sgfollowsall / IG
If you like what you read, follow us on Facebook, Instagram, Twitter and Telegram to get the latest updates.