Follow us on Telegram for the latest updates: https://t.me/mothershipsg
[Update on May 15 at 10:35pm: The woman is being investigated by the police for public nuisance and breaching safe distancing measures, and MBS is working with them on investigations. Read more here.]
A woman, who had apparently taken her mask off in the middle of The Shoppes at Marina Bay Sands (MBS), was captured on video debating with a Safe Distancing Ambassador (SDA) and another member of staff over their authority to tell her to wear a mask.
"Do you have a badge?"
"Do you have a badge? Can you put on a badge? If you have no badge why are you asking me to do something? Who are you representing?" she can be heard saying, in a 90-second video that has gone viral on Facebook.
The video appears to have been recorded by a member of staff, whose reply to the woman was that she was a representative of MBS.
"That's what you say, I can say that I am a police," the woman shot back, continuing to ask to see a badge.
"You are police??" responded the staff member incredulously, before countering smoothly, "Oh okay... you police, you also need to wear a mask, please wear a mask."
The woman is seen holding on to a mask in one hand throughout the conversation.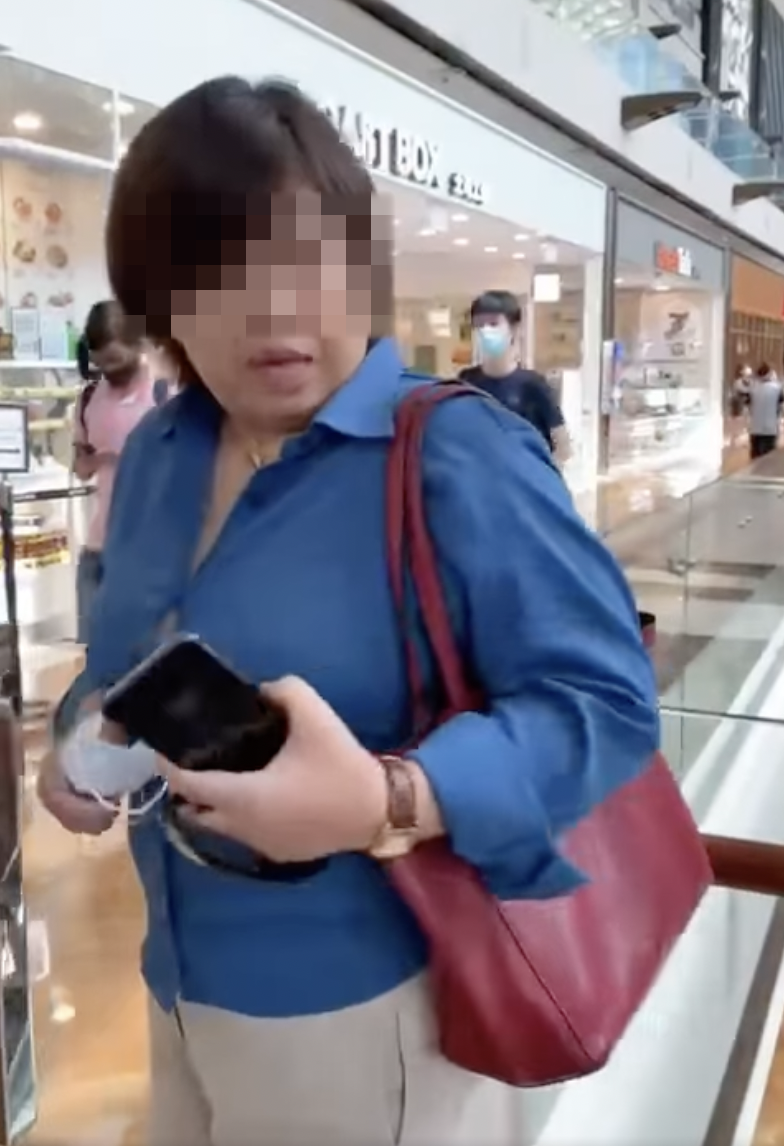 "You have no right to ask me to do anything"
"I say to you, if you have no badge, don't speak to me. You have no right to ask me to do anything," said the woman.
Other shoppers can be seen keeping their distance from the woman.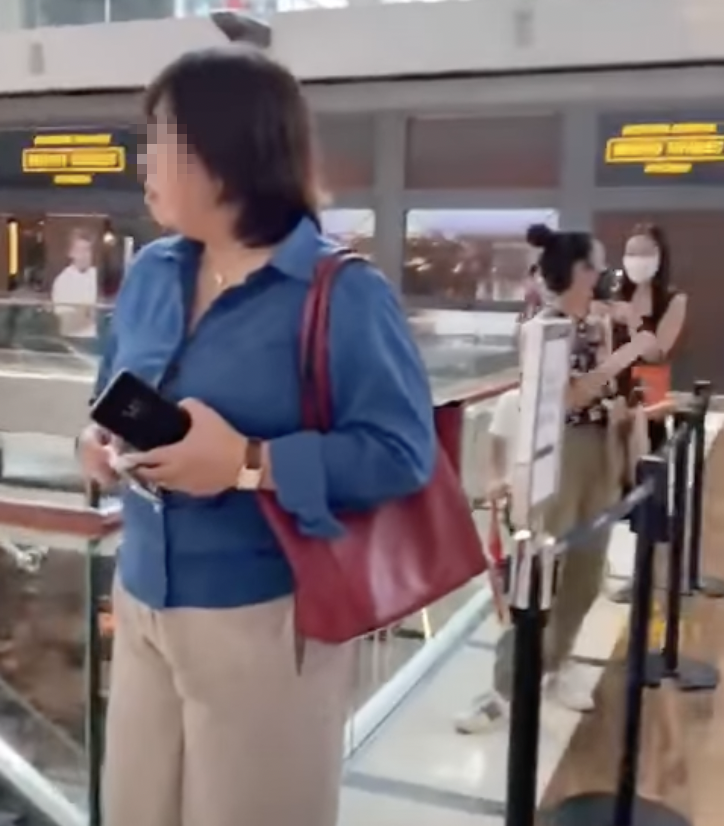 After exchanging a few more lines of rather repetitive conversation, both sides fell silent while the woman moved forward in the queue where she had been standing.
She is also seen placing her mask into her pocket as the video ends.
Responding to Mothership's queries, an MBS spokesperson said that they are aware of the incident and are working with the police on investigations into the case.
Reactions
Commenters on the video mostly condemned the woman's behaviour, though others questioned whether SDAs were appropriately equipped for their role, particularly when encountering non-compliant members of the public.
Besides police officers, only safe distancing enforcement officers (EOs) can take enforcement action by issuing fines to members of the public for breaches of safe distancing measures.
SDAs, on the other hand, help to guide businesses and individuals to comply with safe distancing measures.
Meanwhile, the same woman appears to have engaged mall staff at Clarke Quay Central in a similar conversation over her refusal to wear a mask, in another video supposedly dated Dec. 2, 2020.
Mask-wearing compulsory in public
It is compulsory for everyone in Singapore to wear a mask when in public, since Apr. 14, 2020.
There are limited exceptions to the rule, such as when one is doing strenuous exercise outdoors, or if mask-wearing is not possible due to special needs or medical conditions.
While children under 12 are exempted from the rule on mask-wearing in public places, they must wear masks when in school and on campus from May 16 to Jun. 13, the Ministry of Education announced on May 14.
Meanwhile, stricter measures taking effect from tomorrow (May 16) will see a ban on most indoor activities involving unmasked people, including exercise classes.
Top image via video by Prince Shawn on Facebook
If you like what you read, follow us on Facebook, Instagram, Twitter and Telegram to get the latest updates.