Waffletown at Balmoral Plaza will be closing down on May 18, 2021 after 21 years of operations.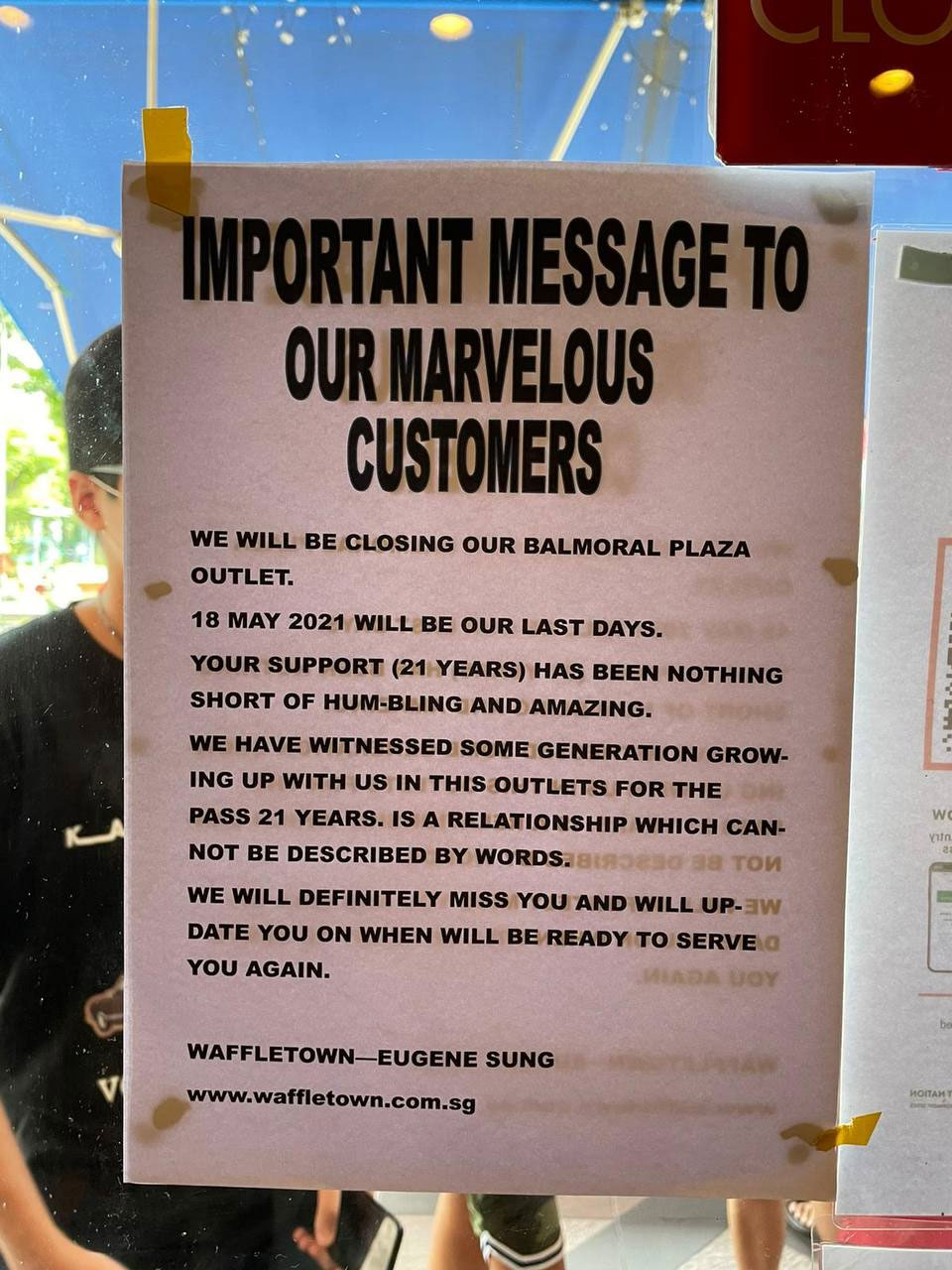 A non-stop long queue was seen outside the eatery even before noon on Friday, May 7, and was still going strong at 2pm.
The shop operates from 12pm to 6pm daily.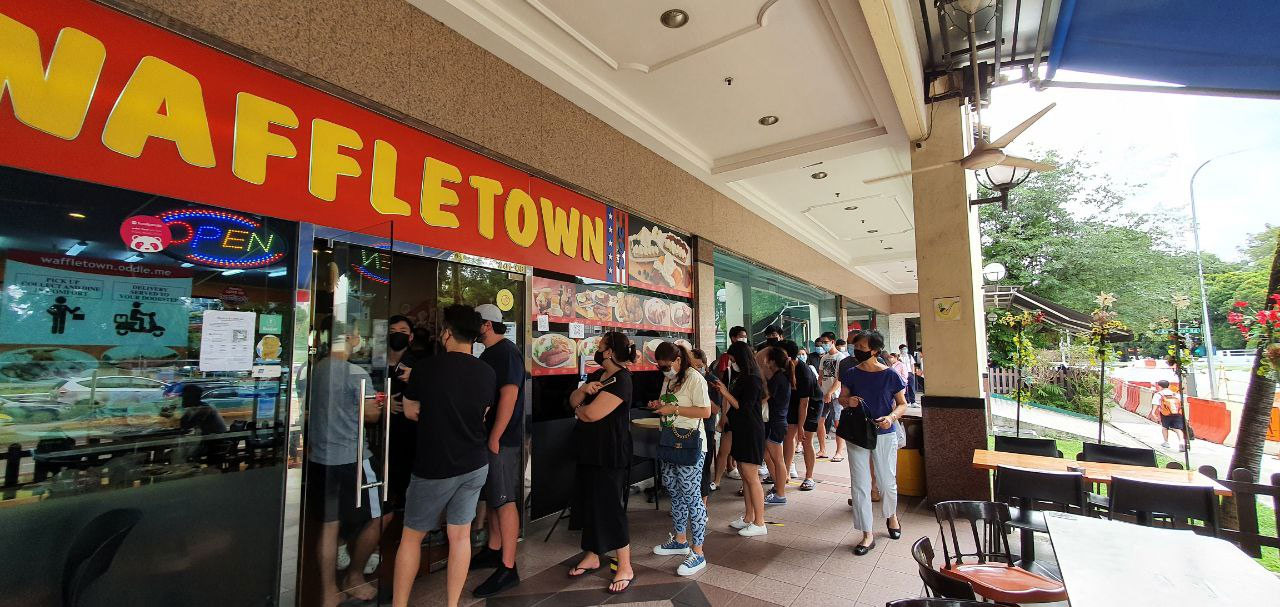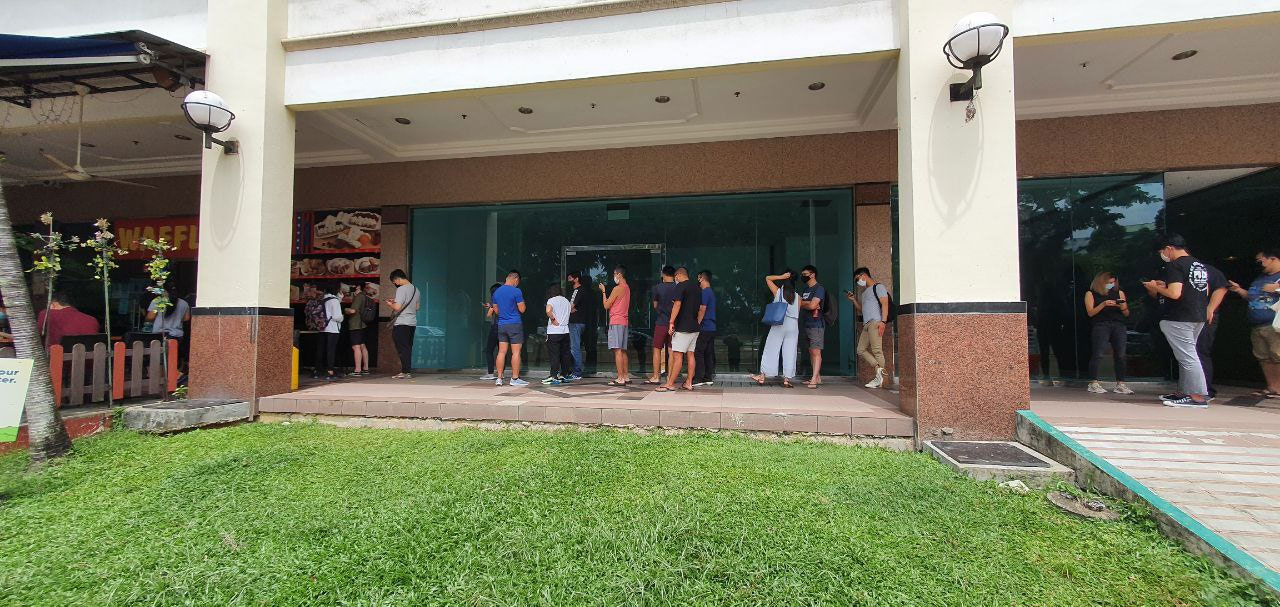 One last hurrah
Customers, who have 11 days left to patronise the old school eatery before it is rumoured to make way for a supermarket, were expected to wait in line for at least 45 minutes.
Those in line were mainly students and young adults.
One 15-year-old student in the queue from a school nearby said he "feels sad" that the family restaurant was going to be closed for good as he eats there a few times a week.
Fewer seats
Inside the shop, business was bustling but people still maintained a safe distance from one another.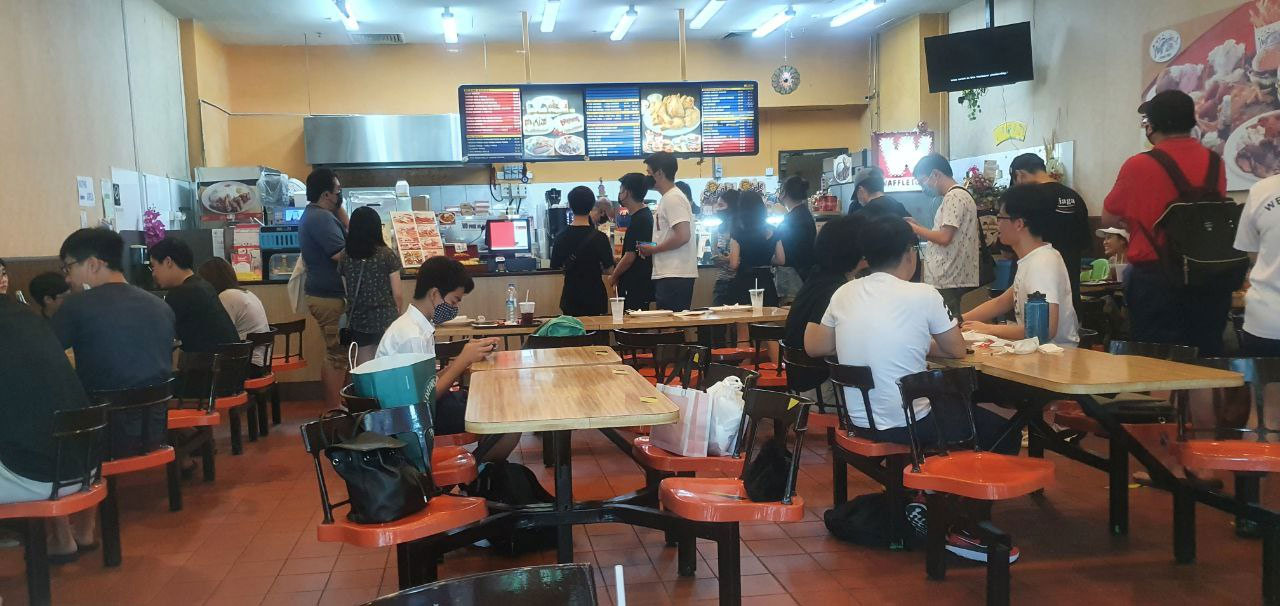 The spacing out of patrons partly contributed to the wait.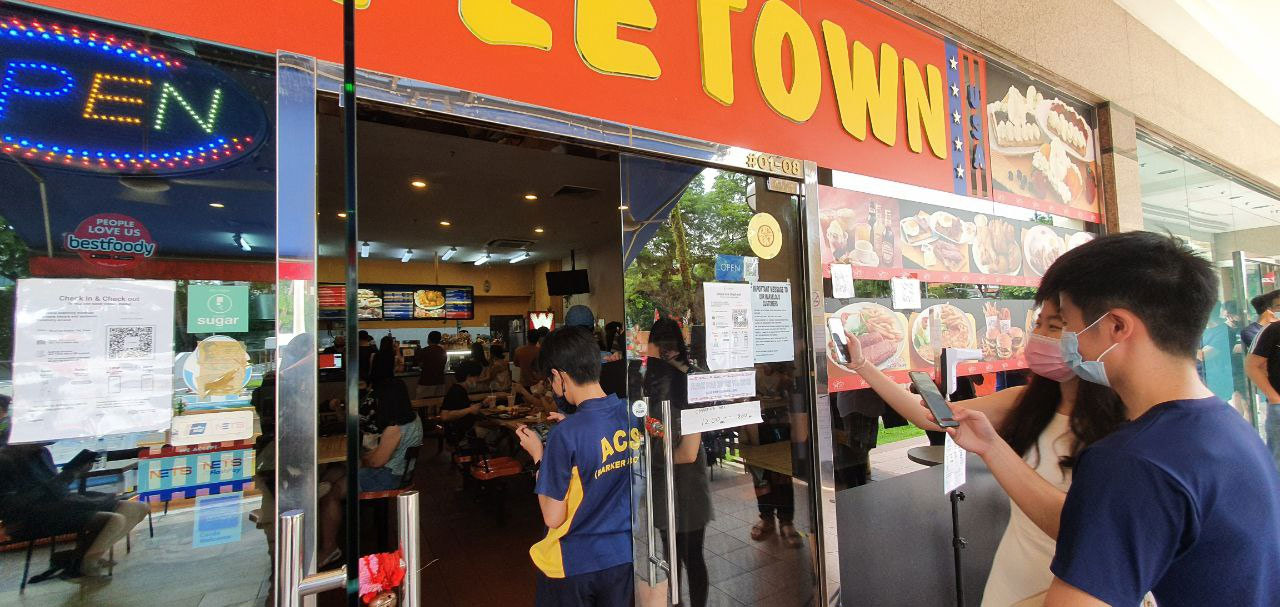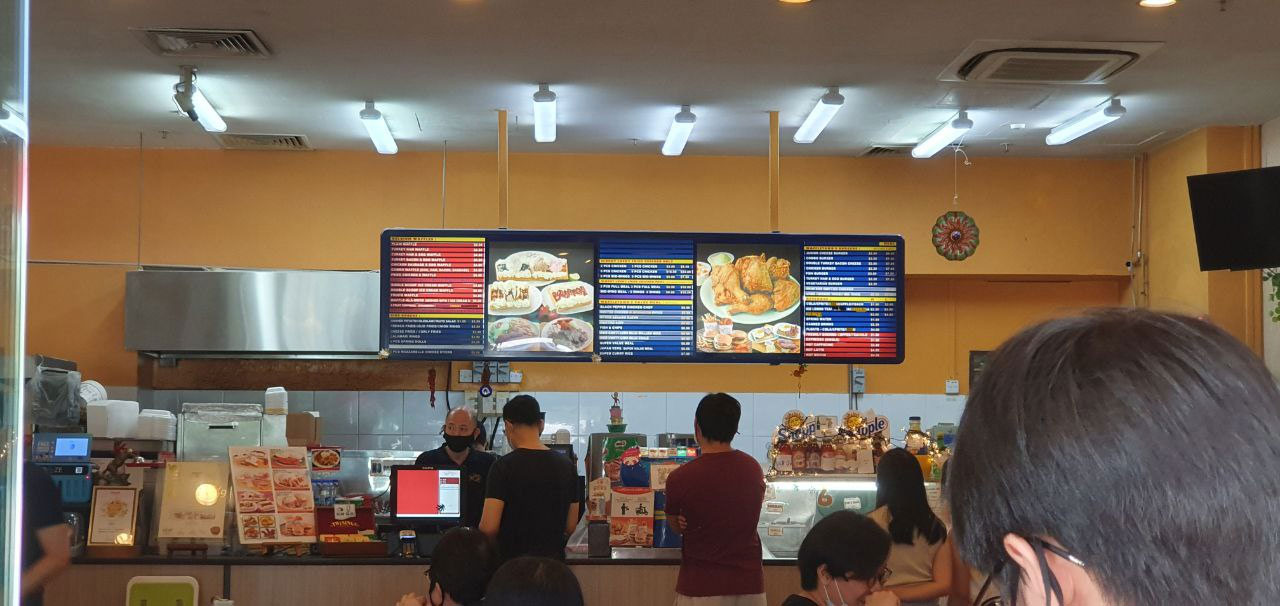 Possible comeback
The heartful message posted at the door of the eatery bade farewell to customers but also hinted at a possible reopening.
It was signed off by one Eugene Sung.
The sign read:
"Your support (21 years) has been nothing short of humbling and amazing. We have witnessed some generation growing up with us in this outlet for the past 21 years. It's a relationship which cannot be described with words. We will definitely miss you and will update you on when we will be ready to serve you again."
Popular venue for students
The Waffletown menu comprises affordable comfort food.
It is most famous for its fried chicken and waffles combo which costs S$6.50.
Their waffles can be paired with sausages, eggs, ham, or ice cream.
It is a popular hangout and study spot for students from schools in the vicinity, such as Anglo-Chinese School (Barker Road), St. Joseph's Institution and Singapore Chinese Girls' School.
The homegrown family restaurant is part of the U.S. chain of the same name, according to its website.
Mothership understands that its closure is a result of "rental problems" and its current premises is rumoured to be taken over by a supermarket chain.
In 2009, Patrick Soh, the owner of Singapore's Waffletown, opened a version of the restaurant — a hamburger outlet — in Pyongyang, North Korea called Samtaesong (Three Big Stars).
If you like what you read, follow us on Facebook, Instagram, Twitter and Telegram to get the latest updates.