Social media marketing Facebook page SMRT Feedback by The Vigilanteh has disappeared and then re-emerged with a different vanity URL.
This was after the page publicly apologised for a May 21 Facebook post that questioned the loyalties of Singaporean Muslims in times of conflict.
The apology was made after a Singaporean Muslim woman, Syazana Yahya, filed a police report against the post, calling its content "seditious".
Within a day of a police report being made and SMRT Feedback's apology, the Facebook page with the "smrtsg" vanity URL was removed completely.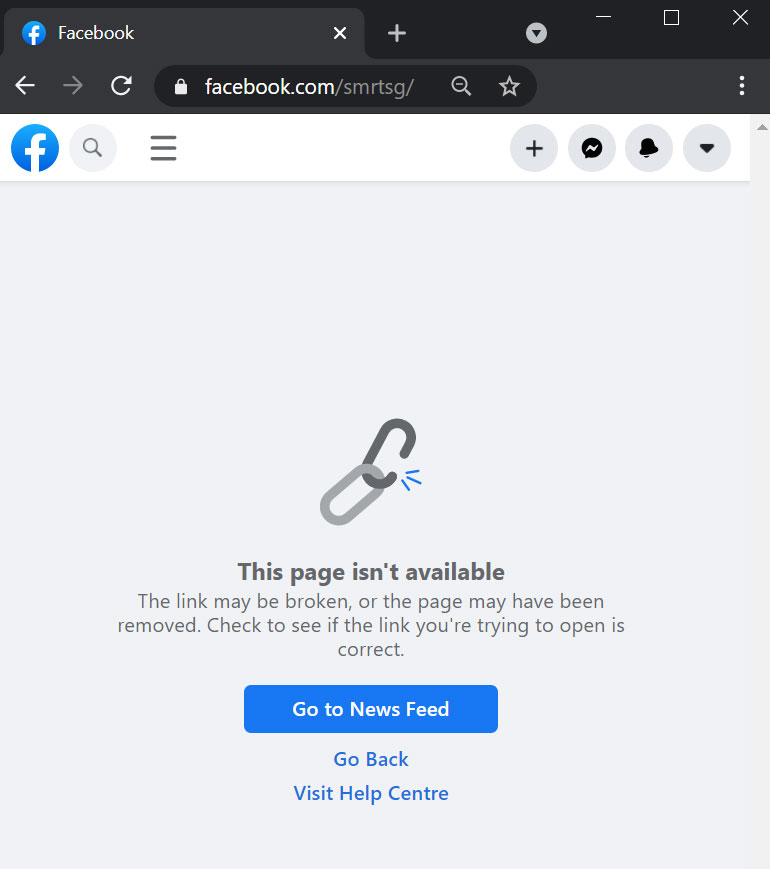 It later changed its URL to "ahmadandlupcheong" (https://www.facebook.com/ahmadandlupcheong/).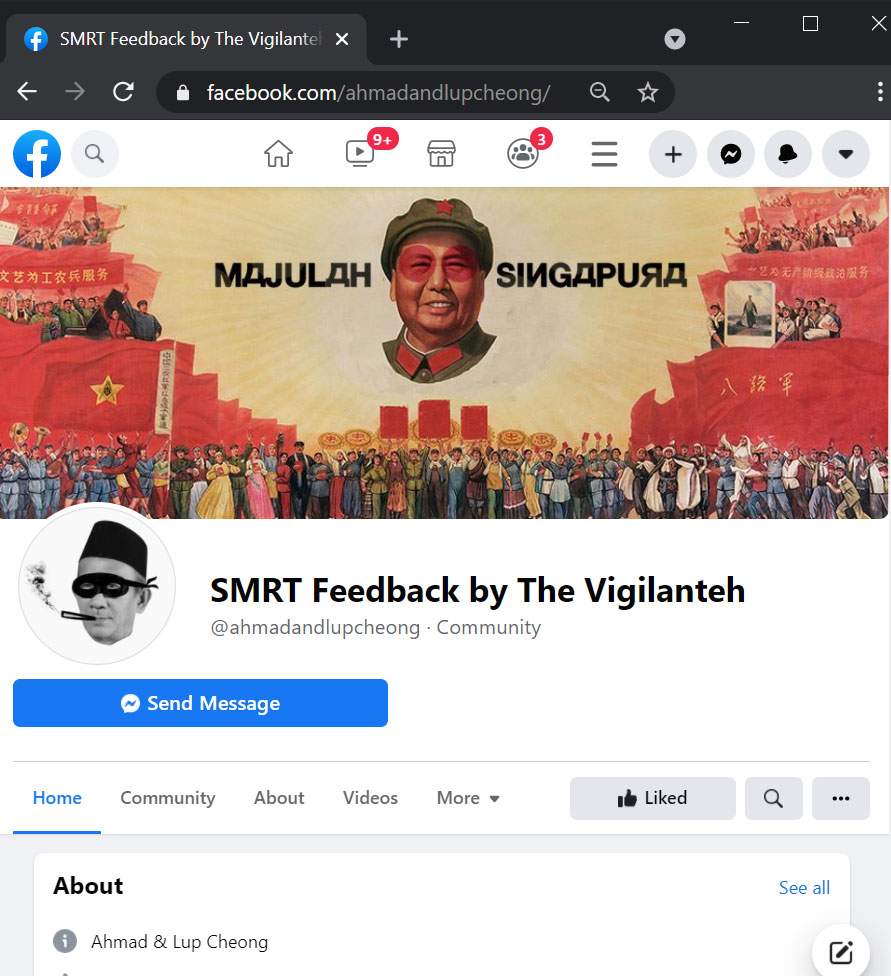 Not going to retract police report
In a follow-up Facebook post on May 23, Syazana wrote that she was asked whether she would withdraw her police report against SMRT Feedback, and she replied that she would not.
In her post, she did not mention who made the request.
However, her post also gave reasons why she is proceeding with her complaint.
According to her, there were two previous instances involving Workers' Party MP Raeesah Khan, as well as YouTuber Preeti Nair, also known as Preetipls, who were investigated by the police for making remarks that touched on race.
Both woman made their comments which they perceived spoke up against racism in Singapore, but which also led to backlash.
In her post, Syazana characterised what SMRT Feedback did, which was to link Singaporean Muslims to known terrorist leader Osama bin Laden, as doing much worse than Raeesah and Preeti.
Syazana explained: "In my view, the actions of Ms Raeesah and Preetipls pales in comparison to that of SMRT Feedback, which associated Singaporean Muslims to an Al-Qaeda terrorist leader."
Syazana also wrote that SMRT Feedback should not be let off just because they have apologised.
She continued: "I am happy an apology and clarification was put up by SMRT Feedback by the Vigilanteh. I think it's a smart move and if I was their lawyer, I would have advised them to delete the post and put up a sincere apology as well."
"However, historically, apologies have never absolved individuals of liability and this case should not be an exception," Syazana added.
SMRT Feedback page owner or owners should be revealed
The decision to get the police involved in this incident has left some in two minds about it.
Playwright and poet Alfian Sa'at weighed in on the issue on Facebook on May 23.
He wrote that he is "ambivalent" about calling the police in this instance, but the authorities can step in as they have the powers to reveal the identity of SMRT Feedback's owner or owners.
Alfian said he is in favour of being able to identify who runs SMRT Feedback as it is "important" to have names and faces attached to their opinions.
He added: "Anonymity is often impunity."
Alfian wrote:
On the other hand, the police have certain powers that ordinary citizens do not, which includes the ability to expose the identities of the ones who run the kambing page through their investigations (I do not condone vigilante doxing). And I think it's important that a page that purports to be a widely-read forum for social commentary be able to have names and faces attached to their opinions. Anonymity is often impunity.
Background
The SMRT Feedback page has a history of deleting Facebook posts and taking itself offline.
Started in December 2011 as a spoof page to pretend to deal with commuter complaints in the wake of GE2011 and a day after the first major train disruption in Singapore, the SMRT Feedback page has allegedly changed owners over the years but this was never independently verified.
However, it is unclear if the police report and SMRT Feedback's now-deleted apology are material to the Singapore authorities, or provide any grounds to investigate the owner or owners of the SMRT Feedback page.
In response to queries from Mothership.sg on the day the police report was made, the police said: "The police confirm that a report was lodged and we are looking into the matter."
If you like what you read, follow us on Facebook, Instagram, Twitter and Telegram to get the latest updates.