Follow us on Telegram for the latest updates: https://t.me/mothershipsg
Korean-Australian musical duo Jayesslee took YouTube by storm in the early-2010's with their singing covers of popular songs such as Payphone, Price Tag, and Gangnam Style.
In late-2019, some rumours about the personal lives of twin sisters Janice and Sonia Lee surfaced on social media, but neither addressed the speculations about their marriages.
On May 5, 2021, both sisters took to Instagram to share publicly — Janice acknowledged that her younger son Conor was born out of wedlock, and Sonia formally announced that she and Andy were separated.
Initial rumours
To provide a bit of background, Janice has two children — Shane and Conor — and was married to Sung. Sonia was married to Andy Yang, and has two boys, Jordon and Levi.
However, on Nov. 14, 2019, AsiaOne published an article that featured two screenshots of an Instagram post by one David Jeoung, who had apparently posted photos of him and Conor celebrating their first Father's Day together.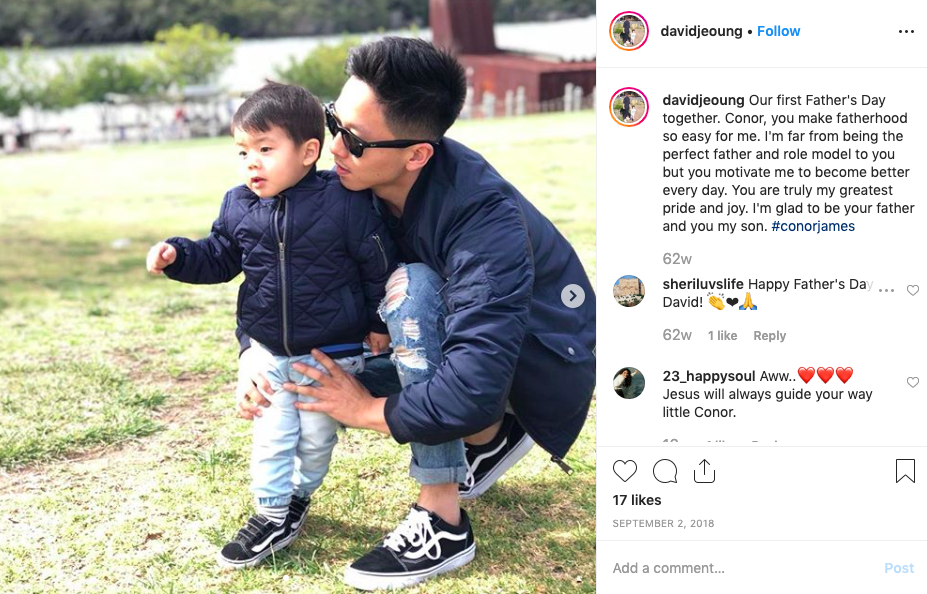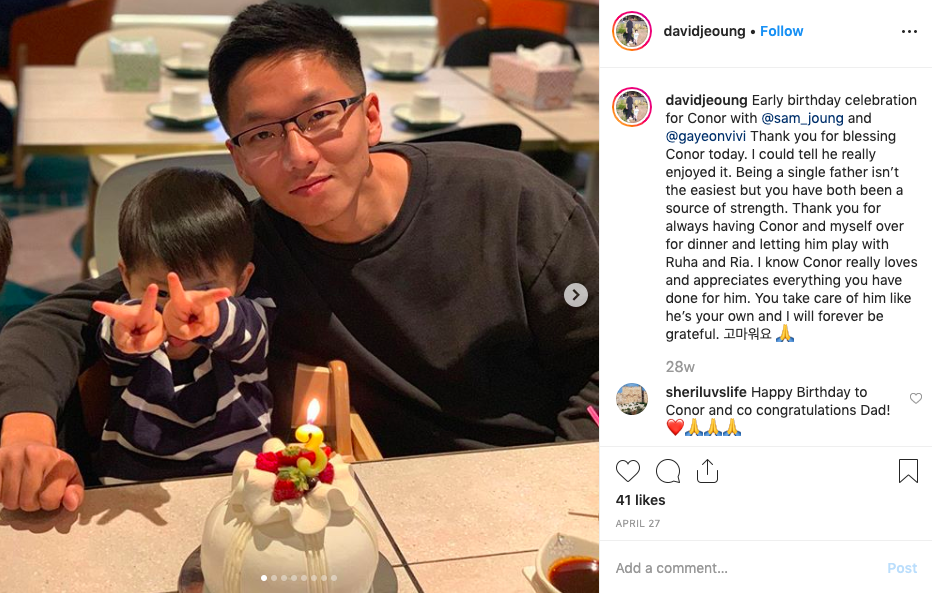 Netizens also noticed that Janice had removed all photos with Sung from her Instagram, and Sung's Instagram had also been cleared of the couple's photos too. Only photos with Shane, Janice's older son, remained.
Redditors also speculated that both twins may have split from their respective husbands, as Sonia had not been posting photos with her husband Andy since last May 2019.
The couple's YouTube channel AndymetSonia had also not been updated with new videos for the previous 10 months.
Neither Sonia nor Janice officially addressed these speculations at the time.
Response on livestream touched Sonia to share about separation
Fast forward to May 2021.
In an Instagram post on May 5, Sonia wrote that she had been doing a livestream on Sunday (May 2) when she was asked a question about her separation from Yang.
Yang had stated in a YouTube video posted on Jan. 30, 2021 said that he and Sonia have been separated for two or three years.
As Sonia was answering the question in the livestream, several people voiced out in the comments that she did not owe them an explanation about her private life.
Sonia said that within seconds, the comments were full of messages of support and positivity for both herself and Janice.
She shared that she was so touched that she cried, and got Janice to join the livestream as well to witness the comments.
"I felt safe to let out the tears that I'd only shown to family and friends who were few and far between."
In her Instagram post, which she addressed to her "online family", Sonia formally acknowledged that she and Yang are separated. She explained that they are both single parents, co-parenting Jordan and Levi.
She wrote:
"For both my sister and I, being in the public eye for almost half our lives has been life changing in ways that were wonderful and terrifying. We've shared so much of our best and worst moments online, but going through a separation was beyond anything I could articulate.

I was nowhere near eloquent enough to communicate all that my family and I were going through and knowing that our followers would be left in the dark, I decided that it would wait until I was ready."
Janice also touched by the love, shares about Conor
On the same day, Janice also opened up about her personal life through an Instagram post.
Together with a photo of Conor celebrating his fifth birthday, Janice stated that Conor was born out of wedlock, and that she is now a single mother.
"For years, I've waited for the right moment to share this with you, but hesitated, due to the complicated circumstances of how he came to be.

[...] I couldn't find the words to articulate my stance on the situation, that I was remorseful for what I had done yet unapologetic for Conor's life."
She shared the emotional difficulties that she went through, feeling hopeless and not wanting to wake up and face another day.
"Over the last 4 years, I've fought with every fibre in my body to come to terms with my circumstance. To accept that I've f*cked up. To accept that being broken and alive is better for my kids than for them to have no mum at all."
Janice also wrote about the impact of the kind comments on Sonia's livestream:
"You guys pinged me out of hiding so that I would experience it first hand. Your unreasonable love and the undeserved support has allowed me to taste grace in a tangible way."
Flood of positive comments and support
The two sisters' posts were met with encouraging comments, both from fellow musicians and YouTubers such as AJ Rafael, David Choi, and Lindy Tsang (better known as Bubzbeauty) as well as fans.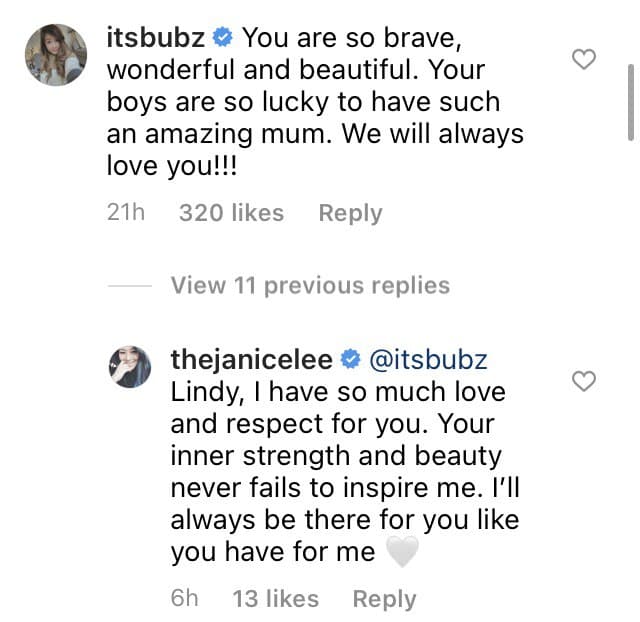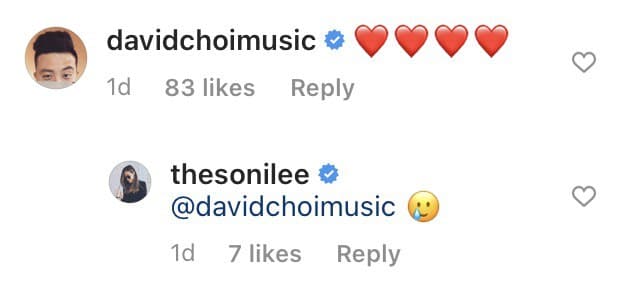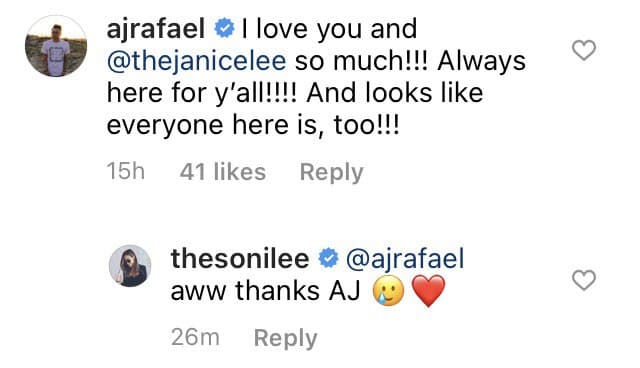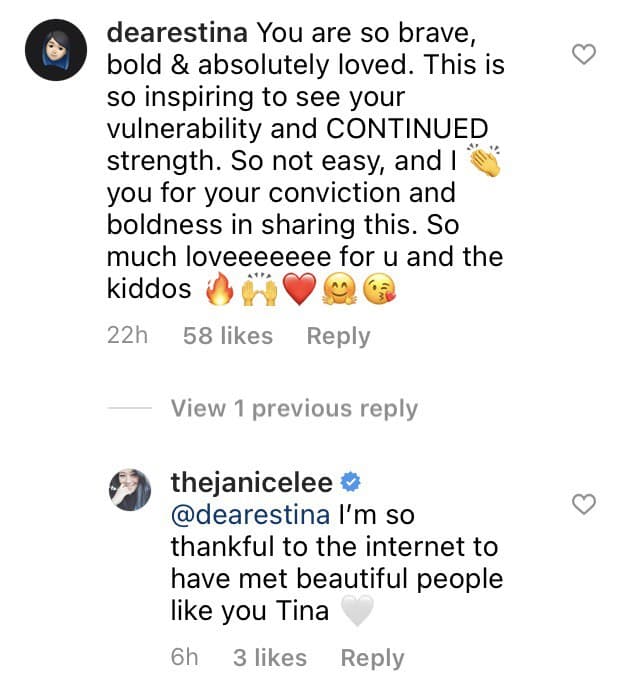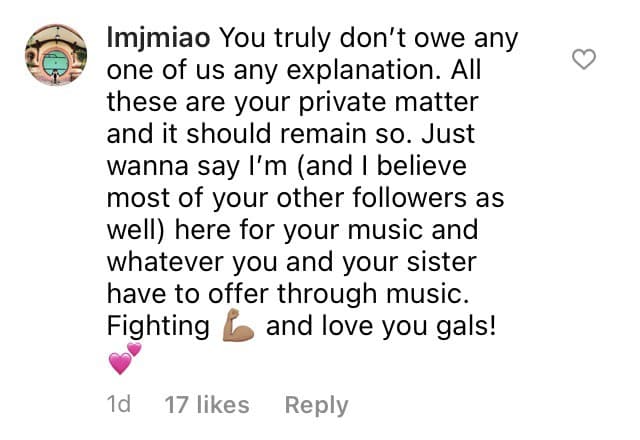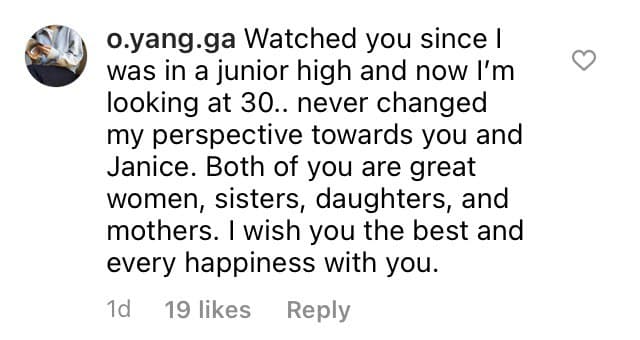 Top photos via Jayesslee's and Sonia's Instagram pages. 
If you like what you read, follow us on Facebook, Instagram, Twitter and Telegram to get the latest updates.