Editor's note on May 18, 2021: The photo was taken by the owner of the cat, Yasmin Yusof. This article has been updated with the correct credits. 
A cat in Singapore has been outed as a Safe Distancing Ambassador (SDA) in disguise, after being spotted spying into an HDB unit.
The scene was shared to Twitter by one Fareez Aizat, who promptly warned his "Muslim brothers and sisters" who might still be thinking about doing some Hari Raya visiting.
The photo, however, was taken by the cat's owner, Yasmin Yusof, who shared it to her Facebook page on May 12.
Fareez urged his followers to rethink their plans, as the SDAs are "getting creative with their disguises."
You can see the SDA surreptitiously at work here, tip-toeing on its little paws to get a better view of the unit and its occupants.
Its remorseless expression, mirrored by the window, also showed how ready the SDA was at catching rule breakers.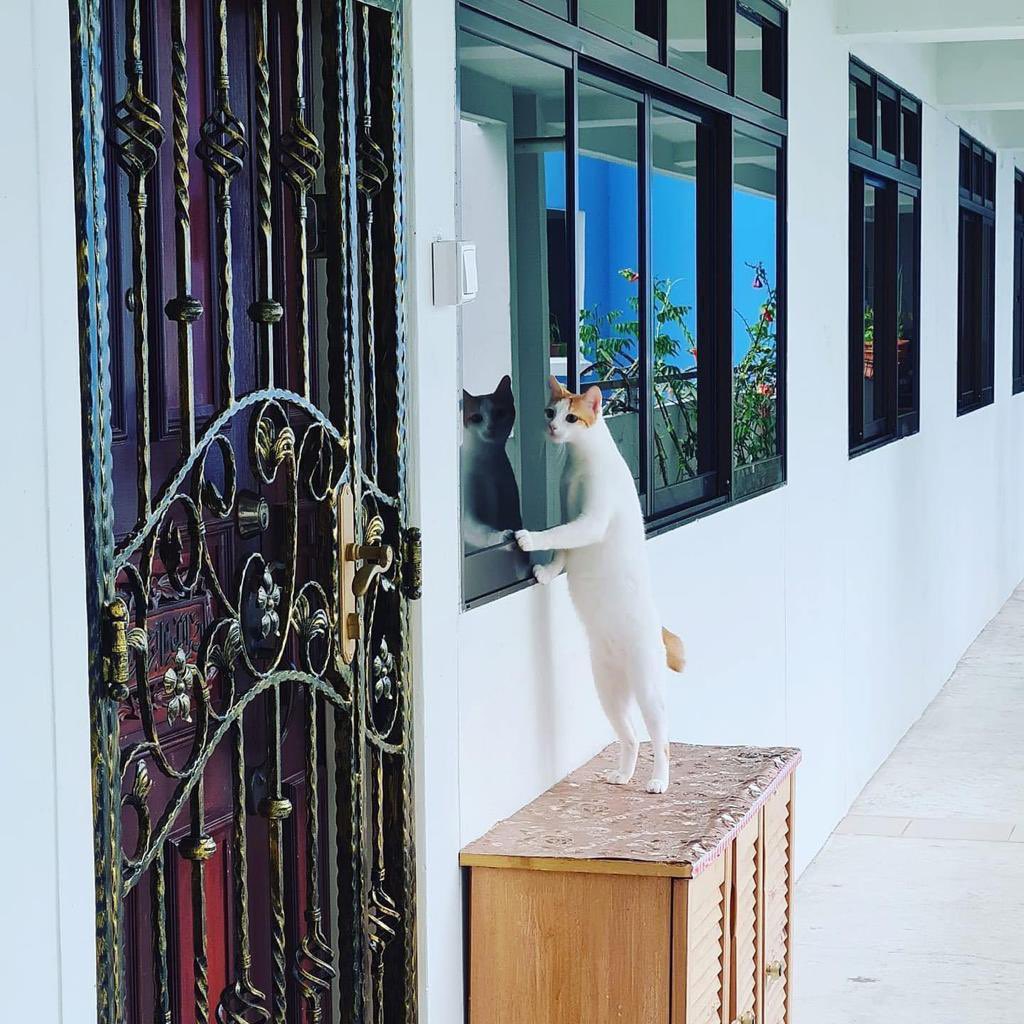 With more than, 2,400 retweets, it seems that people are taking Fareez very seriously, although some questioned if the feline had a badge.
⚠️ALERT⚠️
to my dear Muslim brothers and sisters who still want to try your luck and go visiting, please be aware cause now the SDAs are getting creative with their disguises pic.twitter.com/2dLUHUURnp

— Fareez Aizat (@fafameoow) May 16, 2021
In any case, previous rumours about NEA officers and Estate Ambassadors conducting spot-checks for Hari Raya have since been debunked as fake mews by the authority.
From May 16 - June 13, 2021, there is a cap of two distinct visitors per household per day due to heightened Phase 2 measures.
Another cat that had to stay home instead:
Top image by Yasmin Yusof
If you like what you read, follow us on Facebook, Instagram, Twitter and Telegram to get the latest updates.