Follow us on Telegram for the latest updates: https://t.me/mothershipsg
Even as a cat abuser in Ang Mo Kio remains at large, here's a story to restore a bit of faith in humanity.
A video posted onto social media tells the story of an elderly cat feeder who had been diligently looking after community felines for 20 years.
Uploaded onto Facebook by Mark Lim  and to YouTube through his channel Cat Buddies TV in 2019, the video featured an interview with an anonymous man, aged 65.
Inherited the responsibility from his mum
In the video, the man told the interviewer that he had been feeding the cats ever since his mother passed away and handed the responsibility to him.
"She told me to take care of the cats that she's taking care of," he said in Hokkien.
"She only took care of a few cats. Unknowingly I ended up taking care of more and more cats."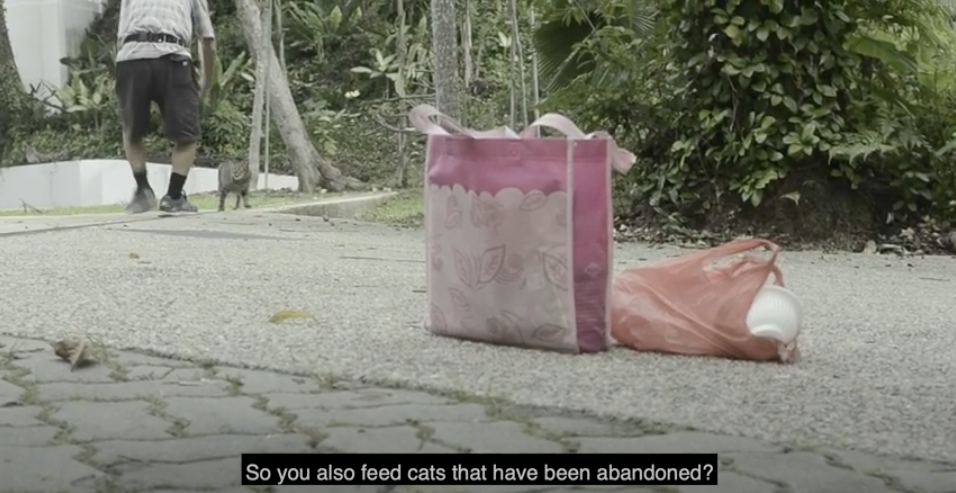 The expenses of taking care of 10 cats
In order to manage the expenses of feeding up to 10 cats that live around his house, the man said that he found ad-hoc jobs, and had friends who chipped in to help every now and then.
The ad-hoc jobs — which he described as newspaper work — earned him S$5.50 an hour.
Nevertheless, he continued to make sure that the cats get their fill three times a day — morning, afternoon, and in the evening.
The video showed the man carrying neatly organised bags of cat food around his neighbourhood, each portion carefully sorted into containers.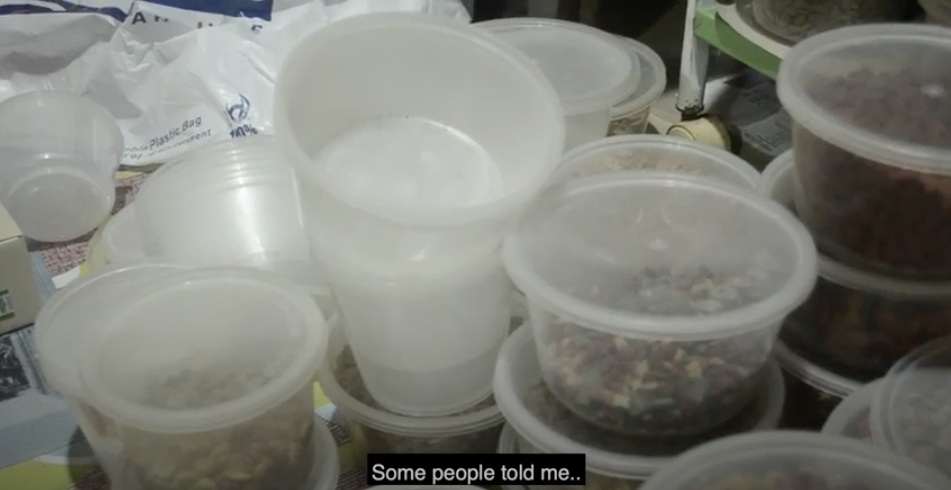 In one instance, the man is seen laying newspaper on the ground and anchoring it with rocks before dishing up a can of wet cat food.
The extent of his care even involved taking sick cats to the vet, an undertaking that had at times placed him under financial strain.
"No choice," he said.
"I have to owe the vet fees sometimes and slowly return."
Understandably, the kind-hearted man had in the past considered giving up on the cats, saying that he at times struggled to feed himself.
"But I can't bear to do that," he concluded.
"Please don't bully my cats"
Ultimately, despite his financial predicament, the man hoped that the government would not remove the community cats.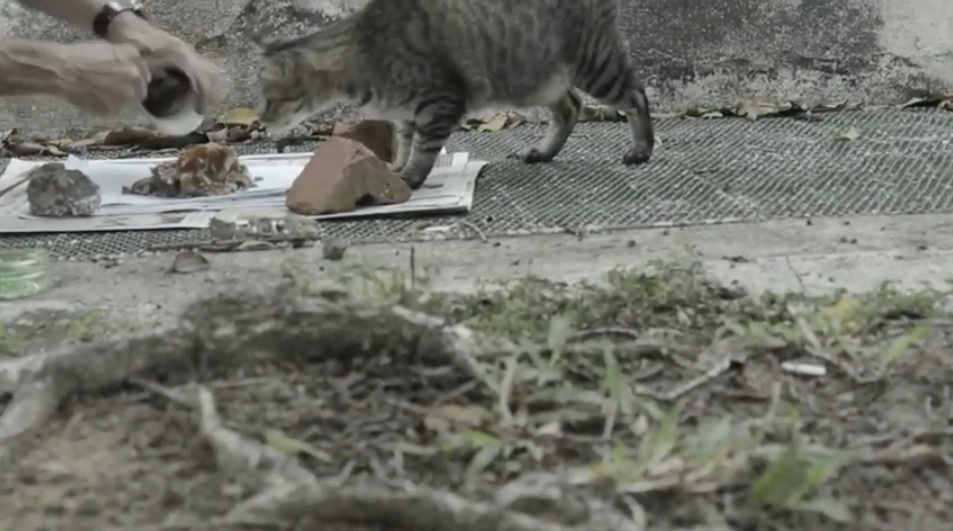 In response to a question about individuals who dislike felines, the man said:"Please do me a favour and don't bully my cats."
He added that seeing his cats getting abused made him very angry.
Top image from Cat Buddies TV's YouTube Channel
If you like what you read, follow us on Facebook, Instagram, Twitter and Telegram to get the latest updates.