Here is a photo you can smell: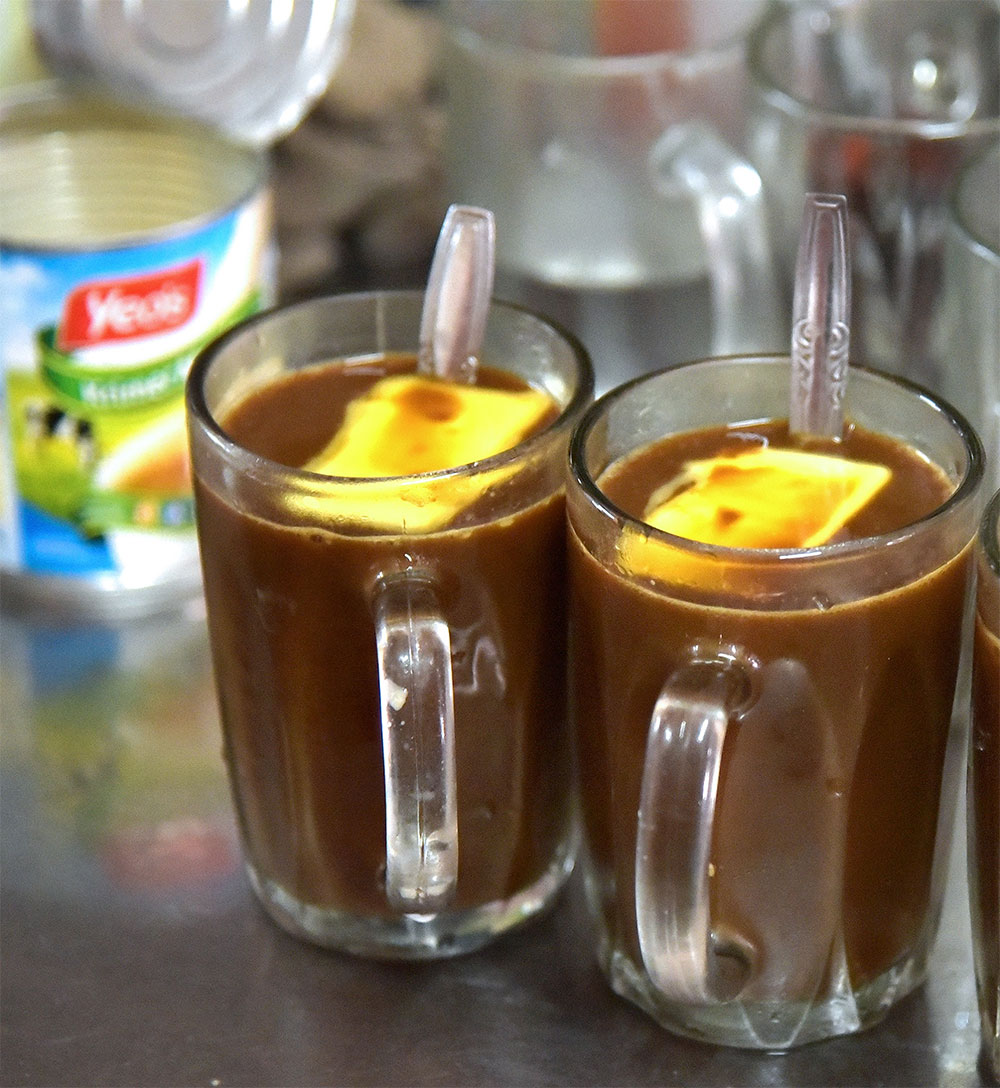 It was shot by photographer Lim Sin Thai and put up on Facebook on March 8, 2021.
Old school coffee shop still going strong
Heap Seng Leong in North Bridge Road is run by Shi Pong Shu, who is in his 80s, and his son Shi Ting Chow, who is in his 50s.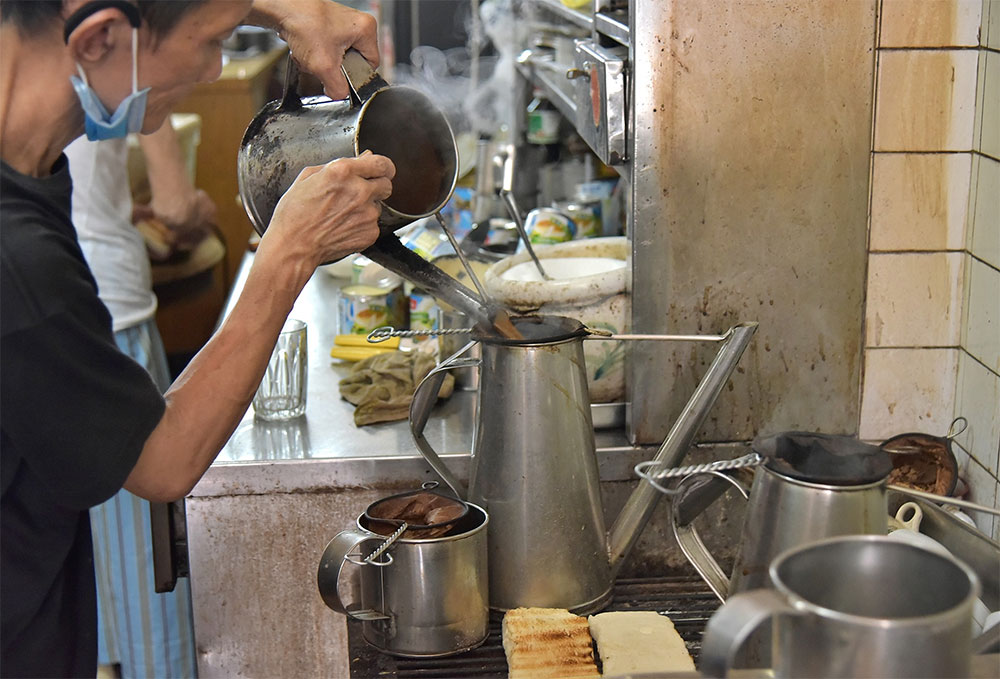 When Covid-19 struck in early 2020, the coffee shop was seen struggling to do business by June that year.
Long-time regulars and fans rallied one another and got together, and bought takeaway meals at that time when dine-in business was restricted.
These days, business is thriving again.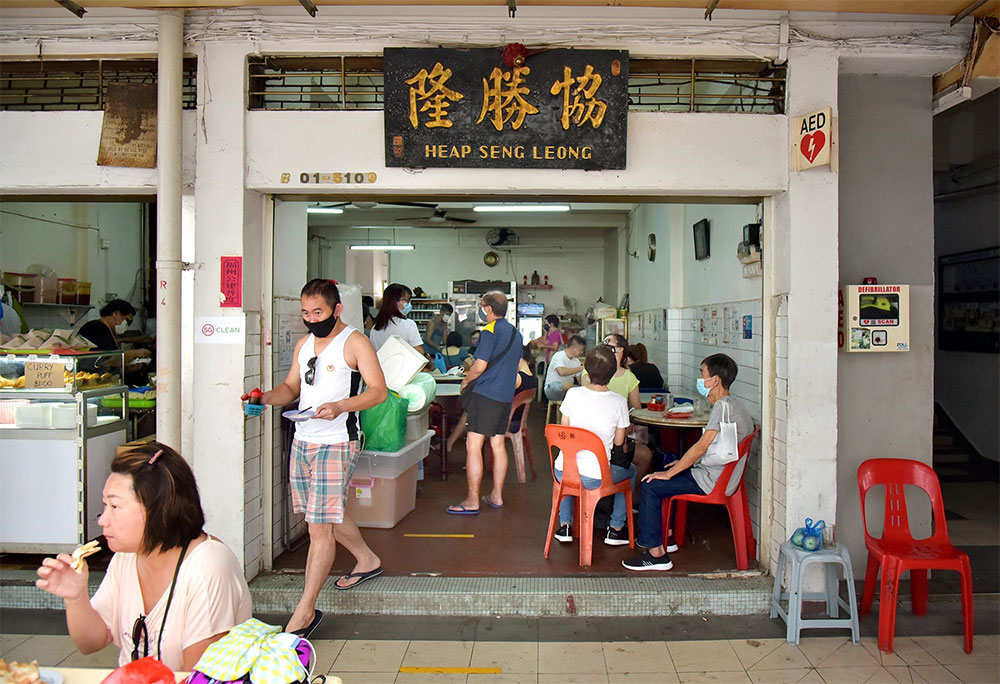 The Shis: Father and son team
The elder Shi, who is Hock Chew (Fuzhounese), shows up at work daily in his signature white singlet and green/ blue and white striped pyjama pants.
He makes the beverages and toasts, and butters most of the bread to this day.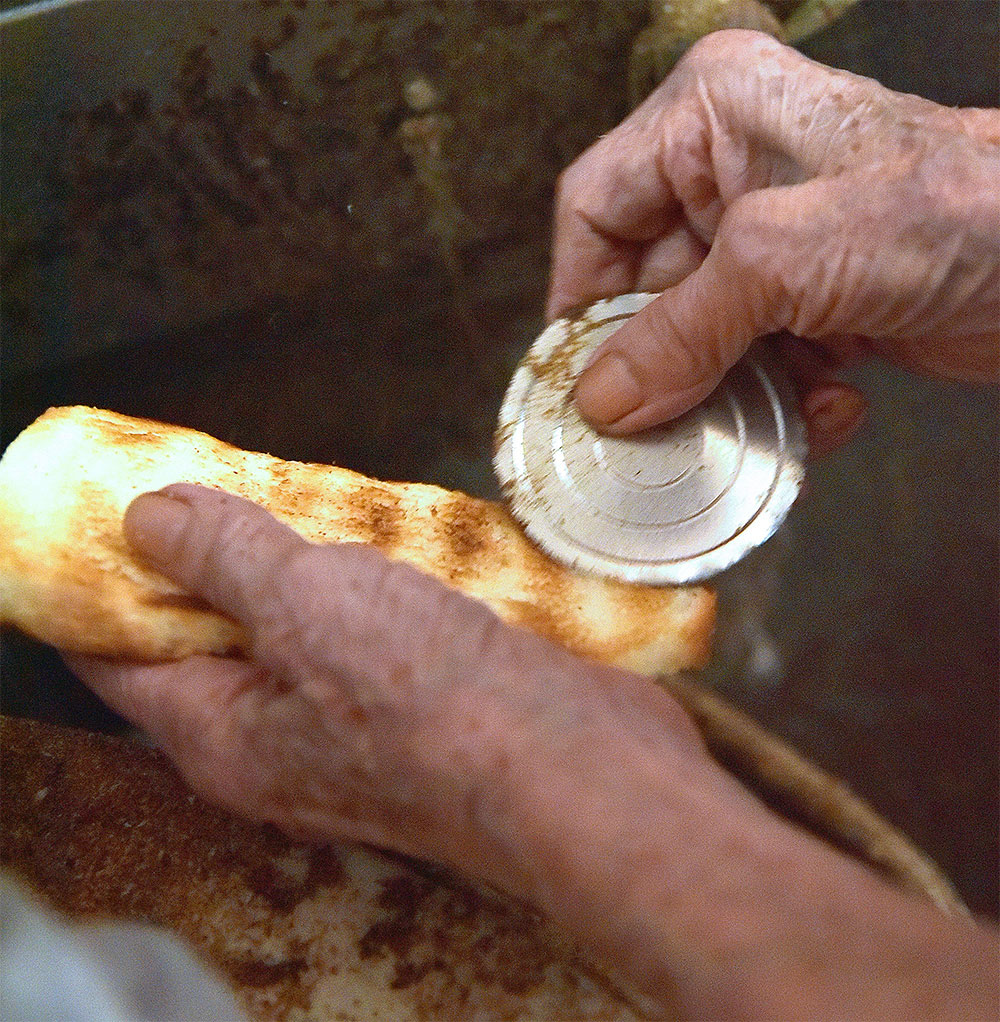 He came to Singapore from China in the 1930s at age 12.
For the last 47 years and counting, father and son have been selling the "trinity" of Nanyang kopitiam: Traditional Nanyang coffee and tea, kaya and butter toasts, as well as soft-boiled eggs.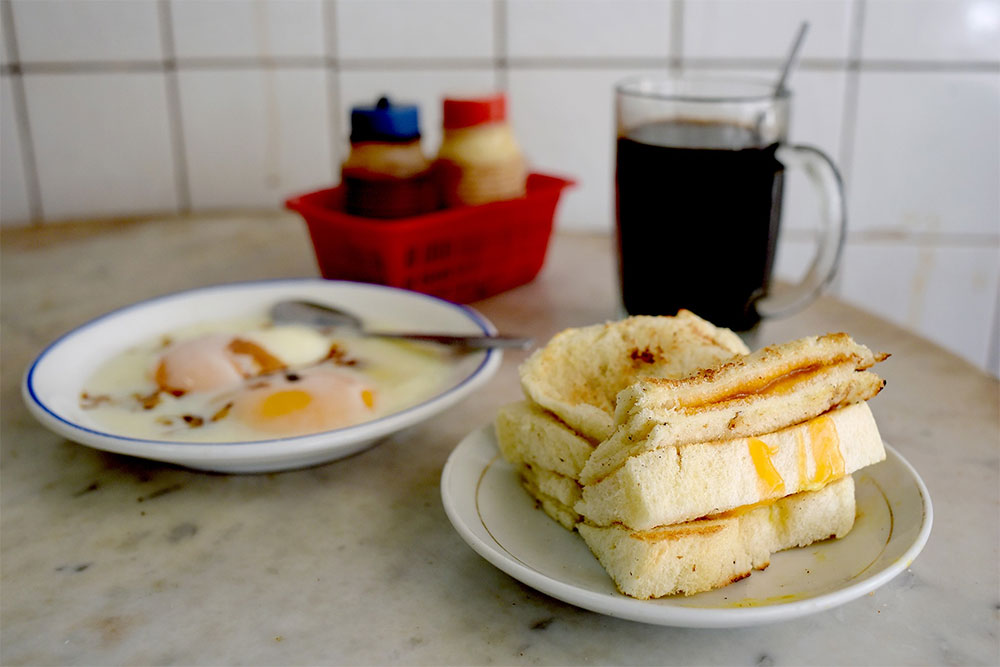 The Shis have been running this existing coffee shop since 1974, and it looks like it has been stuck in a time warp.
The coffee shop and its owners have been a constant fascination for photographers and videographers over the years.
Shi père's image has mostly been the same, except for the hair.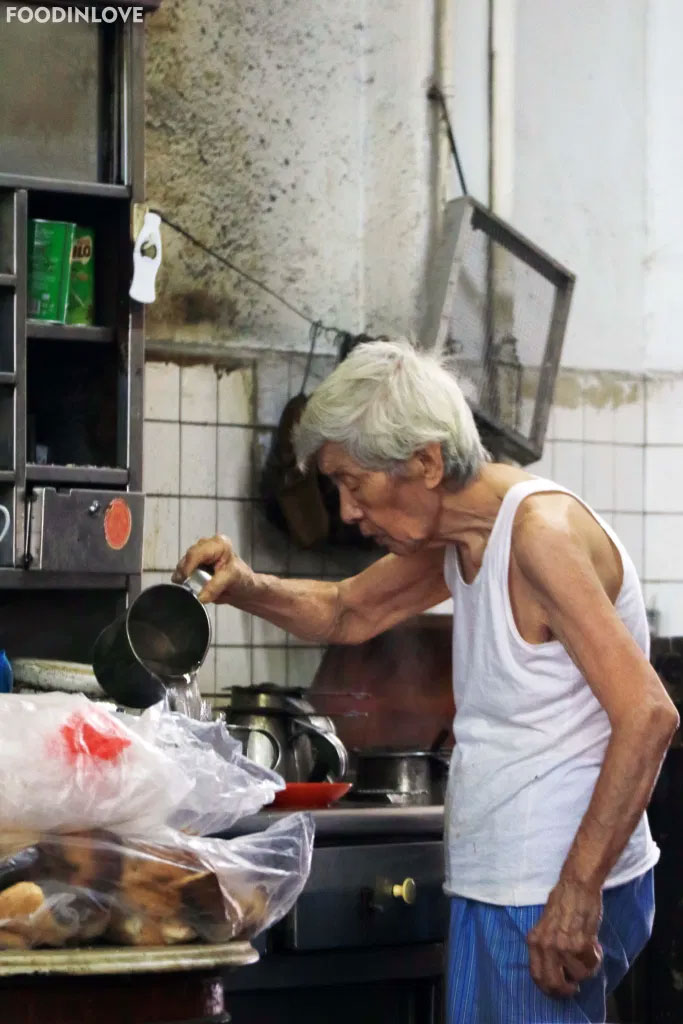 How name of coffee shop came about
The duo bought the kopitiam premises from the previous Hainanese owner, who was surnamed Heap (協) -- which explains the signboard.
The duo has since been toasting bread over charcoal, poaching eggs covered in boiling water and left aside for seven minutes, and making traditional Nanyang coffee with sock and long throat kettle.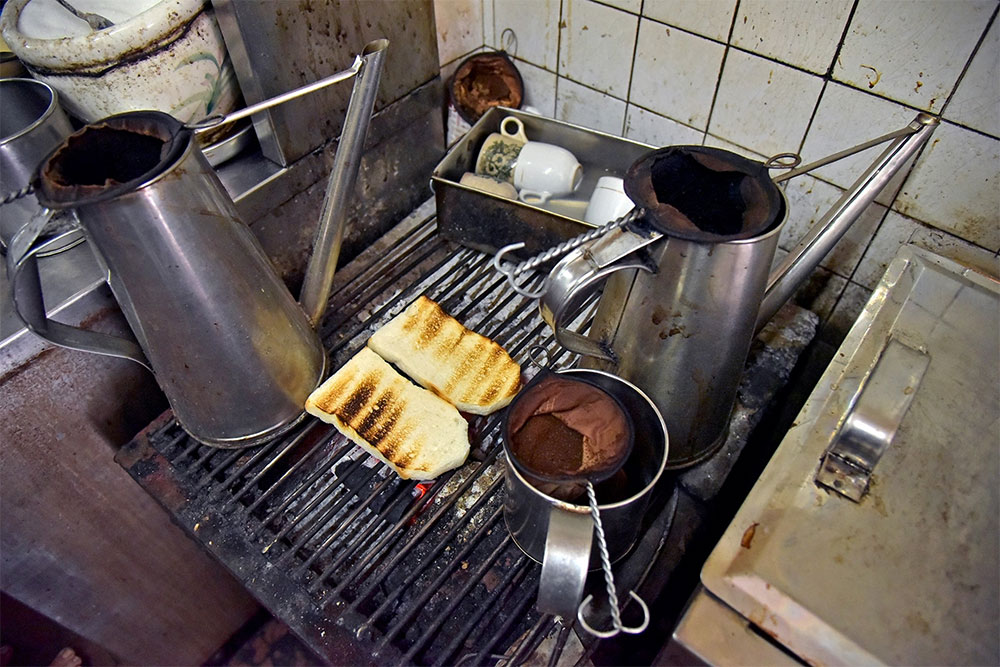 The tables, including a host of other accoutrements in the shop, appear to have been there for decades now.
What to eat there
The shop's classic beverage of choice for many morning fast breakers is kopi gu you or coffee with butter.
It's either kopi (coffee with milk) or kopi O (black coffee) with a slice of butter to top it off.
The butter adds a touch of savoury, aromatic flavour to the rich and bitter coffee.
There's also a Malay food stall serving epok epok (potato stuffed) at S$1 a piece.
The coffee shop is a nine-minute walk from Lavender MRT station.
Address: 10 North Bridge Rd, 01-5109, 190010
Nearest MRT station: Lavender
Opening hours: 7am-5pm
All media via Lim Sin Thai
If you like what you read, follow us on Facebook, Instagram, Twitter and Telegram to get the latest updates.