On Dec. 29, 2020, Japan Rail Cafe in Singapore announced its collaboration with Japan Airlines (JAL) to bring selected in-flight meals to the cafe.
The cafe, which has outlets in Taipei and Tokyo, is known as the world's first travel-themed cafe.
Although we weren't dining in an actual plane cabin, the space is convincingly decked out in decals and signage reminiscent of the Japanese railways.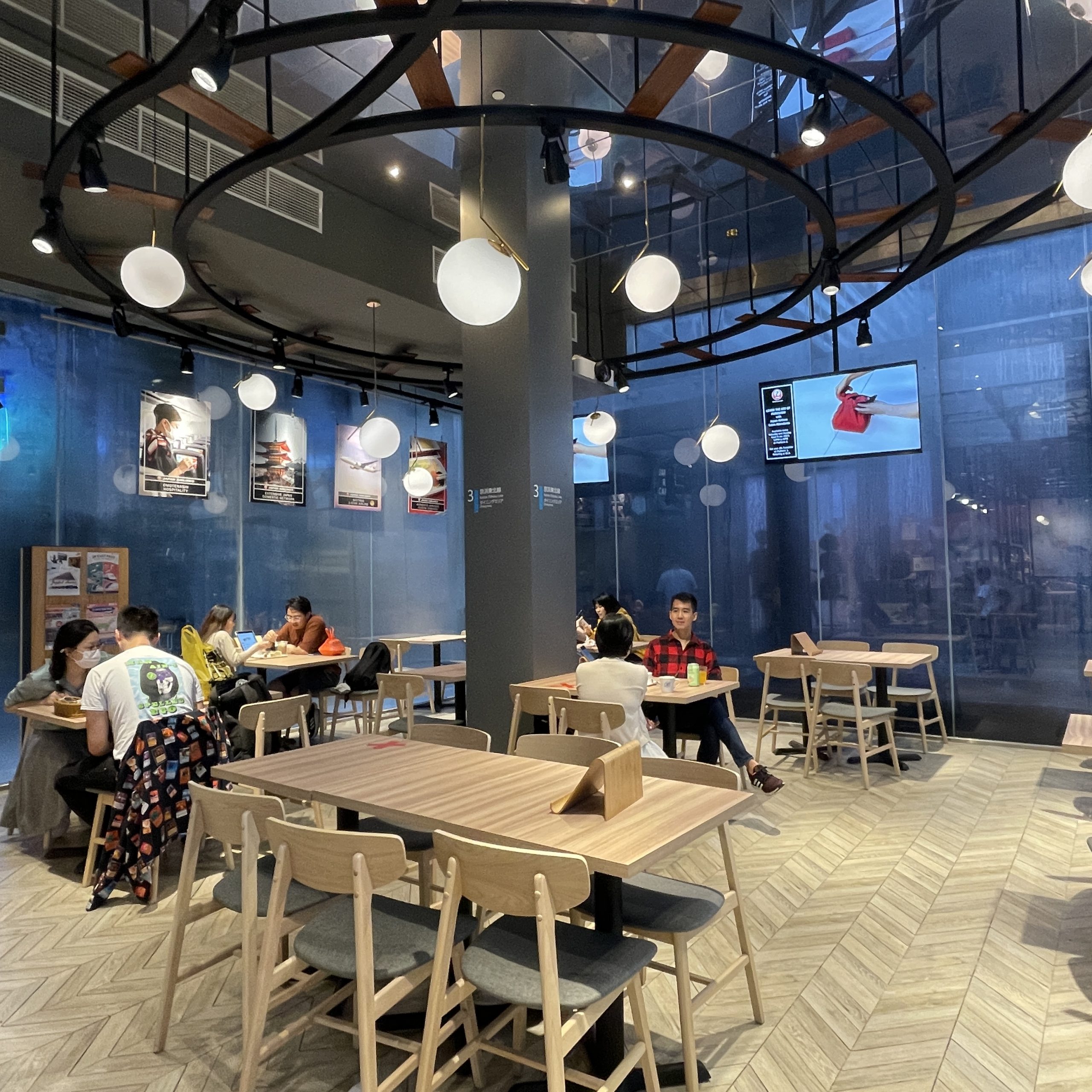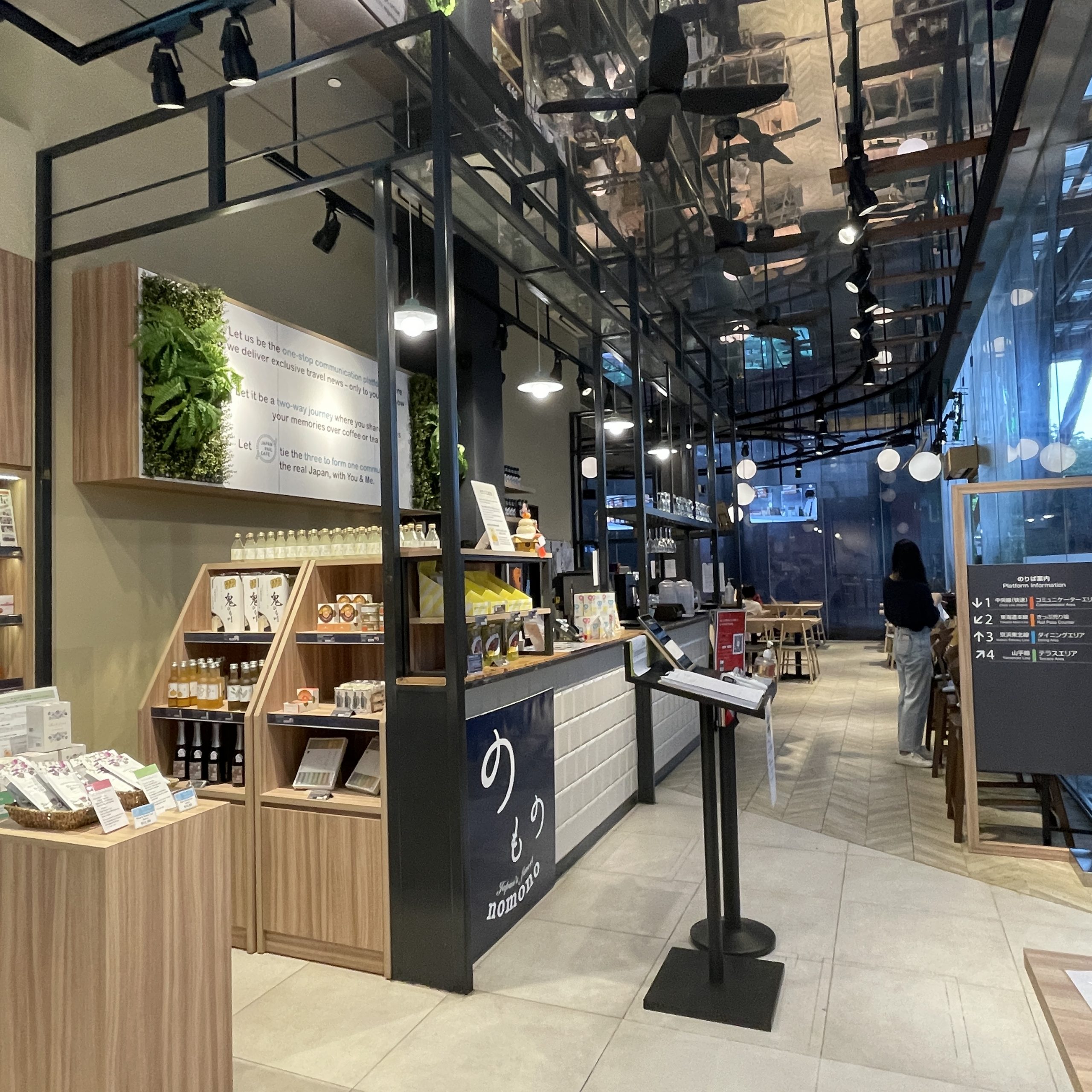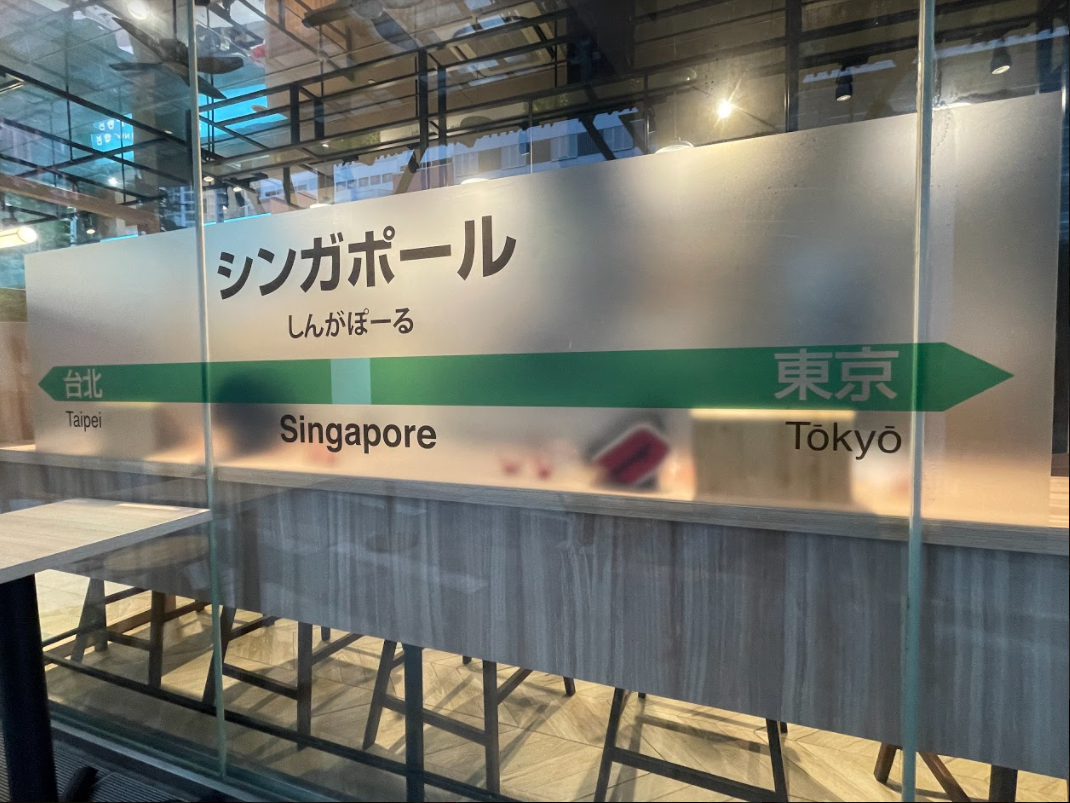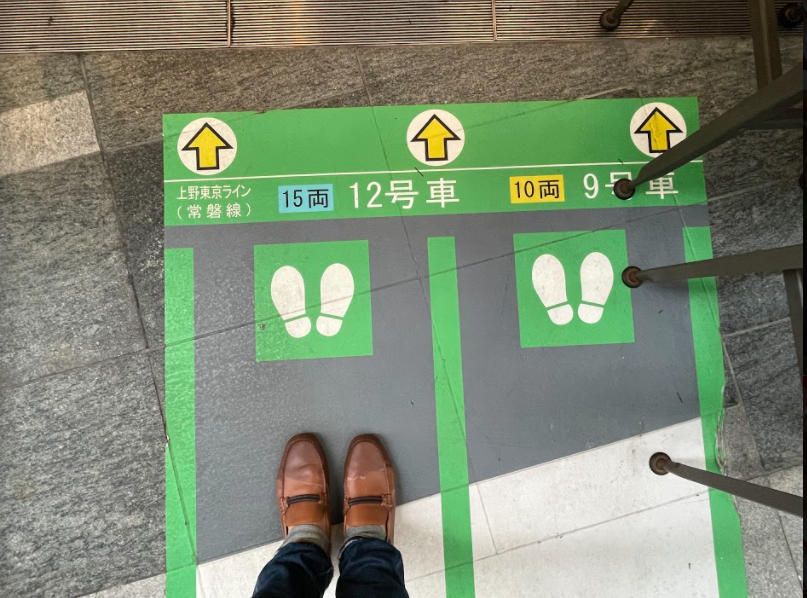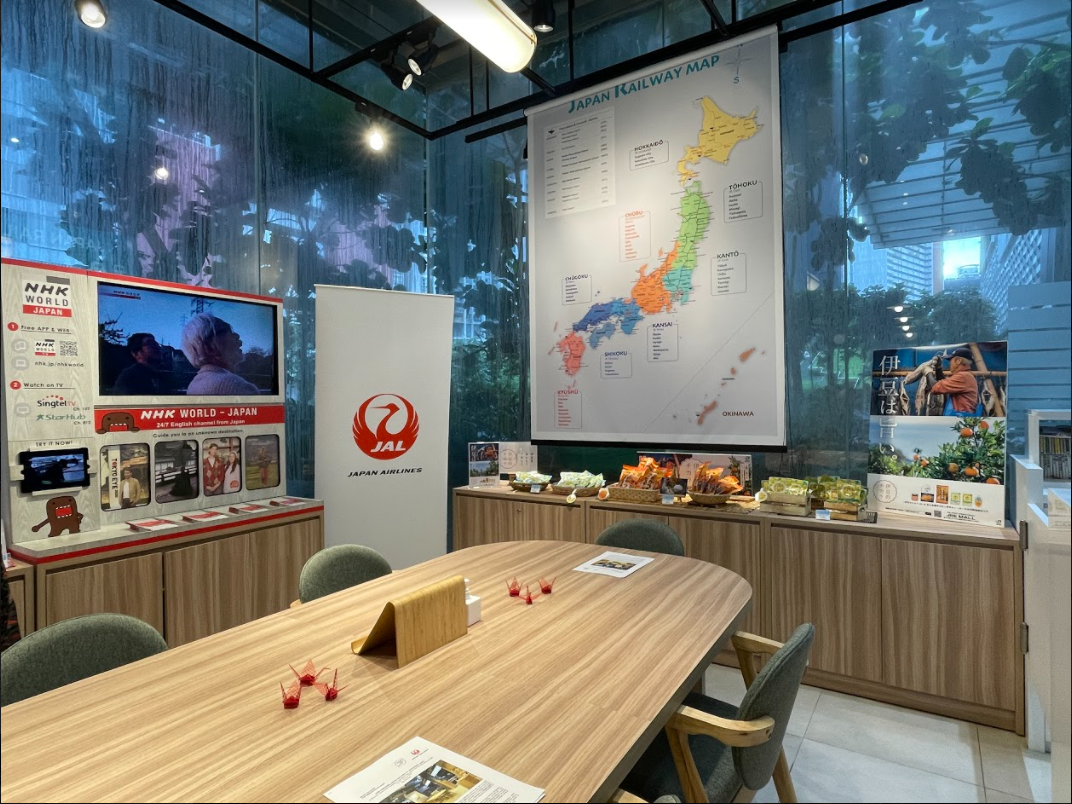 Menu overview
This monthly special features in-flight meals that are prepared by JAL's in-flight caterer in Singapore, SATS.
Here's a look at the main menu, which includes the collaboration menu as its monthly special: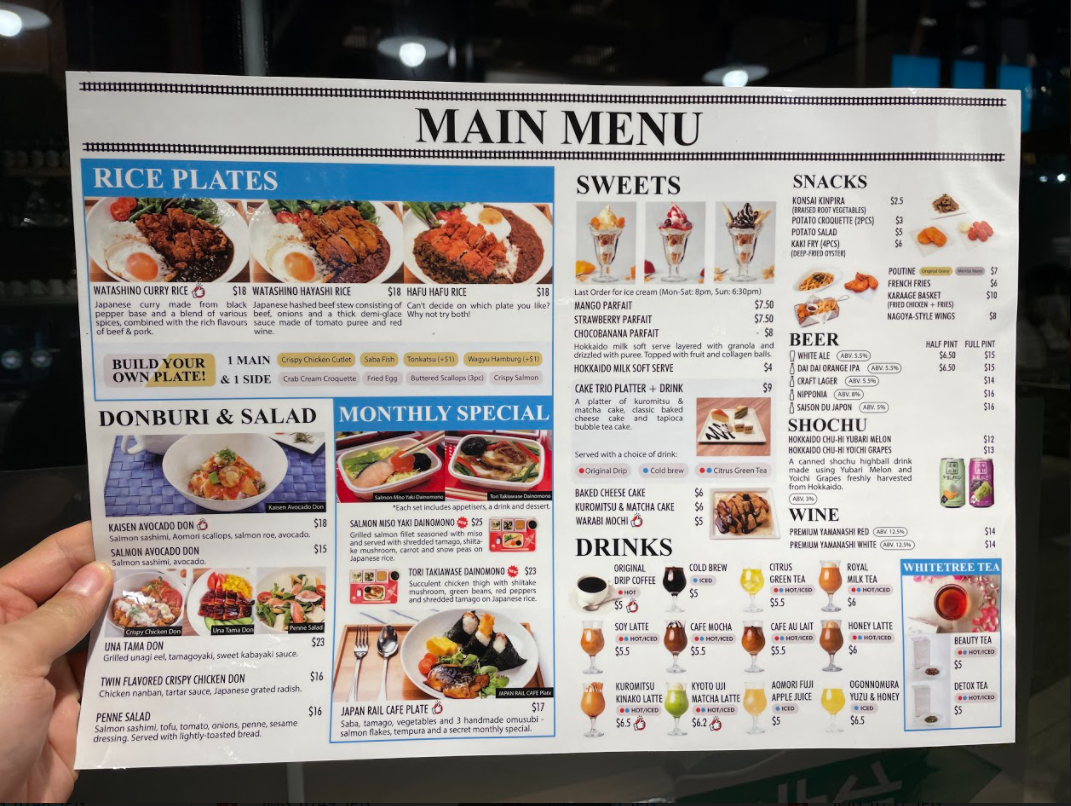 Diners can get up to 28 per cent off your next flight to Japan via JAL for every in-flight meal ordered at the cafe.
There is also a separate Takeaway Menu for the month of January: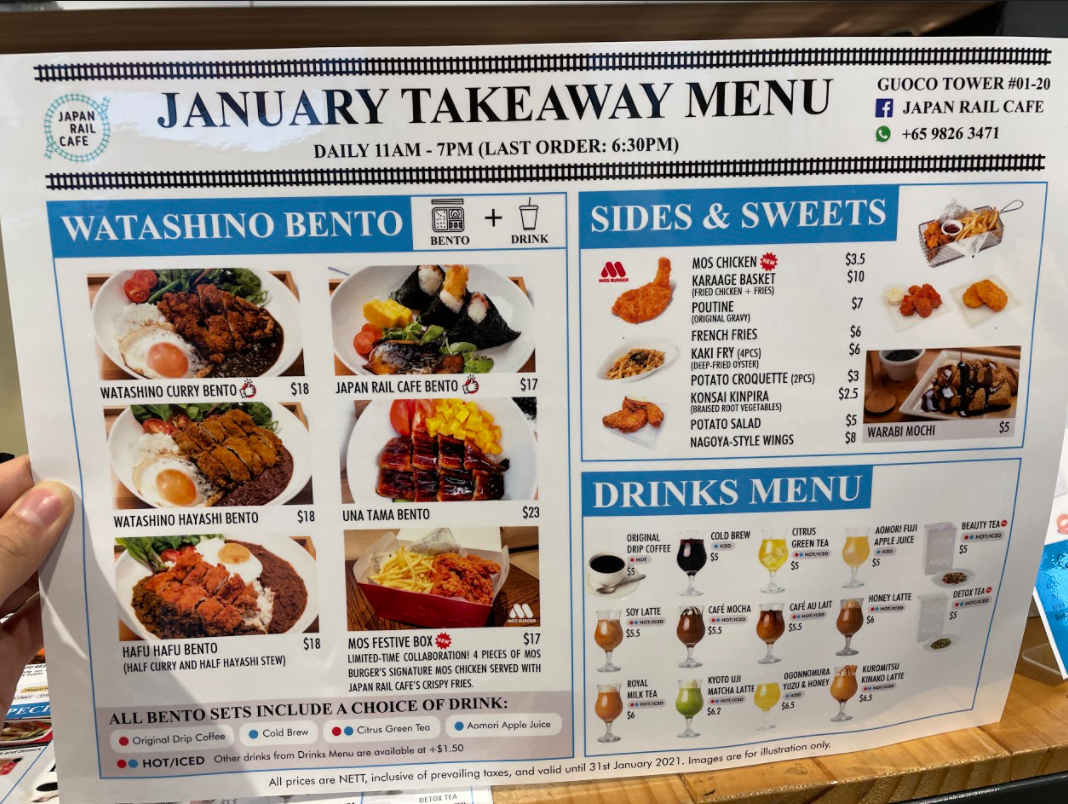 Taste test
Both meals were served on JAL trays and consisted of a main, two appetisers, and a dessert.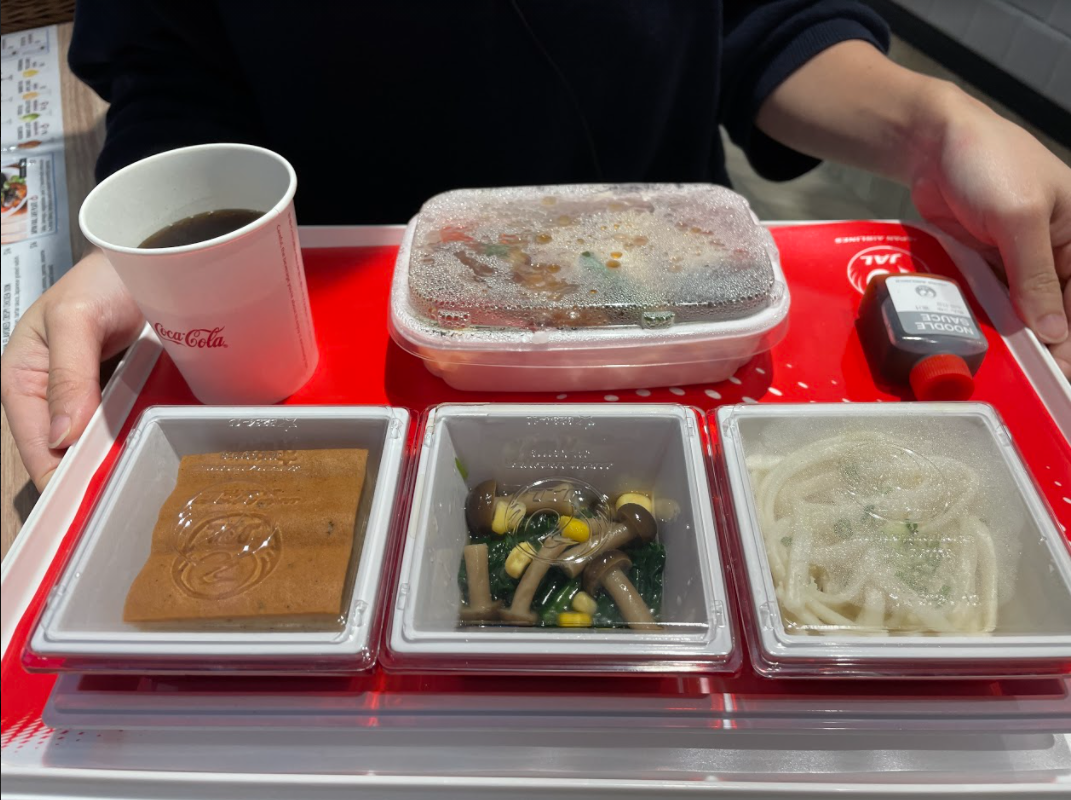 Choose between the Chicken Takiawase Tamago (S$23) or Salmon Miso Yaki (S$25).
Each protein was served with shiitake mushrooms, green beans, red peppers and shredded tamago on a bed of Japanese rice.
We liked the tenderness of the chicken thigh, and although the salmon fillet was a little on the dry side, the miso marinade gave it a nice flavour.
Appetisers and desserts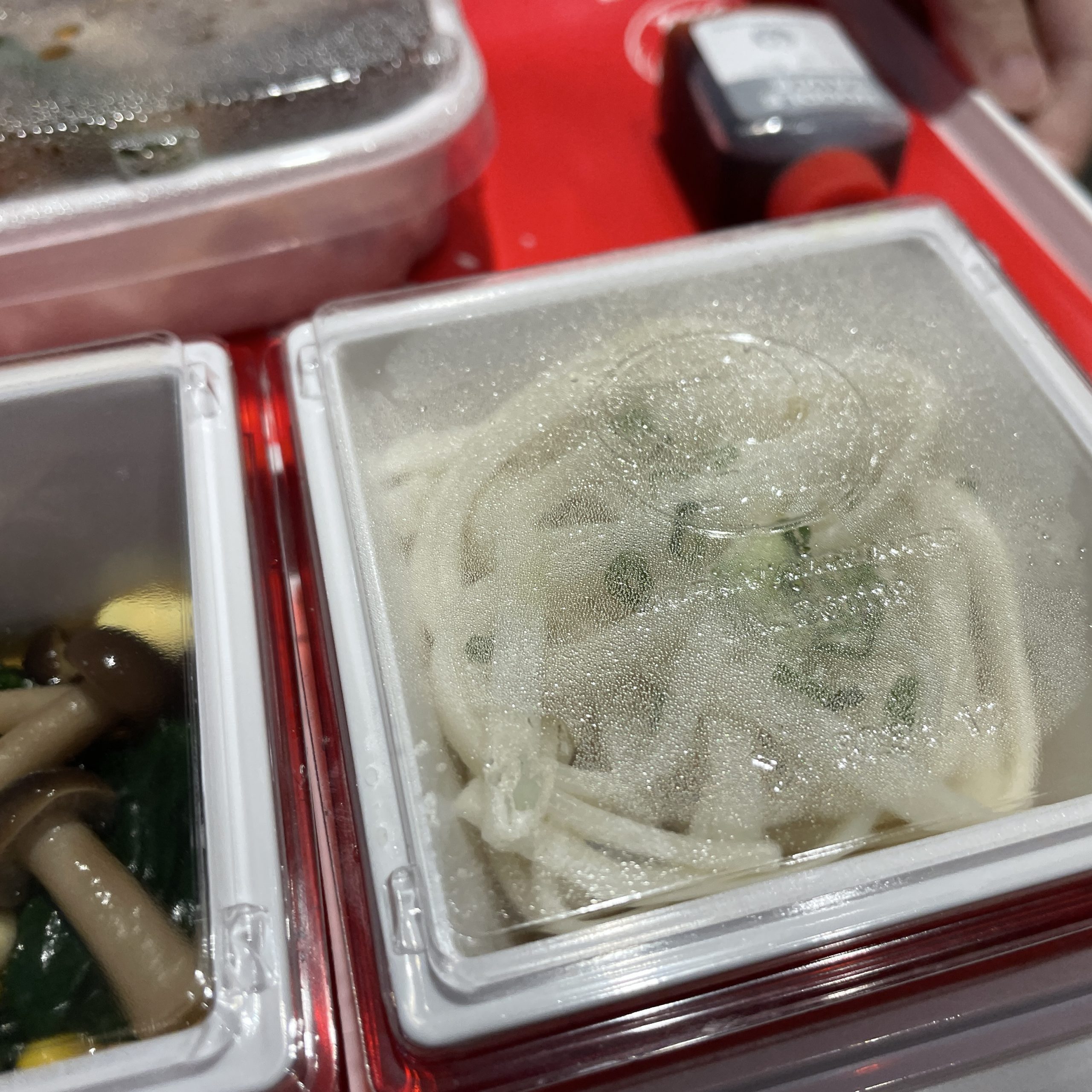 Zaru Udon: the chilled udon dish, served with wasabi and soba dipping sauce, was palatable, even for someone who does not usually consume wasabi.

Kobachi:

literally translates to a "small bowl", and refers to a side dish of spinach, corn and shimeji mushrooms in a savoury broth. It was pleasant accompaniment.
JAL's Signature Earl Grey Chiffon Cake was our favourite. Apart from its fluffiness, it boasts a very strong Earl Grey flavour without being too sweet.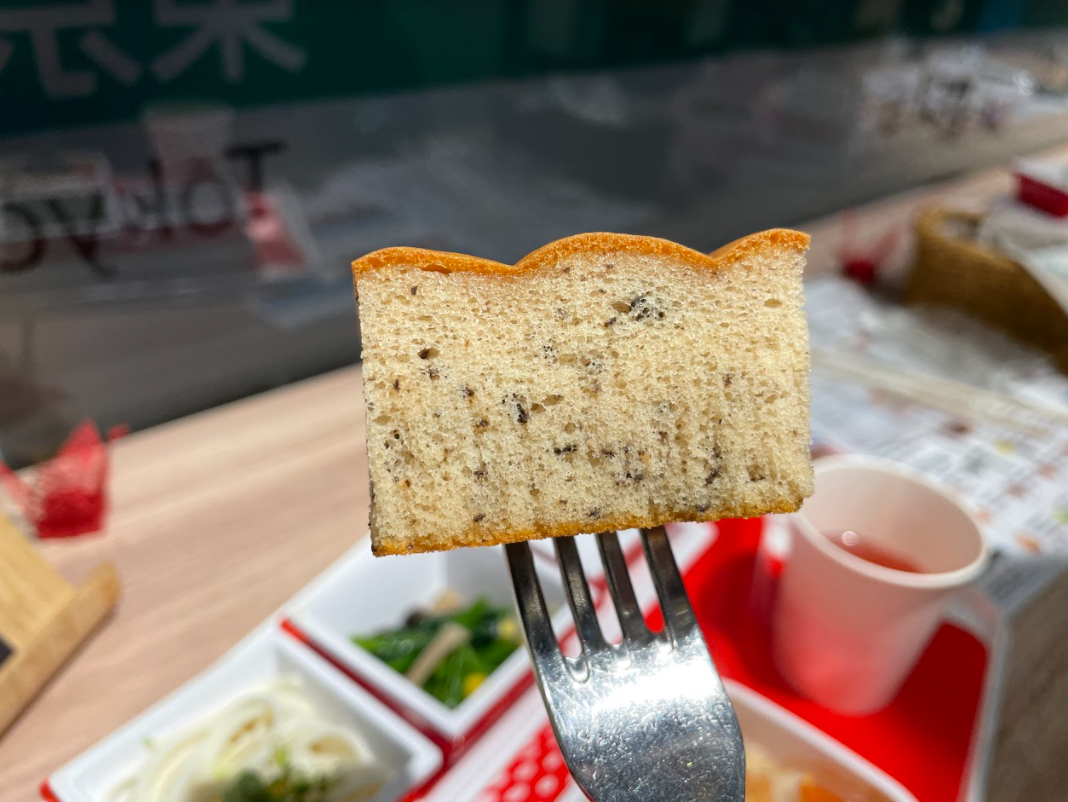 Despite the small portions, we felt full after eating the meal due to the inclusion of both rice and udon in each set.
The meal was a bit more expensive than what you'll get outside, but the experience sets it apart.
Exclusive JAL merchandise for sale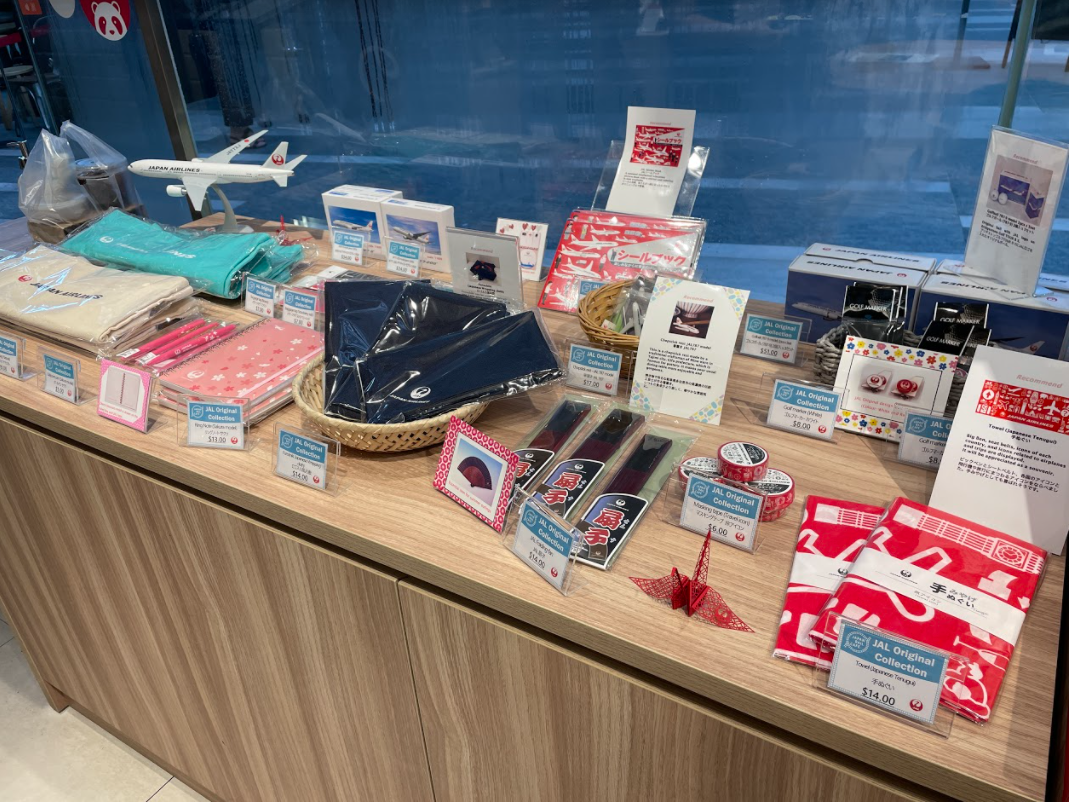 For the first time in Singapore, exclusive JAL merchandise will be available for sale at the cafe's retail corner.
Items include JAL model planes (S$34), JAL Folding Fan (S$14), and Japanese Wrapping Cloth also known as Furoshiki (S$14).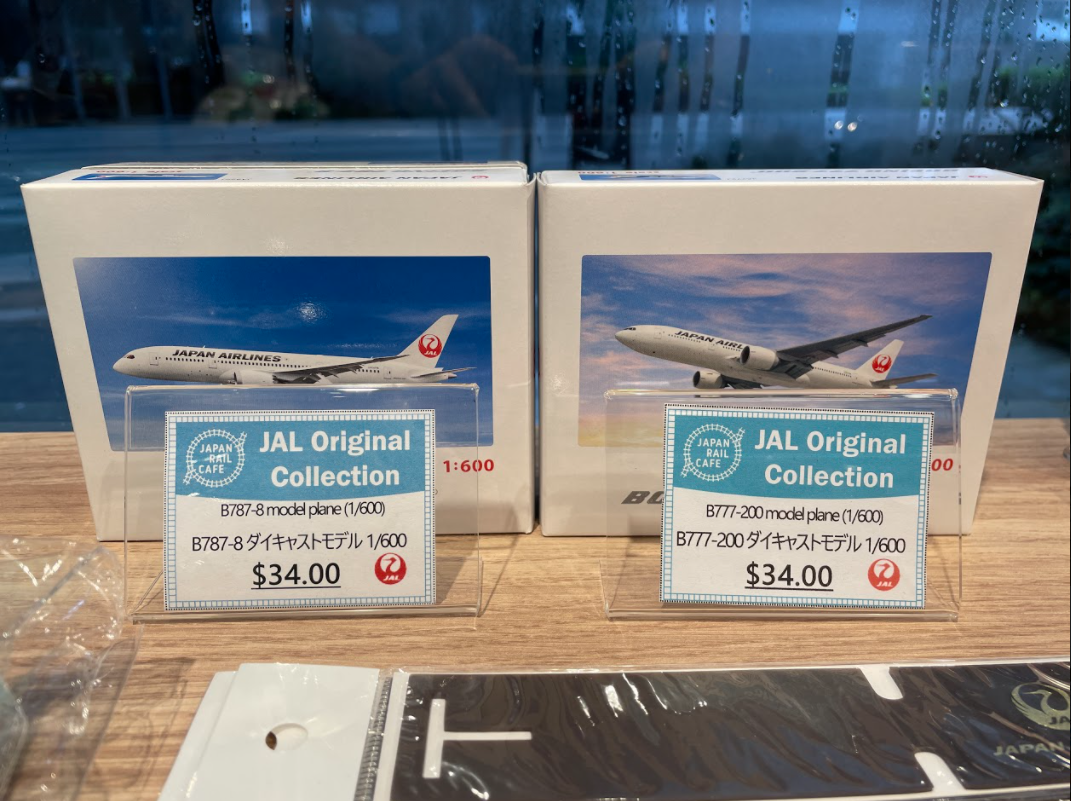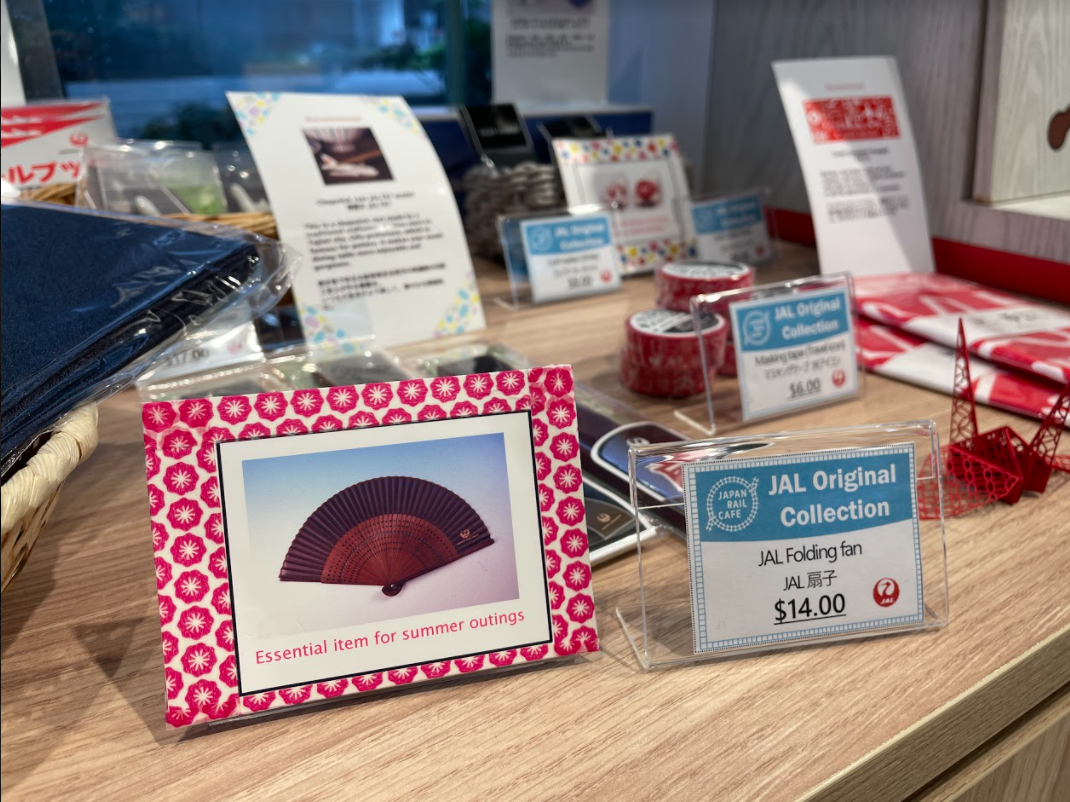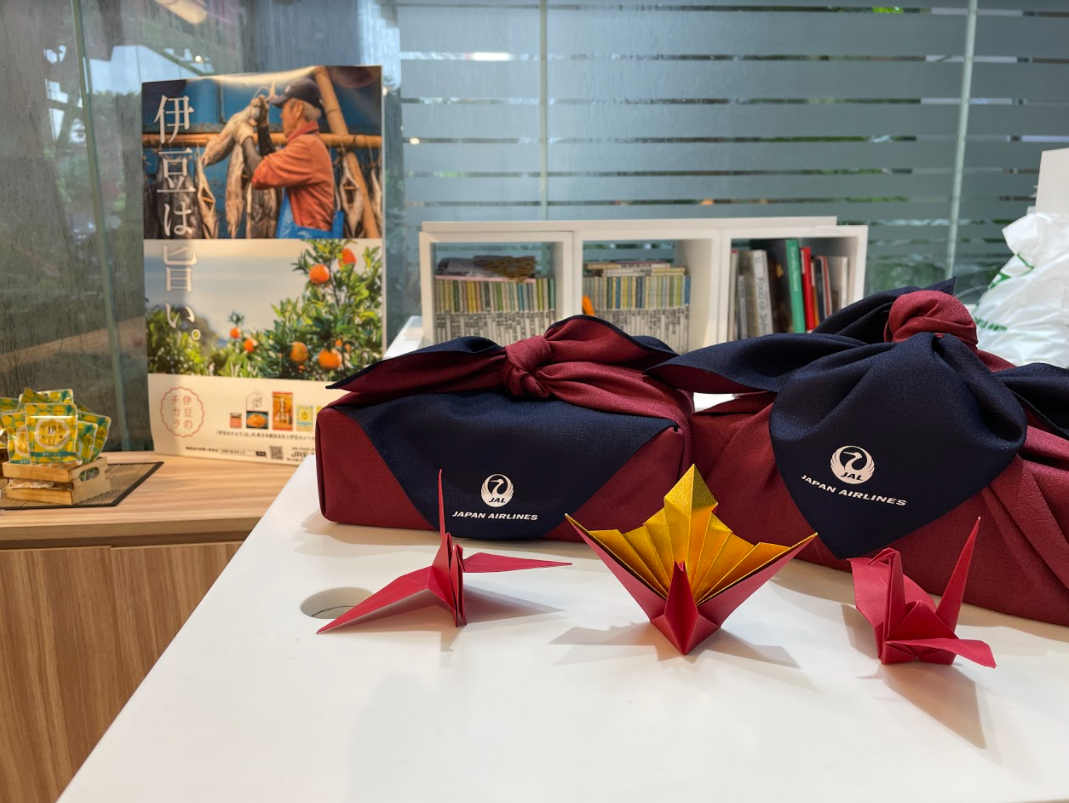 If you are keen to learn more about furoshiki-wrapping, head down to the cafe during the weekends where JAL's Singapore-based cabin crew will be present to share their knowledge.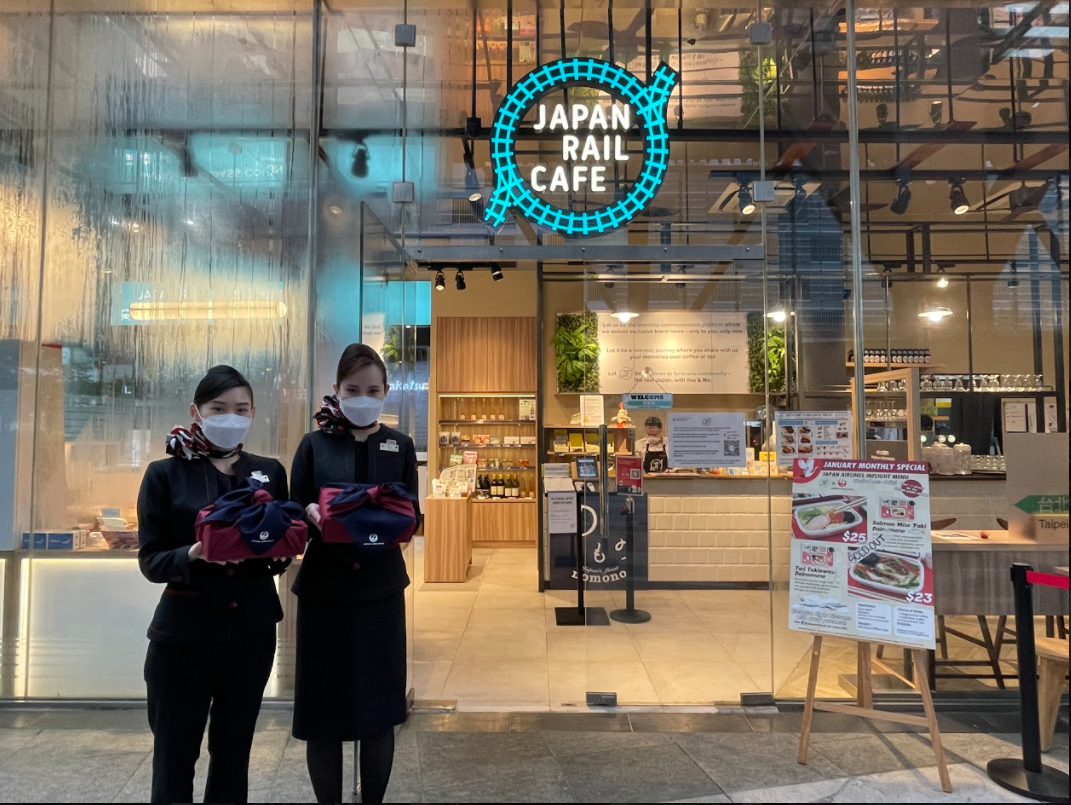 Japan Rail Cafe
Address: 5 Wallich St, #01-20 Guoco Tower, Singapore 078883
Opening hours:
Mondays to Thursdays, 11am to 9pm
Fridays to Saturdays, 11am to 9:30pm
Sundays, 11am to 8pm
Top photos by Andrew Wong.
If you like what you read, follow us on Facebook, Instagram, Twitter and Telegram to get the latest updates.