Fresh out of her legal entanglement with a certain Elouise Quek who tried to "cancel" her, Xiaxue has jumped headlong into another online spectacle.
Her adversary this time is Reform Party's chairman Charles Yeo.
Seeing that Yeo's Instagram account was temporarily deactivated, it might not be pre-mature to say that the pink-haired influencer may have won this round.
What started it
The fracas surfaced last Friday (Nov. 6), when Xiaxue reposted Yeo's story criticising her.
Yeo, like some others, felt that Xiaxue had bullied Quek into submission through legal means.
In an unrelated, but also unsurprising move, the opposition party chairman continued his tirade by insulting the influencer for her physical appearances, saying that Xiaxue is not attractive enough for men to fantasise to.
Yeo thus arrived at the conclusion that Xiaxue is "irrelevant."
On her end, Xiaxue is quick to emphasise that she is "not upset at all", and in fact, prefers haters like Yeo over members of the "woke mob".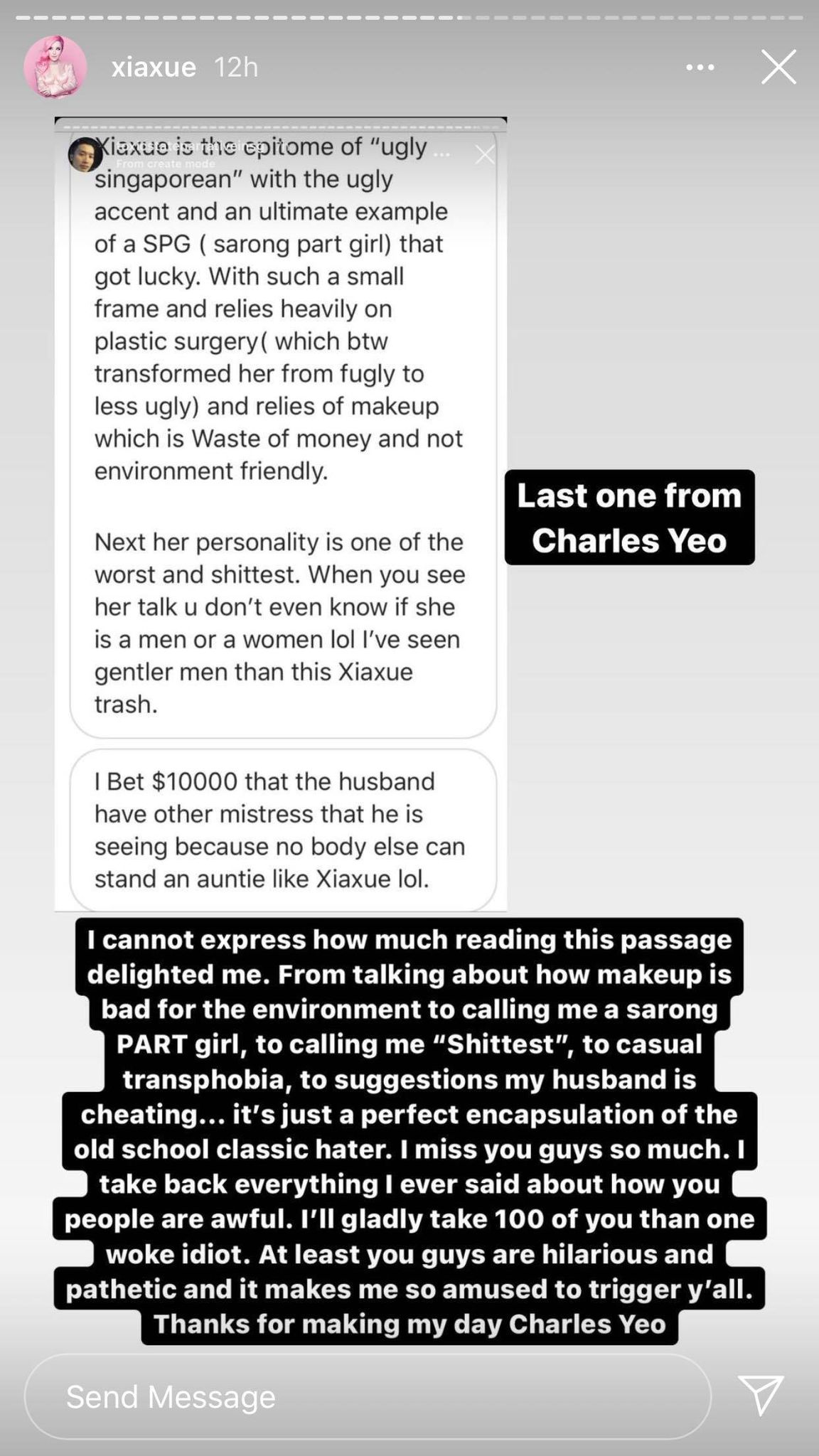 Then?
The influencer then went to the trouble of finding out Yeo's taste in women.
The latter had liked a number of explicit photos on Instagram, which Xiaxue had no qualms about publicising.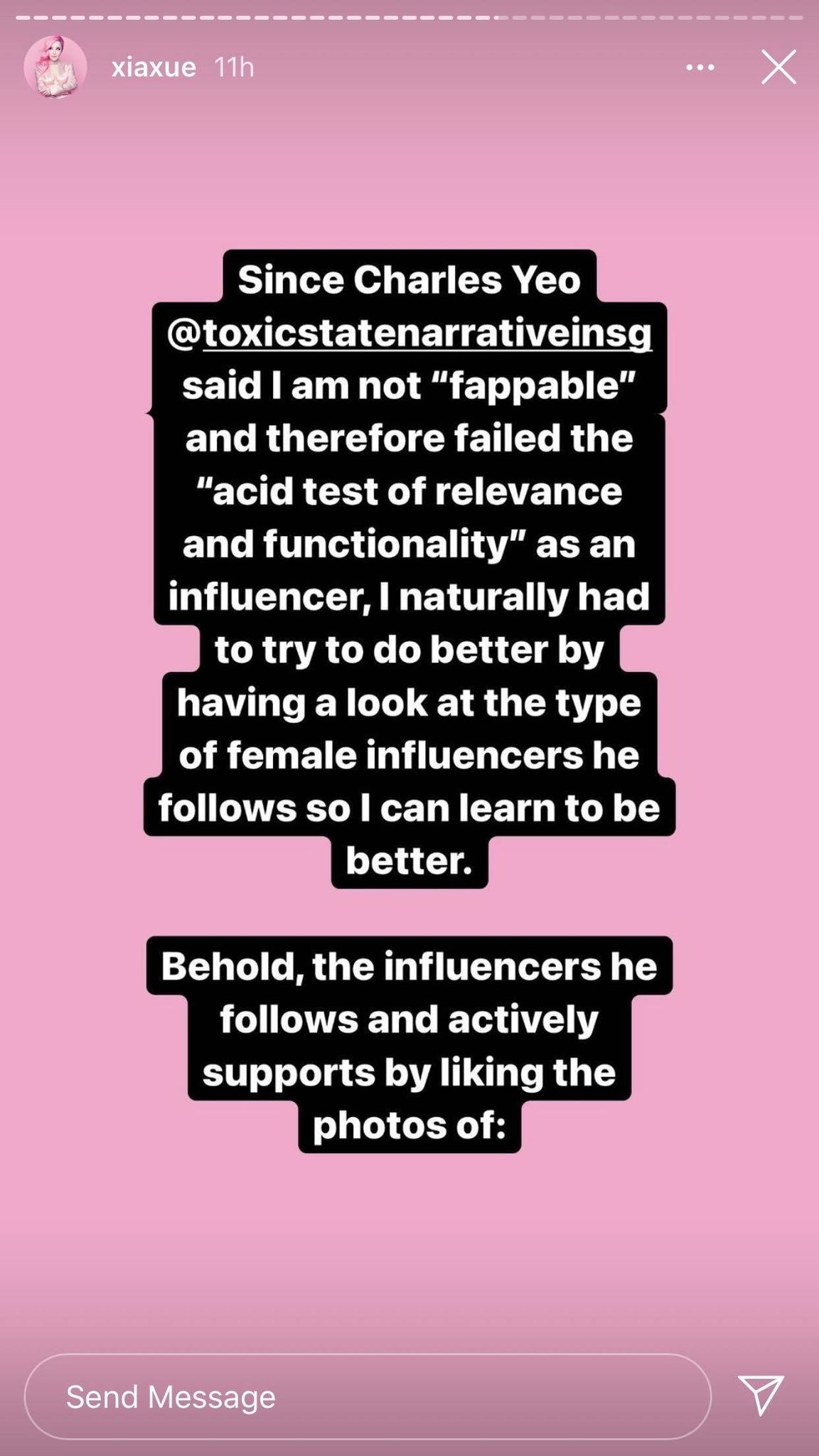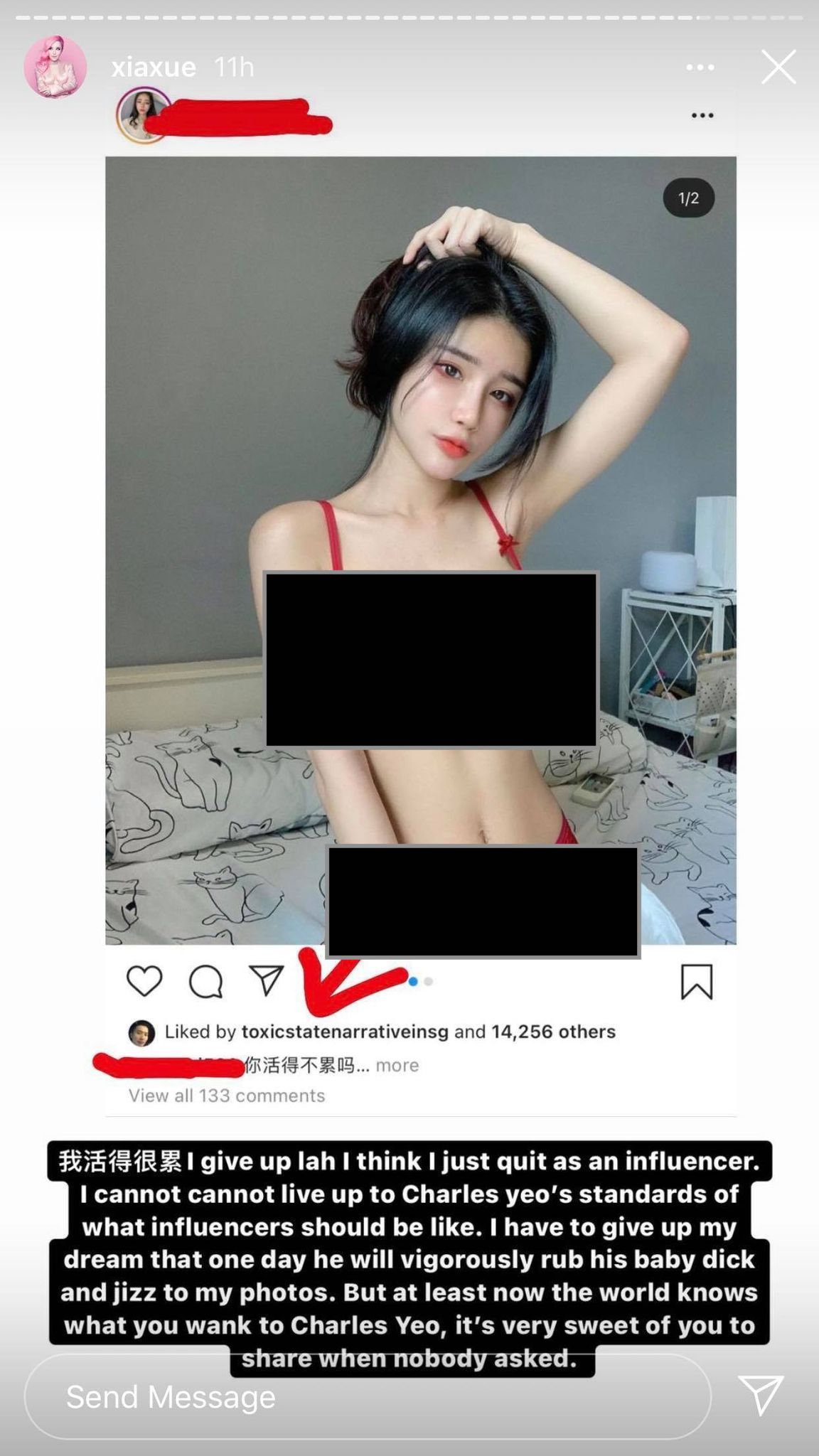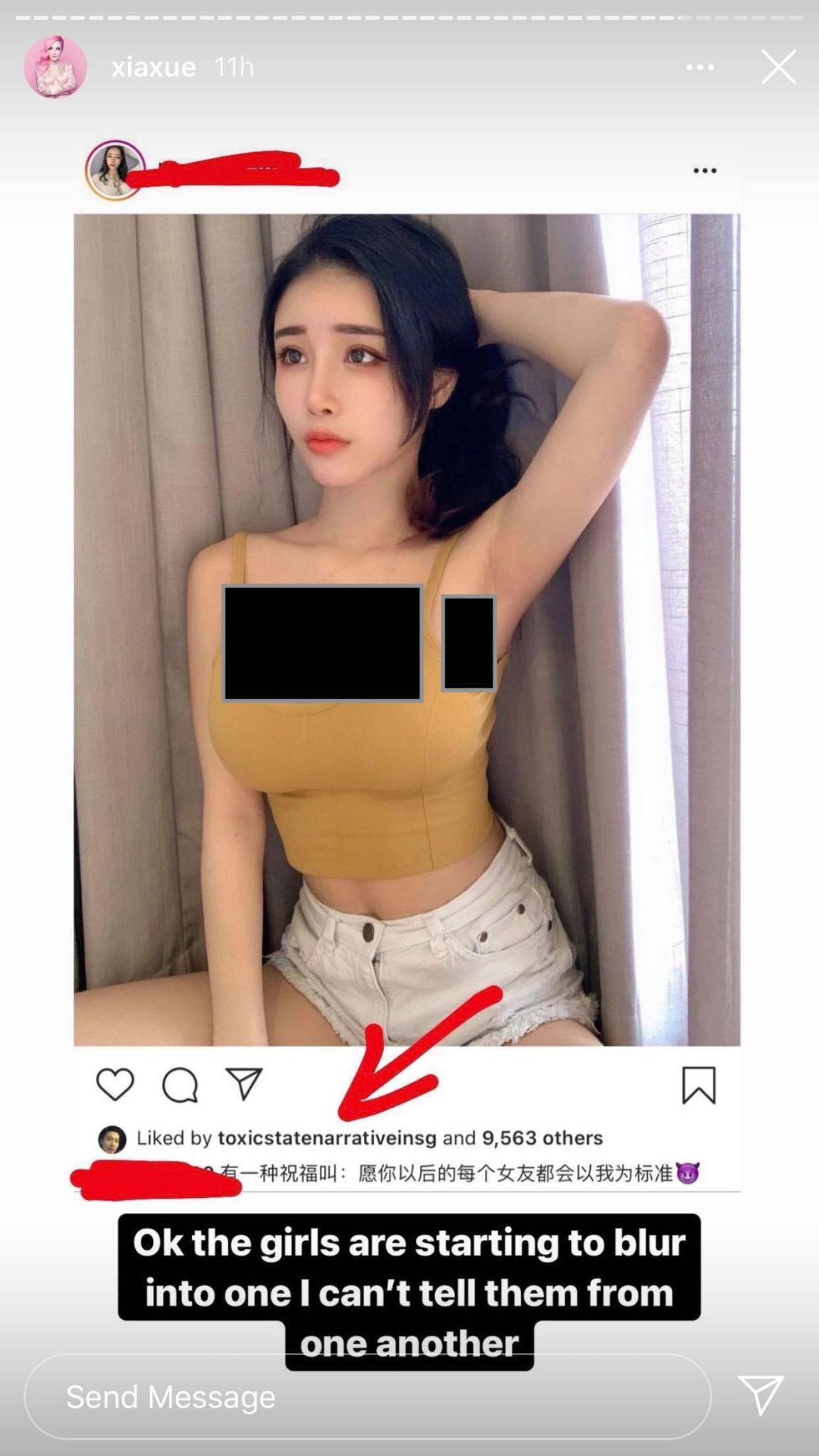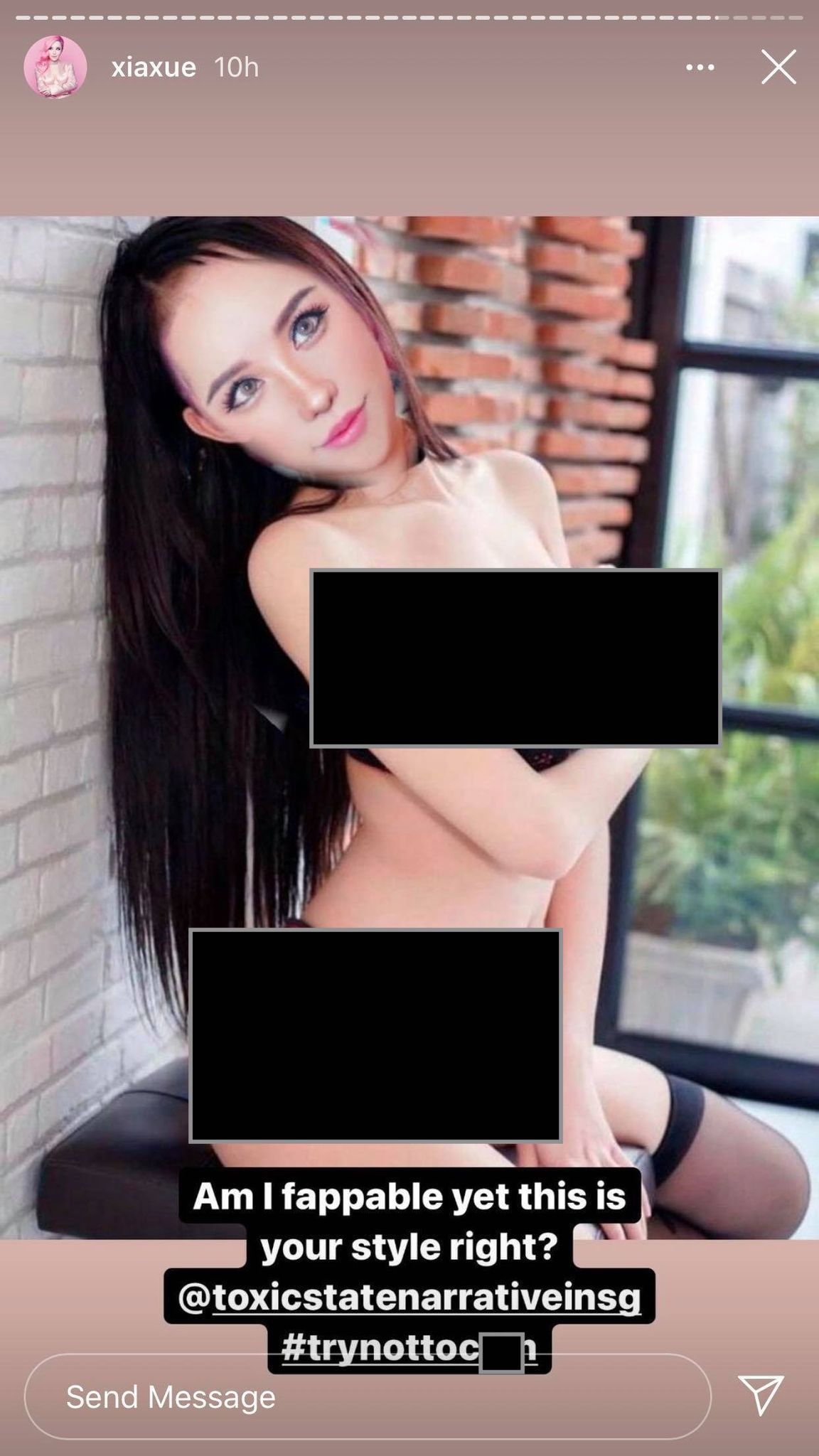 Later on, Yeo challenged his critics to send him hostile messages, and "[guaranteed]" that his reply will be "one thousand times more painful."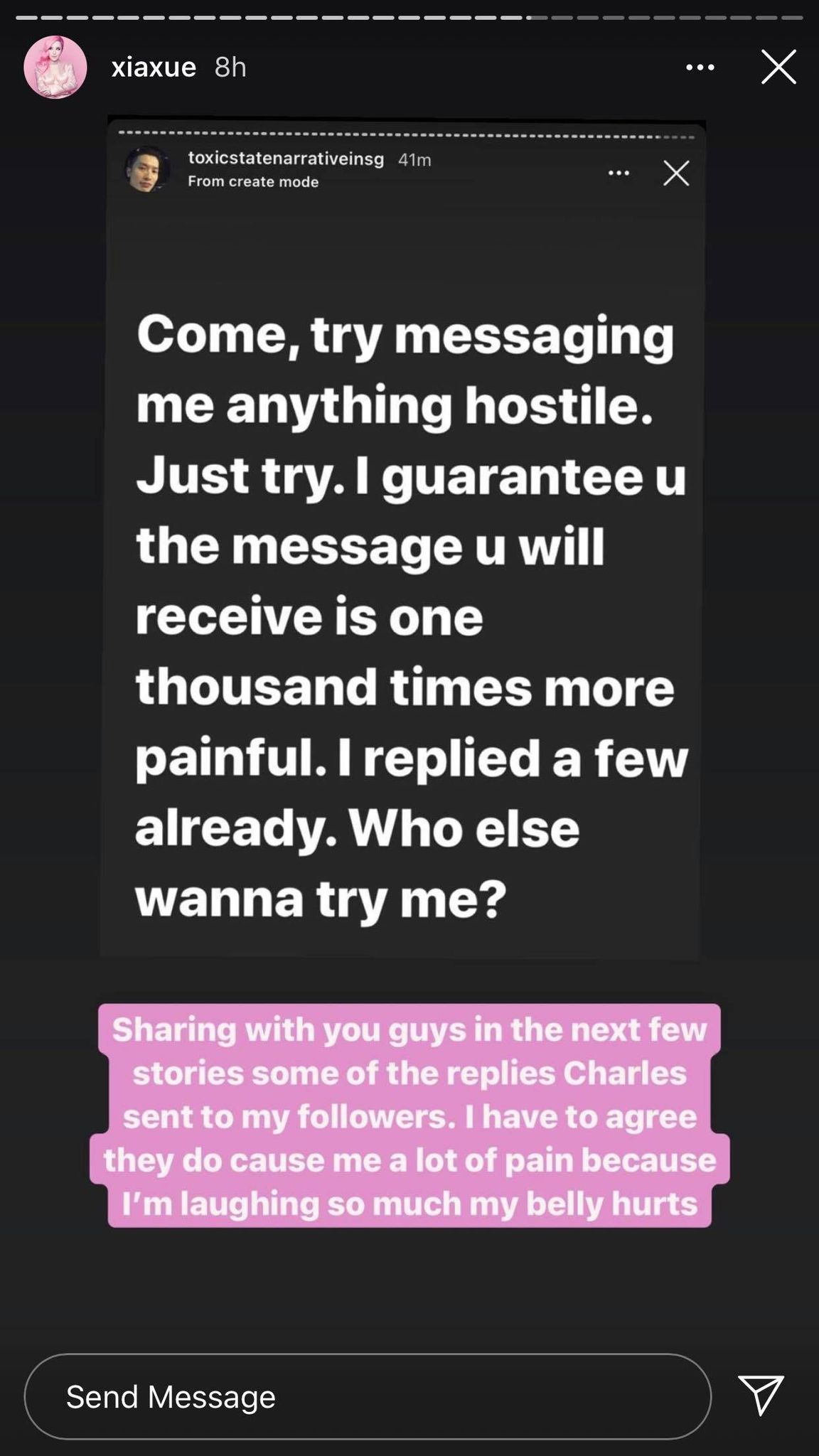 Here's an example of his painful replies: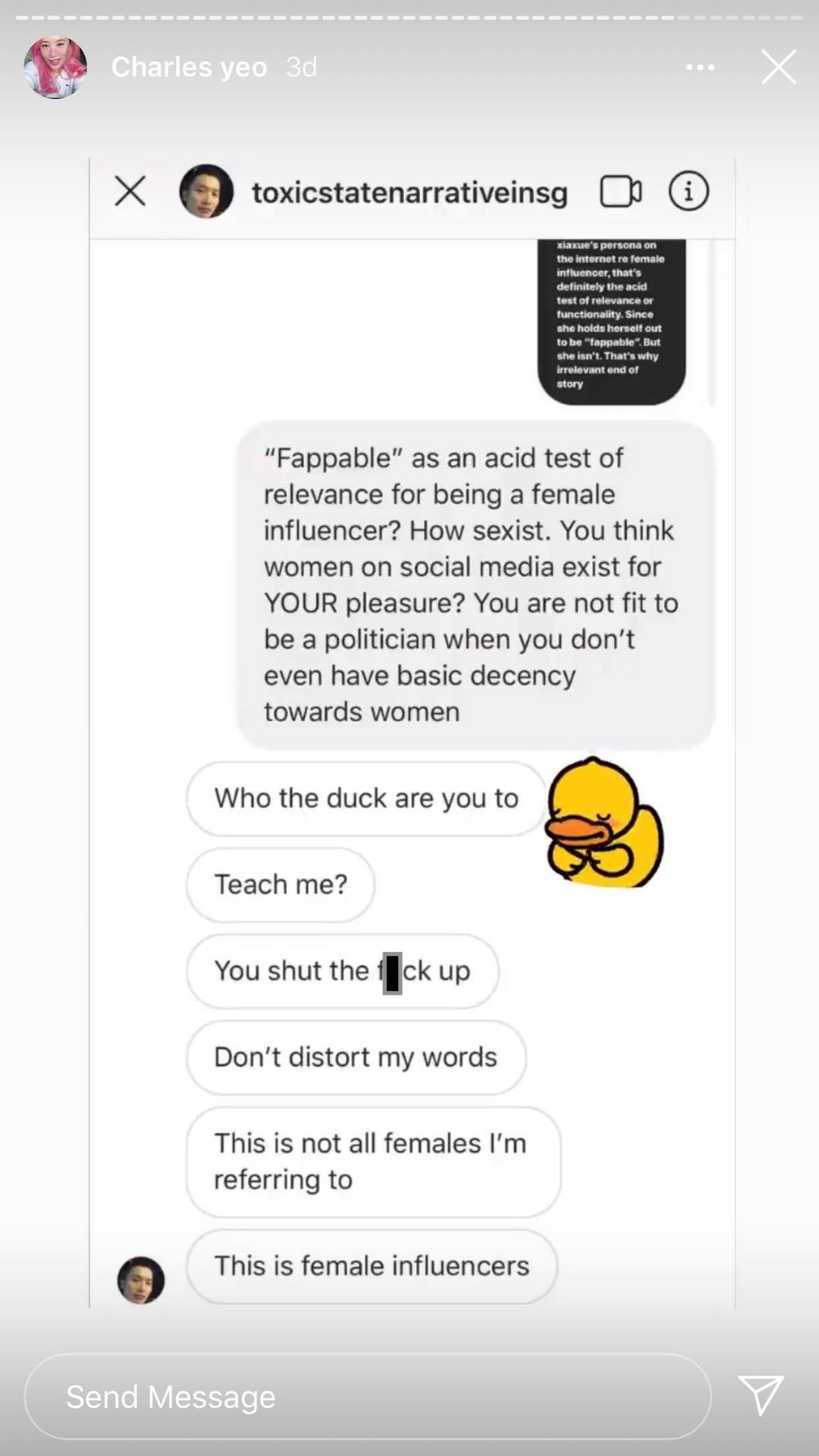 Later, a follower informed Xiaxue that their messages are no longer able to get through.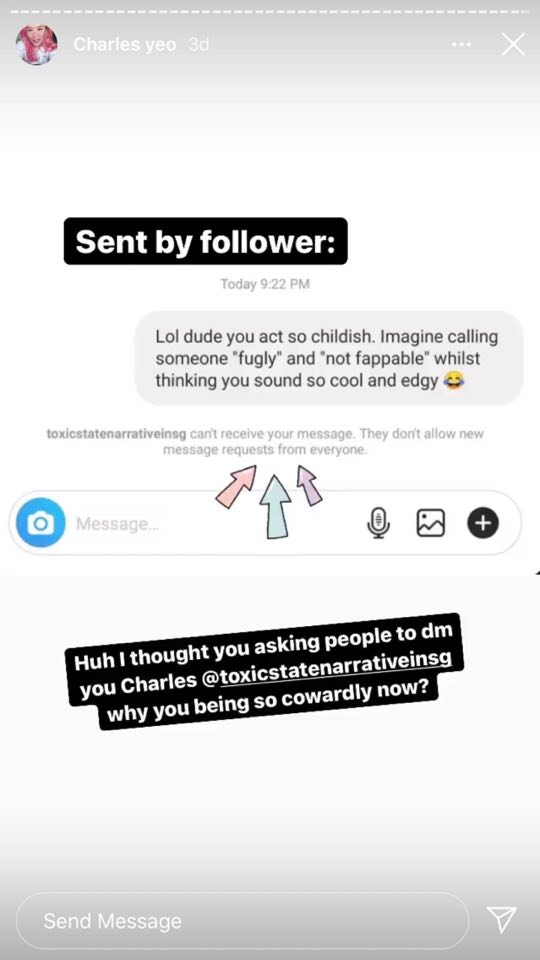 A check on Nov. 9 showed that Yeo's account was no longer available, although it was reinstated on Nov. 10.
Yeo said that his account was reported by Xiaxue's followers and that he had appealed to Instagram so that his "fight for [...] democracy" on his account may continue.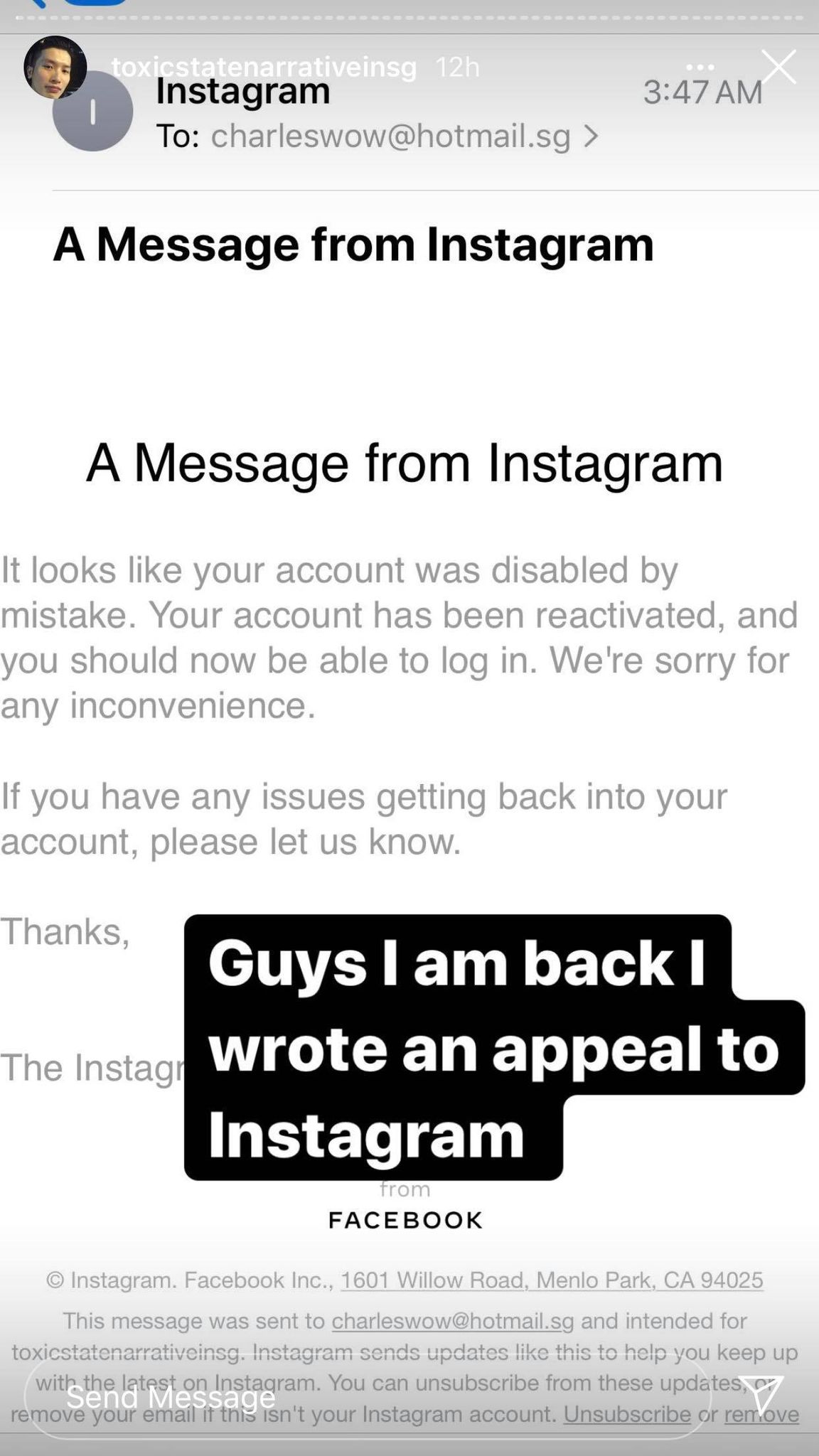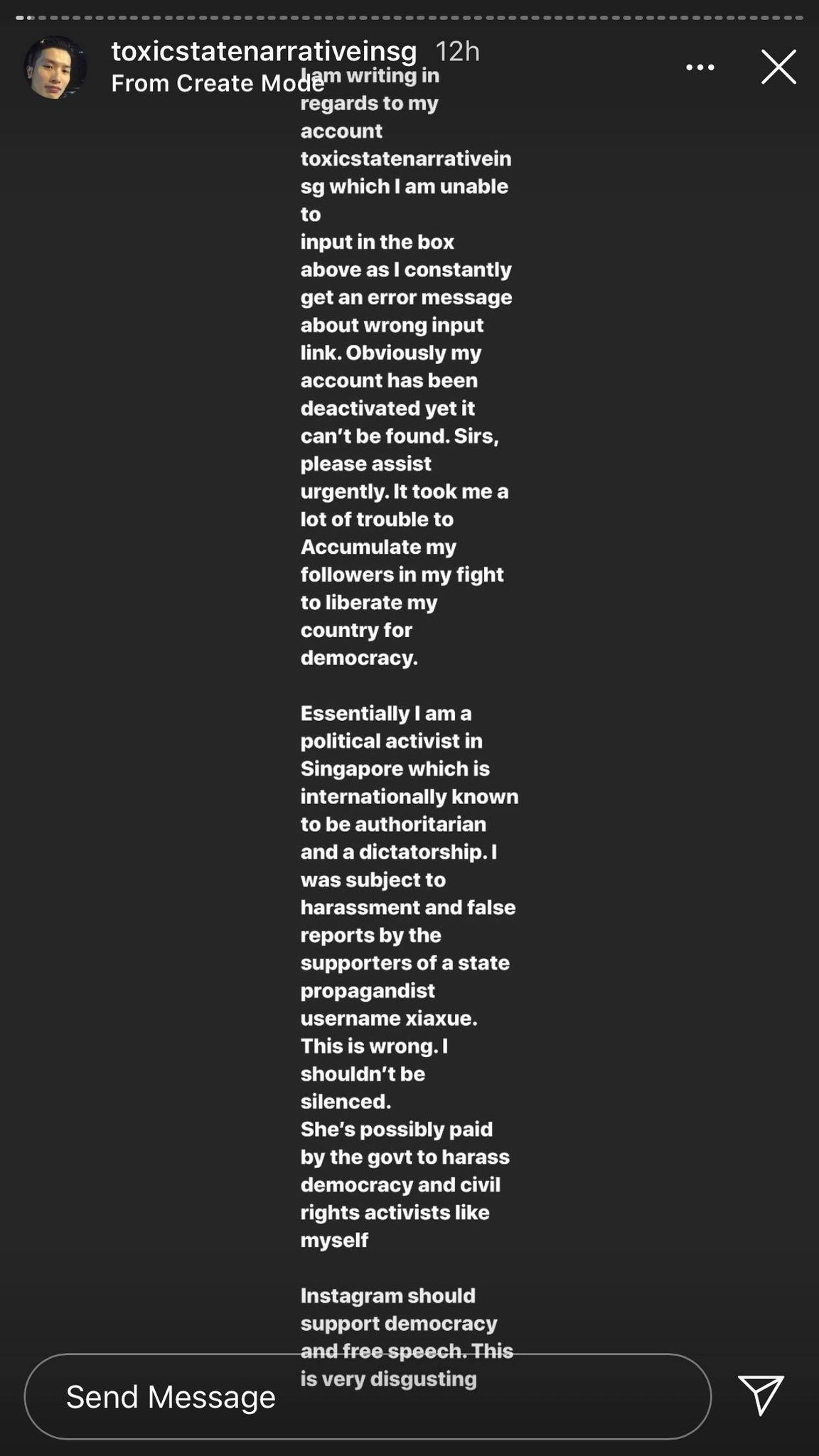 ¯\_(ツ)_/¯
You can read the full series of Instagram Stories here.
Related story
We deliver more stories to you on LinkedIn

Top image via Xiaxue's Instagram account
If you like what you read, follow us on Facebook, Instagram, Twitter and Telegram to get the latest updates.