With this year's National Day Parade (NDP) to be held at The Star Performing Arts Centre, most Singaporeans will not be able to physically experience this year's NDP.
Fortunately, several NDP activities such as the Red Lions and five-minute fireworks are going into the heartlands.
You can catch a glimpse of them if you are ready at the right time.
This interactive map developed by GovTech will come in handy tomorrow as it provides real time update on the happenings.
The NDP interactive map will be updated live
This year, elements of the NDP showcase will be dispersed around Singapore.
These include the Heartland Fireworks Display, the Red Lion's Landing Zones and the Singapore Armed Forces (SAF)'s Mobile Column.
The NDP interactive map will be updated with the position of these elements, so Singaporeans who wish to experience the fireworks up close can check whether their neighbourhood is near one of the 10 locations.
The Red Lions will also be parachuting into the heartlands, so those interested can check the interactive map to see whether you happen to be close to one of the landing sites.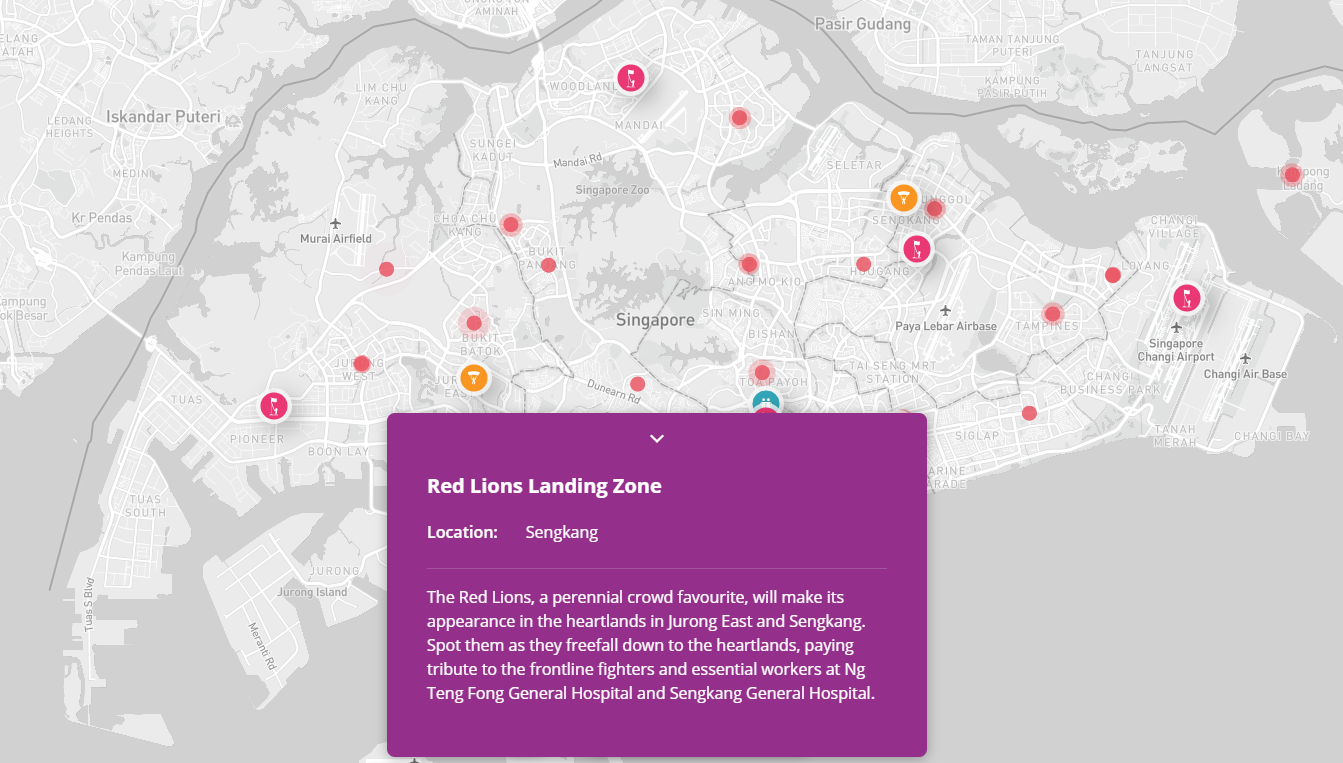 There are also a few activities unique to this year's celebration, such as the Flag of Unity, which is a massive display of over 10,000 Singapore flags.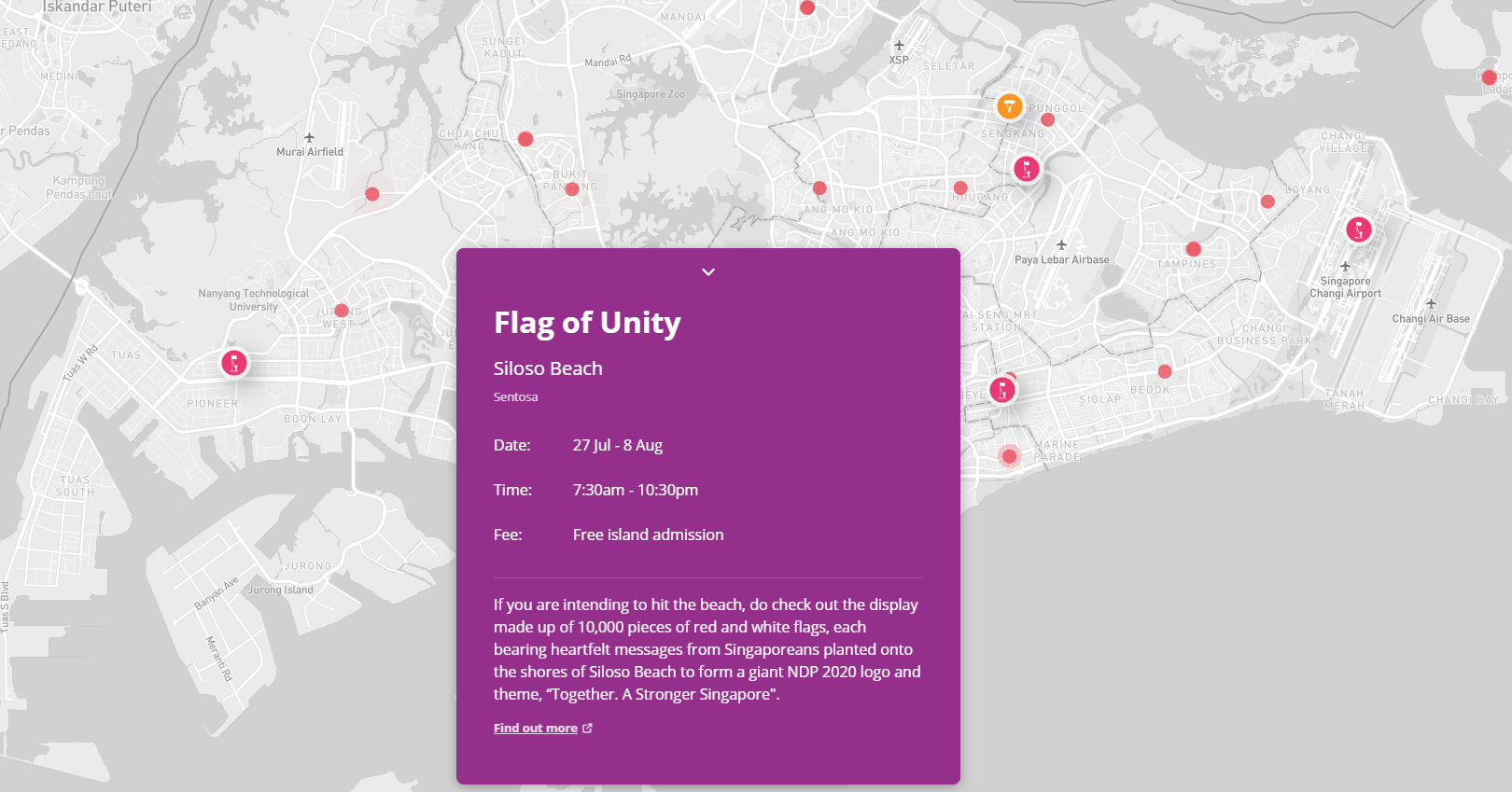 Those who are looking for fun activities to partake in can check out the interactive map for more information.
Singaporeans can also post their birthday wish for Singapore on the map, and be part of the nation's celebrations across the island.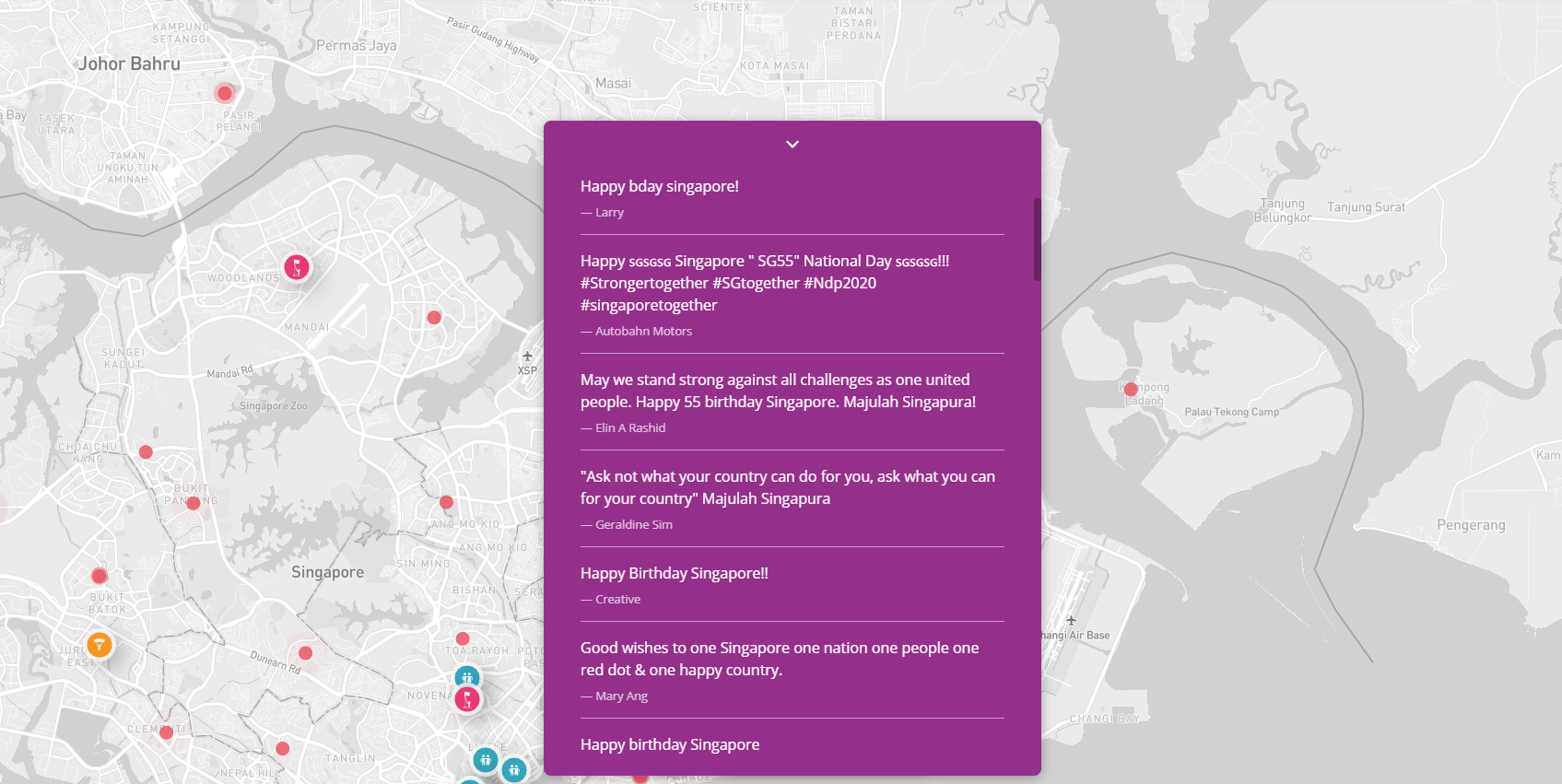 Members of the public may also express their thanks to frontline and essential workers who are working hard to keep Singapore afloat during the ongoing Covid-19 pandemic, and share these stories via Facebook or Instagram, by using the #OurHeartForSG hashtag, and tagging the NDPeeps accounts, or through the Our Heart For SG website.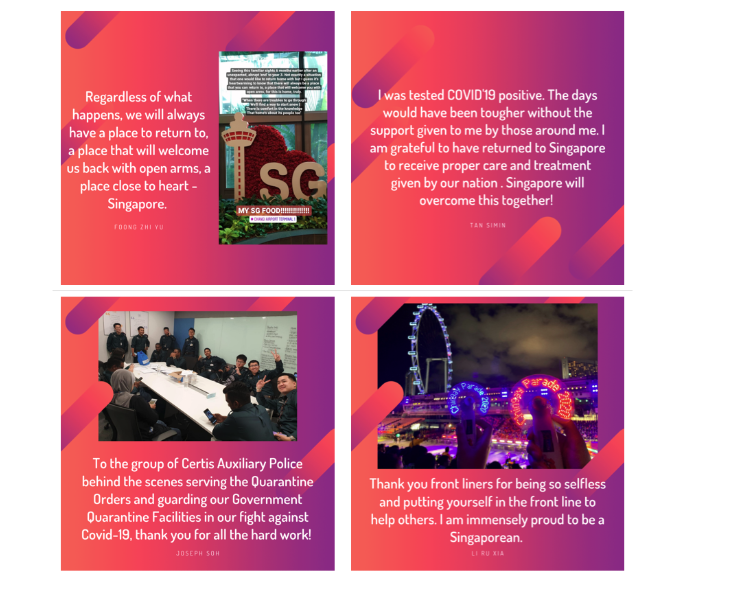 If you like what you read, follow us on Facebook, Instagram, Twitter and Telegram to get the latest updates.